Kenya is not only a beautiful safari destination, she is also a wonderfully diverse nation where culture and class come to meet. Being a particularly business friendly hub – judging from the numerous international companies that have made Nairobi their base in Africa – Kenya houses almost every other culture in the world; at one time or another. For that very reason, the 'food' scene – which was already riddled with specs of genius from her existing 52 tribes – has become a delicious mix bustling with eclectic flavours and styles. That is why Kenya is also one of the most outstanding 'food destination in Africa and indeed the world as a whole. If you have a taste for exotic dishes with a touch of international tastes, then this is where you should come to sate your hunger. Here are 20 of the most amazing dining experiences in Kenya:
1. Amaica, Nairobi
Amaica in Milimani has a long-standing, illustrious history of serving up some of the best African cuisine within the city. The decor is just perfect with a little touch of traditional African style. What stands out here, however, is the fact that you can find a dish from almost all major tribes within the country. From African style beef stew with tasty vegetables and Ugali (African corn bread) to beverages and the best fried fish. Amaica is truly African within Africa.
2. The Carnivore, Nairobi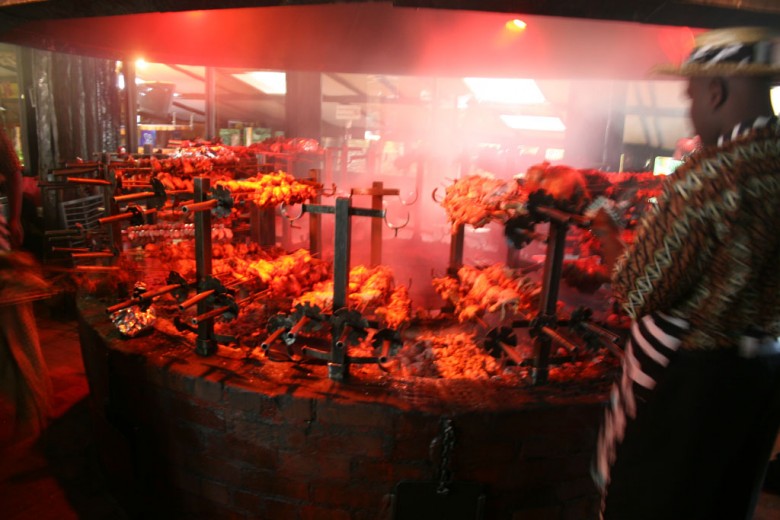 Being a Safari destination, The Carnivore is the perfect 'game meat serving' restaurant to top this list. Located on Lang'ata Rd, the food here is delicious, exotic and impossible to forget. You will have all you can eat 'nyama choma' (roasted meat) that is superbly prepared over an open flame. From the regular leg of lamb, chicken and ribs, to a wilder crocodile, ostrich some rare game animals you didn't even know you could eat, Carnivore will do much more than just feed you. It will surprise and tingle your taste buds too.
3. Brew Bistro & Lounge, Nairobi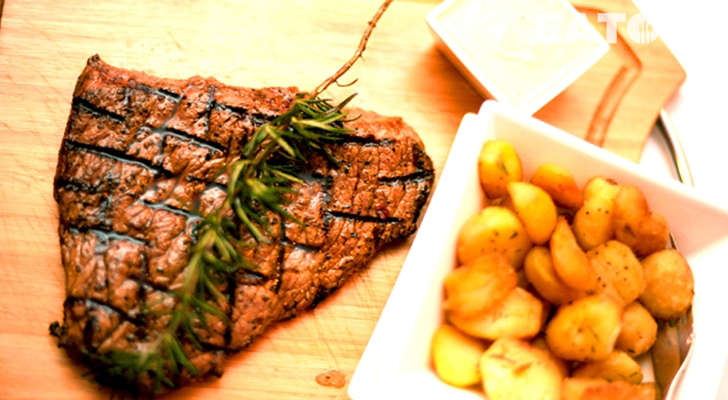 Situated on Ngong Road, Brew Bistro is simply outstanding and unique. There is almost no particular way to describe the kind of food you will find here. Their menu consists of 'pan-global cuisine'. This is a delectable fusion of European, Asian, French and of course, classic Kenyan flavors. Couple that with an exceptionally electrifying atmosphere and you have yourself an unforgettable dinning adventure.
4. Asmara Restaurant, Nairobi
Asmara is a wonderful, family friendly restaurant on General Mathenge Lane in Westlands, Nairobi. If you are looking to try Ethiopian or Eritrean food, then this is where you should to go. The minute you walk through the door, you will love the decor and your sense of smell will be whisked away in an aroma filled atmosphere that gives you a small taste of the delectable dishes to come.
Visit Facebook Page | Location 
5. Thai Chi, Nairobi
Arguably serving the best Thai food outside of Thailand, Thai Chi, at the Sarova Stanley is not only a wonderful dining experience, it is a journey. From the dishes (deep fried prawns on juicy sugarcane; chicken satay and Phad Thai), the decor (gold and burgundy topped off with exotic sculptures from Thailand) and even the wait staff, you will be transported Eastwards as your palate savors some of the best Thai food you will find this side of the Orient.
6. The Talisman, Nairobi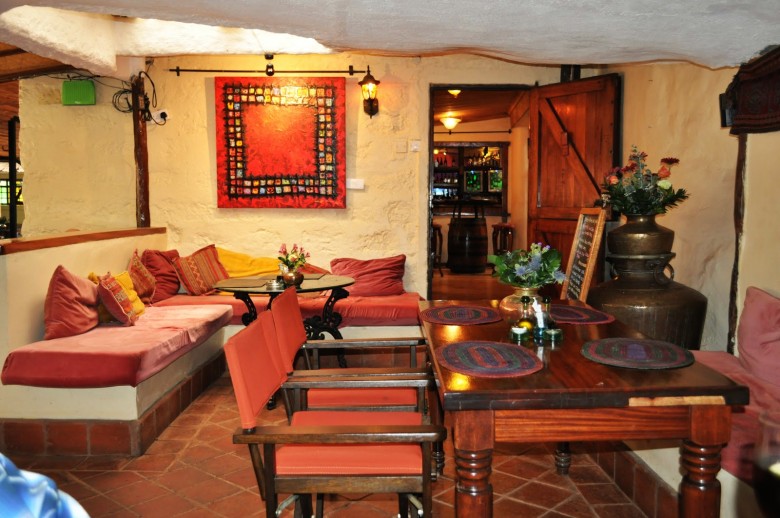 Hidden away in a quiet little piece of land in Karen, The Talisman is anything but obscure. The in-house chef has gone out of his way to bring you some of the best dishes from all over the world garnished with a little taste of Kenya. From sautéed ostrich fillet, to wonderful sushi; a local seafood soup rich with Zanzibar coconut and a house burger that is loaded with pickles, chili relish, onions and the mouth-watering humongous beef paddy, The Talisman will take you on a culinary roller-coaster that will leave a smile on your face and a song on your tongue.
7. Open House, Nairobi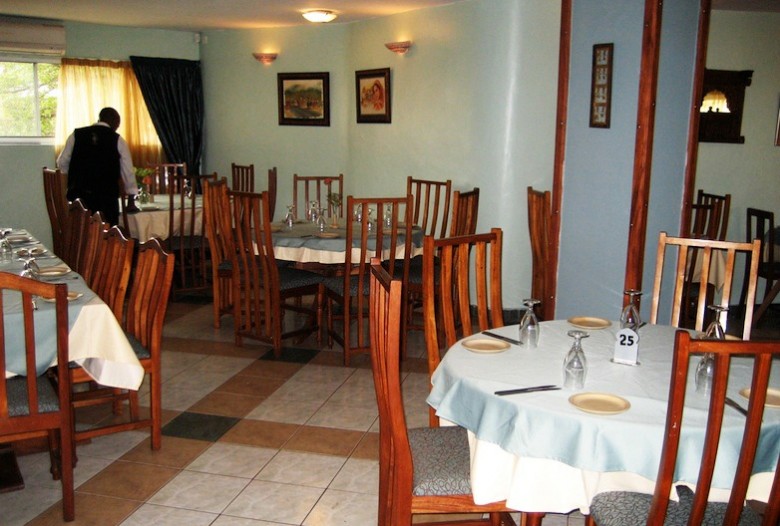 This is one of the best 'Indian food' restaurants in the country. With branches in Westlands and Karen, Open House offers you mouth-watering indian dishes that are cooked in an authentic traditional Indian fashion (with unwavering attention paid to the spices and flavours). From ginger fried prawns to a mind boggling chilli turbo nan, Open House has it all. Bring your appetite and be ready to experience the best Indian food this side of India.
8. Morani's Restaurant, Nanyuki
Morani's Restaurant gives you a chance to enjoy some of the best food while on Safari at Ol Pejeta Conservancy in Nanyuki. With a wonderful menu that caters for everyone including vegetarians, Morani's Restaurant is well equipped to keep your hunger at bay. Enjoy their delectable vegetarian burger or go wild on their Kenyan style beef in a rich tomato gravy with garden vegetables.
9. Florence Restaurant, Kisumu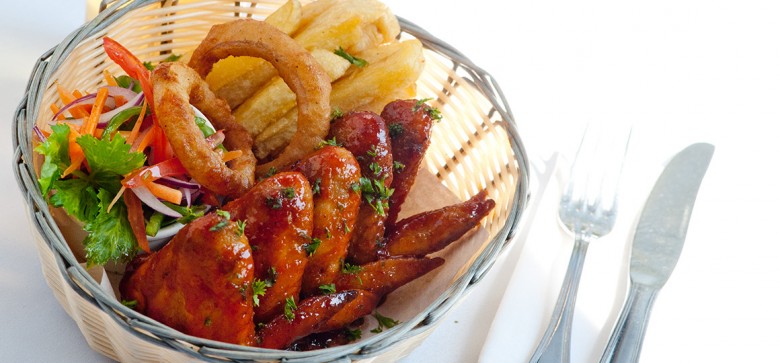 For an eclectic menu that includes some of the best regional dishes such as 'fried Mbuta' (Nile Perch) and an impressive array of international cuisines on order, the Florence Restaurant does not disappoint. Housed by the outstanding Imperial Hotel in Kisumu, Florence Restaurant is the pride, joy and culinary powerhouse.
Visit: Website
10. Oyster Shell Restaurant, Nakuru
Tucked away in Milimani, Nakuru, is a little piece of beautiful dining called the 'Oyster Shell Restaurant'. As part of the Oyster Shell Hotel, the restaurant menu offers a range of both local and international cuisines to choose from. Try the T-Bone (medium rare) as you look over Lake Nakuru in the distance.
11. The Brasserie, Nairobi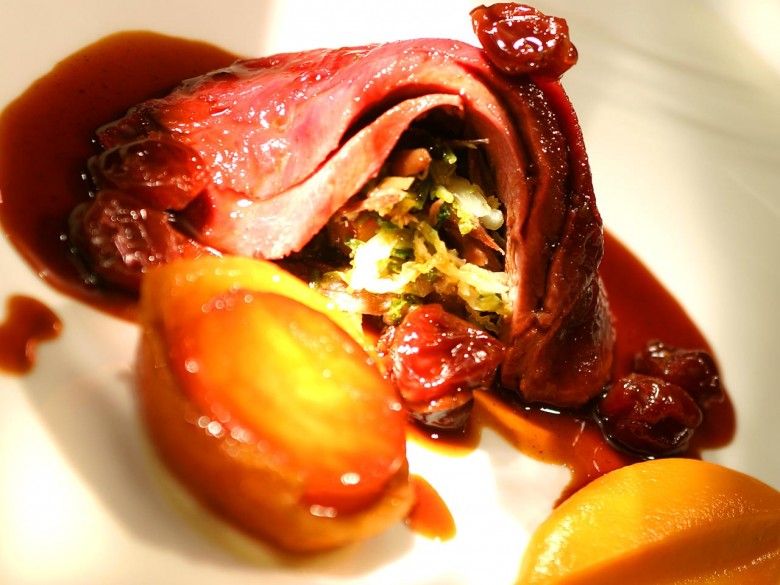 This is one restaurant that is in keeping with the love for beef that Kenyans have. The thing about the roast beef at The Brasserie is that it is PERFECTLY done. By using an imported Josper oven, the resident chef serves up some of the best grilled meat you will ever taste on this planet.
12. Cape Chestnut Laikipia Sip & Dine Nanyuki
Hidden in the cool atmosphere of Nanyuki is a beautiful garden restaurant that has the markings of quality written all over it. From the decor to the delectable dishes and snacks served here, Cape Chestnut carries itself with deserved pride. Enjoy their tapas night or curry buffet with dishes prepared from the freshest ingredients sourced locally.
13. The Courtyard Cafe, Nanyuki
There are very few things as exciting as trying out new and exotic sounding foods. From the decor and aroma, you know that The Courtyard Cafe will not disappoint. If you are a little adventurous, try out a new dish from their widely varied menu. They have foods you rarely hear of such as  'Pork Pie, served with salad, bread and chutney' or 'Mushroom, Leek & Quail Egg Tartlet'.
14. Muhibbah, Nairobi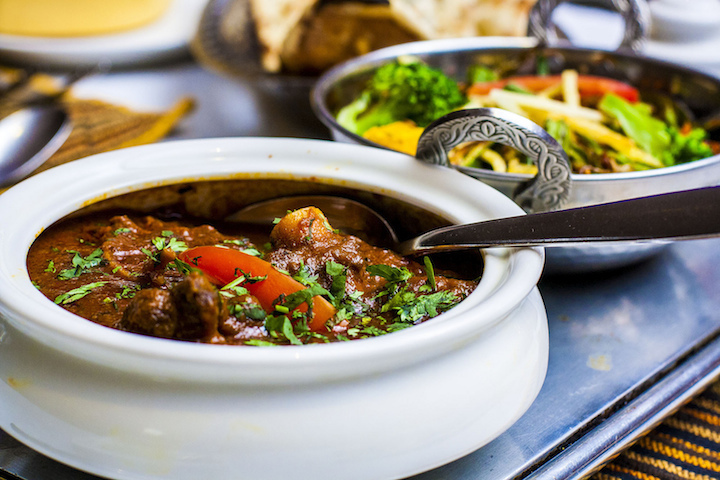 Muhibbah in Westlands offers some of the best Southeast Asian cuisine to be found in this kitchen. The restaurant is decked out in some of the most interesting decor you will see in Nairobi, including dark wood, warm lighting and interesting geometric designs. But as beautiful as the place is, it is the food that really stands out. From their Vietnamese summer rolls to their Singapore Noodles, Muhibbah is a dining experience like no other.
15. Tilapia Beach, Kisumu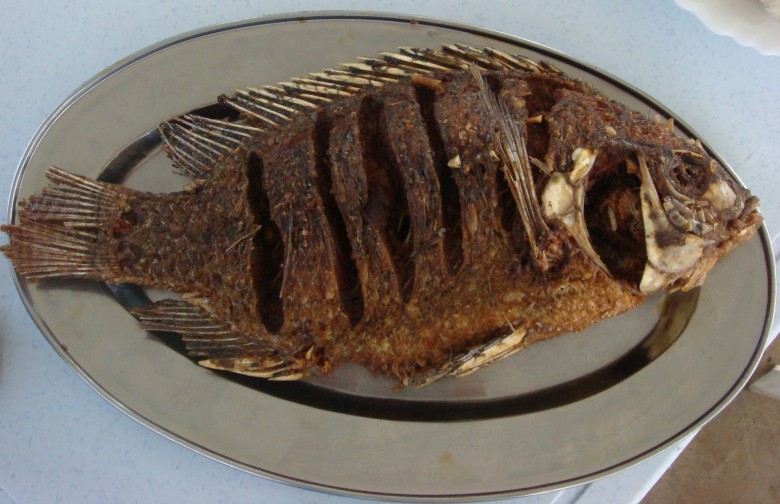 Tilapia Beach, situated just by the shores of Lake Victoria, is the best destination when it comes to fish dishes prepared in an authentic Luo fashion. It is a simple restaurant that focuses all it's attention on serving you the most finger licking Tilapia dish you will find on short notice. It's no wonder it's popular with the locals.
Visit Location
16. KFC, Nairobi
There has been a taste of Kentucky in Kenya for some time now. And in keeping with the wonderful brand reputation, the KFC branches in Kenya do not disappoint when it comes to fried chicken. Their hot and spicy chicken is a must, if you have heart!
Visit: Facebook Page | Location
17. Subway, Nairobi
Subway tries to do something very few fast food restaurants do, offer you tasty fast food restaurant style sandwiches that are healthy. From healthy Italian bread, to honey oat bread, chicken teriyaki, roast beef or Meatball Mariana, Subway is perfect for anyone looking for fine dinning on the go!
18. The Well Irish Pub & Restaurant, Eldoret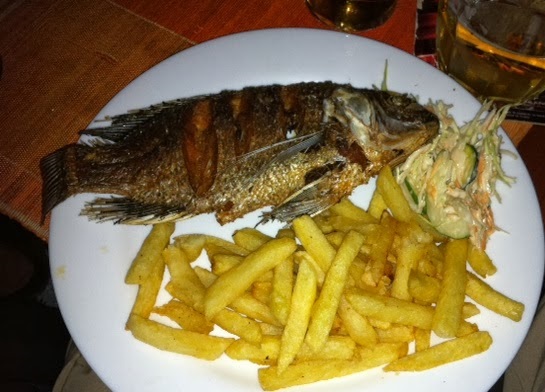 The Well, on Oloo street in Eldoret offers a little taste of Ireland in Kenya. The Well is built for those of us who like a little bar food with our favourite Irish whiskey. From finger licking chicken wings and an assortment of every other bar grub you can reasonably expect to find, The Well has it all plus a great 'pub' atmosphere to boot!
19. Charlie Claw's Restaurant, Wasini Island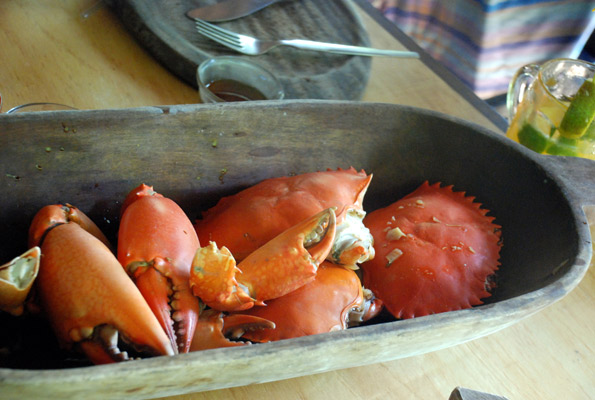 Charlie Claw's Restaurant in Wasini offers you the best of both world. Not only do you get to go snorkeling during the day, but you also get to eat most of the fish and seafood you see on your excursion. Charlie Claw's will serve you some of the best seafood in Kenya, including grilled crab. Additionally, they offer up a mean seared Swahili steak.
Visit Website
20. MN Kafe, Mombasa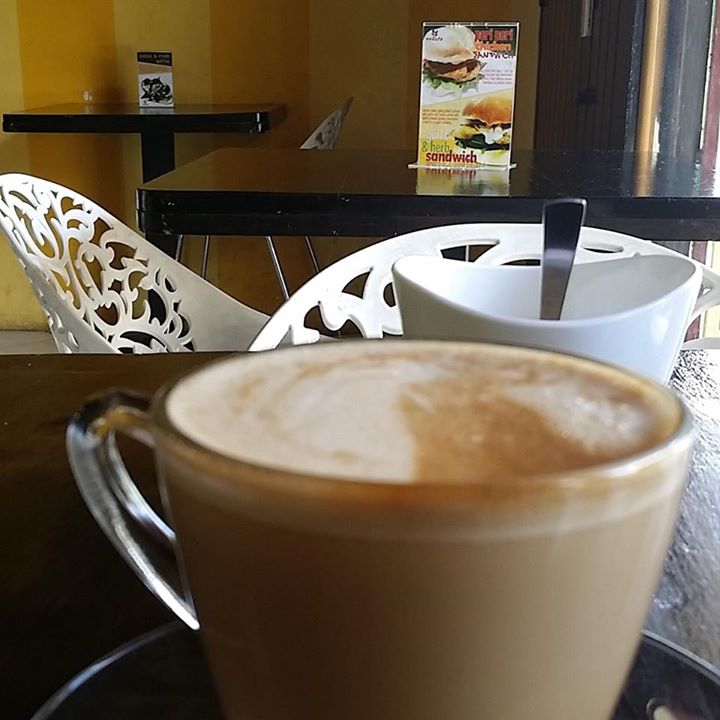 In Old Town, Mombasa, there is a wonderful cafe that is renowned for serving up some of the best international breakfast in the Coastal region. MN Kafe is as eclectic as it gets. From mouth watering tiramisu to tongue sizzling spicy tuna and olive sandwiches, you will have a very wide range of dishes, desserts and beverages to choose from. All you have to do is sit down and let them mesmerize you with their culinary genius.
Visit Facebook Page | Location
The only way to experience the full extent of what joy your taste buds can bring you is to try them out on something new everyday. Come to Kenya and experience your everyday food laced with an exotic Kenyan flavour that brings out the best in every meal.
Did we miss your favourite restaurant? Share with us in the comment below: