Kisumu City is set on the shores of Lake Victoria in Kenya's Western Tourism Circuit. It is accessible by road, rail or air via Kisumu International Airport, which is about 10 minutes from Kisumu's Central Business District. Kisumu is beautiful and you will get plenty of breath-taking shots especially if you know where to look. Spectacular photos of the sunset in Kisumu may be enough to get you to pack your bags, especially if they are taken with views of the Lake, or with the rays peeking through the buildings in town.
Although Kisumu has modernized over the years, it still maintains that old town feel especially on the outskirts and the culture is still very ingrained. There are plenty of amazing and affordable places where you and your family can visit in Kisumu. If you are still wondering where to go for your next holiday, here are 10 reasons why you should visit Kisumu.
1. For Holidays
Photo by @odarigerald
Kisumu is a great holiday destination to go with families and friends for many reasons. For one, the pace of life in Kisumu City is much slower, and after weeks of work and bustling about, you will want a City like Kisumu to getaway and relax. The weather is mostly warm/ hot which perfect for vacations, and the brief drizzles on some afternoons help to cool down without distracting your activity.
If travelling with kids then you need not worry since there are quite some exciting places to visit. There are plenty of daytime activities for kids including wildlife viewing and boat rides by the lake. Impala Eco Lodge, Kisindi lodge, Le Savannah Country Lodge and Hotel and Kiboko Bay Resort are some great vacation spots when in Kisumu.
While in Kisumu with Family, you can stay in the Imperial Hotel on Jomo Kenyatta Highway. The swimming pool is adjacent to the Victoria Terrace so you can watch the kids swim, and they can have a milkshake or a slice of pizza during their swim breaks.
---
Looking for flights to Kisumu? Search and save on Travelstart Kenya today!
---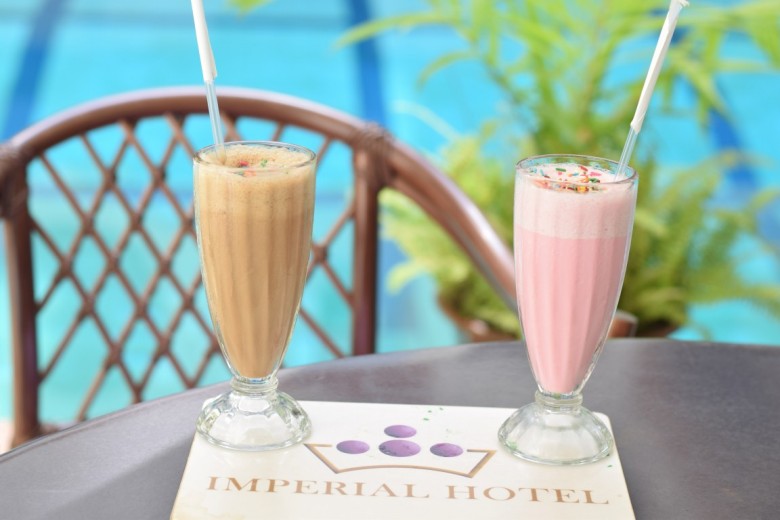 Photo by @odarigerald
The rooms at Imperial Hotel are spacious and modern with wooden floors, fittings and amazing artwork. There is a scheduled face-lift, and considering that the Imperial Hotel brand has been around for 30 years and hosted many prominent personalities, you can bet they've been doing it right. Impala Eco Lodge, Kisindi lodge, Le Savannah Country Lodge and Hotel and Kiboko Bay Resort are some great vacation spots when in Kisumu.
2. For Weddings and Romantic getaways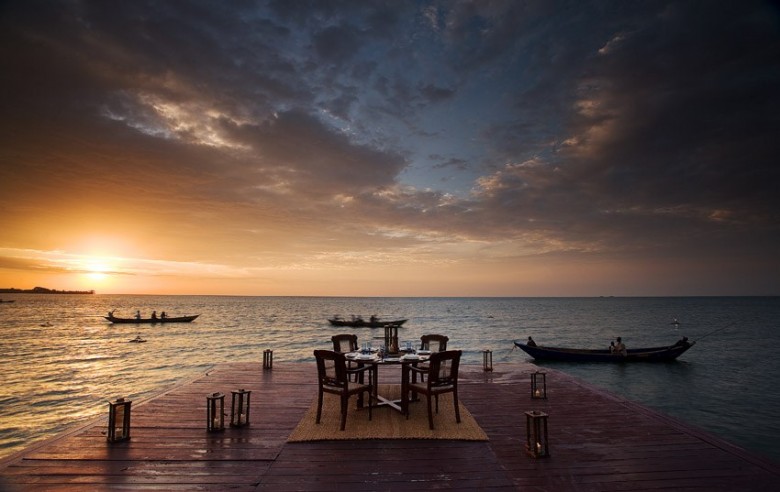 Photo source: Rusinga.com 
Destination weddings are all the rage nowadays and Kisumu has many cool spots where you can have your dream wedding. And if you would prefer a more private holiday, then you would want to know that romantic Getaways in Kisumu are quite something as well. Think of destinations such as the private retreat Rusinga Island Lodge, Kiboko Bay Resort, Le Savannah country lodge and Impala Eco Lodge amongst others. When looking for a romantic getaway, go for  modern lodges with relaxing and serene ambiance and quality accommodation facilities and food.  
3. For the Wildlife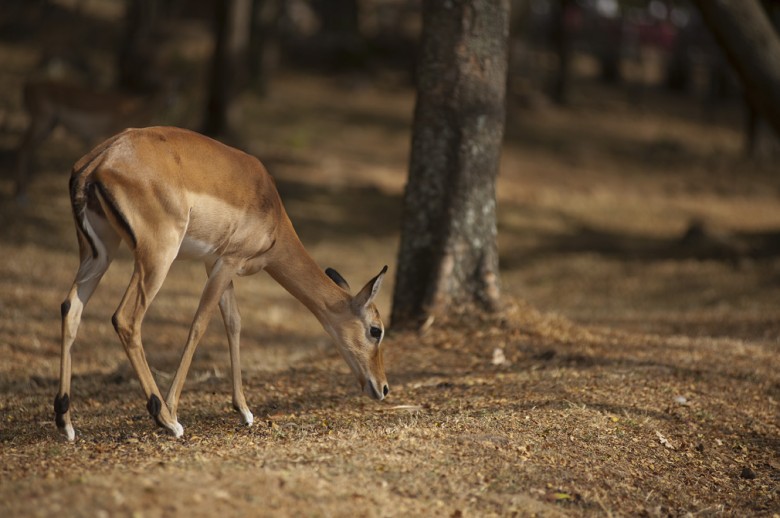 Photo source: Impala Eco Lodge
Wildlife viewing is a popular activity especially for guests visiting Kisumu and its environs. The Kisumu Impala Sanctuary, like the name suggests, hosts herds of impalas and it is located about a kilometre from Kisumu CBD on the road that leads to Kisumu Yatch Club, Hippo Point and Dunga Beach. There are plenty of other animals including lions, zebras, cheetahs, buffaloes, baboons, hyenas, leopards, jackals, bush duikers and bush bucks.
Ruma National Park also hosts plenty of animals including Roan antelopes, rhinos, Giraffes, buffalos and velvet monkeys amongst others. The park is a distance from the town and you can go on a game drive to view animals, go camping, bird watching or team building. Ndere Island is popular with nature lovers thanks to the nature trail and you can spot hippos, impalas, crocodiles and plenty of birds. Those who love bird viewing will love locations by the shores of Lake Victoria where Fish Eagles reign.  
4. For the Food
Photo by @odarigerald
If you are a foodie, Kisumu gives you plenty of reasons to pack up and go on an exciting food adventure. Forget the fish for a minute, and think about all the other foods you love from home, but made with a delightful lakeside Twist. The Victoria Terrace and Florence Restaurant at The Imperial Hotel, opposite the Jomo Kenyatta Sports Grounds, are some of the places that offer delectable international cuisine.
Photo by @odarigerald
The Pizzas and burgers are so delicious that you will want to eat them, slowly, with your eyes closed, so that you focus your senses on savoring the flavours. The meals of chicken will be as spicy as you would like them, or even better, and you will want to have an appetite if you see the servings. Then, of course, you can bank on loving the usual meals of Fish, often accompanied by Ugali (maize meal) and green vegetables. The food will be Rich and full of flavor at such great value.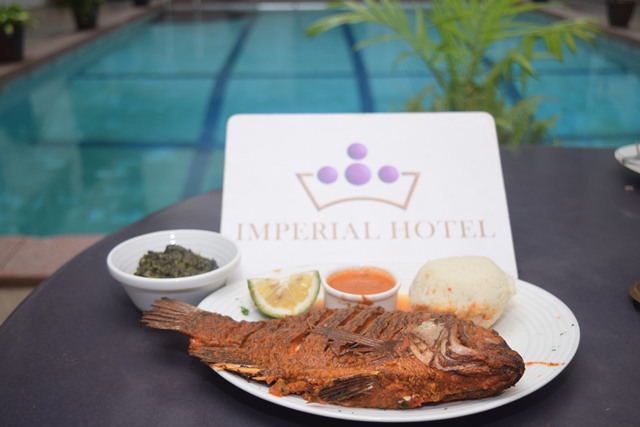 Photo by @odarigerald
It is only natural that you will get plenty of fish and other sea food, made in different ways close to the Lake, but as a foodie, it will help to know where to go. You can't go wrong with the Imperial Hotel, Jalil's Grill, Acacia Premier and other modern foodie joints.
5. For Beach visits & Boat rides
Lake Victoria has many cool beaches, although most are undeveloped and you do not get to swim. Still, there is still the tranquillity that you will find on any beach and a cool refreshing breeze that will help you relax and unwind. Hippo point has a great viewing area that is perfect for picnics and sundowners by the lake. Dunga Beach is another great spot from where you can go boat riding and view hippos and plenty of bird species.
---
Save money for the things that really matter in Kisumu – book with Travelstart Kenya today!
---
6. For Conference & Business meetings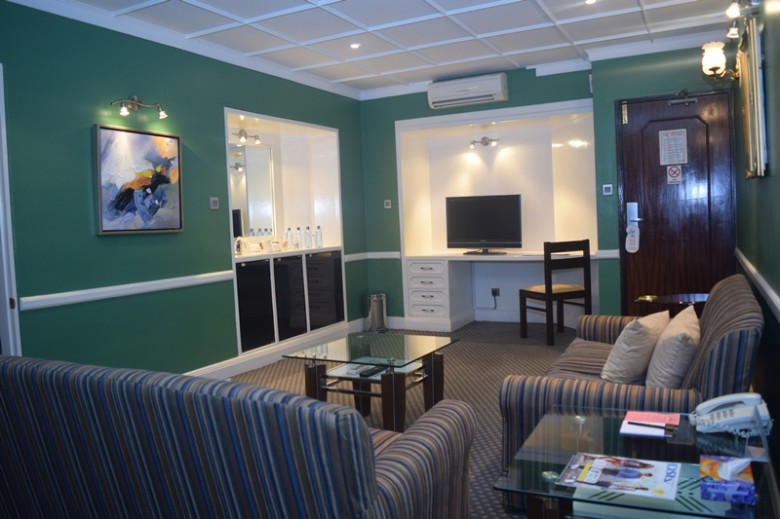 Photo by @odarigerald
Conference tourism has grown in popularity for the fact that conferences and some business meetings are more effective if they away from the office or out of town. Different environments are known to inspire people to focus and be more creative or innovative, and Kisumu is known to be one such environment. Plenty of hotels have affordable conference packages and offer great discounts for accommodation. With the conference packages at Imperial Hotel, your team will be well fed and with quality accommodation, there will only need to worry about the subject matter. The laid back nature of Kisumu will be particularly great for company parties and launches.
If you are on business in Kisumu or its environs, then newly opened ultra-modern Imperial Hotel Express on Oginga Odinga Street is a great place to stay. Imperial Hotel Express offers high end accommodation and continental breakfast at such great value. The hotel is swanky to a fault, and you get high speed Wifi in a cozy and functional living space with elegant design and decor. All at just about $50 a night for bed and continental breakfast.
7. For the Nightife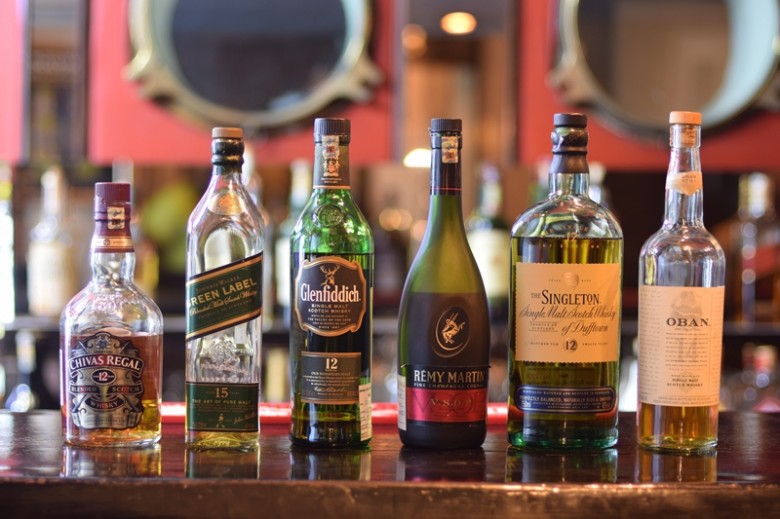 Photo by @odarigerald
Kisumu has a pretty active nightlife that starts at about 9 pm. The clubs and lounges are modern and hip and there décor, food and drinks selection is impressive. The big names in the clubbing business change over time, but some cool spots include Club Signature, Buccaneer, Samba Marina, Buddy's and Latitude. Major hotels like the Imperial Hotel also have an in-house lounge where you can have a drink with friends or colleagues after a long day.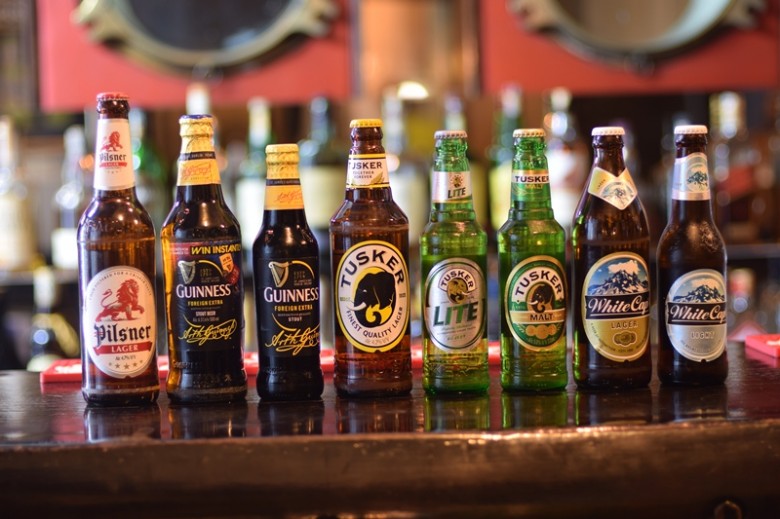 Photo by @odarigerald
8. For Camping & Hiking
Hiking and Camping are great outdoor activities for those who are adventurous. Dunga Hill Camp, which is set on a great spot overlooking the lake is a great camping spot. It has a more contemporary and vibrant feel and offers utmost serenity and spectacular views. Hippo Point is another great place to enjoy sundowners, unwind or camp. The renowned Kit Mikayi, although further out of Kisumu town, is natural rock formation that is a major attraction for hikers as well
9. For the Culture and Rich History
Kisumu Town has a rich history, with 'Port Florence' dating back to the start of the 1900. The communities living around the Lake have maintained aspects of their culture and learning about it all is an interesting experience. Points of interest where you can learn about the culture include the Kisumu Museum where attributes of the people including dressing, housing, food and farming, fishing and hunting tools are exhibited. Kit Mikayi, Luanda Magere Site and Grave and Kogelo Village (birthplace of President Barack Obama's father) are also quite popular. Kanjera Prehistoric site and hot springs (Bala Rawi) where you can boil eggs might also be of interest.
10. For Lake Victoria – Africa's Largest Lake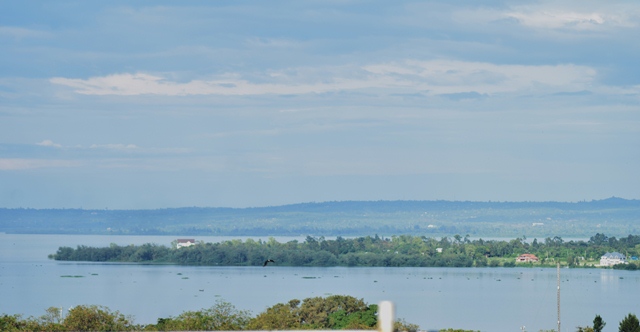 Photo by @odarigerald
If you don't go to the lake for anything else, go for the fact that Lake Victoria ranks highly in plenty of Lake Statistics even on a global scale. Amongst others, it is the world's largest tropical Lake and the largest lake by surface area in Africa. With these mentions, visiting Lake Victoria should come with some prestige. If you ever go to Egypt, you can casually throw in humorous talk about your boat riding adventures in the source of the River Nile.
Pack up and head to Kisumu. Take that breather that you (and your family) really need, as you watch the sunset over Lake Victoria.
What are other great reasons to visit Kisumu? Let us know in the comments or tweet us @TravelstartKE.