How would you like to see the world and ancient civilisations in just one city? Caught on two continents between Europe and Asia, it's the 'Golden Horn' that separates the old and new parts of Istanbul. It has proved that the east meets west can be successful and live in harmony.  This exciting city is where simple life rules. Even so, Istanbul is certainly in contact with the 21st century.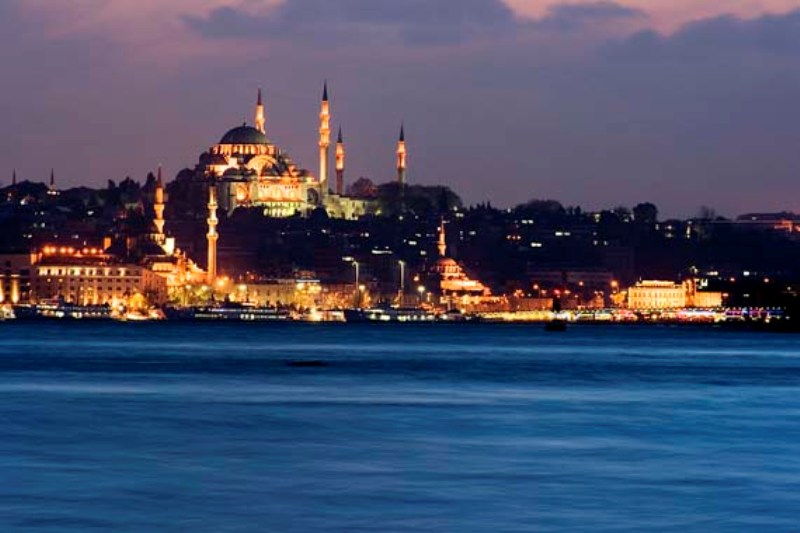 Many people assume a trip to Istanbul is going to cost a fortune; however, there are an abundance of art, history and culture in the ancient city that can be seen at little to no cost. Here is a sampling of just 10 reasons why Istanbul is a great budget travel destination.
1. Akbiyik Caddesi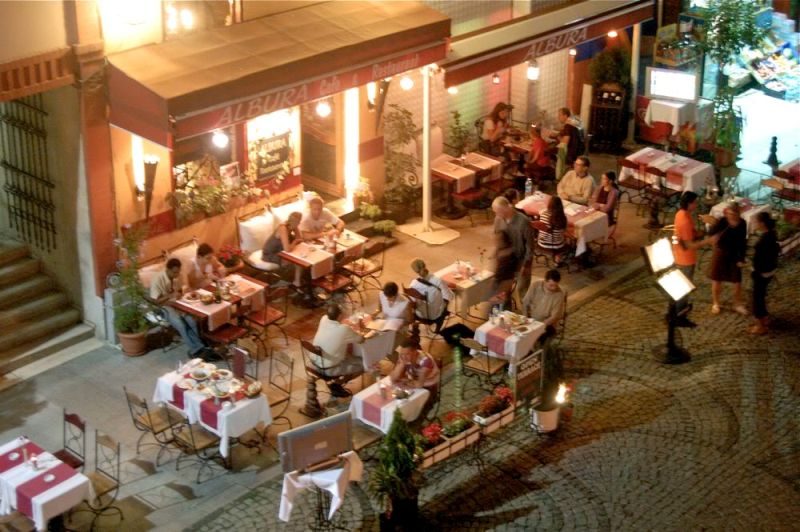 When looking for a place for dining then head to the street named Akbiyik Caddesi. The street is well-known in Istanbul as the place to be for a local meal. Dine under the stars as many offer outdoor dining. Try an 'Iskender kebab', which is served with a red sauce and yogurt. Another local favourite is the 'Imam Bayildi', which translates as "the imam fainted". This braised eggplant stuffed with tomatoes and plenty of spices pack a punch. Not only will you find the food in Istanbul's Akbiyik Caddesi mouth-watering good but also cheap.
2. Basilica Cistern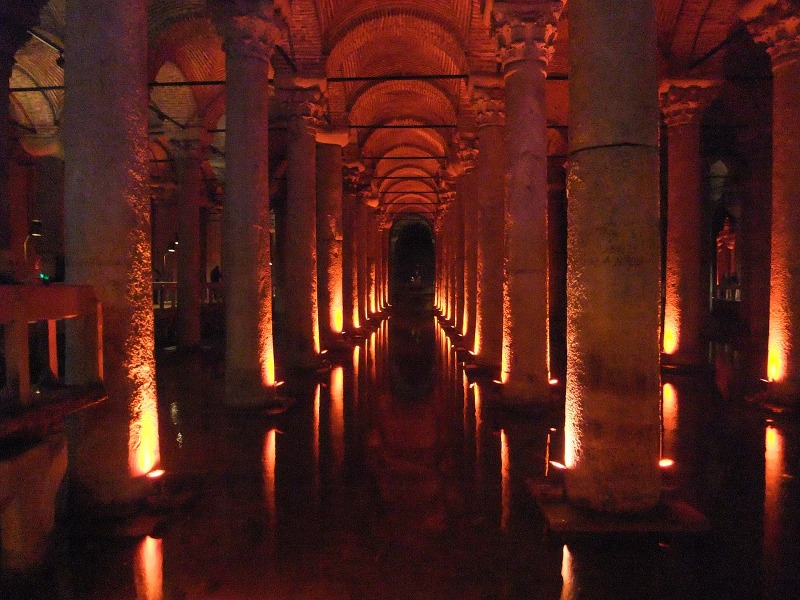 The Basilica Cistern ("Sunken Palace") is the largest cistern lying beneath Istanbul. Be immediate transported back to the reign of Byzantine Emperor Justinian I in the year 532. Two columns have the heads of Medusa on their bases. The Underground Palace was used to house 100,000 tons of water for the city but remain dry today. If you are a James Bond fan you may recognize it though from the film "From Russia with Love".
3. Emirgan Park

No matter the season, there are always gardens in Emirgan Park. Escape from the bustle of city life and be amongst well maintained gardens, fountains and three pavilions of a typical Ottoman home, and two mansions with one being used as a cafe. Both tourists and residents find the largest park in Istanbul an ideal retreat for a picnic lunch. A traditional flower of the Ottoman Empire is the tulip and there is a special garden dedicated to these blooms.
4. Hagia Sophia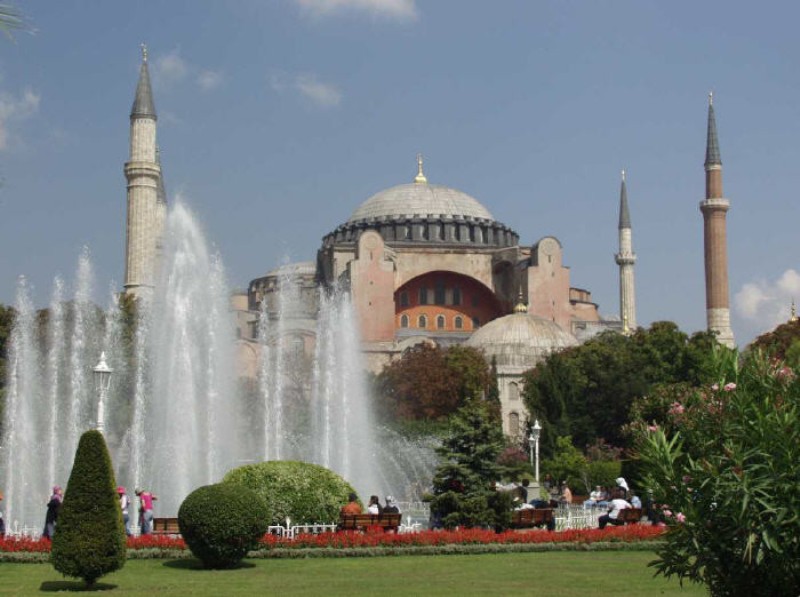 The Hagia Sophia was originally a church constructed in 1500. Its name translates to 'Holy Wisdom'. The church was converted into a mosque by the Ottoman Turks. Since 1935, it became a museum filled with religious frescoes and mosaics from the Byzantine reign. Ottoman additions are housed here too. In one of the pillars at the back of the mosque is the legendary "Weeping Columns". There is a fable that if you stick your thumb in there and turn it 360 degrees asking for an answer to a prayer, it will be answered.
5. Kapali Carsi

The biggest and grandest shopping centre in Istanbul and has been a feature to the city for over 550 years. It once served as a slave market and the principal centre of trade along the Silk Road. Kapali Carsi, also known as the Grand Bazaar still houses its maze-like layout with more than 4000 stalls selling gold, carpets and ceramics. Prices at the market aren't fixed, so get your haggling skills ready. Even if you don't purchase a thing, it is still worth a visit just to see the mosaics on the walls and ceilings.
6. Misir Carsisi (Spice Bazaar)

Istanbul's Spice Bazaar is an exotic food market thick with the heady aromas of a Middle Eastern staple for at home cooks and restaurant chefs. It is one of the oldest covered spice markets that were built in 1664. Its name Misir Carsisi translates to 'Egyptian Bazaar'. Walk amid the largest variety of herbs, spices, dried fruits, vegetables and nuts amongst other edibles. If you can't find it here, it just doesn't exist.
7. Silivrikapi Mevlana Cultural Centre

Leave Thursday evening open during your stay in Istanbul, and go see an entertaining show at Silivrikapi Mevlana Cultural Centre. What you will be viewing is actually a religious ceremony that is exclusive to Turkey. From 19:30 to 23:00, the whirling dervishes carry out a dance by twirling in long, flowing robes, whilst live music plays. These movements symbolise their journey of becoming closer to God.
8. Suleymaniye Mosque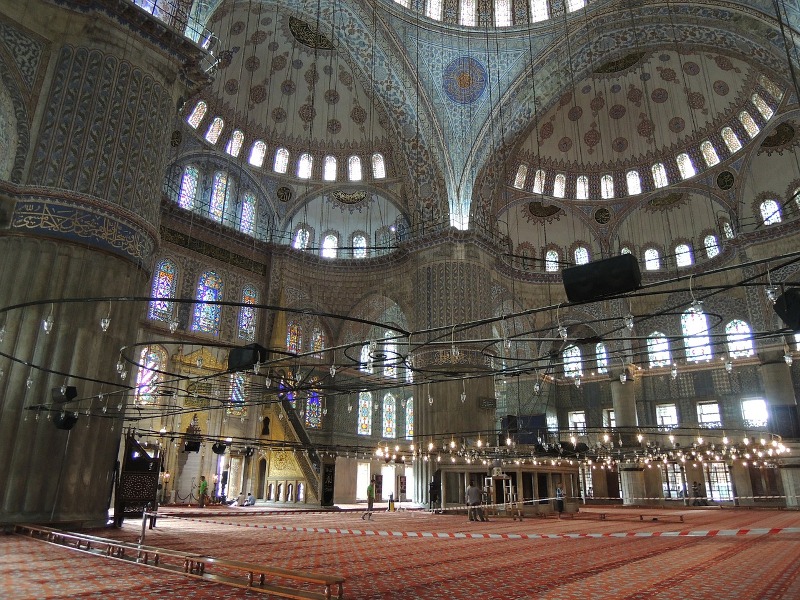 Perched atop a hill, the Suleymaniye Mosque lures visitors with the grandeur of Ottoman architecture. The domed roof and six minaret mosque is commonly known as the 'Blue Mosque' because of its interior filled with sapphire tiled mosaics. As the largest mosque in the city, it shares lush gardens to walk in and the offers best skyline views of Istanbul. Get there early as it is considered the number-one attraction.
9. Topkapi Palace

The Topkapi Palace served well for the Ottoman Empire's four centuries. It is now a museum and listed as a UNESCO World Heritage site. The extensive collection contains porcelain decorative pieces, manuscripts, weapons and other artefacts used under the Empire. However, don't miss out on the museum's most popular exhibit containing the Imperial Treasury of jewels, that once belonging to the Sultan.
10. Turkish Baths

When visiting Istanbul, it is essential to see and do everything you can. One authentic adventure is the Turkish Bath or Hamam. Indulge in this enjoyable tradition at the Sulemaniye Bath, which was built in 1550. Suleymaniye Turkish Bath possesses elaborated marble inlay work on its walls and lavishly arched domes making it very relaxing. This bath is open to all including families, so everyone can enjoy the visit together.
These are just 10 reasons why Istanbul is a great budget travel destination. With its truly beautiful setting on the waterfront, the "City on the Seven Hills "is jam-packed with historical buildings, antiquities, good food, and a nightlife. There's something for everyone, and the over-four million travellers that stop here each year can confirm.
Have you been to Istanbul? Let us know what are your favourite things to do there.