With 42 different tribes, a myriad of migrant and expat workers, inter-marriages and western influences, Kenya is a melting pot of different cultures just waiting for the right person to experience it all. No matter where you go in the magical country, you will find more than just the indigenous culture of the given area at play. Of course, there are some areas that are more…'metropolitan' that others, just as there are some areas that are quite literally not fully Kenyan.
Regardless of your destination within the country, you have a chance to experience a great number of different cultures that will mesmerise you and maybe, tempt you into assimilation. If you want to learn about the culture and traditions of the Kenyans, here are 10 perfect places to experience the best Kenyan culture:
1. Lamu

Lamu is like the pretty little bow that wraps up an entire Muslim region. This semi-remote location has seen very little impact from the outside world and cultures. A traditionally Muslim town, Lamu is as beautiful as it is authentic. As an 'outsider' you will be surprised to find that Dhows and donkeys are the only mode of transportation here. Spend your time walking through the narrow streets, mingle with the locals and when you get tired of that, take a dhow to some of the most beautiful and unspoilt beaches on nearby islands such as Kiwayu that make up the Lamu Archipelago. You can also swim with the dolphins in the warm waters of the Indian Ocean (learn a little about life as a dolphin from these intelligent creatures).
2. The Bomas of Kenya
If you are in a hurry and you want to experience a cross-section of all the cultures that Kenya has to offer, you simply must visit the Bomas of Kenya on Lang'ata Road in Nairobi. You will get to see almost everything that the different Kenyan cultures and traditions are made of. From mud thatched houses, to traditional cooking stoves and beautiful dances. The Bomas of Kenya is like the entire country bundled into one lovely compound. Visit: Bomas of Kenya
3. Loita Plains, Narok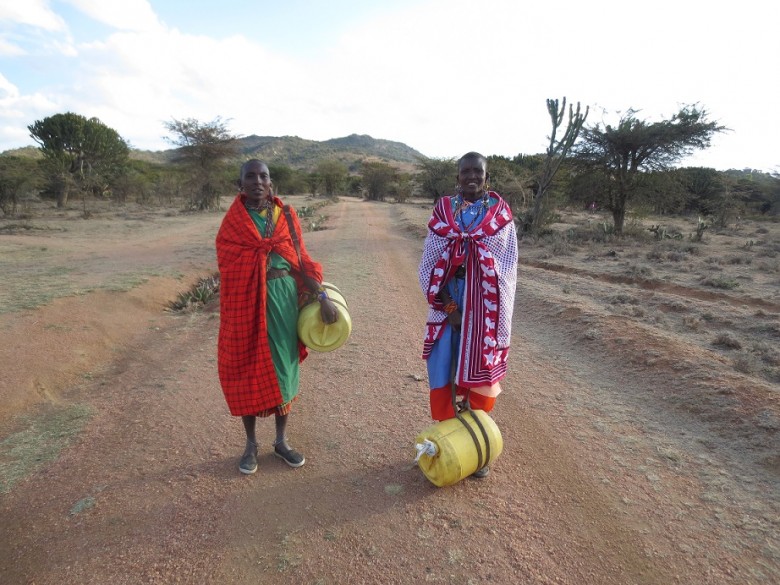 The Maasai are world-renowned for simply refusing to let their culture be eroded by western influences and beliefs. And we love them for it! If you want to experience the best of this majestic, yet adorably head-strong culture, you should take a trip to Narok. Taking a guided tour in the Loita Plains will give you an insight on how traditional Maasai live (Manyattas, spears and fearless warriors who do not flinch at the sight of a lion and a nomadic lifestyle).
4. Nyanza Province
Music of the Luo – Ogoya Nengo Group, Located in Nyanza Province | Photo Source: Singingwells.org
Before the new constitution came into effect, Kenya was divided into 8 Provinces, one of which was Nyanza Province. This is a predominantly Luo region. It is home to attractions such as Kit Mikayi, Kisumu City and Lake Victoria among many others. Taking a trip to this region will give you a clear insight on how traditional Luo's live. Although Kisumu City is slowly becoming metropolitan, it is still predominantly Luo. You will experience the heat, take a cruise on Lake Victoria, and see traditional fishermen go about their business and all around soak in some Luo culture.
5. Lake Turkana
When you venture up North, you will stumble upon an arid region known as Turkana. Lake Turkana is the biggest attraction in this vast area. This alkaline water body is the life line of a region that is mostly populated by the nomadic Turkana people. Another interesting fact is that Lake Turkana is home to the endangered El Molo people. A tribe that is quiet literally disappearing before our very eyes. There is almost nowhere else in Kenya that you can experience the Turkana and El Molo culture as you can at Lake Turkana. 
6. National Museums of Kenya & The National Archives

Right in the city of Nairobi, these two destinations act as a collection point for everything that Kenya has to offer. At the National Archives, you will find records on all the tribes, traditions and Kenyan ways conceivable. At the National Museums of Kenya, you will get to see some of the best art and show of culture from various local tribes and artists. Visiting these two places is like taking a 'crash-course' in 'Kenyan'!
7. Mombasa & The Kenyan Coast

Of course, Mombasa is an authentic cultural destination. Our national language is Swahili, so in a way, you can say that we all have some Swahili culture in us. Where else would you get a chance to experience authentic Swahili ways than where it is spoken at best? As an added bonus, Mombasa is absolutely stunning. The beaches, the weather, the people and quite simply the way of life here is adorable. By the way, you have NOT experienced Swahili until you have a conversation with someone born and raised in Mombasa. They just have a way of making the language sound so….sexy!
8. Machakos
One of the most outspoken tribes in Kenya is the Kamba people. If you go to Machakos town, you will experience something quite different. Thanks to the new Governor, this region has become a major local attraction. With a new park and a host of other developments, this predominantly Kamba region has so much more to offer the world now. If you want a look into how traditional Kambas live and party, take a trip to Machakos.
9. Theme Nights at The Carnivore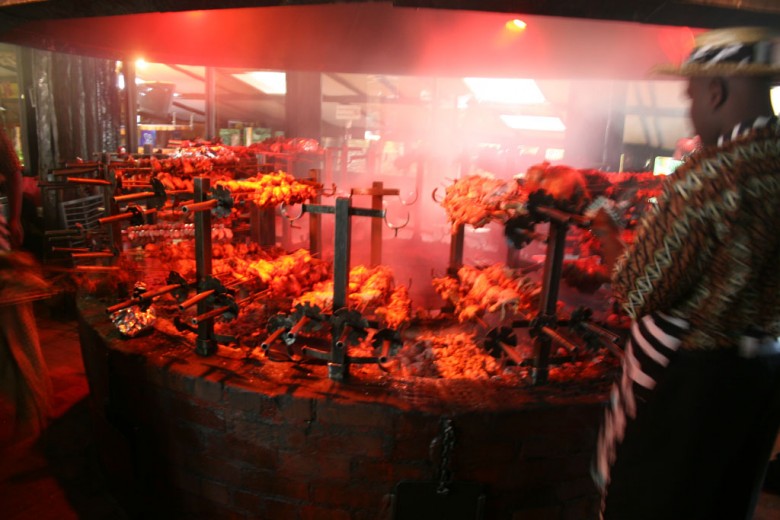 The Carnivore restaurant is successfully trying out and implementing an exemplary tradition. They regularly organize theme nights for different tribes within the Country. From Luo Night, to Luhya Night, Kamba Night, Kalenjin, Kikuyu and a host of other tribe themed nights. This initiative has proven very successful and actually good for the peace within the country. On specific theme nights, anyone is welcome, but you will find nothing else other than traditional foods, brews, dances and music of the specific tribe honoured with the particular theme night. It is one of the best ways to experience various Kenyan tribes and cultures while having fun and dancing the night away.
10. Gigiri, Nairobi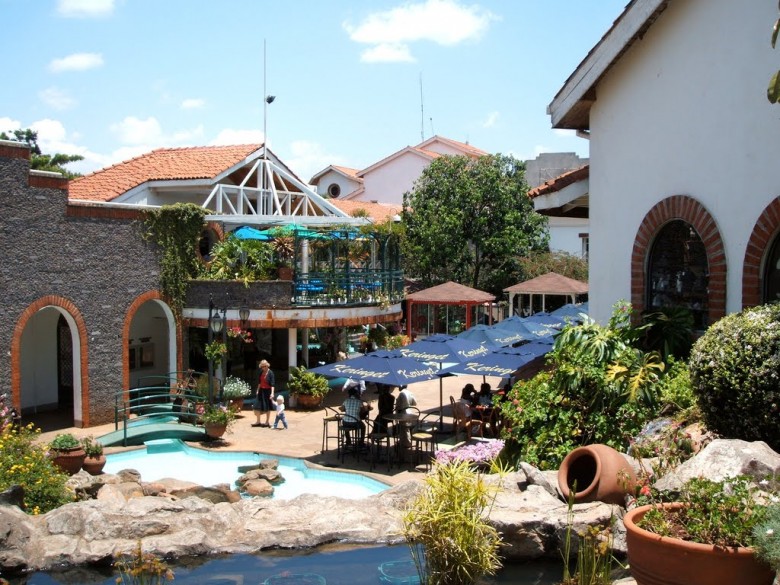 Gigiri is quite literally 'foreign Kenya'. It is home to numerous consulates and expats. This is where Kenya meets the rest of the world. The most interesting thing about this region is that almost everyone who lives here has blended a number of cultures into their way of life. There is a little of Kenya with a dash of everything else. You really have to visit this area to appreciate this. Go to The Village Market, have some delicious meals at the food court, which serves international cuisines by the way, and mingle with locals who will leave you unsure as to which culture you are experiencing.
As mentioned earlier, Kenya has 42 different tribes and they all have their own traditions and culture. Travel through the country and experience as many as you can. One thing all these tribes have in common is that they are friendly and rather welcoming.
Did we miss your favourite Kenyan culture? Share with us in the comment below: