Nairobi, Kenya's beautiful capital, has gained a reputation as one of the most expensive cities in Africa. Last year, a survey placed Nairobi as the most expensive city in Africa. However, just because Nairobi is a full of luxury does not mean that the cost of living in Kenya is high. Many towns in this country have very affordable, from cheap housing to low cost of living standards. Most of these are country side towns that are home to a majority of the Kenyan population.
Large population of these towns depend on farming, fishing and in some cases, tourism for their local economy to grow. These are the most laid back, beautiful places in magical Kenya. With that in mind, we have compiled a simple list featuring 10 of the cheapest Kenyan towns to live in, for locals and visitors alike, in no particular order.
1. Nakuru
Although Nakuru has somewhat become a 'go-to' destination for 'Nairobians' looking to have a great weekend away from the big city, this Rift Valley town has managed to keep the cost of living tamed. Statistics show that food or eating out in Nakuru is 43% cheaper than in Nairobi. Other factors such as housing, transportation, education and electricity are very affordable. If you want to have a good life; a life that mimics life in the big city, then Nakuru should be one of the towns at the top of your list. Not only is the cost of living in Nakuru much cheaper, but the town is an entertainment hub for both locals and foreign tourists alike.
2. Kitale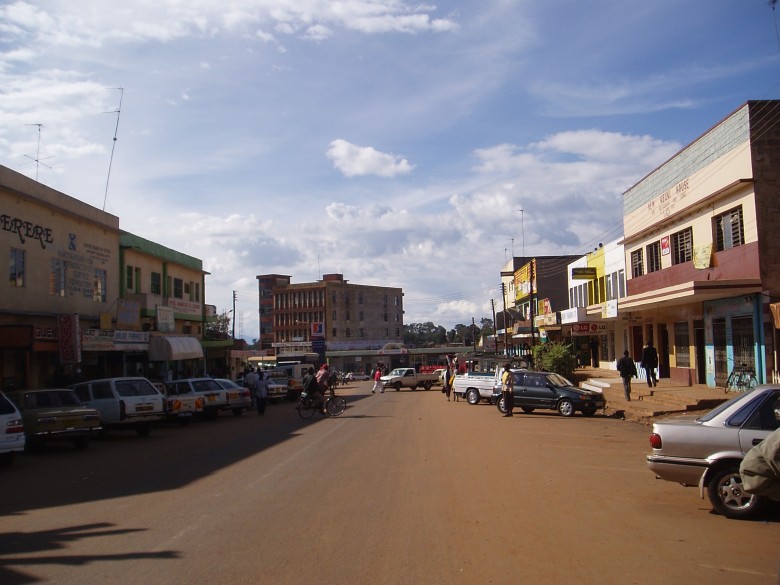 Kitale is a major town in Western Kenya. It is a huge agricultural center that produces quite a bit of maize, dairy products and a host of other produce. Being that Kitale is not as big a town as many others in Kenya, the population here is mostly farm owners and locals who are native to this region. This means that housing, food and even transport within this area is very affordable. Mostly due to low demand. There is plenty of food and fresh produce, which has kind of tamed the price of groceries in Kitale and its immediate environs.
3. Kabarnet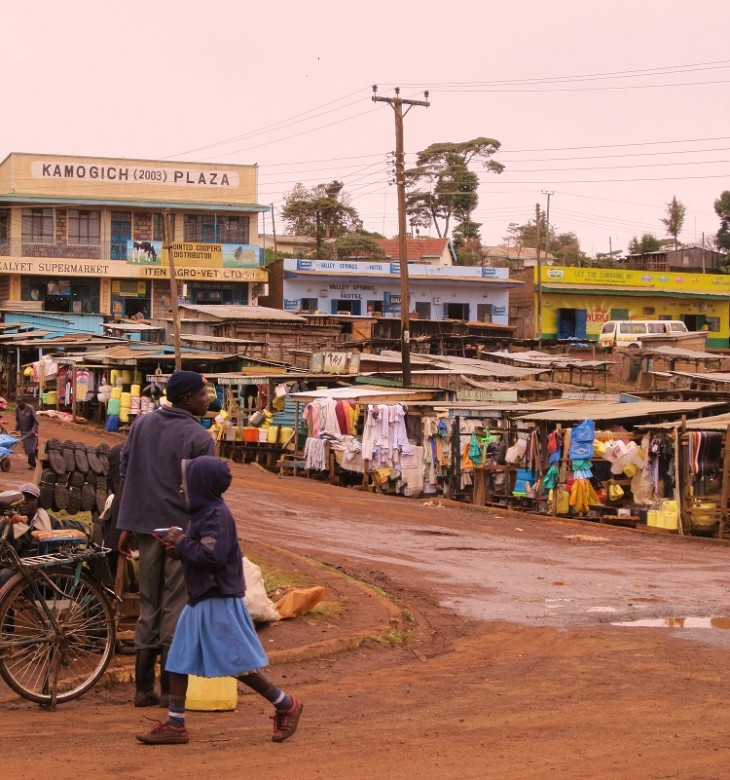 Kabarnet, which is in Baringo County in the former Rift Valley province, is one of the most interesting destinations in Kenya. For starters, it has Lake Baringo nearby, which is a huge Flamingo hub. It also has countless other attractions including beautiful resorts, guest houses and a museum. Life in Kabarnet is a lot cheaper than life in most of Kenya. From accommodation, to restaurants, transport and entertainment. The food here is good and so are the people.
4. Kakamega
Yet another agricultural hub in Western Kenya, Kakamega is a town that enjoys great weather, a good atmosphere and some hidden tourist attractions that bring foreign life to this quaint, little town. Since many residents produce their own food here, grocery prices in Kakamega are a little lower than they are in most towns. Housing is also very affordable and so is transportation.
5. Eldoret
Eldoret is one of the biggest towns in Kenya. In fact, Eldoret might just be the next town to get promoted to being a city. It has an international airport nearby, tracks and tracks of farmland, good infrastructure and a pseudo-stable economy. Life in Eldoret is a lot like life in any of the other big Kenyan towns; semi-fast, always moving forward and headed towards ultimate modernization. The nightlife is something that most residents in Eldoret really enjoy. The cost of living here is a bit higher than most towns but it is still very affordable. With all that farmland, food in Eldoret is very cheap. Housing is generally cheap, but this depends on which part of town you want to live. There are some high-rise areas where the prices are almost as high as they are in Nairobi.
6. Nanyuki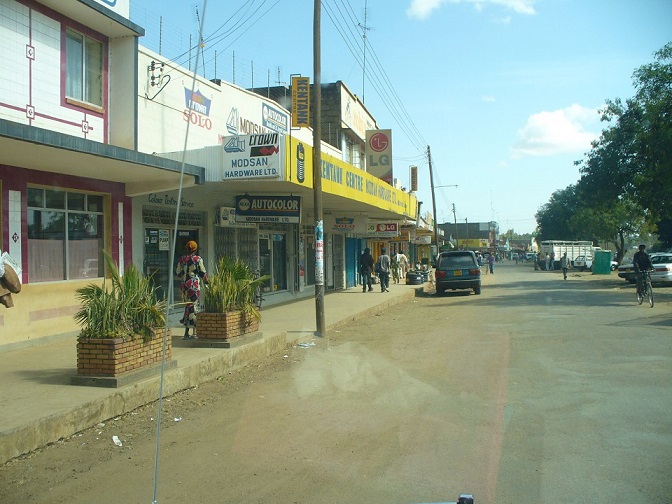 Nanyuki is synonymous with soldiers, coffee houses and quite a bit of dust. The town enjoys quite a bit of rain and an outstanding view of Mt. Kenya. Thanks to the predominantly cold weather, there is almost never any food shortage in this area. This means that the cost of food is very friendly. Housing is also rather cheap and entertainment is affordable depending on where you go. It attracts tourists looking to scale Mt. Kenya, which means there are some facilities that charge a lot more than the regions average. All in all, the cost of living here isn't too high. It is a comfortable standard.
7. Sagana
Just like Nanyuki, Sagana has quite a number of facilities that cater for the local and international tourists that this region gets. It is also a predominantly farming region, which means it has a lot of food. The cost of living here is not as high as the nearby Thika town or even Nairobi. Food is very affordable here; housing is cheap and transport is tamed. Sagana is the place to be if you do not mind that quite, country feel.
8. Kisumu City
Being one of the big Cities in the country, you would expect life to be expensive in Kisumu. You would be right…in part. The night life in Kisumu very closely mimics that in Nairobi. So does the transport, the housing and general facilities. This doesn't mean that Kisumu is like Nairobi, it just means it is yet another fast paced city. Surprisingly enough housing in Kisumu is very cheap compared to other towns. Food is not as cheap, but that deficit is recouped via transport and cost of entertainment. Most amenities such as water and electricity are very affordable as well and the weather is just perfect (if you like it hot!)
9. Mombasa City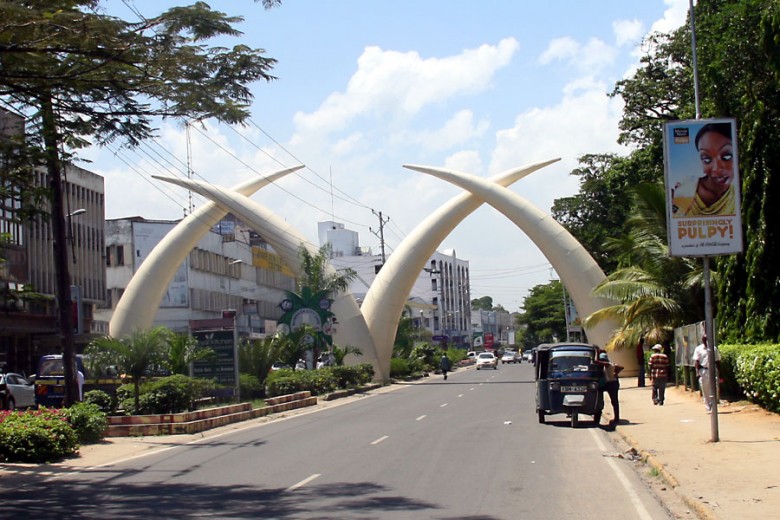 Yes, Mombasa can be very expensive, depending on where you are staying. South Coast in particular is not as affordable as most people would think. Mombasa itself is quite affordable. From housing, to transport and general amenities, Mombasa just welcomes you with open arms. The weather is perfect, the landscape is heavenly and the people are just the best. The cost of living here is not as cheap as it is in most of the towns we have mentioned, but it is very affordable considering this is one of the most beautiful destinations in the world.
10. Naivasha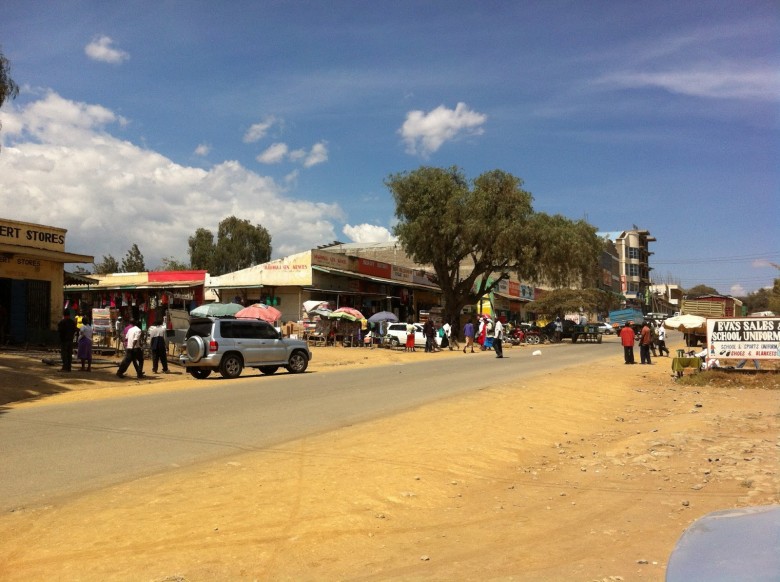 This is of the most sort after destinations in the country. Being a mostly 'touristic' town, most people who live and work here revolve around that industry. This means they work in hotels, resorts, flower firms and a handful of other locally and internationally owned businesses. Food is very cheap here and so is housing. When it comes to transport, it is generally cheap, but it depends on the season. High seasons such as December often command higher transport costs because of the increase in demand, otherwise, it is very affordable.
Aside from Nairobi, most of Kenya is very affordable. The country presents a wonderfully attractive package; it is warm here, life is affordable, the people are friendly, the sights are mesmerizing and we all speak more than one language from childhood making communication more fluid. If you are looking for a tropical destination that will not break the bank, then Kenya is your country.