We Asked African Travel Bloggers:
We all have that one place we visit in our dreams. Some are far away, some are very cold, some are very wild, some are very urban. Wherever your dreams may lie, it's very important to take that first step. Travel bloggers who visit different parts of the world, and Kenya, also started with a dream for their journey. We ask them, on behalf of their followers; If you had a free ticket to fly, where would you choose to go?
Let's read about the lands where these free-spirited wanderers dream about going one day.
April Nego
I would have said Seychelles but hold!! thinking through again, I would choose Thailand another bucket list favourite yet to be ticked off.
Briefly, Thailand is a country in South East Asia with Bangkok as the capital. I honestly can't recall how/when I noticed Thailand but it's been a bucket list favourite for some few years now and I choose it for its incredible tropical beaches, affordability, nature, food, the full moon party and just the fact that I want to experience a culture entirely different from mine or the ones I'm familiar with.
Visiting Thailand between March-May (hot season) will be a perfect time to fully enjoy its tropical beaches. Aside from the beaches, I'm also interested in experiencing the famous full moon party in Koh Pha Ngan island, visit some of Thailands royal palaces in Bangkok and ancient ruins.
Local lunch experience at the Damnoen Saduak Floating Market and a visit to the train market will definitely be among the to-do list.
Yeah, this would do for now but I sure know the list will continue should the free ticket be confirmed. *smiles*
Caroline Achieng Otieno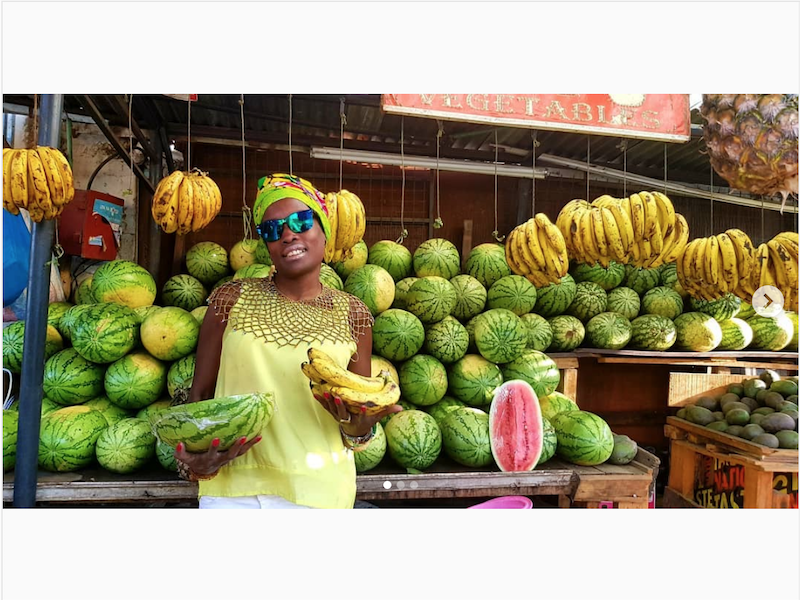 Definitely Tokyo, Japan.
As a big foodie fan of sushi, where best to eat it than where it originated from, in Tokyo, Japan.
I'm as well fascinated by technology and would love to visit Akihabara in Tokyo for all things tech. Seeing lifesize robots, or hotels, where robots do everything, is of interest to me. I've heard about the Robot Restaurant in Tokyo, and that has been on my bucket list for quite some time now.
It would be a cool experience to experience the nightlife or even take a walk in the night where all the neon signs come ablaze.
There has been a lot of talk about how pleasant it is to use a Japanese toilet which warms up with the many buttons, functions on their control panels can include spray and bidet options, a deodorizer and music, and that is something I wouldn't mind experiencing, as well the fast speed trains or the capsule hotels.
The Cherry blossom where flowers turn pink in all their glory is something I would like to see and likely take an Instagram worthy picture.
I'm as well fascinated by the Harajuku fashion, and this subculture is something I would like to experience, and likely take a picture while all dressed up l in that fashion. I'm not sure whether it can be possible to dress up as a geisha in Tokyo, but if so, it would be something I'd be interested in doing, for the memory of it.
Lastly, the culture of consideration or Omotenashi. I've heard that the Japanese are very considerate and polite, and those are traits of people worth visiting.
Eulanda&Omo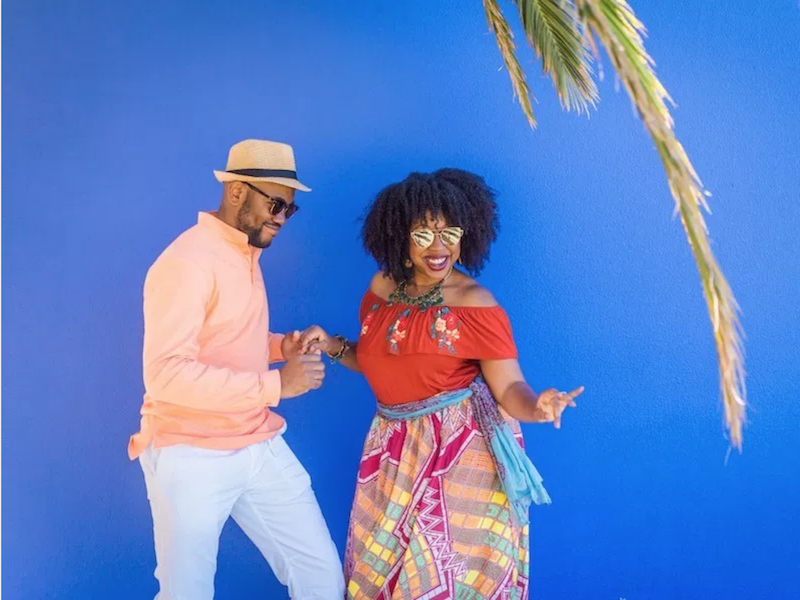 If we had a free ticket to fly anywhere in the world, we'd fly to Fiji, hire a boat, skipper, and two-person crew to sail around the archipelago of more than 300 islands.
The Fijian island group has always fascinated us, due to its remoteness, rich food culture and heritage.
The people of Fiji are a blend of Melanesian, Polynesian, Indian and Chinese. Like many islands in the South Pacific, Fiji's past history has been tainted by British colonisation in the form of the 19th-century slave trade.
Omo and I are explorers that like to see the full picture of the destinations we visit (good or bad). We liken our exploration approach to the act of pulling the layers off an onion. It's not hard to imagine that the personal stories of local Fijians will be as rich as the island's food culture.
We're sure it's now easy to see why Fiji would be first on our list to visit if we ever had tickets to fly anywhere in the world.
Harpreet
As an avid traveller consumed with wanderlust, I want to go everywhere and always have so many places on my ever wanderlusting mind, however, If I were given a free ticket to fly to anywhere in the world, it would be to Peru.
To me, South America being so far removed from Kenya represents one of the furthest places I can get away to and all the countries on this continent call my name, but Peru calls loudest. I have been fascinated with Peru ever since I read about the discovery of Machu Picchu by Hiram Bingham, a character I became familiar with when visiting my aunt at Yale University over the many summers I spent with her. Reading his account of how he discovered this ancient Incan citadel has piqued my own curiosity and so, visiting Machu Picchu tops my bucket list. I would love to ride upon the luxury Belmond Hiram Bingham Train and spend hours wandering over the citadel, see the city from its vantage point at sunrise with the mountains in the backdrop and Llama's ambling around.
I would also love to visit Lima for its amazing foodie culture, especially to try Peruvian Purple Potatoes, and I would love to see the mysterious Nazca Lines and take a boat trip on Lake Titicaca. Finally, exploring the Amazon Rainforest, one of the most enigmatic and remote places on earth would be a dream come true.
Kemzy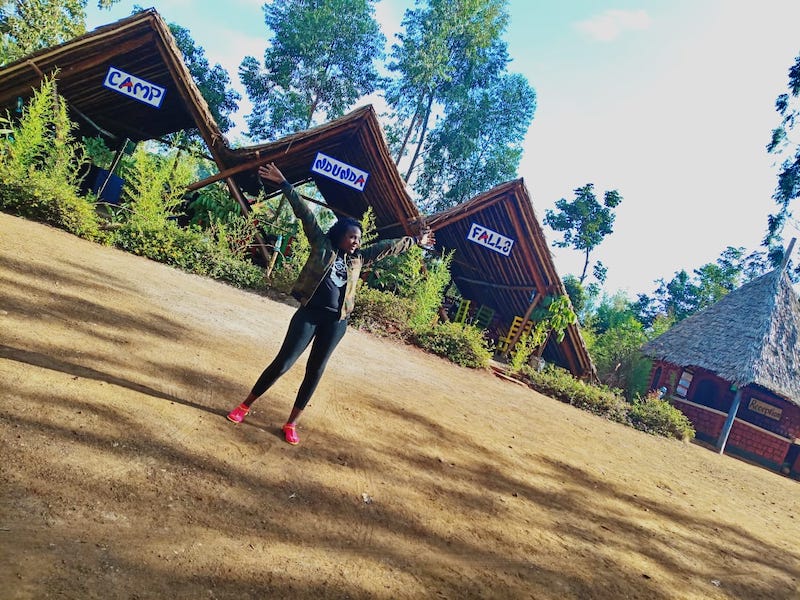 South Africa!!!
This has been my dream destination for ages and I am hoping I will get to go there in less than a year or two. The culture there is amazing, the landscape, the beaches, the architecture, the list is endless. It is also colourful especially Bo Kaap and Muizenberg. Also, the fact that it has the highest bungee jumping bridge and cable cars is a plus to my adrenaline rush bucket list. I will get to tour the wine farms and enjoy the delicious cuisines from the different parts of the country. Lastly, its proximity to other countries like Zambia, Zimbabwe and Lesotho makes it an all-round dream destination.
Zainob Fashola aka Zee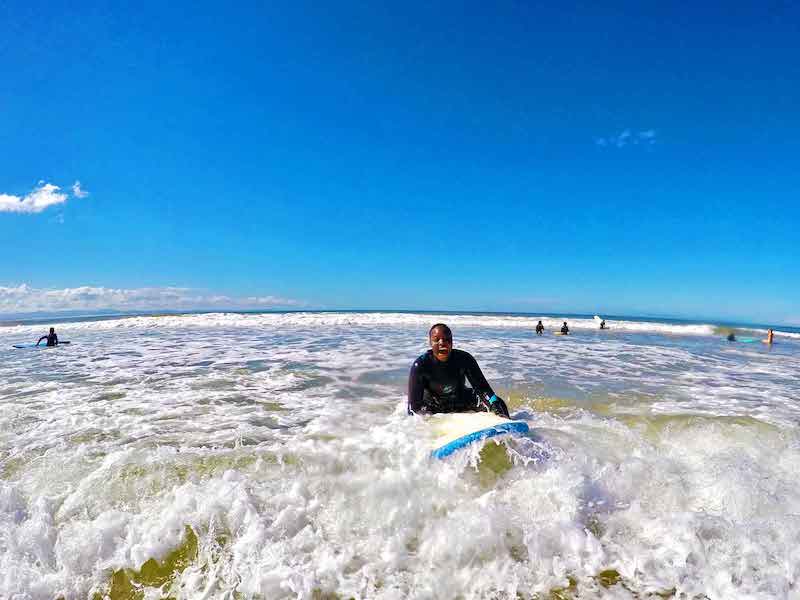 New Zealand!
As a fan of great natural outdoor beauties and adventures, as well as a big fan of The Lord of Rings trilogy, New Zealand has always been a must-visit destination for me. My dream experience would be to have a car for almost 2 months, fly into Auckland, then drive from there to Invercargill slowly while exploring the beauty of the country. I would go diving in the beauty of Poor Knights Island, do the famous Milford Sounds hike for three-five days, learn to do to the Haka with the Maori people. Visit the fictional home of Bilbo Baggins and make pretend that I am Pippin and Merry causing a bit of raucous in Hobbiton. Go black water rafting to finally see the magical Glowworm caves in Waitomo, sip the fine wines in Waiheke island and that is just the tip of the iceberg! Two months may not even be enough to sate my appetite to explore the beauty of New Zealand, but with a free ticket, my first choice would be this magnificent country.
You've just had a peek into the dreams of some African inspirational travel bloggers. Now it's your turn. What is your dream? Before you fall asleep; which beach, which forest, which city or which party do you see yourself at? Share your dream with us in the comments and take the first step towards your dreams by clicking on this link.
In addition, this article from 2018 will help you with the steps you need to take to make your dream trip come true.
Because there's nothing quite like travelling!