Airports are the first stop on the way to our travel dreams. However, before you activate holiday mode, there is still one more hurdle to jump before heading off on your holiday of a lifetime. Security checks, passport checks, check-in counters we are trying to find after walking for minutes… Especially if we are hungry… What if we don't have Internet?
The best thing you can do to have a good start for a holiday is to be prepared. Delayed flights, changing gates or the airport you visit for the first time may cause trouble. Smart travellers can overcome such problems. How will that happen? Of course, with technology!
We listed airport applications serving you even in the weirdest situations. To be ahead of everyone when you enter an airport and to find solutions to your potential problems, the only thing you need to do is to open a space for these applications in your mobile phone. Surely, after you buy your ticket using the Travelstart Flapp app.
If you have already, let's take off to the applications, have a nice trip!
Air Help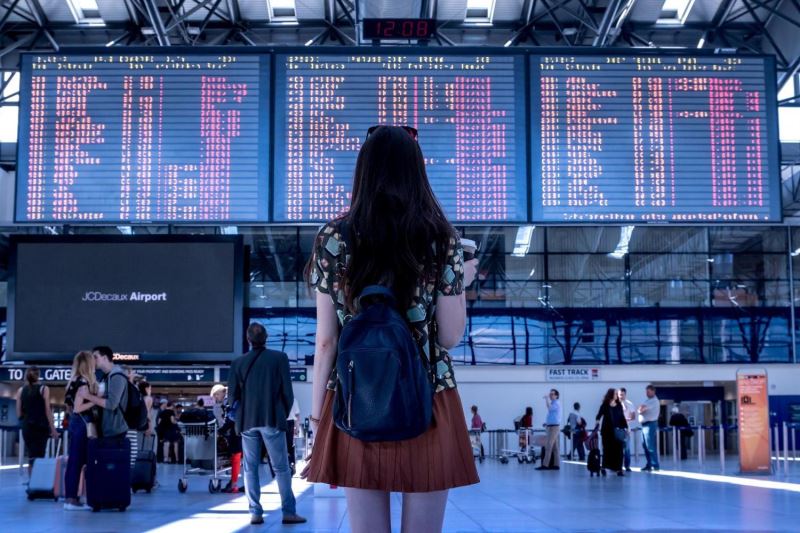 Free
Mohamed Sharaf

The company helped me to get the compensation for the cancelled trips I had. They deserve all the appreciation
Cancelled, overbooked or delayed flights are the biggest nightmares for all travellers. They also make you feel stuck. You are not always the one to be blamed. Airlines pay you in such cases. With this application, you can check whether payment is possible or how much you could get. It even asks refund from the company and conducts the transaction for you. The calculation is for free, but it charges a fee for the rest of the actions. Isn't it so great! For the ones thinking they are late: It is possible to get a refund of flights cancelled by the airline three years ago. 
PS: If you liked this service, you will be amazed by Travelstart's services. In addition to bringing you the best deals on international and local flights, Travelstart also offers a range of products and services to assist you with your travelling needs like Cancellation Refund options, Flexible Travel Dates, Delayed and Lost Baggage Protection, Visa Denied Service, International Travel Insurance, Premium Service Package. You can browse our list of services from here to find out more.
Instabridge
Free
ANDROID AUTHORITY

Instabridge is a Swedish company that's invented something so simple, and so awesome, that you've got to wonder what took this industry so long!
The things the travellers need most are an inspiration, a backpack and a Wi-Fi code! Offline discoveries are also great, but nothing is more practical than travelling with the help of internet. There is now an easier solution for internet problems in airports serving free or time-limited internet: Instabride.
This application that makes you learn the Wi-Fi passwords for more and more places every day offers you the luxury of using their internet without the necessity of sitting there or spending efforts to find the code. It also shows you the fastest Internet spots. It is the perfect way to watch the series you missed while waiting for your overflight.
A Turkish Software developer Anıl Polat developed a similar software and presented to the market a few years ago; WiFox shares WiFi passwords of all the airports. Even if it is not as good as Instabride, we could not skip without mentioning it, since it is an app for airports only☺
GateGuru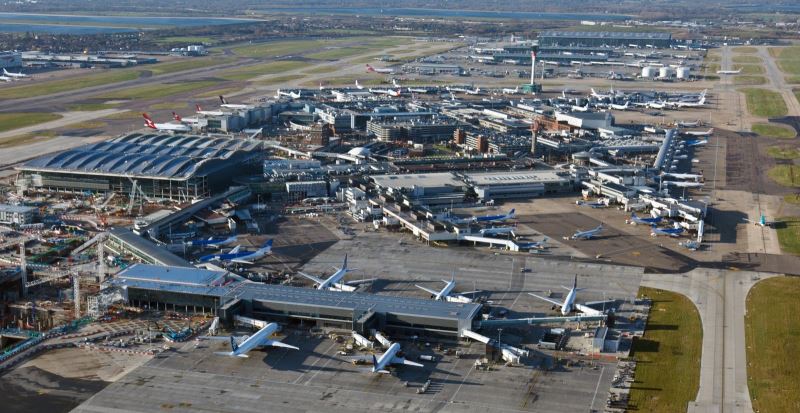 Free
App Store – Google Play – Windows Store
SuperSCM

Gate Guru provides a superb list of amenities in each airport, with a sort and filter feature to let you research a terminal in the larger airports, and search for a specific eatery's location! Plus, the airport map feature allows you to evaluate the level of effort to make your next flight, for example; today we are travelling thru IAH, arriving at terminal B and departing at terminal C. We quickly located our gates and location of clubs and eateries! Keep up the good work!
This amazing application doing whatever it promises in its name will help you a lot. You can find all the terminal maps of all airports regardless of their size in this application. Especially in airports with multiple terminals like Dubai Airport, it is important to have such an application to find out which train or vehicle to take between the terminals. Moreover, you can learn every kind of detail including which sales assistant is helpful in which shop through customer reviews (or which duty-free shop serves free Turkish delight☺).
If you don't know which restaurant to go, check "Amenities" section, this system is so practical as you can filter terminals or sort on popularity.
LoungeBuddy
Free
beam.me.up.Scotty

Without this app, I would have missed several great opportunities!

One example: using this app, I realized my best lounge in the Frankfurt Airport was actually *outside* security! If I hadn't had LoungeBuddy I would have started my search planeside and realized too late that I had made the wrong move.

I now use the app before I even book my flight because the reviews are so reliable.

Bravo guys! Keep up the good work!

Hoping you'll read this: there's a whole new class of lounge out the now, United Polaris in Chicago, Amex Centurion in Las Vegas (and elsewhere) that are truly a cut above. To the point that it's worth a longer layover to spend time in one! I think these lounges deserve their own category, maybe 'Ultra Lounges'?
Lounges are lifesaving if you need to rest between long flights. Free Wi-Fi, charging spots, comfortable seats, delicious food and even a hot shower… Nothing is better than flying rested and meeting your needs or having a better working place while waiting during business trips. LoungeBuddy is an application showing all Lounge details of the airport you are flying from. You can learn easily which lounge costs how much, which lounge accepts which cards or customer loyalty program or which lounge is better for family or business trips. Reviews from travellers with both good and bad experiences are very helpful.
TripIt
Free
Aziz Ferit Eraslan

Simply the best Simple, reliable, fast and the best available. Thanks to the developers.
The applications we introduced so far are for you to have a good experience at the airport. This application prepares you for your trip one day in advance. Tripit have all your updated flight information and sends notifications about flight hours, ticket numbers, seat details, terminal and gate numbers. You can see everything you need to do on your mobile screen 36 hours in advance and notifications keep you updated until you get onto the plane.
A flight experience without worrying about forgetting online check-in is a good reason to download this application.
XE Currency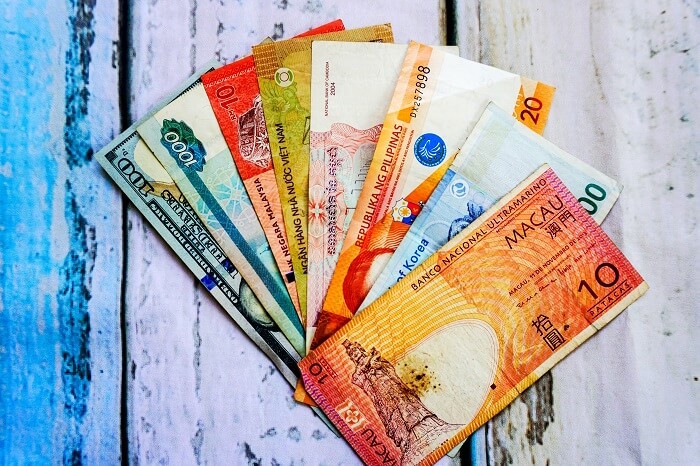 Photo Credit: TravelTriangle
Free
App Store – Google Play – Amazon
Fatih Gul

Very practical and easy to use, preferred currencies can be easily added onto the screen. Currency rates are shown graphically for the last 10 years. Data can be received over graphics. It has more features, but these are enough for me.
You arrived at your destination and now it is time to enjoy your trip but there is one more question: How much is 1 shilling here? Currency rates are one the most confusing things while travelling. Daily or even instant rate changes make it more confusing. XE Currency shows you the exchange rate of any currency you want. Dollar, euro, shilling and some more… You can see as many currency rates as you saved. It is important to be careful while exchanging your money as different exchange offices have different rates. It is especially very helpful to decide how much to withdraw using an ATM. We think you should have it handy as it is helpful even though its updated version is not very much liked by users.
Could you advise us any other apps for airports? Let us know in the comments below, tweet us, or tell us on Facebook