You've always wanted to discover the world but everybody said: "It costs a fortune". Wrong! There are countless ways of travelling cheap. Camping, staying at the hostels, cooking your own food sometimes, hitchhiking are just some options you can try. The first rule of making travel cheaper is to change your standards of "comfort" and be flexible. The lighter you are further you fly! You'd be astonished to see how cheap some countries are and how much they offer.
We have made a travel hotlist for you to choose your next destination and have a great time without spending a fortune. Let's start: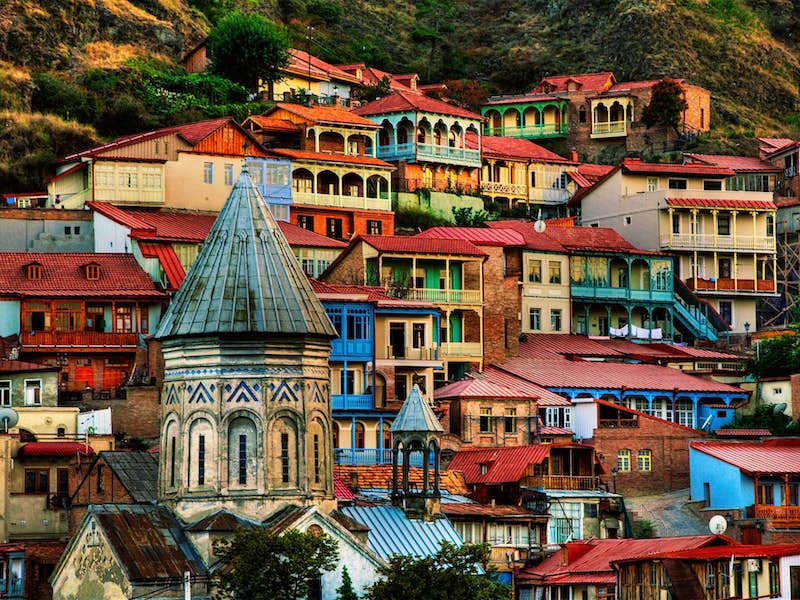 2,015-2,519 KES/Day ($20-25)
Tbilisi is very picturesque with its vintage-feel like narrow streets and Soviet-era architecture. It's becoming more popular every year as it's an incredible destination and very affordable. You can find a quality hostel for about $10-15 (1007-1017 KES) per night. Eating at a local restaurant cost around $3-4 (302-403 KES). A local minibus ride is less than $1 (100 KES). You can visit many monasteries for free and historical sites or museums don't cost more than $2 (201 KES). A bottle of wine and a plate of cheese is around $3 (302 KES).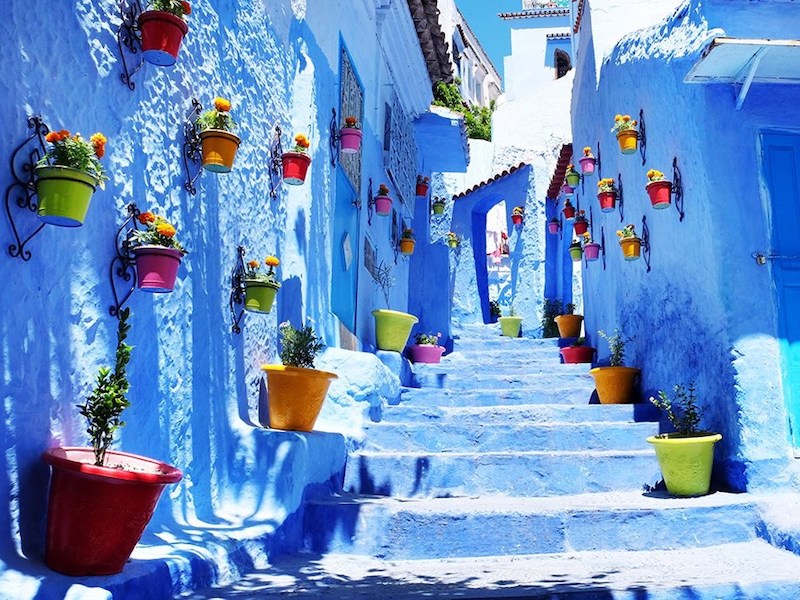 2,519-3,023 KES/day: $25-30
Chefchaouen also called as "the blue pearl of Morocco" is a photographer's heaven. Its blue-washed streets and buildings, colourful carpets on the narrow streets make this city one of the prettiest in the world. There are many riads (traditional Moroccan hotels) and low budget hotels in the city. You can easily find something for around $15 (1,510 KES). Local food such as a delicious plate of tagine can be found for $2-3 (201-302 KES) and mint tea is less than $1 (100 KES). Entrance fees to the museums and local hammams are $1-2 (100-201 KES). Local buses are very cheap and convenient to travel around.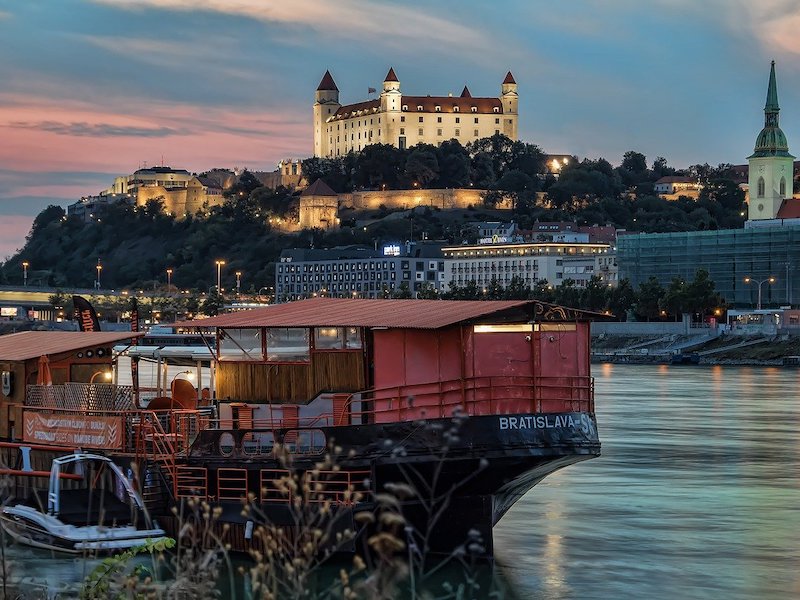 6,042-7,049 KES/day: $60-70
Bratislava is one of the cheapest cities you can visit in Europe. It's full of gorgeous squares and classical architecture. You can find a bunk bed in a dorm for around $15 (1,510 KES) and double rooms are less than $50 (5,035 KES). You can get a Bratislava Card for $25 (2,519 KES) and benefit from free public transportation, Bratislava free walking tour and free entrance to 14 museums.
A nice dinner with dessert, wine and coffee costs around $15 (1,510 KES). You'll run into many restaurants in Old City offering lunch specials for less than $5 (503 KES).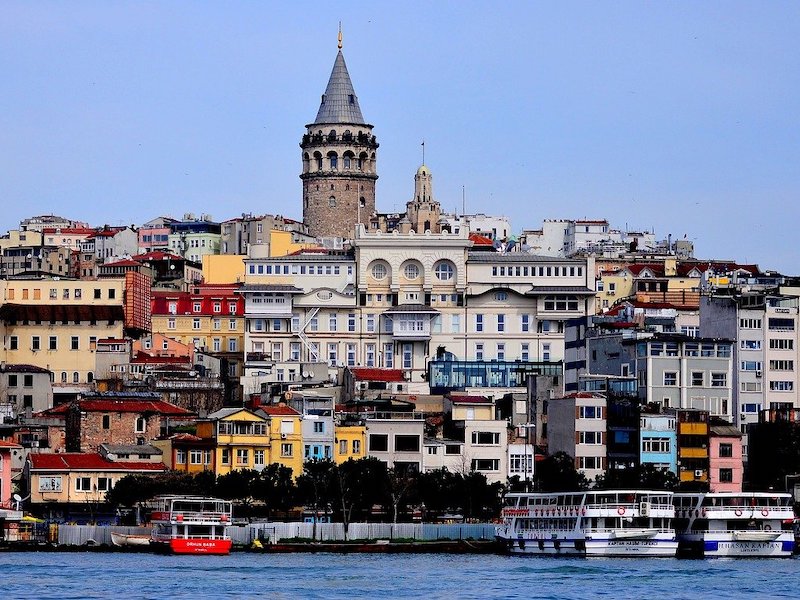 4,028-4,531 KES/Day ($40-45)
Istanbul is a great cultural destination and a magical meeting place of West and East. You can find a hostel for $10-15 (1,007-1,510 KES) in Sultanahmet, the old city. It's close to many attractions such as Haghia Sophia and Blue Mosque. A full meal costs around $4-5 (403-503 KES) and a beer is $3 (302 KES). You can try the tradesmen restaurants where you can find countless options for home-made, traditional meals. Local buses cost less than a dollar but to discover the different corners of the city, you can buy an Istanbul card which you can use for buses, ferries, trams. Getting lost in Istanbul is a pleasure as layers of history unfold before your eyes.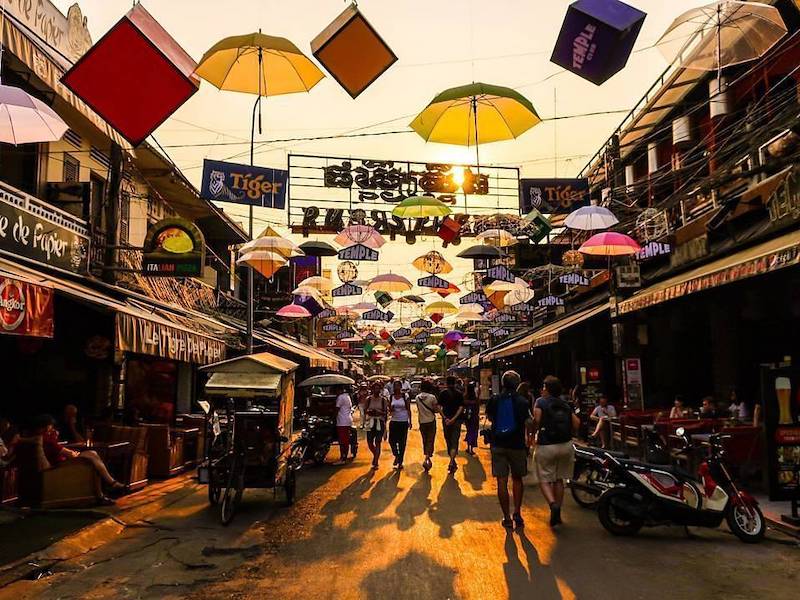 2,015 KES/Day ($20)
Siam Reap is inexpensive and worth visiting. You can find a bunk bed at a hostel for $3. Rooms at a 2-star budget hotel start from $6 (604 KES) up to $13 (1,309 KES). There are countless street food options and they're all super yummy! You can eat rice and noodle dishes for $1.50 (151 KES). You won't be spending more than $15-20 (1,510-2,015 KES) per day if you aren't going for the most known tourist attractions. Tuk-tuks within Siam Reap should cost $1-2 (100-201 KES). If you wish to visit Angkor Wat, the entrance fee is $37 (3,726 KES). If not, there are plenty of other things to do in Siam Reap.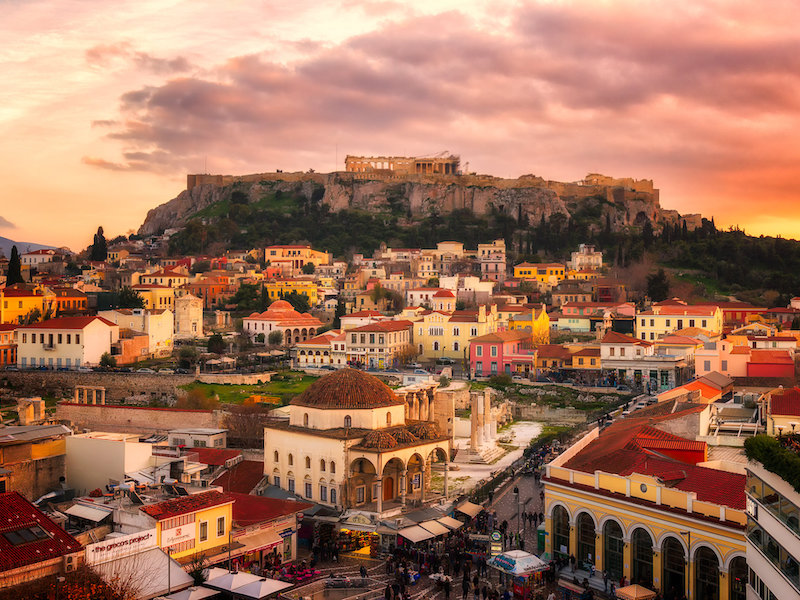 6,042-6,545 KES/Day ($60-65)
Athens, being Europe's classical capital, is full of ancient sites and gorgeous views. Hostel prices are around $20-25 (2,015-2,519 KES) per night. There's a lot of cheap food. You can find gyros or souvlaki for $3-4 $3-4 (302-403 KES) anywhere. A pastry and a coffee for breakfast cost around $2-3 (201-302 KES). A traditional lunch like a moussaka is around $10 at a nice restaurant. You can save up money by getting a transportation pass for $4.50 (453 KES) a day. There are also city passes available if you want to see many tourist attractions. An Athens City Pass offers many discounts and deals to museums and attractions, tours or food. You can check some deals according to your trip itinerary.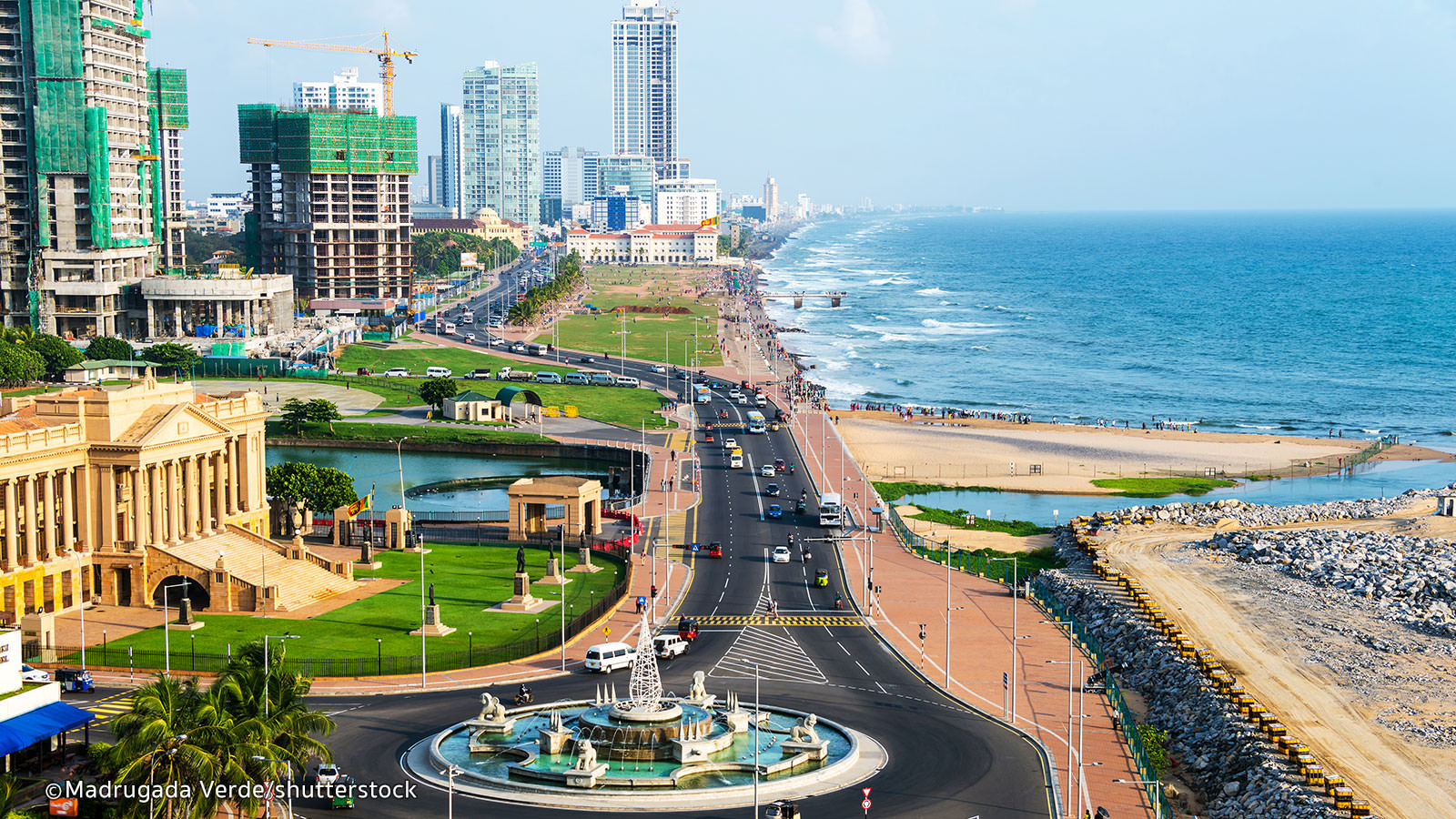 3,023 KES/Day ($30)
With its beautiful beaches, ancient ruins and fun trains, Sri Lanka is a little heaven. If you aren't paying for expensive activities like safaris, it'll be light on your wallet too. You can find a nice hostel for $5 (503 KES). Food is simply amazing as long as you stick to the local or Indian cuisine. It costs around $2-3 (201-302 KES) for simple dishes like dosas or kottu, and a meal is around $4-5 (403-503 KES) at a restaurant. A short tuk-tuk ride is around a dollar and you can also hire a tuk-tuk for $20 (2,015 KES) to see around for a day.
8) Bishkek, Kyrgyzstan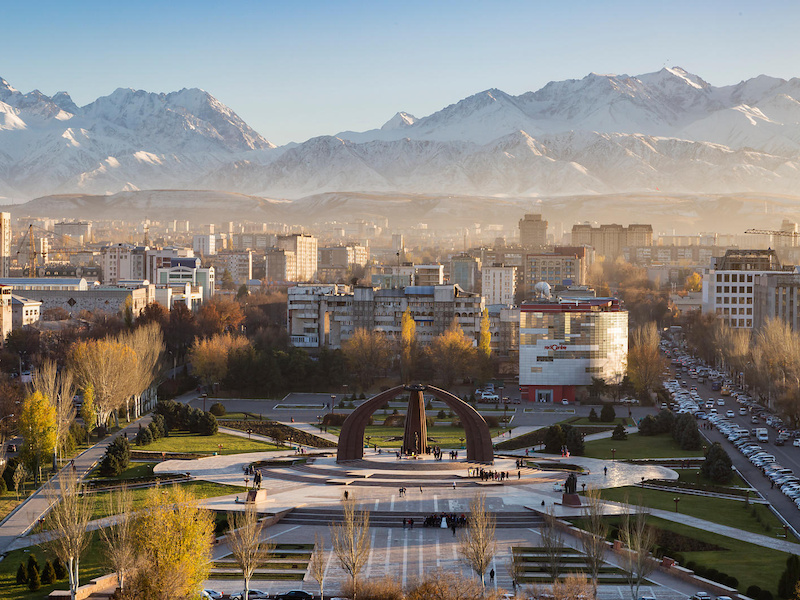 2,015-2,519 KES/Day ($20-25)
Kyrgyzstan is known for its untouched, natural beauty and its centuries-old nomadic culture. Bishkek, its capital, has a wide choice of hostels and a bed costs around $6 (604 KES). If you book in advance, you can find a double room in a guesthouse for $12 (1,208 KES). You can also try homestays which are cheaper than a guesthouse and you get the opportunity to experience and learn about the Kyrgyz way of living. To have a big meal in a restaurant for less than $4 (403 KES). Busses cost $0,11 (11 KES) and marshrutka (route taxi) costs $0,14 (14 KES). Taxis are very affordable too, they charge $0,17 (17 KES) per km.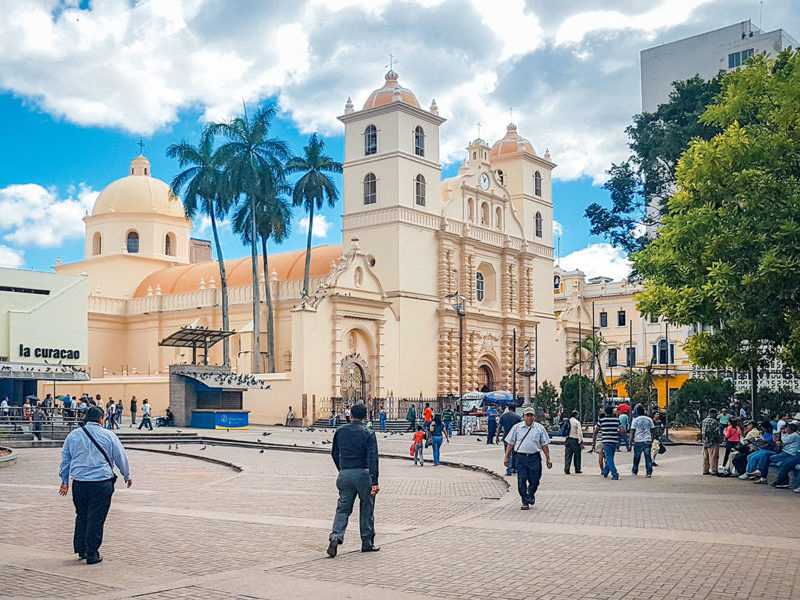 3,023-3,526 KES/Day ($30-40)
Spectacular wildlife, Mayan ruins and beautiful national parks attract people to Honduras. It's one of the cheapest destinations in Central America. Budget dorms are around $7 (704 KES) in the Honduran capital. A meal is around $2 (201 KES) at a cheap place and it costs around $6 (604 KES) at the restaurants. Taxis can be found anywhere in Honduras. A short trip will cost you around $2-3 (201-302 KES). Busses charge around $1 (100 KES) for every hour you travel. We have to add that Tegucigalpa is becoming a hotspot for budget travellers.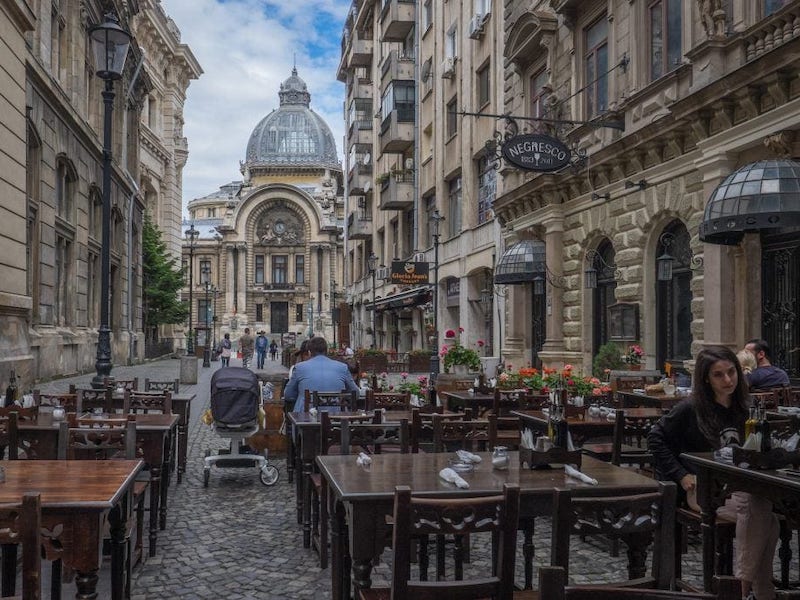 3,526 KES/Day ($40)
Romania is a lot more beautiful than you have ever imagined. It amazes you and defies your expectations with its beautiful medieval architecture, ancient churches and cobblestone streets. Hostels run $10-15 (1,007-1,510 KES) per night. Romanian meals are hearty and cost around $4-5 (403-503 KES) on budget. Busses and trams are $0,46 (46 KES) for a single journey and you need to buy a card for the same price and keep refilling it with money.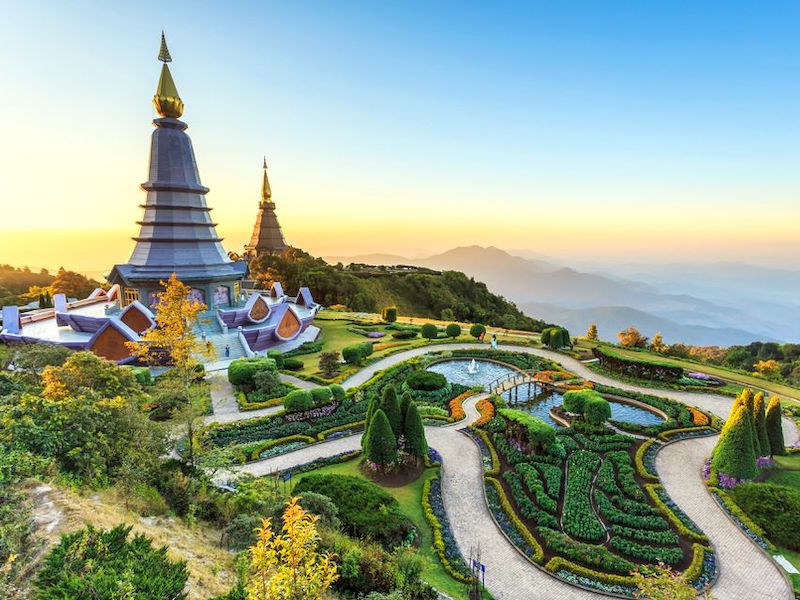 2,519-3,023 KES/Day ($25-30)
Chiang Mai is the most culturally significant town in the northern part of Thailand and it's a budget travel classic. In fact, many travellers come here to visit and end up settling down. A hostel starts at about $3 (302 KES) and a budget hotel at $12 (1,208 KES). Street food is one of the best here. Dishes cost around $1 (100 KES). Most restaurant meals are around $2.50 (251 KES) and Western food is around $5 (503 KES). Songthaews are the most common mode of transport. A ride costs $1 (100 KES) and tuk-tuks are around $3 (302 KES). Yes, everything is just, too cheap for a corner of paradise.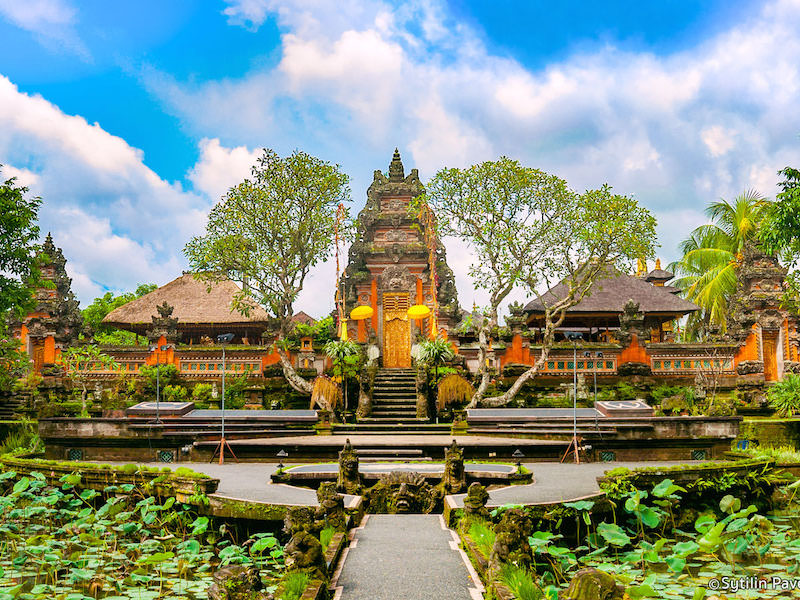 3,023-3,526 KES/Day ($30-35)
Bali is another gem for budget travellers, yoga lovers, honeymooners. It's a small island but the culture here is mind-blowing. There are rooms for less than $10 (1,007 KES) a night. Local meals cost around $2 (201 KES). If you want to try snorkelling, it costs you around $10-20 (1,007-2,015 KES), amazing, isn't it? And when you go a little away from the touristic spots, it gets even cheaper. Local food is usually under $1 (100 KES). Fast food will cost around $4 (403 KES) and a drink at a bar $2 (201 KES). You can get a taxi for $5 (503 KES) or rent a bicycle paying $4.50 (453 KES) a day. Don't miss the mesmerizing Balinese dance!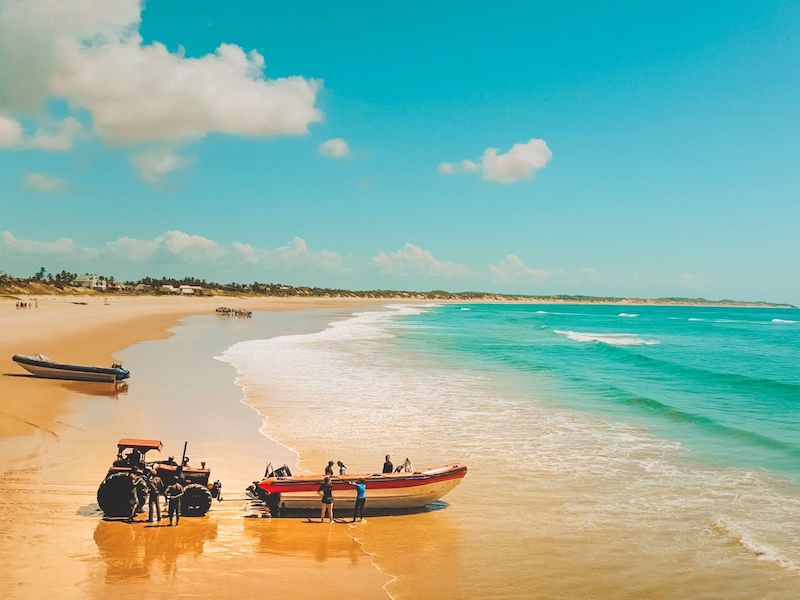 3,023-3,526 KES/Day ($30-40)
With its beautiful beaches, clear warm water and abundant sea life, Mozambique is ready to welcome its visitors. And it is indeed one of the cheapest in the continent. In Topo, you can enjoy doing nothing but chilling on a hammock. A beer costs under $2 (201 KES) and a plate of seafood range from $6 (604 KES) to $12 (1,208 KES). Do you want to hear about the best part? You can rent a private bungalow for $15 (1,510 KES) on the beach! Yes, spend at least a few weeks.
Isn't staying at a hostel, meeting like-minded people or interacting with the locals amazing? Especially when you discover new places, you're full of enthusiasm and have so many stories to share. Make your research well before the journey, keep your eyes and heart wide open, life will surprise you.
Money can't buy everything, especially the will to go wild and explore the globe! Don't forget to book your flight at earliest to get the cheapest deals.