As one of the most beautiful countries in the continent, and indeed the Planet, Kenya is literally bursting at the seams with touristic attractions. From low lying plains riddled with grasslands and a plethora of wildlife, to high hanging mountain ranges that will drive shivers down the spine, this gorgeous country simply does not know how to be subtle about her picturesque bounty.
Travelling through this vast land will give you a chance to see some of the most exotic animals unique to Africa and some of the most beautiful scenes unique to Kenya. But every weary traveler needs a place to hang their rucksack and put their feet up at night. And for that, Kenya is not short of options. This country is home to some of the most breath-taking lodges you will ever have the pleasure of visiting. Here are 15 of the most beautiful lodges in Kenya:
Solio Lodge, Laikipia
Solio Lodge offers you that gracious blend between luxury, privacy and simple living. For starters, the Lodge is located in one of the most peaceful regions of Central Kenya; the huge rooms leave nothing to chance. Attention is paid to every single detail, from the furnishing to the glass-walled showers and the insanely comfortable beds. The in-house chef will dazzle your palette as the surroundings toy with your vision.
Address: Laikipia, Kenya
Borana Lodge, Laikipia
Rustic stone and thatch cottages with a view of Mt.Kenya that can only be described as ecstatic. If you tire of looking into the heavens, then you can take in the Laikipia Plateau that is at your optical disposal from the very same lodges. Luxury, a view to die for, extravagance, privacy and space that is what Borana Lodge offers. Visit: Borana Lodge
Address:  Samangua Valley, Laikipia
Ol Donyo Wuas Lodge, Chyulu Hills
Perfectly perched on the hillside, Ol Donyo Wuas can be found at Chyulu Hills National Park. This vantage point gives her guests unparalleled views of Mt. Kilimanjaro. Six stand alone villas and ten expansive guest suites make this lodge one of the best accommodation facilities in the region. The amenities are nothing short of outstanding; flush toilets, indoor and outdoor showers, private swimming pools and rooftop star-beds ensure that you have all you need to enjoy your stay here. Visit: Ol Donyo Wuas
Address: Kiambu District, Kenya
Sosian Lodge, Laikipia Highlands
Built in the 40's, Sosian Lodge has recently been restored and is now a beautiful version of the ancient ranch house that stood in its place. With the capacity for 14 people, Sosian Lodge is a quaint little retreat located in the serenity of Laikipia highlands. Not only are the cottages private, but they are also luxuriously decorated. What makes Sosian stand out from the crowd is that they offer you a private game viewing experience far from the regular National Park restrictions.
Address: Laikipia, Kenya
Ol Tukai Lodge, Amboseli
Ol Tukai Lodge is massive. With 80 luxuriously designed chalet-style twin rooms, this facility offers her guests gorgeous views of Mt.Kilimanjaro and the surrounding wetlands. With individual terraces, private baths and even wheelchair accessibility, Ol Tukai Lodge is the perfect destination for anyone looking to have a peaceful stay in Amboseli. Visit: Ol Tukai Lodge
Address: Rift Valley, Kenya
Sunbird Lodge, Lake Elementaita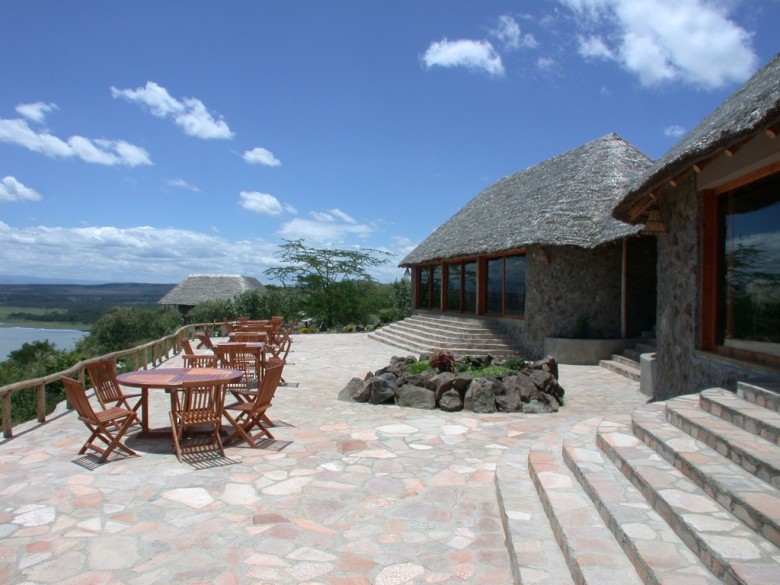 This beautiful lodge located on the shores of Lake Elementaita is small, exclusive and absolutely worth it. Being a Lake shore facility, Sunbird Lodge offers you spectacular views of Lake Elementaita from your very own private veranda. The cottages are spacious, luxuriously decorated, have private bathrooms, a safe and King size beds. If exclusivity is what you are after, you will find it here. Visit: Sunbird Lodge
Address: Nakuru, Kenya
Voi Wildlife Lodge, Voi
This is where you go if you want to see elephants. Voi Wildlife Lodge is nestled smack in the middle of 'Elephant country' (Tsavo East). It is the perfect lodge if you want to get a feel of the Kenyan Coastal weather and her legendary Bush life. All the rooms are luxuriously decorated in exotic African themes, all the balconies offer you a wonderful view into the expansive savannah and the service is absolutely world class. Visit: Voi Wildlife Lodge
Address: Tsavo, Kenya
Castle Forest Lodge, Kerugoya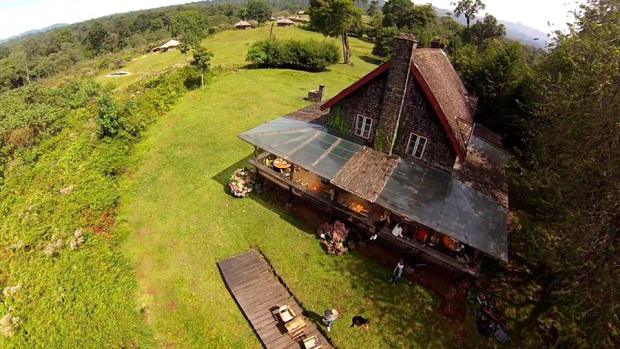 Castle Forest Lodge gives you an opportunity to experience Mt.Kenya as the locals do. Situated on the serene slopes to the South of this African giant, Castle Forest Lodge gives you two opposing views; one of the slopes steadily making their way down the mountain into the valleys and another of the mountain peak that reveals Kenya's roof to anyone keen enough. The cottages are beautifully decorated, have fireplaces for your warmth and romance and the grounds offer unlimited camping space for those who wish to sojourn with nature. Visit: Castle Forest Lodge
Address: Kirinyaga District, Kenya
Rusinga Island Lodge, Lake Victoria
This is privacy re-invented. There are very few lodges in Kenya quite like Rusinga Island Lodge. From exceptionally luxurious rooms, to impeccable service and views of Lake Victoria that you have to behold to believe, Rusinga Island Lodge simply gives you the best of Western Kenya. Visit: Rusinga Island Lodge
Address:  Nyanza, Kenya
Emakoko Lodge, Nairobi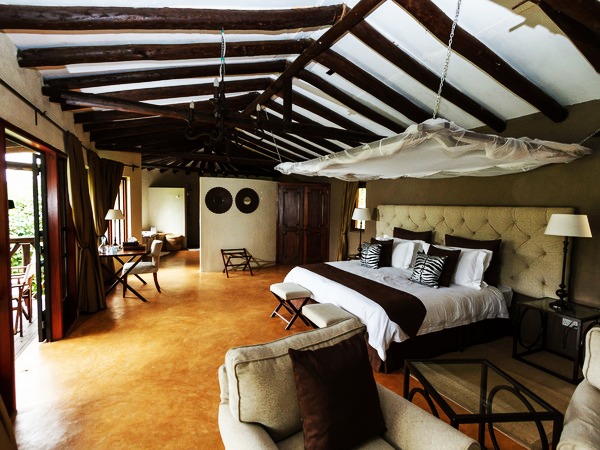 This is for those of us who want to live the city life behind, but don't want to travel too far from it. Emakoko is a luxury lodge by the Mbagathi River. It borders Nairobi National Park is built to artistic perfection. This family run lodge has some of the best amenities to be found in the Nairobian wild. ; from lavishly decorated rooms, wonderful terraces and amazing service. The best part is that you get to drive through the park to get to it. Visit: Emakoko Lodge
Address: Nairobi National Park,Kenya
Leopard Rock Lodge, Meru
You simply cannot beat Meru National Park when it comes to peaceful seclusion that offers you a chance to see white rhinos in the wild. This grand park has an assortment of beautiful camps and lodges. One of which is Leopard Rock Lodge. The lodge is unfenced, which means you actually can get to interact with the wildlife. The accommodation is nothing short of spectacular and the amenities are simply fit for Kings and Queens. Visit: Leopard Rock Lodge
Address: Meru National Park, Kenya
The Sleeping Warrior Lodge, Elementaita
Less than 30km from Nakuru town and surrounded by nothing but raw African jungle and beauty, The Sleeping Warrior is one of the premier lodges Kenya has to offer. Mostly because it accords her visitors one of the finest views in the country and because it offers two different options when it comes to accommodation. The lodge itself is set on a hill-top (the panoramic view here is simply unmatched). The second option is a tented camp that gives you a chance to sit back and enjoy the great outdoors while taking in the grand view. Visit: Sleeping Warrior Lodge
Address: Elmenteita, Kenya
Fishing Lodge Guest House, Southern Aberdare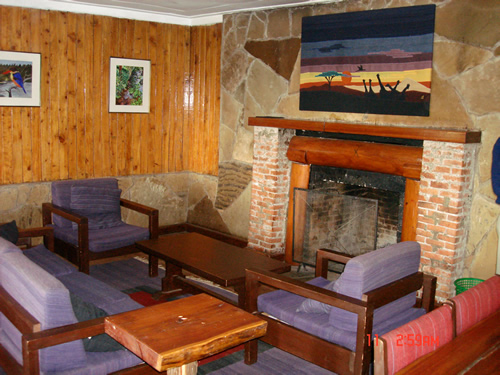 This is a lodge with a difference. It caters to a certain kind of traveler. The kind that wants their peace; the kind that wants to fish and the kind that wants to be comfortable while doing all this. Each cabin has a spacious sitting room, two en suite bathrooms, a dinning area and a kitchen. It is run by KWS and you can get your fishing license at the park gate. Come try your hand at catching trout while you gaze at the amazing waterfalls and enjoy the moorland scenery. Visit: Fishing Lodge
Address:  Central highlands west of Mount Kenya
Treetops Lodge, Nyeri
Treetops has actually had royalty stay within the facility; it is that good. Of course, the rooms are lavishly decorated, your privacy is guaranteed and it is located in one of the most serene places in Nyeri. Strategically built in front of a salt lick and a watering hole, Treetops is the perfect lodge to visit when you want an up close, uninterrupted view of elephants, Rhinos, buffaloes and a host of other majestic African game. Visit: Treetops Lodge
Address: Nyeri Main Rd, Nyeri, Kenya
Ashnil Aruba Lodge, Tsavo East

Only two hours from the sparkling Kenyan Coast, Ashnil Aruba Lodge is perfectly located in Tsavo East National Park. When people speak of luxury in the wild, they speak of Ashnil Aruba. With some of the best deluxe en suite rooms, 6 luxury tents and two rooms specifically built for the disabled, Ashnil Aruba has it all. With a beautiful swimming pool, a world class restaurant and a lounge bar, enjoying the African wild has never been so rewarding. Visit: Ashnil Aruba Lodge
Address: Voi, Kenya
Kenya is an undoubtedly beautiful country. Even more so when you view it from the comfort of a luxury lodge built with you in mind. Go ahead, travel this gorgeous land and sample some of the finest lodges available. Life is too short for you to live in discomfort.
Have you visited any of these lodges? Or have you visited any other lodge not listed here but worth mentioning? Share your luxury experiences with us in the comment section below.