Have You Ever Really Enjoyed Kenya?
Kenya offers a lot; shelter to some, peace to some even an adventure to most. Do you like adventures, history, animals and mother nature? Never-ending to-do lists about Kenya has been written over the years, but we have listed eleven of them that you probably haven't heard before.
There is a popular saying "Adventure may hurt you but monotony will kill you." Decide when you want to re-discover Kenya and also yourself, and just book a flight for your next adventure.
Now, let's start exploring:
1- Arabuko-Sokoke National Park
Photo Credit:

hotdestinationskenya
Review: by goodhartd on TripAdvisor

A jewel in Kenya's crown

The Arabuko-Sokoke Forest is the last large, protected fragment of East African Coastal forest, and home to four endangered mammals and six threatened birds.

Walking in the forest is a relaxing experience in serene surroundings. The songs of birds and buzzing of cicadas fill the air, and a mammal may cross the track.
Do you want to get a few new friends? This is the perfect place to meet different species! On the coast of Kenya, 110 kilometres north of Mombasa, the Arabuko-Sokoke Forest is a national forest reserve. The National Park Arabuko Sokoke is only a small part of the Forest Reserve of Arabuko Sokoke. 270 bird species, 261 butterfly species, 79 amphibian species, 52 mammalian species and 600 plant species exist on this place.
2- Chalbi Desert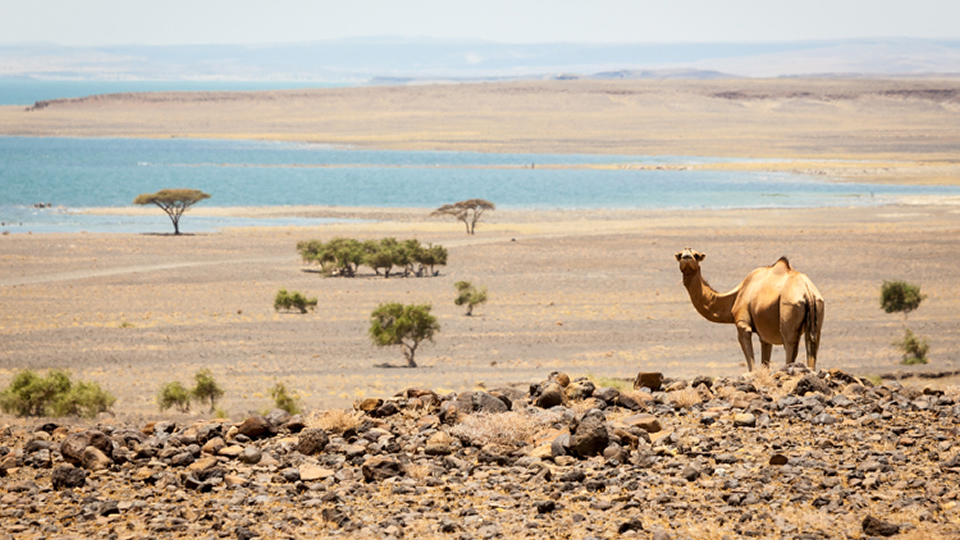 Photo Credit:

sawasawa
Review: by Alexmatimu on TripAdvisor

Real Adventure

Great place to visit. It is the only true desert in East Africa. Hot and windy, the desert is easily accessible from Marsabit. Important to carry enough drinking water and some snacks. Tough four wheel drive necessary with the right tyres.
Eastern of the far-off lakes of Turkana is the Chalbi Desert, an area of 100,000 square kilometres called "salty and bare" in the Gabra people's native language. Like many areas on the northern frontier, the desert once formed part of a large lake, evidenced by the basin that fills with shallow waters during the high rainy season. When you travel to the Chalbi Desert, prepare for a bustling landscape with rocky lava flows, split the earth, and a sandy mixture of white salt and earth.
3- Ruins of Gedi
Photo Credit:

thedailybeast
Review: by Michael H. On TripAdvisor

Amazing Ruins

Surprisingly, these wonderful ruins are not better known. Our guide took us around the large area in which the ruins are scattered., showing what must originally have been a great civilisation. If you are lucky, you may also see the golden-backed elephant shrew!
The Gedi ruins are one of the great mysteries of Kenya. It's set in an idyllic location on the Indian Ocean. The puzzle surrounding this abandoned town adds to its haunting beauty that captivates and scares locals and travellers alike to this day. The ruins of Gedi today bear witness to the lives and cultures of the Africans of the 13th century. It provides an insight into ancient African civilizations' economy, architecture, life patterns, social structure and other aspects. The Gedi Ruins are not just important for the cultural history but also a natural treasure house within their boundaries at least 50 indigenous plant species.
4- Saiwa Swamp National Park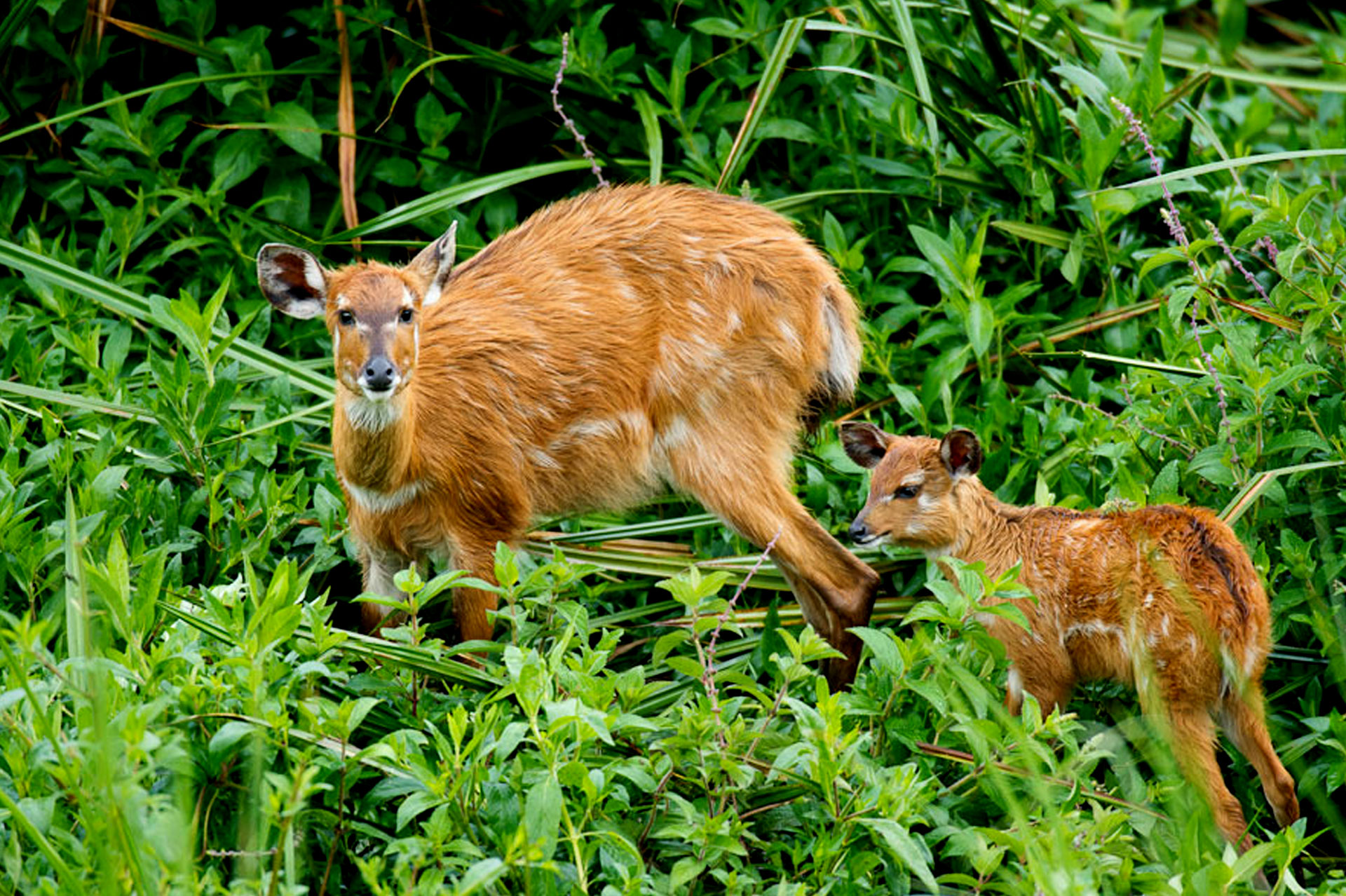 Photo Credit:

dianitravel
Review: by Africanman_840 on TripAdvisor

The only place in East Africa to see the Sitatunga

I was just here and was fortunate enough to see 3 sitatungas which had long been high on the list of dream animals which I had hoped to see. I also saw an incredible number of birds including a narina trogon which is the single most beautiful bird which I've ever seen. There were also plenty of sykes and blue monkeys.
Saiwa Swamp National Park is one of Kenya's smallest national parks. The park covers an area of 3 kilometres square, located on the Northern side of the Kitale town. It boasts various wildlife and over 370 species of birds and also home to endangered species of animals such as the De brazza monkey and Sitatunga antelope. Most of the park is taken up by the reed-choked Saiwa Swamp fed by the river with the same name. Enjoy the forest which is one of the real magical places in Kenya between the trees and wildlife.
5- Thimlich Ohinga Pre-Historic Site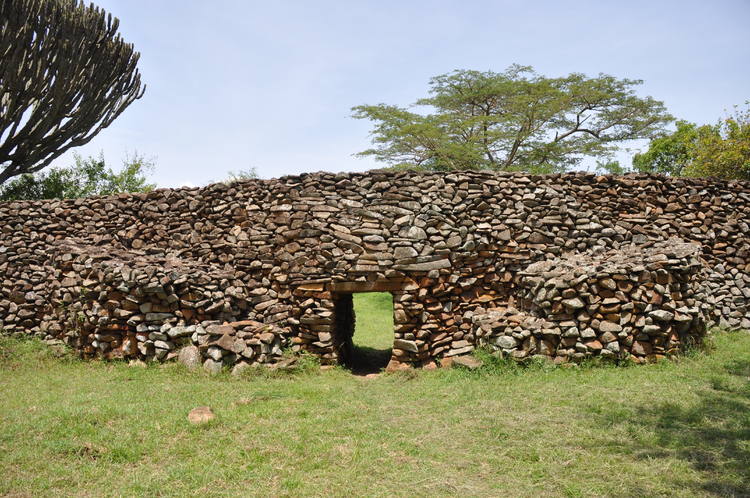 Photo Credit:

unesco.org
Review: by enochnyambori on TripAdvisor

Amazing Migori County

Thimlich Ohinga is an amazing historic site that is very UNIQUE in the entirety of historic events. Walls made of Stones without use of motor is an old technology to appreciate. A thing that has made the structure withstand all test of time, weather and wind for over 500 years. Its story is told by itself as one walks around it. It's really amazing.
Thimlich Ohinga is a complex of rock buildings in East Africa's Migori County of Western Kenya. The location is thought to be more than 550 years old. The area is occupied by the Luo people. Thimlich Ohinga is the largest of these traditional enclosures. It is an outstanding example of the traditions that characterize the first pastoral communities in the Victoria Lake basin that persisted from the 16th to the mid-20th century.
6- Nguuni Nature Sanctuary
Photo Credit:

vegantravel.com
Review: by shieldgladys on TripAdvisor

"Excellent

Breathtaking scenery that allows all kinds of family activities including camps and picnics. Feeding of the giraffes in the evenings is amazing!"
Nguuni Nature Sanctuary has situated on the Nguu Tatu hills 4 km from Lafarge Bamburi Cement, where many species live. Nguuni is home to giraffes, oryxes, waterbucks, bushes and many kinds of birds. In the grassland are dispersed large palm crowned by leopard orchids. On the sunset, giraffes make their way to a picnic area. After a refreshing walk, you can experience feeding the giraffes without gates or barriers – a great experience only in Nguuni. It offers a beautiful setting to enjoy the sunset, also offers holidays and weddings, camps and barbecues.
7- Kitemotion
Photo Credit:

Facebook
Review: by an anonymous on TripAdvisor

Best kite school in Diani

I could not think of a better place to start my kitesurfing experience! Perfect scenery, great instructors and turquoise water! Best brand new equipment. Amazing, patient IKO certified instructors. I would strongly recommend this school. You will no regret!
Are you adventurous? This is definitely one of the most magical places in Kenya for you! Located in Diani beach resort, the Kite motion school is probably the best one on the coast due to its wide beach, gears and instructors. Excellent skilled instructors and the owner are always ready to help you with their smiley face. Spend a perfect weekend at the Diani Beach learning Kite surf, maybe you'll be the star!
8- Old Town Mombasa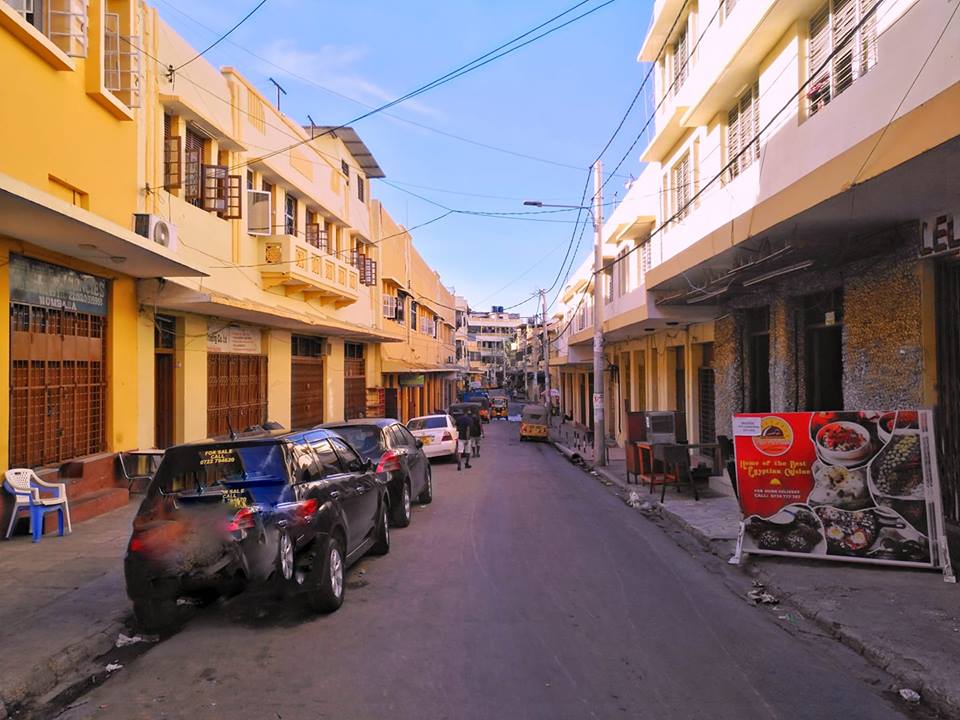 Photo Credit:

Facebook
Review: by Asma Zaher on TripAdvisor

Old Part of Mombasa

We had a guide with us from Fort Jesus and he took us through the old town, truly beautiful and it's a must. You get to see another soul of the city. Go with a guide so you won't get lost. People are friendly there as well, don't be scared.
Old Town is located in the southeastern part of Mombasa Island, the second largest town in Kenya. The Old Town is a mix of the locals, Arabs and Asians, British and covers 72 hectares. A coffee pot and cup, a gift to Mombasa built by Mr Burhan Ali Taher in 1988, is at the entrance to the historic centre. Remain of the original trolley path laid out in 1890 is adjacent to the coffee pot. Do not forget to visit the Jesus Fort, Mombasa Butterfly House and take a photo in front of the beautiful hand-carved doors. Walk through the town and discover the city on your own.
9- Lord Egerton Castle
Photo Credit:

Facebook
Review: by AdventuresAndTravel on TripAdvisor

Worth a visit

It doesn't take long to go around, but it is an interesting story! You definitely need a guide to fill you in. There's not much in the house, but it's cool to imagine the life that went on there so many years ago. Seeing llamas at the end was also amusing!
Would you like to hear a heartbroken love story from the 1950's? Lord Egerton built a castle 14 kilometres from the city of Nakuru, for his to-be-wed fiancée. According to the sayings; the Lady came from Great Britain to see this expansive castle and then left after 2 hours. Since this incident, Lord Egerton developed a loathing for all women which caused to not allow woman inside till the 2000s. The castle's splendid architecture rises imposingly from the landscape with swelling hills and rolling shrubland in the background. You can have a paid tour to see how the rich people of the time used to live!
10- Coral Gardens of Wasini Island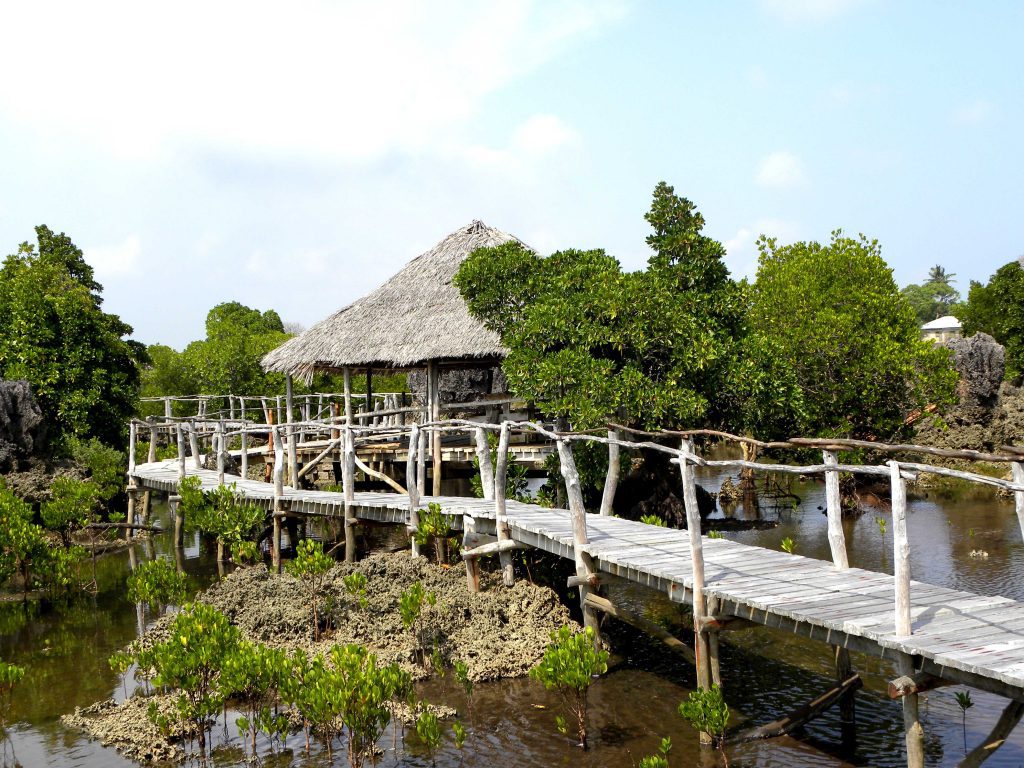 Photo Credit:

wasinidianisafaris
Review: By 587sylviec, on TripAdvisor

It's very curious and beautiful to see, a real garden of dead coral, we walk on bridges wooden (attention to the missing boards…) it's pretty special! to see in any case if you go on the island.
In Wasini Island, about 100 km south of Mombasa, you will find Wasini Coral Gardens. The garden, with a beautiful landscape and stunning views, is surrounded by mangrove forests. It offers various activities that give you a unique experience like boat touring, watching dolphins, snorkelling and diving. Mangrove forest makes every photo heavenly.
11- Kit Mikayi
Photo Credit:

facebook
Review: by Alexmatimu on TripAdvisor

Historical

Impressive rock formation with lots of historical significance. Knowledgeable guides though look unmotivated. Good storytelling by the 'elder'.
Kit Mikayi attracts visitors from all over the world who seek divine intervention and sacrifice. The legend behind Kit Mikayi which is called "the stone of the first wife" in Luo dialect, is very appealing. Kit Mikayi is a great place to hear some stories and climb (of course with a guide and appropriate gears). Let's see those adventurous!
Aren't you one of those, who always would love to discover something new at every step you take? If yes, you should visit all these 11 places. Feeding giraffes, seeing a Sitatunga antelope, hearing African history and seeing some mysterious places is just a few of these experiences.