Travel and Technology Experts Discussed the Future of Online Travel at Villa Rosa Kempinski, Nairobi
Nairobi, Kenya, November 12, 2014: A group of travel and technology experts recently gathered for a 'si-seminar'*, themed "The Future of Travel is Online" at the Villa Rosa Kempinski Hotel in Nairobi. Playing the host was Bryan Kariuki, the Country Manager of Travelstart Kenya. The event took place on Friday, 7th November, 2014 and was organized by authorities within the travel and technology industry; Travelstart Kenya, Amadeus and 3G Direct Pay.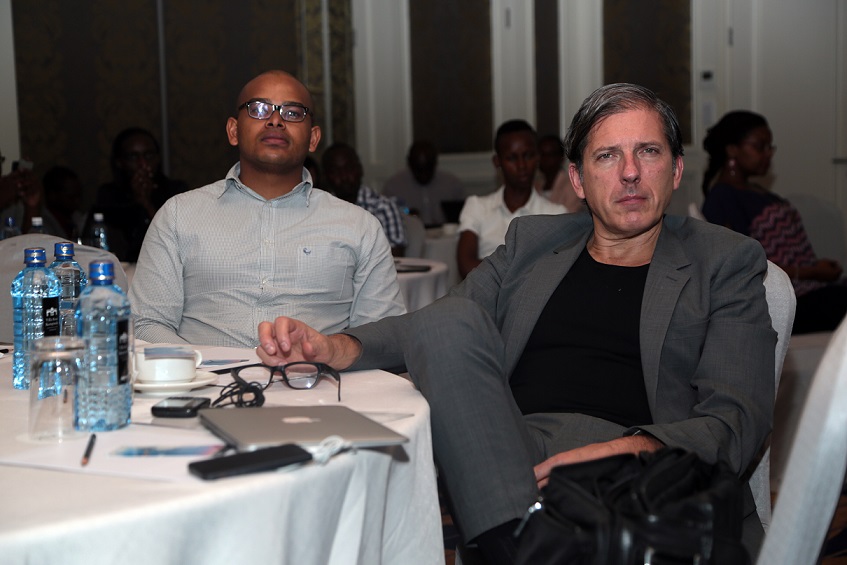 The event aimed to discuss the future of online travel, the new methodologies, technologies and marketing strategies of travel; to understand its challenges and opportunities across the online travel industry in Kenya and Africa as a whole.
Discussion at the si-seminar centered around key topics which include:
Online Payments Platforms: Is it easy, safe and fashionable to pay for online purchases?
Online Marketing: How to acquire and convert customers through online channels
E-commerce: The art and science of selling (anything!) online
Airlines: How airlines are taking advantage of this channel
An interactive activity to demonstrate online customer acquisition and conversion
Keynote speakers were Stephan Ekbergh, the founder and CEO of Travelstart; Eran Feinstein, the founder of 3G Direct Pay Limited; Juan Torres, the GM for Amadeus East Africa; Mbwana Alliy, the founder and managing partner at Savannah Fund; and Anna Othoro, Nairobi City County Executive Committee Member in charge of Government Trade, Industrialisation, Cooperative Development, Tourism and Wildlife.
The Si-seminar brought over 100 attendees and delegates to Nairobi from all over Africa and they were treated to a wealth of knowledge and networking opportunities; innovation and inspiration. Participating in the discussions were representatives from Amadeus, Travelstart, 3G Direct Pay, Bean Interactive, Google, Emirates, OLX, BitPesa, VISA, Cellulant, BidorBuy, Jovago, Travelshoppe, South African Airways, Kenyan Airways and some traditional participants such as travel agencies, government entities and hotels.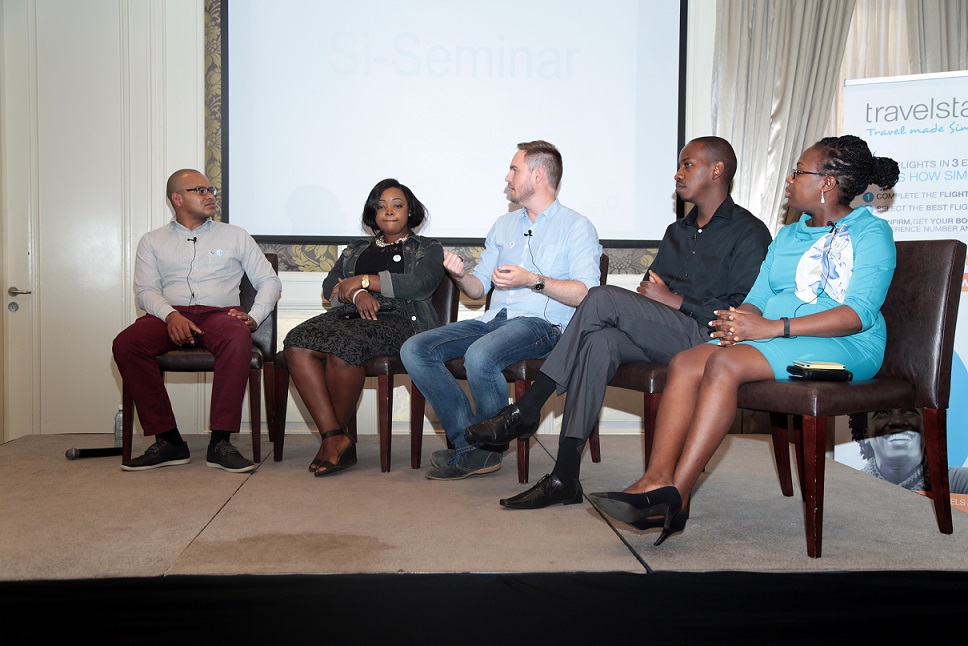 Stephan Ekbergh shared his expertise in the travel business and how he started the leading online travel agency in Africa 15 years ago. He also shared some Travelstart's success tips and urged all travel agents and business owners to go an extra mile - with innovation and not be afraid to do things different. He further explained that people are more inclined to do things themselves than to relinquish control by assigning it to other people and this forms the basis for Travelstart's business model. It allows people to book their flights themselves, booking for leisure, which is a spontaneous process for every traveller.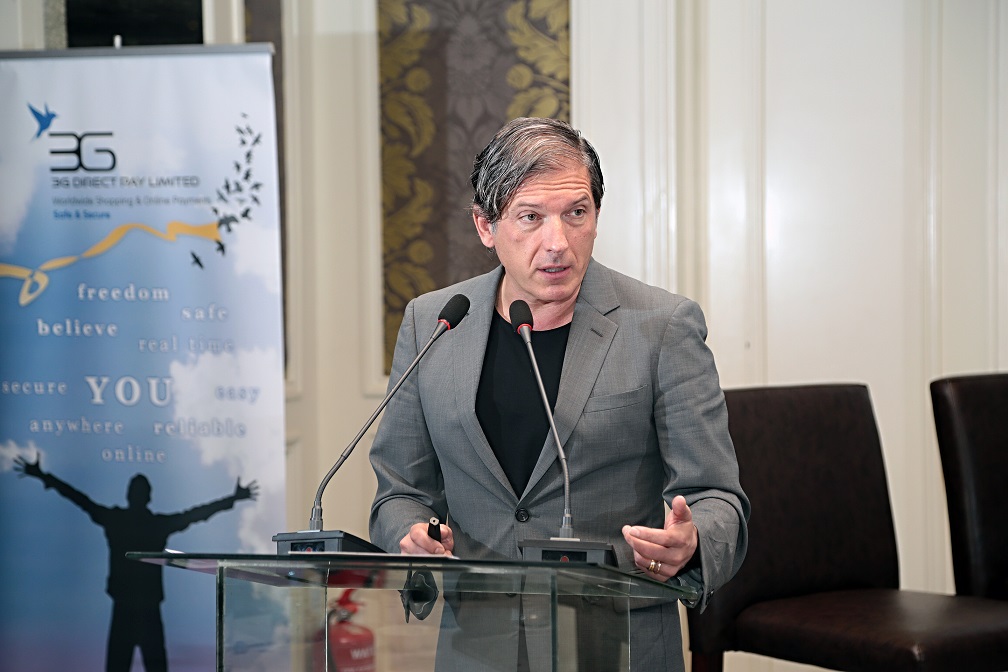 Top ten eight Insights from the si-seminar:
There is a shortage of Digital Marketing expertise and strategy in the East Africa Community. Every business must have its own online marketing strategy.
Mobile adoption is growing in Kenya as travellers are turning to their tablets and smartphones for information and to help improve their travel experience.
Kenya accounts for 60% of all Mobile payments transactions in Africa. 1 out of 4 transactions happen on mobile, Kenyans should not ignore the web.
The main challenges facing online payment system in Kenya are fraud, lack of trust and lack of cross platform support.
In social media marketing, Kenyans should know that the number of likes does not translate to the conversion.
Content Marketing is very important in online marketing because it provides detailed information on travel, destinations and hotels; and research is the first step to travel purchase.
To shape the future of online travel, we need to change consumer behaviour, embrace new technologies to enhance shopping experience and embark on ambitious growth strategies.
The online success of Low Cost Carriers such as Jambojet does not lie in their specialities within making use of the online channel to acquire and convert customers. Rather it lies in their strategic decision to target a different sort of customer for whom the online channel is more suitable.
As interesting and enlightening as the discussions was the delicious food at Eighty-Eight Restaurant and the excellent hospitality of Villa Rosa Kempinski Hotel.
The Country Manager for Travelstart Kenya, Bryan Kariuki said; "We are delighted that the event is a success. The Future of Travel is Online si-seminar is a platform for industry thought-leaders and participants to engage in conversations which will hopefully indeed shape the future of travel"
At the closing session of "The Future of Online Travel", Bryan Kariuki thanked everyone for participating and announced that the event will likely be held in 2015.
*The term 'si-seminar' was coined on the day to describe the interactive format of the seminar in which participants were responsible for the value derived from their attendance and were encouraged to engage one another to ensure they found the experience insightful.
###
About Travelstart
Travelstart is the largest and fastest growing online travel agency in Africa, providing independent flight comparisons between low fares airlines as well as all major international airlines. Travelstart's mission is to make air travel easier for the customer in the aspects of searching, comparing and booking flights. In addition customers can compare prices and book hotels, car rental and holiday packages. Travelstart is available in South Africa, Namibia, Tanzania, Kenya, Turkey, Egypt, Nigeria, UAE, Qatar and Bahrain.
Contact
Bryan Kariuki | Travelstart Kenya Country Manager
Email: bryank@travelstart.com
Facebook: facebook.com/TravelstartKenya
Twitter: twitter.com/TravelstartKE