Lamu Island offers you exotic experiences as you explore the architecture that has remained unchanged for many centuries, with a rich heritage that makes you feel like you have escaped into another world away from civilization. Located in the North-Eastern Coast of Kenya, the Lamu archipelago is one island among a group of islands that many believe has been settled since the fourth century, although the first history of the island began in 1402. Lamu is a favourite travel destination for Kenyan travellers, with its endless beaches, tiny villages nestled in among coconut and mango plantations and lateen sailed dhows that ply the waters.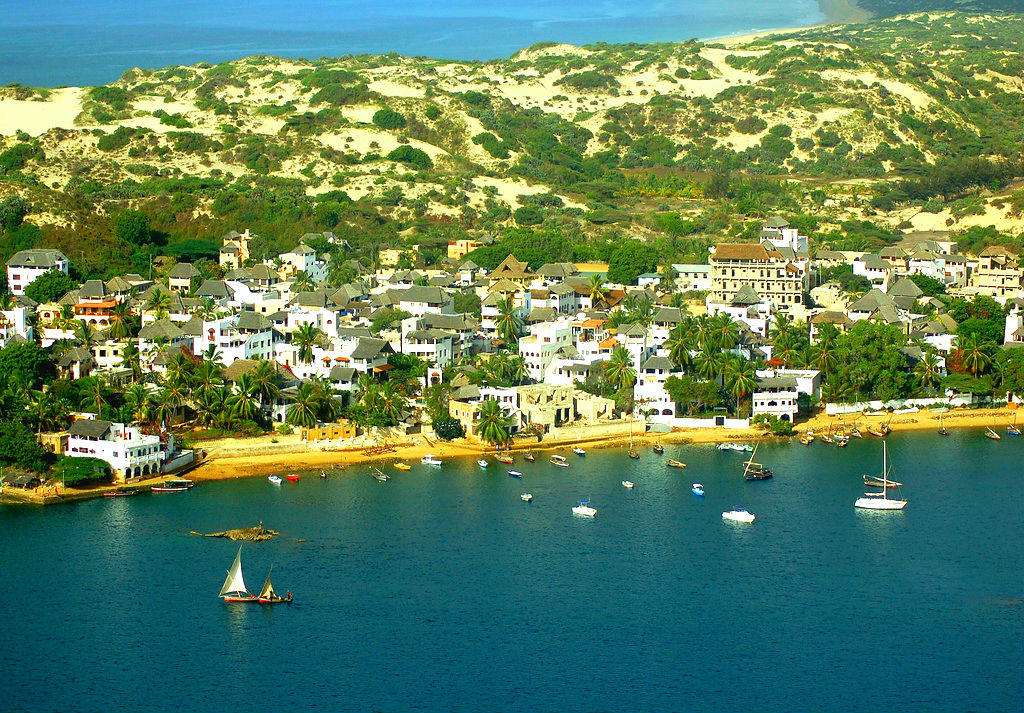 Manda Airstrip Airport LAU
MAnda Airstrip Airport LAU is also known as Lamu Airport is a small civilian airport located on Manda Island, Lamu District in Kenya. Lamu island is serviced by Manda Airstrip Airport.
Major Attractions
Lamu is an idyllic island that has a lot to offer when it comes to adventure and relaxation. The people of Lamu are great believers in traditions, and have annual festivals like the annual Lamu Cultural Festival where you get to experience the Swahili heritage in Lamu; from traditional dances, donkey and dhow races to the festival culminating with a Swahili Bridal ceremony and musical performances. The Maulidi Festival is an annual Islamic festival that celebrates the birth of the prophet with a week long holiday full of beehive of activities from music, dance, traditional sword fights and Swahili feasts. A visit to Old Town is a must as you discover the deep-rooted history of Lamu. The Sultan's Fort built by the Omani's in 1808 is home to a museum and its forecourt is home to Lamu's largest open market.
Hotel & Accommodation
Getting accommodation in the island is not hard, but it's always best to book in advance. You can book Lamu hotels online with Travelstart. The Manda Bay and Red Pepper House, a few of the exotic beach hotels with designed cottages with rooms that are so tastefully done, offering you a feeling of calmness and relaxation. Sabrina's Whitehouse located in Shela is an amazing guest house located near the seafront and has a rooftop veranda with a scenic sea view. Travelstart can help you with cheap Lamu hotels.
Dining
The seafood in Lamu is fresh and always ever so delicious, and you can always take a boat ride and have the crew make a BBQ on the beach with fresh fish. With various restaurants to choose from, Moonrise Bar and Restaurant, with its terrace ocean view is ideal for a nice romantic night out. Baitil Aman is also a lovely Swahili traditional restaurant located in Shela.
Best Time to Visit
With lovely weather all year round, the best time to visit is during the annual festivals as you get to experience the lovely culture that Lamu has to offer. Lamu is a favourite travel destination that speaks to the heart and soul, that will leave you yearning for more.
Flights to Lamu LAU
You can get cheap flights to Lamu by booking your flight booking online with Travelstart. Search and book cheap flights to Manda Airstrip Airport LAU from Nairobi-Wilson WIL or Nairobi- Jomo Kenyatta NBO, Kenya; you will find a selection of airlines that fly daily to Lamu from Nairobi.
---
Share the news