Christmas is a time of joy, cheer and making memories that will last throughout the year. It's celebrated twice in Africa– either on 25th December or on 7th January. Many people travel from big cities to the villages to see their families, some travel abroad to meet their loved ones, some use this magical time to explore the world.
Why not celebrate Christmas in Africa for an unforgettable experience? Christmas is the best opportunity to visit Africa to experience its diversity. Every corner of the continent becomes more lively, colourful and festive with the coming of the best time of the year.
Here are some of the ways African continent celebrates Christmas, embracing all religions and customs:
1) Kenya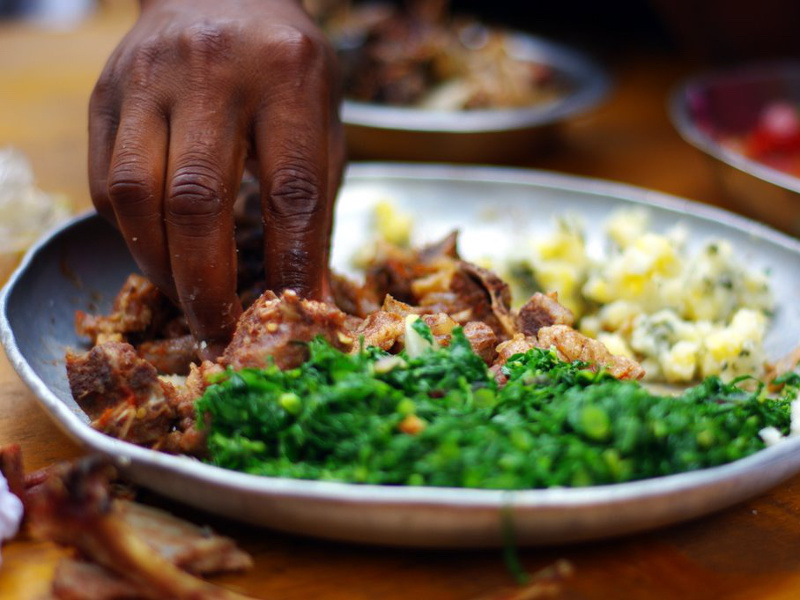 Heri ya Krismasi
Kenyans start painting the town red by decorating the streets and houses with colourful balloons, flowers, and paper decorations. Some organizations provide special Christmas dinners in some areas and orphanages. It's customary to attend church on Christmas morning and everyone get dressed for the occasion. If you are in Nairobi during this magical season, you can visit The Village Market which is one of East Africa's largest shopping, recreation and entertainment centres. There're many outlets, a trendy food market with a diverse mix of eateries and retail stalls, unique African artefacts on display by local traders and artists, a bowling alley, an ocean-themed playground for children.
If you want to have a little communion with nature and spend some relaxing time with your family and friends, you can go to a picnic at Uhuru Park. Doesn't it sound like a great way of spending Boxing Day?
You can't skip the traditional Christmas dinner: nyama choma and chapati. You can crown this delicious dinner with Maandazi and a cup of tea.
Don't miss the concert by Nairobi Music Society on Dec 7th, at 7 pm, at All Saints Cathedral!
2) Egypt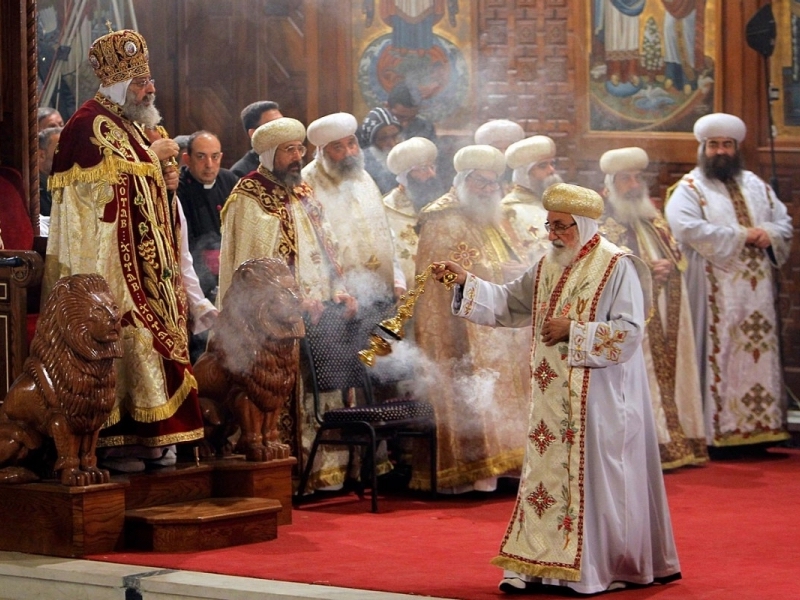 Eid Milad Majid
In Egypt, it's customary to go to church to have the special bread called "Qurban". After this ceremony, they have a festive meal which is called "fatta", a soup consisting of bread, rice, lamb meat and garlic. Cathedral of Saint Mark is filled for the Christmas Eve Mass. It is a must-experience if you are in Egypt as everyone sings together. Special choirs present concerts of Christmas carols and worldwide music is mixed with special Coptic music.
You can also try some Kahk, special Christmas biscuits which is a must-eat festive delicacy.
3) Ethiopia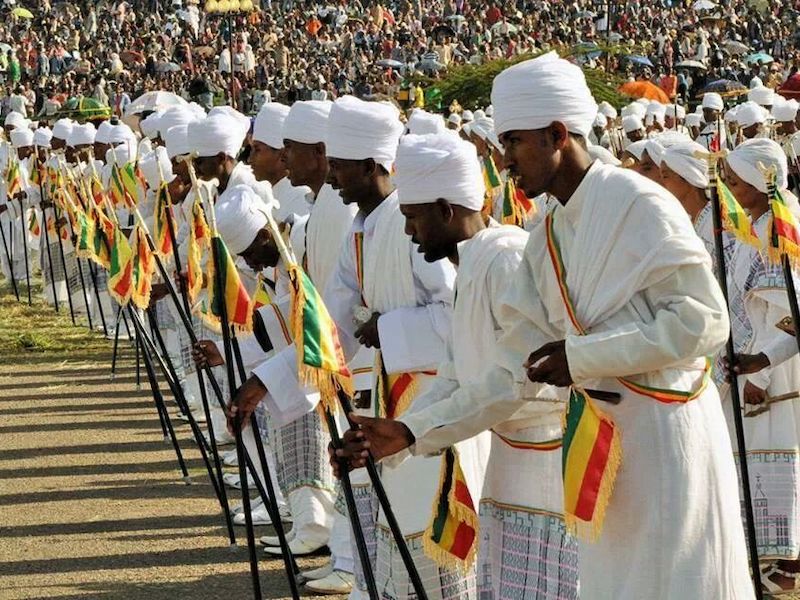 Melikam Gena
The Christmas celebration in Ethiopia is called Ganna. For Ganna, people get dressed in white. They wear Netela, their traditional garment. Twelve days after Ganna, Timkat starts. It is a major festival for a peeks into Ethiopia's spiritual side. The biggest celebrations take place in the historic city of Gonder. You simply have to witness this spectacular occasion once in your lifetime.
You can also play ganna with locals which are a game similar to hockey.
Wot (made of meat and vegetables) and injera (flatbread) are must-try foods when in Ethiopia during Christmas.
4) Uganda
Webale Krismasi
Christmas celebrated in Uganda is an annual family reunion and a feast day. People wear colourful clothes and matching turbans on Christmas morning. After morning celebrations, Ugandans get involved in lunch preparation. You can find matooke (steamed banana), yams, sweet potatoes, kalo (pounded millet), pumpkin, rice, posho (maize meal), peanut sauce, sauteed greens, beef, goat and chicken on a Christmas table. All Ugandan foods are steamed inside banana leaves over a wood fire for hours. You have to try it as it's tasty beyond imagination.
Why not visit the Ugandan villages and experience the real Ugandan village life for Christmas? If you already have friends, you can visit their homes and drink local brews. Or you can always arrange a community visit such as the Entanda Cultural Village in Mityana.
5) South Africa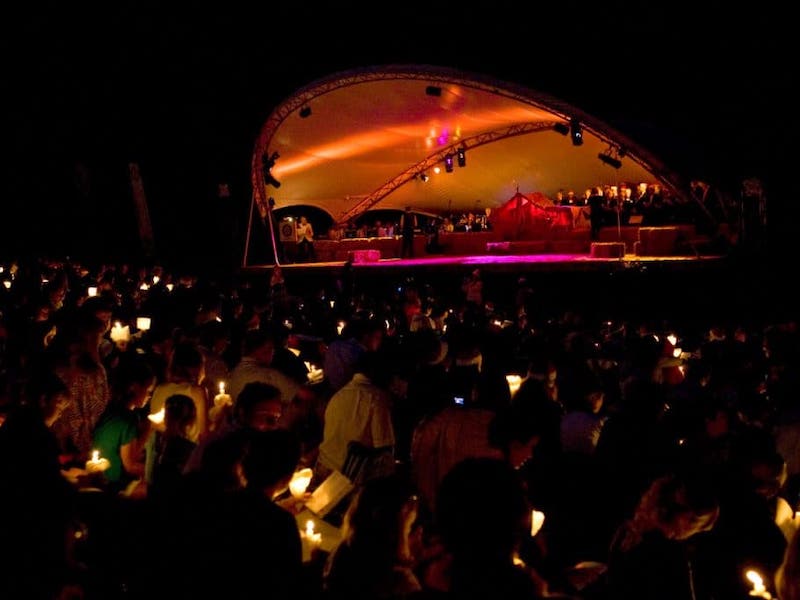 Jabulela Ukhisimusi (Zulu),
Ikrismesi Emnandi (Xhosa)
South Africa is a country with a great affinity for outdoor activities. You can take advantage of this and go camping or visit Kruger National Park like thousands of locals and visitors. You can attend "Carols by Candlelight", special screen and floor shows in Johannesburg, Cape Town and Durban.
Traditional Christmas meals which include mince pies, yellow rice, turkey, suckling pig. For the dessert, you can try Lekker Pudding.
6) Ghana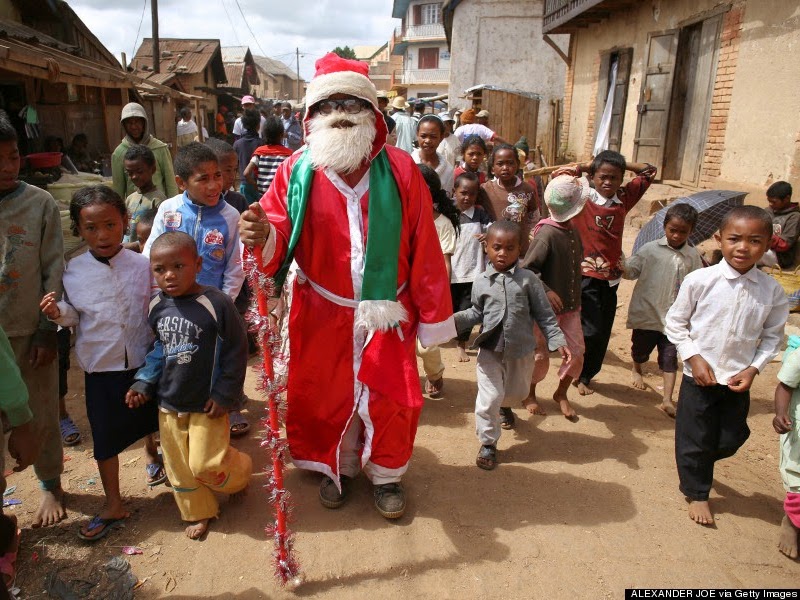 Afishapa
Do you smell the cocoa? The festivities coincide with the cocoa harvest that adds to the country's festive atmosphere. Christmas at Africa, especially in Ghana smells like cocoa!
On Christmas Eve night, you can join the outdoor parade, led by musicians or watch a Nativity Play performed by children. You can try the traditional meal of stew or okra soup, yam paste called fufu, and porridge. There'll be so much food around that you better be careful of not turning into an "obolo". It's a term to describe a person who gains weight in a short time.
To have a meaningful Christmas break, you can sign up for a volunteering program. This way you can immerse yourself into a new culture and also take part in all of the local festivities.
7) Namibia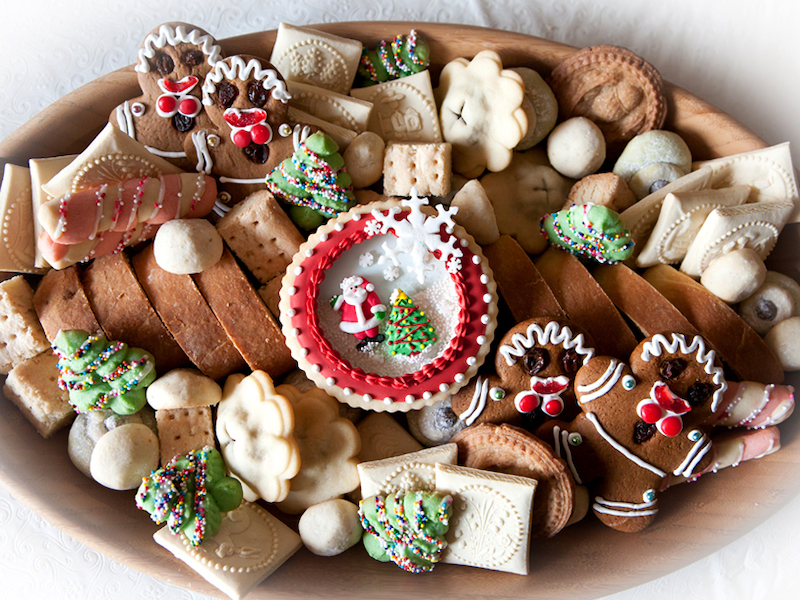 Geseënde Kersfees
Do you see brightly lit Christmas decorations like candles and snowmen and hear carols echoing in all shopping centres? The Oshiwambo believe Christmas is about sharing. You can go from house to house and drink traditionally made drinks. Big celebratory barbeques are held and everyone is invited.
Also, you will get the chance to eat a lot of German-style Christmas cookies such as Lebkuchen – traditional German gingerbread, Bethmännchen – traditional marzipan cookie, and Dominosteine – Gingerbread with marzipan & chocolate.
8) Nigeria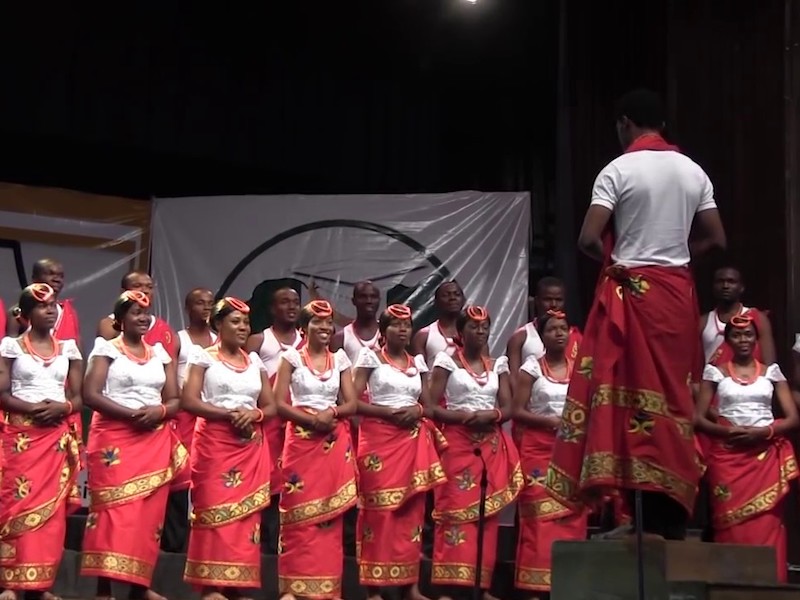 Barka dà Kirsìmatì
In Nigeria, many families throw Christmas parties that last all night long on Christmas Eve. They decorate the streets and homes with palm leaves which symbolize peace.
You can taste the traditional Christmas meal including beef, goat, sheep, chicken, fried rice, vegetable salad and pounded yam.
What about making your Christmas more memorable? You can join the Calabar carnival & Festival also known as "Africa Biggest Street Party" to explore the African culture at its very best.
After reading all these, you must be convinced that Africa promises a magical Christmas. Make your reservations beforehand so that you can get the best deals on flights or on other bookings. Merry Christmas!