"Be fearless in the pursuit of what sets your soul on fire." said famous screenwriter Jennifer Lee. In this article, we will talk about a reality which sets all of us' soul on fire: Chocolate!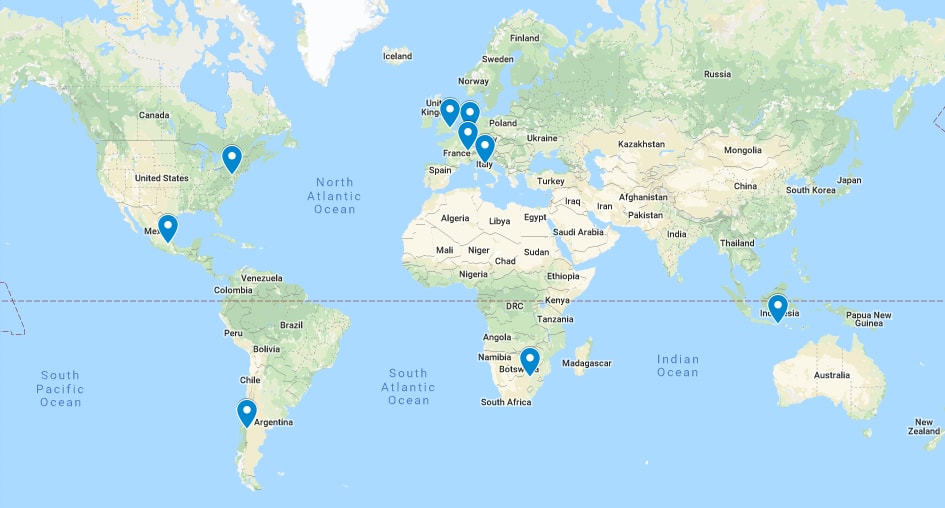 We all deserve to add some sweetness to our journeys. Let's explore together the best destinations for chocolate lovers. We guarantee you that you will want to add one these destinations to your next vacation. Do not postpone your dreams, they are just one plane ticket away!
1- Chocolate Spa at Hotel Hershey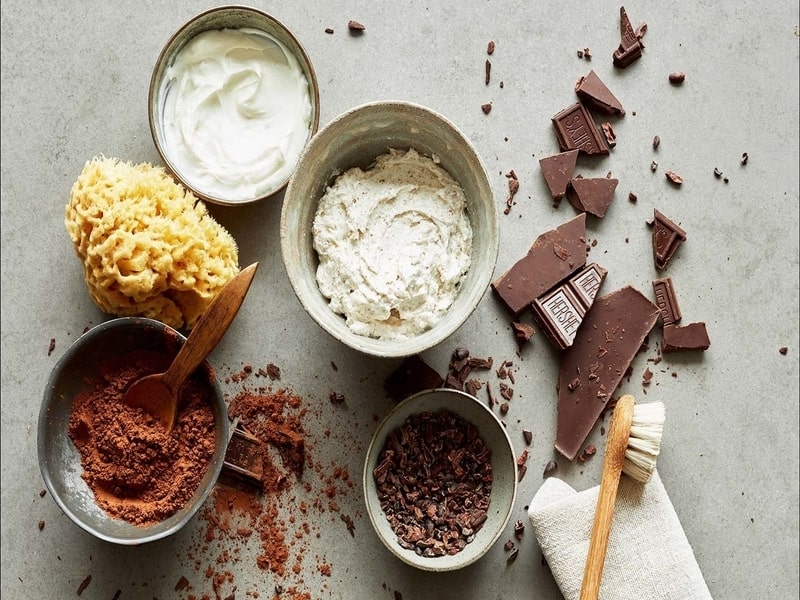 Photo Credit: Chocolatespa.com
City: Pennsylvania, USA
Address: 100 Hotel Rd, Hershey, PA
Visa Required
Review: "This spa lives up to all of its excellent reviews. This was one of the best spa experiences I've ever had. All of the showers have cocoa mandarin products which smell amazing. I can't wait to come back to Hershey to use that spa again!" – LeslieLynnAllen, TripAdvisor
Why limit your desire for chocolate only to eat it? Hotel Hershey offers you a dream spa experience with chocolate products. You can reward yourself with a chocolate spa massage from the hands of a massage expert. It already sounds quite luxurious and expensive but it will totally worth it.
2- Schokoladenmuseum
Photo credit: radregionrheinland.de
City: Cologne, Germany
Address: Am Schokoladenmuseum 1A, 50678 Cologne
Visa Required
"A fascinating history and education to chocolate and the production process." -Paul M, TripAdvisor
What would you call a museum, a place full of some unknown ancient stone materials or important art pieces? It is not necessarily to be that way. This museum located in Cologne is totally dedicated to chocolate. It is a great opportunity to learn more about the history of cacao beans and how their way of processing has been improved. With the chocolate factory on the side, you can also watch the production process. If you are planning a visit to Europe, give a chance to Cologne to visit this museum!
3- Perugina Tour and Chocolate School: Casa del Cioccolato Perugina
Photo Credit: italyxp.com
City: Perugia, Italy
Address: Viale San Sisto 207/C, 06132, Perugia, Italy
Visa Required
"This was our FIFTH visit- we never miss visiting this museum/factory and taking the tour when in Umbria. The museum ("Casa del Cioccolato") is always informative, clear, and very interesting-their recently added "Cinema" is a bonus that, along with clips on the company's history and more, goes into more depth on chocolate-making." -gruyeresuisse, TripAdvisor
Perugina Factory which produces Baci chocolates offers various chocolate making classes. You can take a class for a full or half day, you can participate with your child or not. Including yourself to this joyful production sounds exciting! You can also visit the company and learn more about chocolate making from its experts and complete your journey by buying tastiest chocolates from their shop.
4- The Mayfair Chocolate Tour for Chocolate Addicts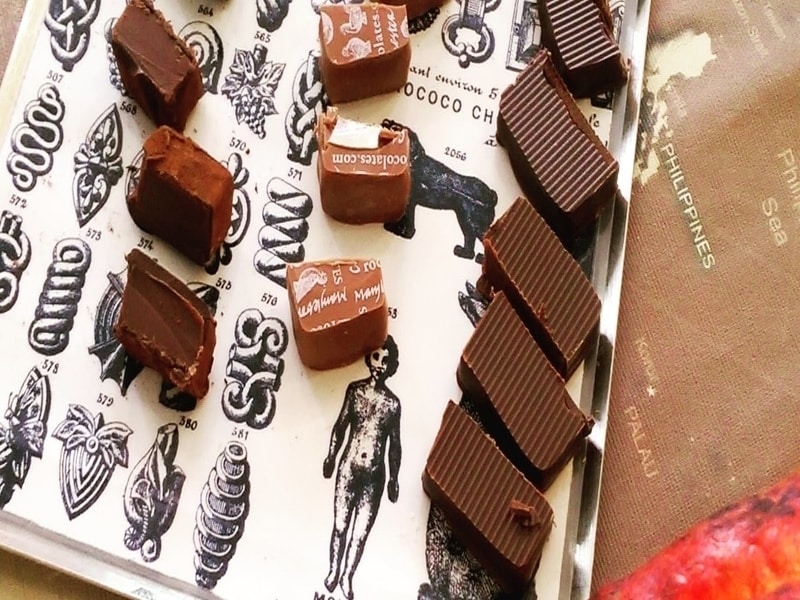 Photo Credit: experiencedays.co.uk
City: London, England
Address: Mayfair, London, England
Visa Required
"Even if I was sceptical beforehand, I strongly believe this's a well spent half-day tour. " – myshoesabroad.com
When it comes to chocolate, London wouldn't be our first choice, right? Well, considering the Royal Family, your mind may change. It is inevitable for London to have luxurious chocolates in the best quality to offer the Royal Family. What about having a half day tour, tasting all those chocolate producers in the most elegant district of London, Mayfair? It won't be the cheapest experience you have ever had for sure but it will totally worth it.
5- Museo Mucho Chocolate
Photo Credit: chocolatour.net
City: Mexico City, Mexico
Address: Calle Milan, Corner with Roma 45, Mexico City 06600, Mexico
Visa Required
"Excellent museum! We love the chocolate workshop! Fantastic place and staff, recommendable!" -ElisaPonce, TripAdvisor
The first place where cacao is domesticated is Mesoamerica; it is known that Mayans used it to feed their body and spirit and yet, Aztecs used cacao leaves as a trade currency. In this museum which is located in chocolate's hometown, you will learn more about the history of chocolate in a historical building. If you want to benefit more from this museum, you can take the guided tour. Otherwise, you can visit it yourself, enjoy the smell of cacao leaves and get some special treats from the museum's shop.
6- "Avenue of Chocolate Dreams" – Mitre Avenue
Photo Credit: authenticfoodquest.com
City: Bariloche, Argentina
Address: Calle Mitre, 8400 Bariloche, Río Negro, Argentina
Visa required
"We started our food quest with the goal of eating as much Argentina chocolate as possible. But once we saw the sheer number of stores and options available, we knew we had to narrow down quickly to avoid the possibility of getting a "chocolate overdose."   -Claire, authenticfoodquest.com
Bariloche is known for being home of chocolate in Argentina. It is also promoted by being "Little Switzerland" with its weather, architecture and best quality chocolates. Especially Mitre Avenue is called "Avenue of Chocolate Dreams" for having a huge amount of chocolate stores. Once you step to the street, the smell of chocolate starts to trigger you.  Most of the stores offer you free samples to try their chocolate; who can say no to this offer even if you are full? Do not forget to try hot chocolate to make yourself warm in Bariloche's cool weather!
7- Festichoc, Chocolat Festival
Photo credit: rohr.ch
City: Versoix, Switzerland
Address: Route de Saint-Loup 12, 1290 Versoix, Switzerland
2020 dates are not announced
Visa Required
"Every chocoholic must experience Festichoc, a festival for every chocolate lover or entrepreneur out there!" -Mindy H., Yelp
While speaking of chocolate destinations, it is a must, to mention Switzerland. We have a fantastic event recommendation for you, a chocolate festival in the world's famous chocolate capital! Usually taking place in the first week of April, this festival offers you more than chocolate tastings and huge chocolate fountains; you can join the workshops and you can meet with great chefs. This event is also family-friendly; they have animations for kids of all ages. You can enjoy your chocolate tour while your child is having fun with the Chocolate Bunny and riding the Chocotrain. If you want to do something different than visiting chocolate factories in Switzerland, you should definitely manage your travel dates regarding this festival.
8- LINDT Chocolate Studio
Photo credit: chocolatestudio.co.za
City: Johannesburg, South Africa
Address: Design Quarter Shopping Center, William Nicol Dr, Fourways, Johannesburg, 2191, South Africa
Visa Required
"The facilities are clean, the team is very professional and most importantly the quality of the chocolate is brilliant." -HungryRover, TripAdvisor
Lindt chocolates' fame is worldwide, and this factory in Johanessburg offers you to appreciate your guilty –but tasty pleasure at the highest level. You can learn how to make perfect truffles, cupcakes and macarons in these classes with the guidance of master chefs. Classes for kids are also available, you can give the sweetest present to your child. Booking in advance through their web site is recommended, it is not surprising that their schedule is quite busy!
9- Cau Factory & Farm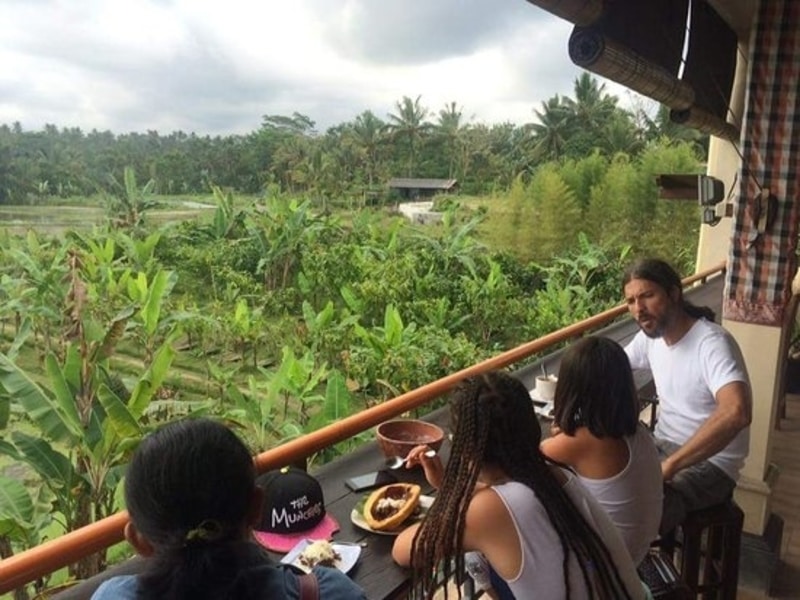 Photo credit: tripadvisor.com
City: Tabanan, Indonesia
Address: Marga – Apuan St | Dusun Cau Desa Tua Marga, Tabanan 82181, Indonesia
Visa-Free
"The location was beautiful. All the staff were knowledgeable, welcoming and very friendly." Frankie R, TripAdvisor
If you are reading this, you must be a real chocolate lover. Why don't you add some more adventure to this desire? The chocolate that you eat is mostly processed and in an edible form, right? Have you ever wondered the process of cacao before transformed into chocolate? Cau Chocolate Factory, which produces artisan chocolates in Indonesia, opens the doors of their farm to chocolate addicts. You can observe the whole process of chocolate making, starting from planting to packaging in its natural environment.
Have you ever been to one of those destinations? Tell us more about your experience and other recommendations in the comments section below: