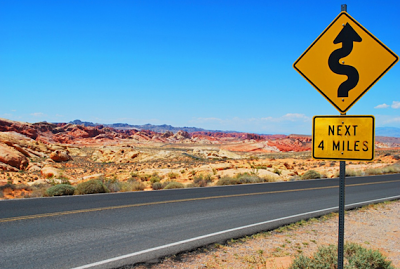 Travel can be the most enriching and delightful gift one can give themselves. However, whether you're a seasoned traveller or a first time about to embark on a solo adventure, one should always take care when advising on the safety of a country. Anything, and everything could happen anywhere, and to anyone. Listed below are a number of tips for protecting yourself, and your belongings when abroad:
Protect your passport.
Keep track of the safety situation of the country you are visiting from mass media and online.
Don't take risks you would not take in your home country.
Connect with your family and friends regularly.
Don't go to places owned by people you don't know.
Be respectful of the laws when abroad.
Follow the traffic rules if you drive.
Don't over-stay, follow your visa.
If you don't have a working visa, refrain from working illegally.
Respect the traditions of the visiting country.
Follow the health warnings of the countries you are visiting.
Don't carry anybody else's bags at any stage.
Don't forget to check the warnings from your ministry of foreign affairs website before you travel abroad.
You can also check the risk alerts from US Travel State web site.
For domestic travels, you can check the Kenya travel risk map.
We searched the most asked travel safety questions on popular search engines, for countries people are uncertain about traveling to due to safety issues. Each country listed below comes with its own set of warnings attached to it, but we feel that along with words of warning, some positives need to be mentioned.
TURKEY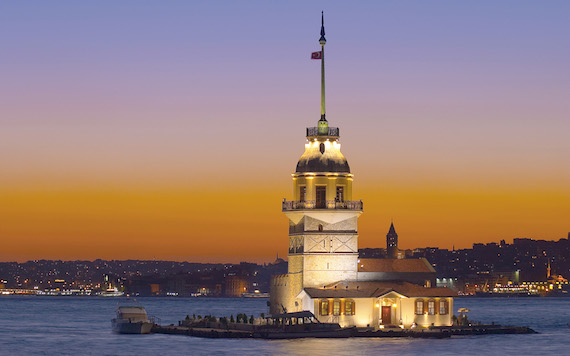 2015 was a great year for Turkey, as they were ranked the 6th most visited country in the world. However, political unrest, and the resulting violence saw them plummet down the list. Now that the country has somewhat stabilised, what is the traveling situation in 2017?
A large portion of fear around traveling to Turkey is its proximity to Syria. This is bolstered by the US department of State, who have issued a warning to stay clear of the South East region of Turkey (the Syrian border). The war, and the atrocities being committed should never be overlooked, but this should not carry over to Turkey. Tourist destinations within the country are nowhere near the Syrian border, and there should be no hesitation when deciding whether or not to visit. The beautiful coastline and their famous Turkish Baths should be on everyone's bucket list.
KENYA EMBASSY ANKARA TURKEY
Ilkbahar Mah. Galip Erdem Cad. 613 Sk. No.11 Yildiz Cankaya Ankara
AMBULANCE 112
FIRE SERVICE 110
POLICE 155
TOURIST POLICE 0212 527 45 03
EGYPT
Terrorist activity, and continued warnings from various governments have left tourists scared to travel to any parts of Egypt. The United States warns against travel to greater metropolitan areas, which led the Egyptian Government to beef up security. Major tourist destinations such as Cairo, Alexandria and the Nile River surroundings, have been added to the 'safe zones' by the UK Government.
Egypt has long occupied the number 1 tourist destination, in Africa, spot. The incredible historical sites, combined with its fascinating culture, makes us believe it won't be losing that spot any time soon.
EMBASSY OF THE REPUBLIC OF KENYA 
60 Canal Street,Maadi. P.O.Box 362Cairo – Egypt
Hours of businessThe Kenya Embassy in Cairo is open for business from Sunday to Thursday from: 08:30 AM to 3.00 PM
The Chancery is closed on weekends (Fridays & Saturdays) and on both Egyptian and Kenyan public holidays. Public holidays in Kenya which fall on Sunday are observed the following day i.e. Monday
AMBULANCE 123
FIRE SERVICE 180
POLICE 122
TOURIST POLICE126
MEXICO
The first thing that crosses the mind when thinking about Mexico, is a country torn apart by its drug-trade. The US and UK travel departments both conclude that tourist destinations are largely untouched by the violence and can once again be added to your travel itineraries.
2016 Saw Mexico break into the top 10 of most visited countries in the world. This combined with the constant overseeing of the country by the United States indicates a country on the rise.
The US State Department has created a comprehensive guide to safety in Mexico for its citizens. This should serve as a guide for anyone entering the country. They separate the safe from the unsafe regions,
KENYA EMBASSY WASHINGTON D.C
2249 R ST NW
WASHINGTON, DC 20008
Tel: (202) 387 6101
Fax: (202) 462 3829
KENYA CONSULATE IN NEW YORK
866 UN PLAZA SUITE 300
NEW YORK, NY 10017 U.S.A.
Tel: (212) 421 4741
Fax: (212) 486 1985
AMBULANCE 911
FIRE SERVICE 911
POLICE 911
UNITED ARAB EMIRATES
Dubai is ranked amongst the safest countries to visit in the Middle East. Again, heeding the advice from above, we stay clear of saying it's 100% safe, but to rule it out of your plans would be a mistake. Safe traveling behaviour, such as the advice mentioned at the beginning of the article, should always be practiced. For travellers new to globe-trotting, the UAE will be a culture shock like no other, one that you will cherish for the rest of your life.
The State Travel Department has no warnings for traveling to the UAE.
A. KENYA EMBASSY, ABUDHABI, U.A.E
Al Manhal / Falah Street No.9, Behind DIABETES CENTRE
Khalidiya, ABU DHABI.
Tel: +971-2-6666300
P. O. Box 3854, Abu Dhabi, U.A.E.
Email: [email protected]
Consular Hours: 9.00am – 1.00pm
Business Hours: 8.30am – 3.00pm
B. KENYA CONSULATE, DUBAI, U.A.E
Jumeirah 2 , Off Al Wasl Road 15 Street ,
Vill No. 5, Dubai.
Tel: +971-4-3428111
Fax: +971-4-3428181
Dubai, U.A.E.
Email: [email protected]
Consular Hours: 9.00am – 1.00pm
Business Hours: 8.30am – 3.00p
AMBULANCE 998
FIRE SERVICE 997
POLICE 999
TOURIST POLICE 800 4438
THAILAND
As one of the most sought-after holiday destinations for its robust culture and picturesque landscape, Thailand is a safe place to visit. They have a tourist police department who speak English, and you can reach them any time of the day (just like seven11s J ) Just be careful (respectful) when you are speaking about the Kingdom. When traveling by tuk-tuk (which means moto-taxi) look after your bags. It's an open public transportation service and thieves can sometimes smash and grab. Other than that, enjoy the amazing culture of Asia 🙂
United States official website doesn't have any warnings on traveling to Thailand.
KENYAN EMBASSY IN BANGKOK, THAILAND
 62 Thong Lor Soi 5
Sukhumvit 55 Road
Khlong Tan, Watthana
Bangkok 10110
Thailand
TELEPHONE(+66) 2185 3679
[email protected]nyaembassy.or.th
OFFICE HOURSMon-Thu: 09.00-13.00 and 14.00-17.00
Fri: 08.00-13.00
AMBULANCE 1554
FIRE SERVICE 199
POLICE 191
TOURIST POLICE 1155
Why not sign up for our weekly newsletter and be the first to take advantage of fast-selling fares? Click here to never miss the best travel deals.