It's business as usual for many Kenyan travellers, and we're here to assist on the next outing across borders. Be it for meetings, or pleasure, we delve into the most travelled routes out of the country, by Kenyan citizens, according to Travelstart data over the last two years. Let us enhance your travel experience with these simple suggestions.
1- Mumbai, India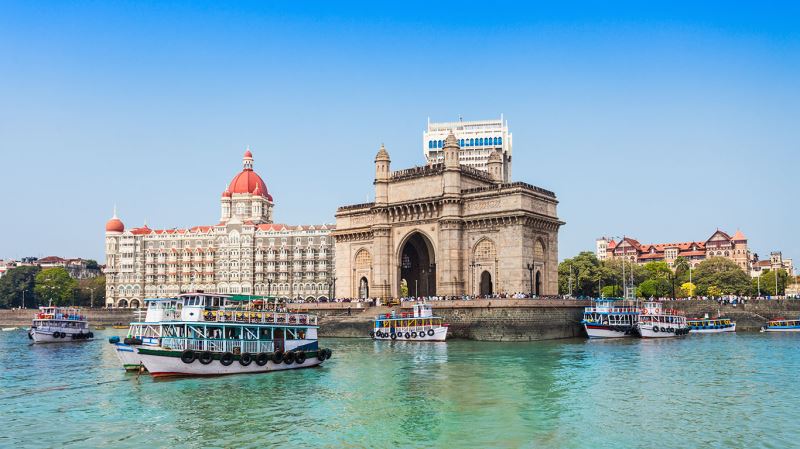 Photo Credit: creative.travel
Visa Requirements: E-visa (obtained via internet) for 60 days.
Recommended months: avoid June to August at all costs (monsooooon season).
What better way to get our tour of these five popular business destinations kicked off than the gateway to India; Mumbai. This city plays host to approximately 20 million people, the famous Bollywood, one of the largest slums in Asia, and the most expensive house in the world. A cultural hub of people and food, which may or may not agree with you, a beehive of activity 24 hours a day, 7 days a week. Public transport is a bit on the expensive side, due to the insane amount of traffic, but don't be afraid to hop on the local trains. Sure, they're packed to the rafters, but they're cheap and run on time. A match made in heaven!
But… what is there to do? A fair question; allow us to sort this for you.
Elephanta Island
Catch a boat ride (life jackets recommended) to the Hindu and Buddhist caves of Elephanta Island. Recently discovered caves have shot this island into the spotlight, and boy do they deliver. The perfect day trip before a night flight, or during down time between meetings, will serve as the perfect landscape for some Instagram photies.
Chapel Road
 A tough task to choose number two in our list of two places to visit in Mumbai, but we've gone with something more 'out there' on the scale of 1 to out there. Take a tour of the Chapel Road Murals. An odd one, but street art is fast becoming one of the most important aspects of every city. Delving into what makes the real city of Mumbai tick is crucial when having a short stay in what is easily one of the most interesting cities on this planet we call home.
Food of the day: Get involved in trying some of the Vada Pav. Carbs, with carbs inside, topped with carbs. It's a pleasure!
2- Entebbe, Uganda
Visa Requirements: Visa not required
Recommended Months: June to August
A mere stone's throw away from Kenya, we hop on over to Uganda to investigate what this popular stop for holiday seekers has to offer. A hop skip and a jump from the Kenyan capital of Kampala, our prime locations on offer are nature-based, and rightly so. As of 2014, this town housed approximately 70,000 people (slightly less than the population of Mumbai) but is also called home by president Museveni. Let's take a look at what the favourite sites are to see in the number two city on our list, shall we?
Entebbe botanical gardens
There is something quite special about these 'ancient' gardens. Laid out in 1898, this park is more about walking the expanse, than being a botanical garden (as we have become accustomed to). If clearing your mind is what you're after, look no further. Set out in three sections, the most recognizable, and spoken about areas are the rainforest sections, where locals will tell you the 1940's version of Tarzan, the movie, were shot. An hour escape, or a six-hour retreat, these gardens will manage your emotions in the best way possible…with nature.
Ngamba Island Chimpanzee Sanctuary
Our top pick for this segment is the Ngamba Island Chimpanzee Sanctuary. A popular day tour and even more popular over-night experience. 50 orphaned chimpanzees are being rehabilitated on an island in Lake Victoria, with the intention of being reintroduced into the wild (where possible). Witnessing these amazing creatures at work and play is something very hard to forget, and is the perfect escape from the craziness that is the business district of Entebbe.
3- Dubai, UAE
Photo Credit: podroze.onet.pl
Visa Requirements: Visa Required.
Recommended Months: Anytime really, but stay inside (it's hot always. No exceptions)!
You've heard the name. We've heard the name. The desert town that built itself up from nothing, to become an absolute powerhouse of business and tourism alike, has taken strides to set itself apart from the rest of the world. Be it exotic, be it fantastic, be it unbelievable; Dubai has it, and it probably has a lot of it.
There are a lot of superlatives on offer for Dubai, but what exactly should we expect?
Dubai Mall
No, this is not a joke; the Dubai Mall is the largest mall in the world and has a little something for everyone. Nothing short of an entire day's adventure, it is the perfect opportunity to get whatever you need, for the rest of your life, ever. Not enough for you? Sure, why not stop off at the indoor ice rink or theme park? Or, why not check out the indoor underwater zoo? The only issue visitors have when visiting this 'mall' is remembering where they parked.
Burj Khalifa
It took you two weeks, but you've managed to see the entire mall and the attractions it has on offer; where to next? Pop in next door at the world's tallest building. Not for the faint-hearted, the observation deck on the 124th floor will literally take your breath away. Unlikely, but this might not be enough for you. Press that 'up' button on the elevator as carefully as you can, and await your chariot to the 148th floor and the dining experience offered by the staff of 'At the Top Sky Lounge'.
If you dare.
4- Dar es Salam, Tanzania
Visa Requirements: Visa not required; 90 days.
Considered the fastest growing city in the world, Dar es Salaam is the former capital of Tanzania, but still the most populous region of the country with an incredible 4 million people. Easy to pass over, but worth mentioning; Dar es Salaam was the capital city officially until 1996, but remains the financial capital in all aspects of the word. Without getting bogged down in semantics, let's quickly move on to two of many attractions worth visiting.
Markets, Markets, Markets
Dar es Salaam is full of vibrant fish, wood, goods markets that require you to be alert, and ready to bargain. Making sure you get the correct price might be fun, but the quality of the product, especially the food, is something worth writing home about. The tastes of the fish markets will keep you coming back for more and more… and more.
Museums, Museums, Museums
Kenyan Born, Louis Leakey, and his wife, Mary Leakey, made some inspiring discoveries in Tanzania which are all on display in museums across Dar es Salaam. Visit what many consider to be one of the most important discoveries in the evolution of the human race, or take a stroll through replicas of ancient Africa. More than just a business destination, this fascinating city will keep you busy, all the while learning about Africa, and the secrets it holds.
Island hop for the day
Lesser known, but equally as important, is the island life on offer off the coast of Dar es Salaam. Mbudya and Bongoyo Island are growing in popularity, and are worth visiting before the world catches on. Mark our words; these islands will become global havens in the very near future.
5- Johannesburg, South Africa
Visa Requirements: Visa required.
The moment you step out of O.R Tambo International Airport into the streets of Johannesburg it becomes very clear, very quickly; this is the financial capital of South Africa. High rise buildings accompanied by intense hustle at a street-level set the tone for your stay, and get you into business mode immediately. Business mode is good for short stays, but if you're in Johannesburg for a while, why not give these two escapes a go?
Constitutional Hill and the Apartheid Museum
A trip down a very torrid memory lane for South Africa, but one that ought not to be forgotten. Constitutional Hill, the site of 4 former prisons and now occupied by the constitutional court of South Africa, it is a stark contrast and reminder of what once was, and now has become.
The apartheid museum will always be a reminder of where South Africa has come from, and enable disbelieving visitors to the country to have a peak into the past of so many of the population.
Featured photo credit: gorilla-tracking-uganda.com
That's the end of our article for now. Why not sign up for our weekly newsletter and be the first to take advantage of fast-selling fares to your favourite destinations? Click here to never miss the best travel deals.