It has been said that "Africa always brings something new" and it is impossible to experience the uniqueness of this continent and still feel ordinary. Some people still think Africa is a wild continent filled with wild animals and unclothed inhabitants. Whereas, this is not true, Africa has grown to be an epitome of magnificence, a place you can visit to experience adventure and luxury in a unique way. Africa has many beautiful cities with sky reaching skyscrapers, unequalled amenities and technological advancements that have propelled the continent into being the next frontier.
While most people come to Africa for the investment opportunities, there are people who are only interested in visiting the continent to explore and enjoy the great experiences it offers. If you are interested in what the 'Motherland' has to offer, here are 25 great experiences you can only have in Africa:
1. Have a Taste of African Cuisine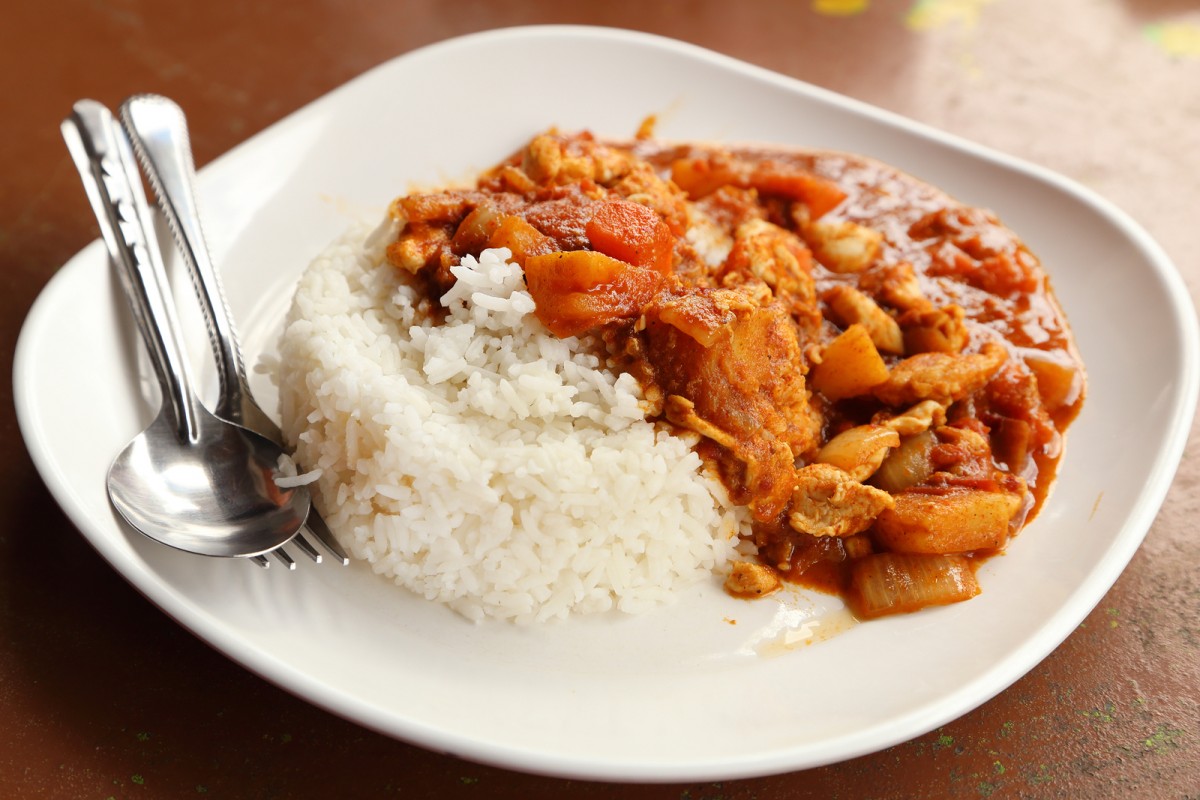 African cuisine has a unique flavour and rich history; it is a perceptible reflection of African history and culture. Africans love to use spices, different kinds of sauces and herbs. Some African foods are influenced by English foods but have a unique taste. Rice, corn, beans, eggs, meat, fish, black pepper, tomatoes, cabbage, wheat, vegetables are often the basis of African foods. If you want to experience Africa in a gratifying way, get to know the continent through its gastronomy.
2. The Big Five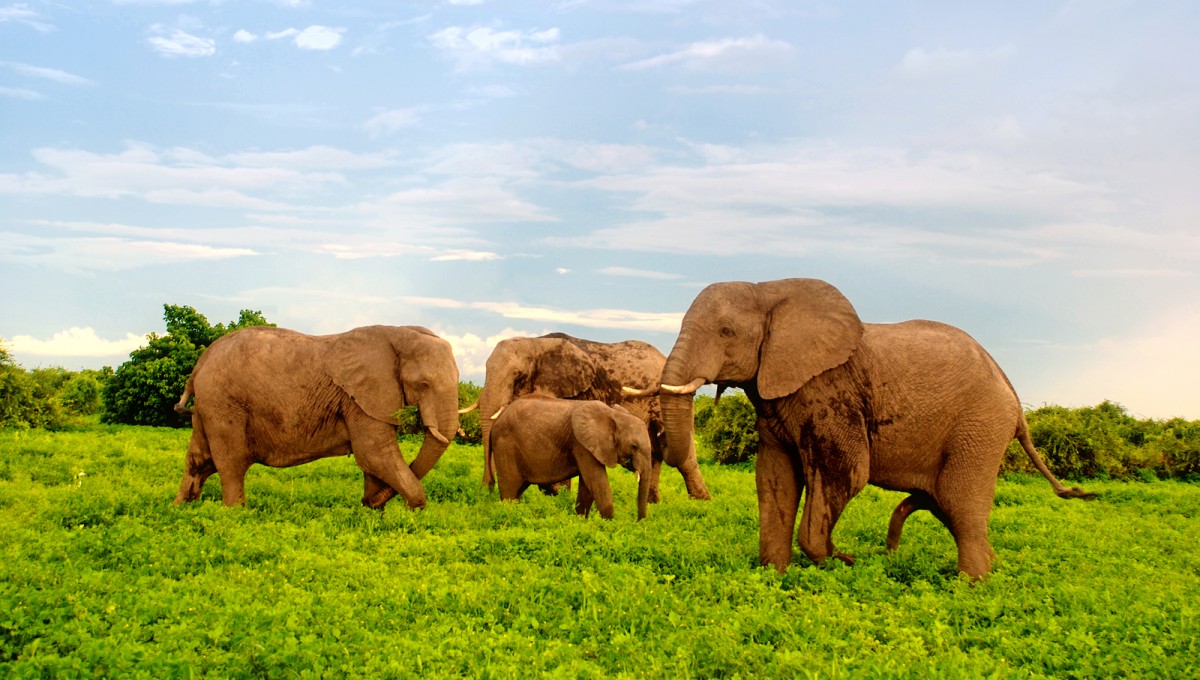 Although there are zoos around the world that have lions, elephants, leopard, rhinos and buffalo; but these majestic animals can only be found roaming about wild and free in Africa. You have not seen the big five (African lion, Cape buffalo, African elephant, White/Black rhinoceros, and African leopard) until you have seen them in their natural habitat. They are absolutely breathtaking!
3. The Great Wildebeest Migration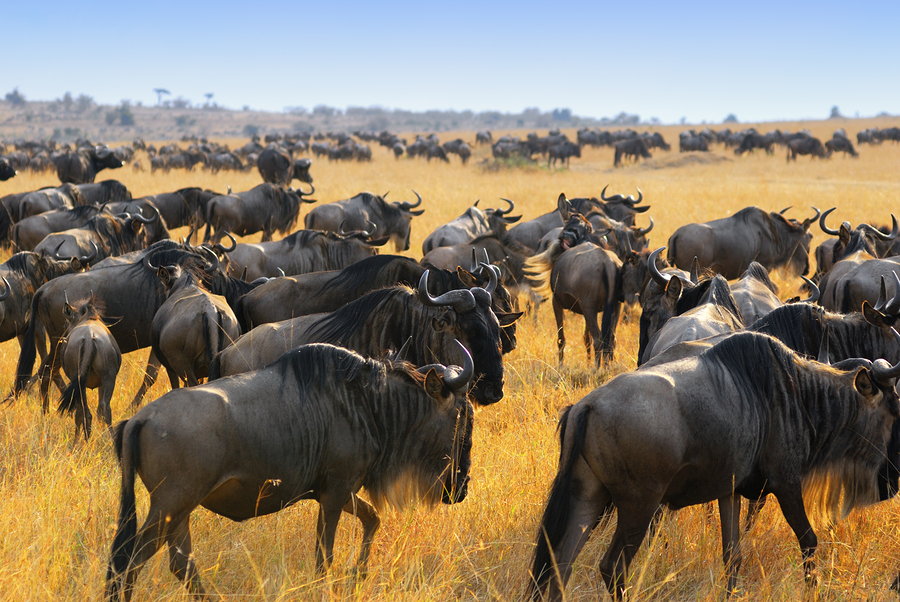 Labelled as one of the seven new wonders of the world, the Great Wildebeest Migration is a spectacle to behold! Millions of wildebeest, mixed with zebras and gazelles, traverse the expansive Serengeti plains and cross the Mara River, each year in search of food and water. These 'mammoth' numbers travelling together, show you just how powerful nature can be. You can only see this in Africa.
4. Interact with the Masaai
If there are people who have kept their eons of culture intact, it is the Masaai in Kenya. It is for this very reason that they have been thrust into the limelight and have garnered a great following throughout the world. To experience what it truly feels like to be Masaai, you have to come and see them in Africa (Kenya and Tanzania).
5. Go on Safari
This is perhaps the leading reason as to why people come to Africa. Safari, is a Swahili word meaning 'Travel'. Eastern and Southern Africa have quite literally owned this word. It has now become synonymous with vacations for tourist the world over. Safari is an African thing. You will take game drives and get to see wild Africa at its best!
6. Enjoy the African Luxury and Hospitality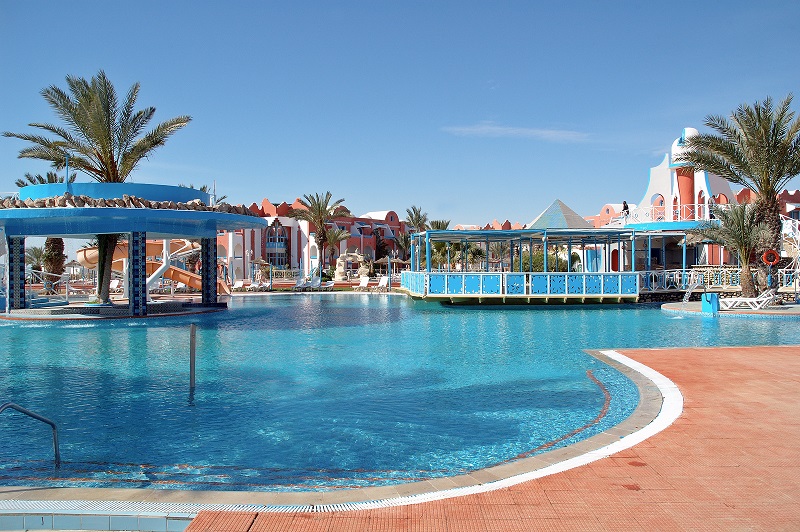 Africa offers a range of accommodation where you can enjoy luxurious hospitality in a grand style. When seeking accommodation with a striking history, you will find that Africa has some of the best hotels where you can stay and enjoy the best of African culture. Africa has hotels and guest houses that have hosted prominent people from different part of the world. You will definitely enjoy staying in any of these hotels!
7. Visit and Explore the Great Rift Valley
America has its 'Grand Canyon', Africa has the 'Rift Valley'. This expansive trench that goes through Ethiopia, Kenya, and Tanzania to Mozambique is said to be in the continuous process of splitting the African Continent into two separate plates. Whatever the Great Rift Valley does in its spare time is none of our business. What is our business, however, is the fact that it offers wonderful sightseeing ridges and cliffs that can only be found in Africa.
8. See The Egyptian Pyramids
They have long been considered some of the great wonders of the world. The Egyptian Pyramids have conjured awe and invoked a great many folklores as to how and why they were contracted. Whatever your beliefs, the Pyramids are a sight to behold.
9. Bungee Jump off Victoria Falls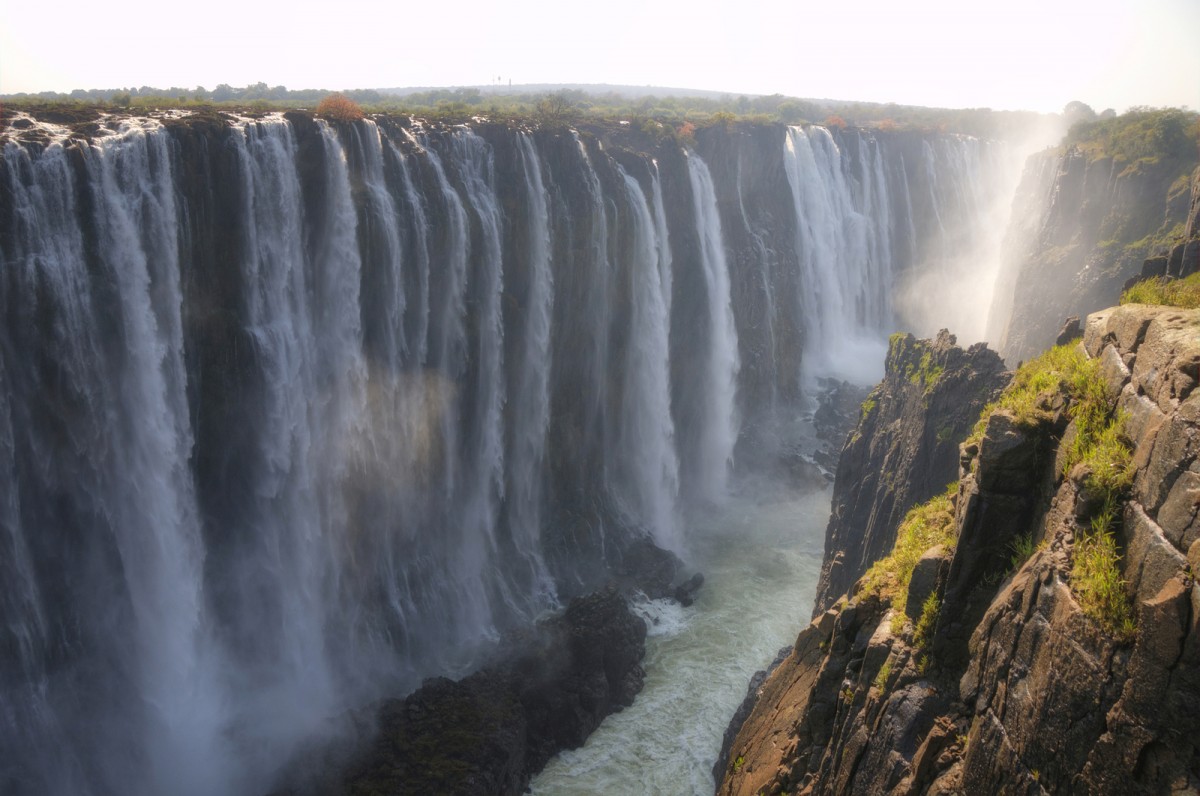 Hailed as one of the largest waterfalls in the world, the Victoria Falls in Zimbabwe is a beautiful place. You can go white water rafting, bungee jump off a bridge and stare into the abyss from above the falls itself.
10. Scale Mt. Kilimanjaro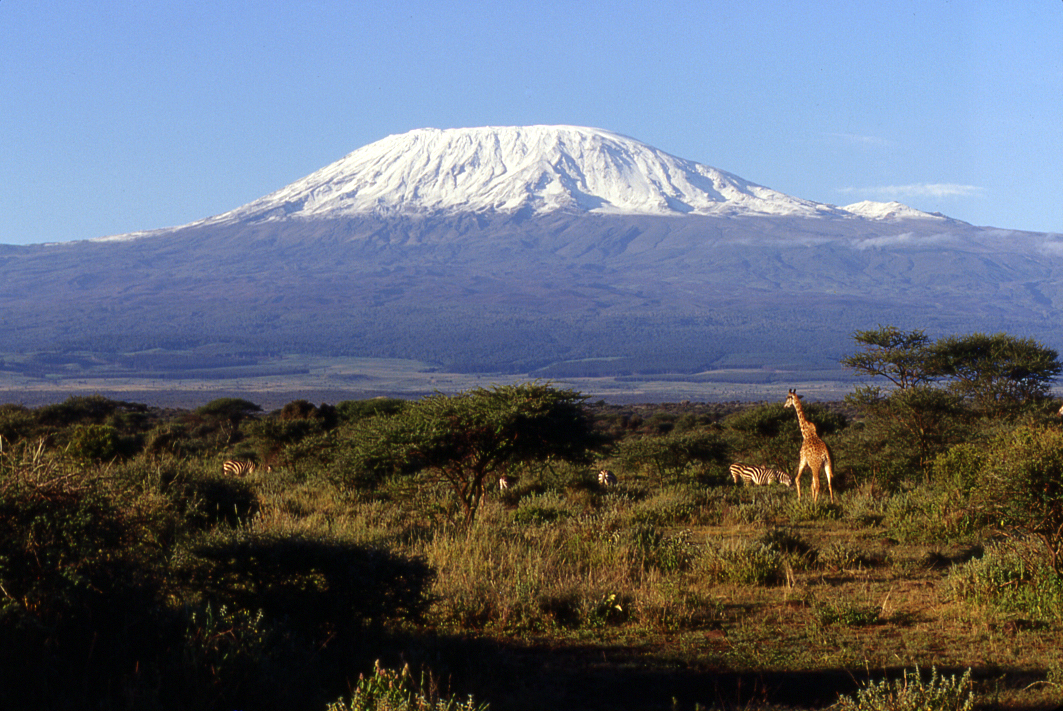 Mt. Kilimanjaro, in Tanzania, is Africa's tallest mountain. But for all its height, Mt. Kilimanjaro is a gentle and friendly giant. It is much easier to scale than its other, equally as beautiful, counterparts such as Mt. Kenya, Mt. Cameroon and the Atlas Mountains.
11. Chill at African Stunning Beaches
Africa is truly a continent full of surprises. If you are planning a beach holiday, you should give Africa a try. There are a lot of beach holiday destinations in Africa, such as Kenya, Gambia, Cape Town, Tanzania, Egypt and more. If you are thinking of escaping the summer holiday rush in the popular beach destinations in America or Europe, you should head to Africa and enjoy its sophisticated beaches and interesting activities they offer.

12. Commune with Gorillas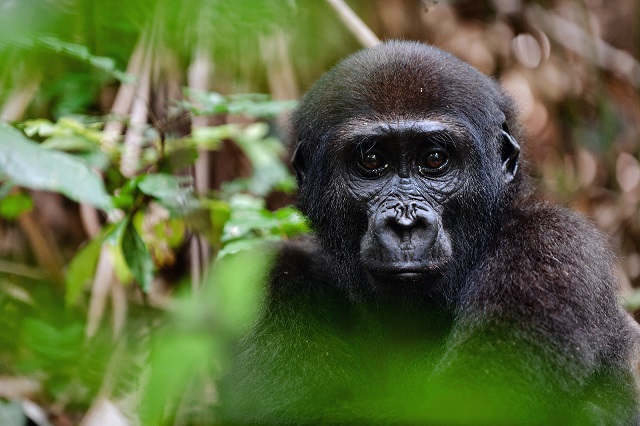 These majestic, yet endangered, creatures can only be naturally found in Africa. Uganda, DRC Congo, Gabon and Rwanda are host to these, ever dwindling in number, closest human relatives.
13. Traverse the Namib Desert
Namib Desert is the oldest desert in the world. It is also the only African desert that is currently inhabited by the African Elephant, the African Lion, Giraffes and Rhino. For those interested in Ecology, Namib Desert has a wealth of knowledge to impart and awe to strike.
14. Get Scorched by the Sahara Sun
Still on deserts, the Sahara Desert, which is the largest subtropical hot desert, covers most of North Africa. Just its sheer size is something to marvel at. It also has a host of Flora and Fauna intrigues to offer.
15. Visit Madagascar
Made famous by the animation movie by the same name, Madagascar is one of the world's most beautiful islands. Fun fact about Madagascar; half of the worlds Chameleon species reside on the island. If you are into that kind of thing, this is just the place to be.
16. Tour the Nile and see the Crocodiles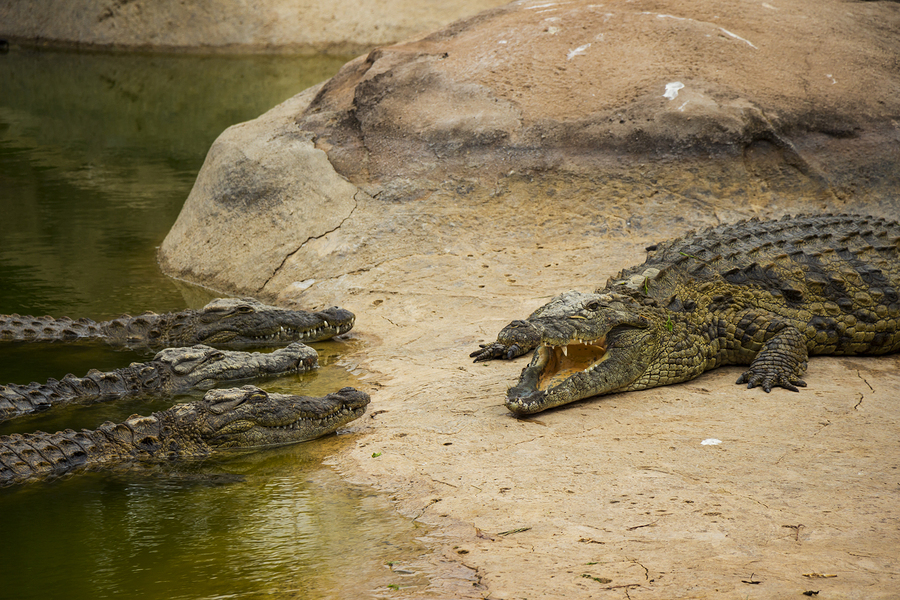 Generally thought of as the longest river in the whole World, River Nile has struck awe and peeked interests from explorers for centuries now. From trying to find its origin and seeing how it affects the countries it goes through, River Nile is definitely a must see when you come to Africa. It is also home to the Nile crocodile; Africa's largest living reptile.
17. Visit the Table Mountain of Cape Town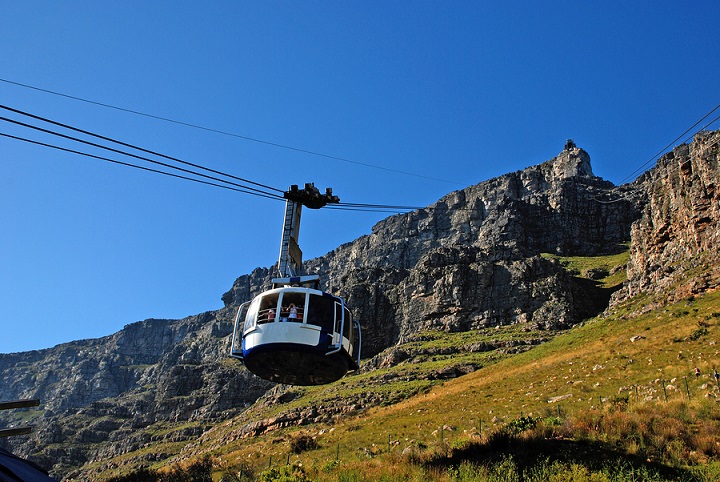 Cape Town is an impressively gorgeous city. But for all its, golden sandy beaches, beautiful people and weather, the Table Mountain is still Cape Town's best attraction. The flat topped mountain is a wonder for all to see.
18. Tour the Kruger National Park
This is one of the world's largest national parks; it is almost as big as Israel! Best known for the 'Thompson Gazelle', Kruger National Park has a plethora of wildlife to offer visitors.
19. Have a Taste of African's Finest Coffees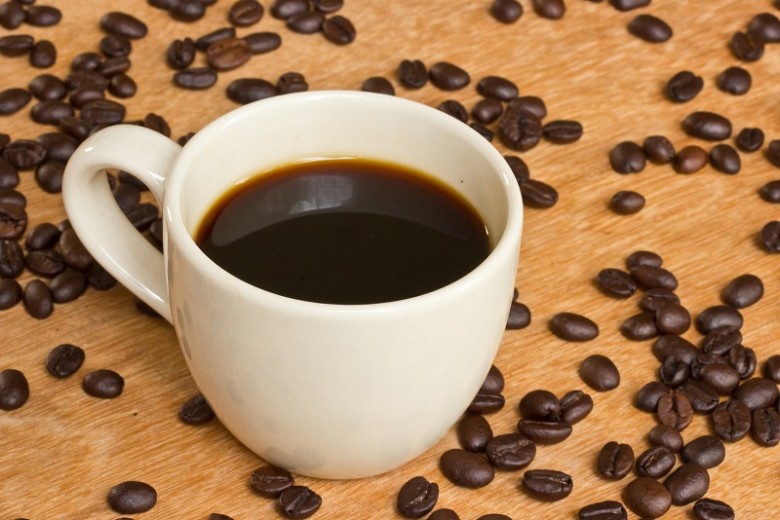 African coffee is extensively known as one of the highest quality coffee in the world. There are several areas of this continent that plant and produce excellent coffee beans. Ethiopia and Kenya are known for their coffee cultivation and production while coffee beans grow uncontrollably in Uganda rainforests. For a unique coffee experience, visit Africa and enjoy the rich coffee flavours.
20. Take an Adventure tour of the Cango Caves
South Africa has a host of touristic attractions in its portfolio. The Cango Caves is one such attraction. This maze of caves is an absolute thrill for anyone who dares to venture through them.
21. Wander through the Marrakesh Bazaar
Morocco, as a country, is a sight to behold. Wandering through the Marrakesh Bazaar is one of the things that you can only do in Morocco, Africa. You will see snake charmers, sample some of the best dishes Morocco has to offer and buy their indigenous artefacts for your personal collection.
22. Explore African Heritage in The Omo River Region
Africa is a melting pot of a wide variety of cultures. You will not find any other single region that has as many of them put together as the Omo River Region of Ethiopia. With over 50 different cultures clustered together, here, African heritage runneth over.
23. Go 'mud' in Djenne, Mali
You would think that being one of the oldest towns, (from 800BC) would be enough to make Djenne in Mali a unique destination. On that fact, you would be wrong! Not only is Djenne town absolutely ancient, it is also solely made of 'mud bricks'. It is home to the largest mud house in the world; The Grande Mosque. This is where mud creativity calls home.
24. The Masaai Mara
This might sound like a repetition for we already have 'Safari' up there somewhere. But if you come to Africa and do not tour the Masaai Mara in Kenya, you, my friend, cannot say you have been to Africa. Here you will see the Big Five and a cross section of most of Africa's wildlife in a single morning.
25. Go Wine Tasting
Some African countries are perfect holiday destinations that offer great experiences such as wine tasting. A country such as South Africa is known for its wine tasting events, allowing people to taste the sweetness and uniqueness of African wines in a fun environment. There is nothing better than visiting a beautiful city with great scenery while you sample the fine wine produced in the city.
As demonstrated here, the 'Motherland' has a great deal to offer those who dare visit it. Come to Africa and experience sheer magnificence. Africa for the Africans… at home and abroad!
If you have visited any city in Africa, share your experience with us in the comment below:
Related articles across the web