It is a time to plan new adventures! This year, travel for Kenyans is going to be about once-in-a-lifetime experience with travellers hunting down places where they can get great travel experiences. With that in mind, we are offering you a lot of travel experiences to look forward to this year.
In rounding up our list of the hottest vacation destinations for Kenyans in 2014, we looked at places that are affordable for an average Kenyan traveller, interesting attractions, where are exciting events taking place and we also considered the popularity of the destination.
Here is our list of 20 hottest vacation destinations;
1. Rio de Janeiro
Rio de Janeiro is our number one holiday destinations for Kenyans; the city is full of interesting cultures, nightlife and adventure. Rio is hosting a sport event this year – FIFA World Cup 2014 and if you are soccer lover, you can head to Rio this year, see the new basket-shaped stadium and enjoy the event.  Apart from the soccer event, there are other interesting experiences the city has to offer; visit the Corcovado Mountain in the Tijuca Forest National Park to see Christ the Redeemer statue – a statue of Jesus Christ in Rio overlooking the city or go to the Sugarloaf Mountain to catch an amazing view of Rio city. For a spine-tingling experience, go to Manguiera, the biggest and most popular samba school in Rio for samba dance. Visit some of Rio's well-known beaches –  Ipanema and Copacabana beaches, where you'll enjoy the best nature has to offer for free.
Marcana Stadium, Rio de Janeiro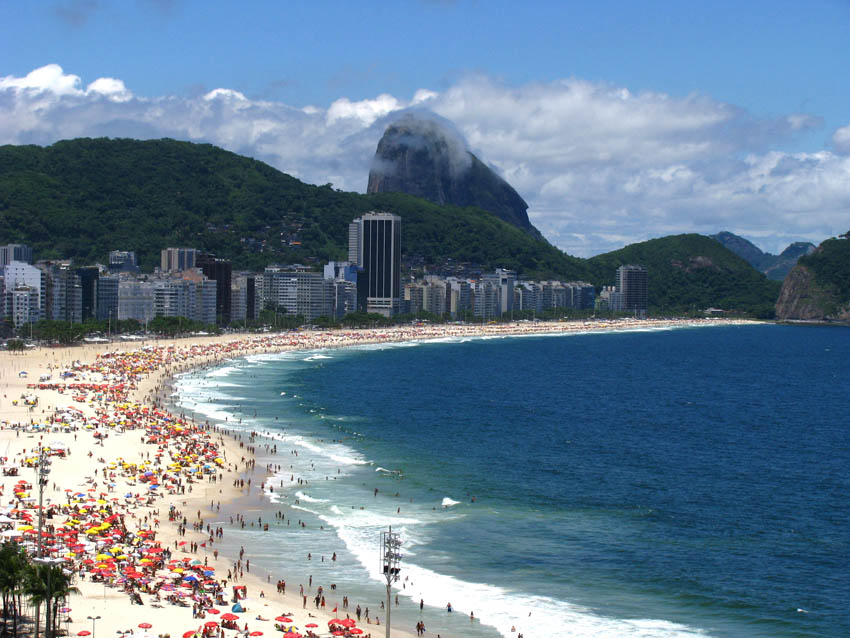 Copacabana Beach, Rio de Janeiro
2. Scotland, United Kingdom
If you are the lively type that boggles at the thought of wonderful moments and memorable sights; Scotland is the right destination for you. The city is a famous metropolis, known for its awesome scenery, spectacular heritage and lively culture. This year, lots of activities and special events are taking place in Scotland, and these events will make your vacation more memorable. 2014 is Scotland's Year of Homecoming, a long celebration that makes the city an amazing place to visit. XX Commonwealth Games, a sport event that people always look forward to, is taking place in Glasgow this year.  Whenever you visit Scotland this year, you will definitely have the time of your life.
Clydeport Crane and Commonwealth Games Stadium, Glasgow
The Dugald Stewart Monument on Calton Hill, Edinburgh
3. Cape Town
When it comes to holidaying in Cape Town, there is really something for Kenyan travellers. In between frolicking in the sunshine at the beach, during summer; there are lots of attractions and activities for visitors any time of the year. A perfect place to start is the Table Mountain; visit the Table Mountain for an amazing view of the city. Cape Town has numerous museums which offer a huge variety of exhibitions, arts, history and culture of the South Africans. Cape Town, the current World Art Capital 2014 is set to transform the city with different Art events by bringing together the best of South African Artists. If you are love art, you wouldn't want to miss any of these events.  Don't miss the wine tours in Stellenbosch, Hemel-en-Arde and see beautiful scenery of vineyards.  The city is a great starting point for your vacation in 2014, however, you will need to get out and about to appreciate and enjoy its unique offerings.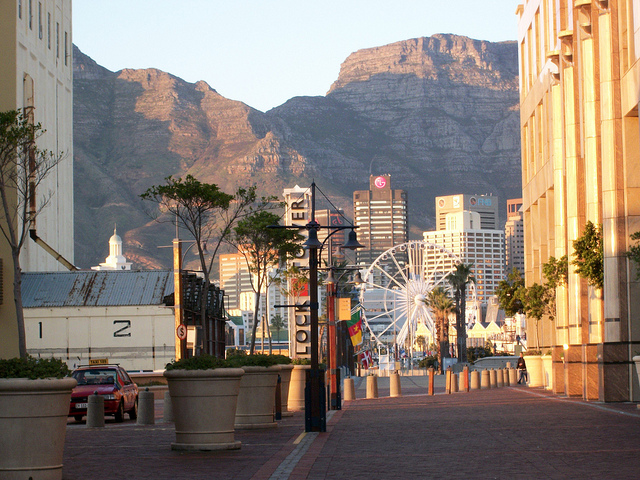 V & A Waterfront with views of Table Mountain, Cape Town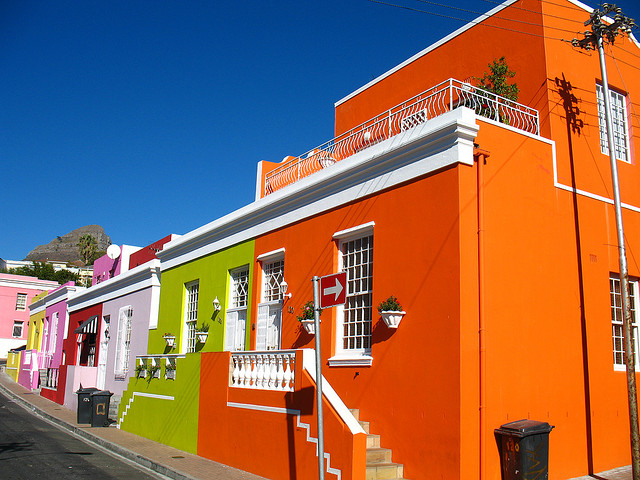 Colourful houses in Bo Kaap, Cape Town
4. Waikiki, Hawaii
Waikiki, Hawaii is known to be one of the best destinations for beach lovers in the world. If you love surfing or you want to learn how to surf and canoe; Waikiki is the best place for that. Waikiki is known as a popular destination for Celebrities, don't be surprise when you discover you are sharing the beach with Kim Kardashian and Kanye West. However, there are other interesting things to do and places to see in Waikiki, amazing nightlife, fantastic shopping and dining. The city is steeped in rich heritage worth plenty of attractions and cultural centers to explore. Start with a visit to places like Royal Hawaiian Centre, Waikiki Aquarium, Honolulu Zoo, Waikiki Historical Trail and Waikiki Beach Walk. You will find plenty of natural wonders worth marveling at. You can enjoy world class entertainment in Waikiki without blowing your budget.
Waikiki Aquarium, Hawaii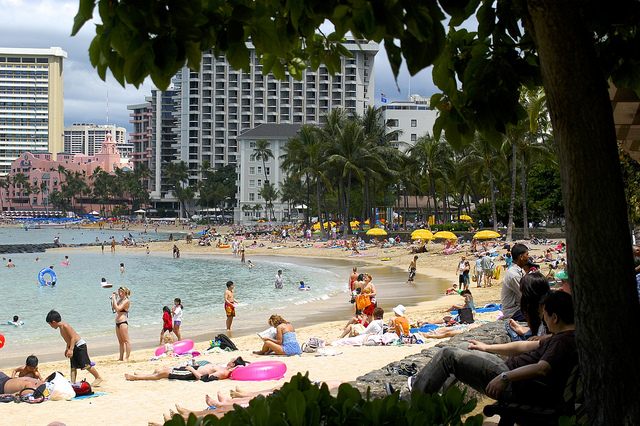 Waikiki Beach
5. Bali, Indonesia
Bali is known for its charm as a beautiful island with unique experiences for travellers.  The city is known to be one of the most affordable destinations in the world. The Balinese people are friendly and hospitable, plus there are lots of things to do in the city. Apart from snorkeling, diving, or swimming at the beach, you can enjoy different nightlife activities at the clubs and bars, visit historic sites – temples, palace ruins and discover the traditions of Bali, wine and dine at world-class restaurants, enjoy spa treatments and massages. Bali offers vast array of ceremonies and festivals taking place in 2014 such as Galungan and Kuningan Festivals; plus numerous feasts with different bowls overflowing with sweets, rice, fruits and flowers. Bali is blessed with lush landscapes, plantation and forests.  Most plantations – coffee, rice, bananas, and corn are found along the roads within Bali. There are many shops where you can buy souvenirs in the city, you will definitely find something worthy to bring back home.
Galungan Festival preparations, Bali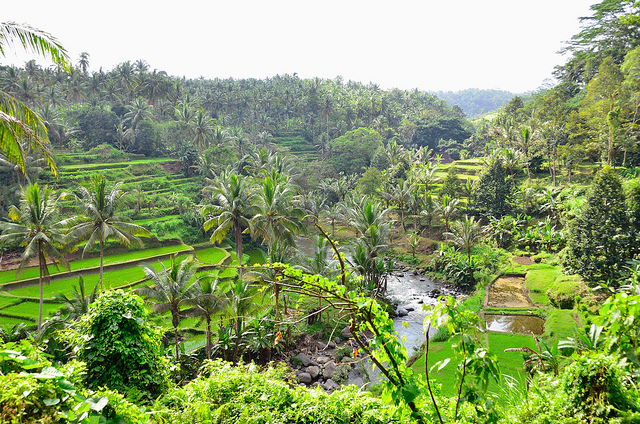 Rice and Banana Plantation in Bali
6. Berlin, Germany
Berlin is a city saturated in rich culture and history but that doesn't mean that your vacation had to cost a fortune. The lively metropolis offers some of the best value attractions that you can enjoy. Berlin is littered with delicious foods from all over the world such as Asian Tapas, Indian foods, chili burger, Grill and schlemmerbuffet, pork schnitzels and Berlin kebabs. For exciting nightlife, you will find plenty of local clubs and pubs feature live entertainment and music acts with no hidden charge. Every year, many events happen in Berlin and this year, Berlin will be celebrating their 25 years Anniversary Fall of the Wall which will take place in November. You will enjoy every bit of your vacation in Berlin with series of special events taking place all over the city throughout the year to honour the major anniversary event.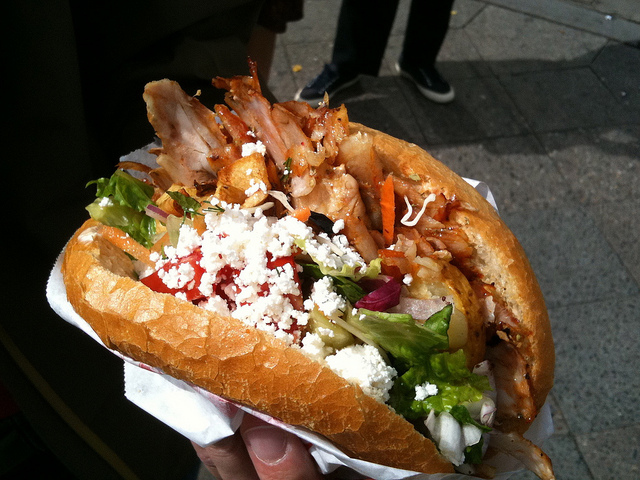 Berlin Kebab
Berlin Cathedral
7. Sri Lanka
Sri Lanka has become a popular tourist destination with new developments and attractions. Visiting this teardrop-shaped Indian island is a 'once-in-a-lifetime' experience that you shouldn't miss in 2014. This year is filled with series of special events in Sri Lanka, from The Hot Air Balloon Festival to The Hindu Festival Deepavali. You will surely have a memorable vacation. The island offers great selections of food and drinks, lively entertainments which include live shows or concerts, dancing, singing and drumming. And of course, there are the beaches! Sri Lanka has beautiful sandy beaches which cost absolutely nothing to visit. Once you have had your fill of sun and waves at the beach, Sri Lanka offers a number of unique Indian attractions such as Adam's Peak, Anuradhapura, Arugam Bay, Dambulla Cave Temple, Temple of the Tooth, Yala National Park, Sigiriya, and many others; and the best of all, you can visit most of these attractions without paying a dime.
The Golden Temple, Sri Lanka
Kalutara Beach, Sri Lanka
8. Langkawi, Malaysia
Langkawi is a popular holiday paradise in Malaysia. This vibrant island is a perfect destination to experience nature at firsthand, take a walk through the pristine rainforest, enjoy memorable views along the road surrounding the island, go mountain climbing, see the waterfall or enjoy the serene surrounding under swaying coconut trees. The island has beautiful beaches where you can some water sports or relax your mind. Visit the popular destinations the island offers, Hot Springs, Telaga Tujuh, Field of Burnt Rice and many others. Go on a boat tours to the Lake of the Pregnant Maiden also known as Tasik Dayang Bunting and some Langkawi Caves. Langkawi offers series of special events in 2014, ranging from Langkawi International festival of Art to Le Tour de Langkawi, including Deepavali, the Hindu Festival of Lights which is celebrated in Langkawi with Lanterns and fireworks galore marking the event. Shopping in Langkawi is fun; one of the most exciting places to shop for souvenirs is at the ferry location in Kuah.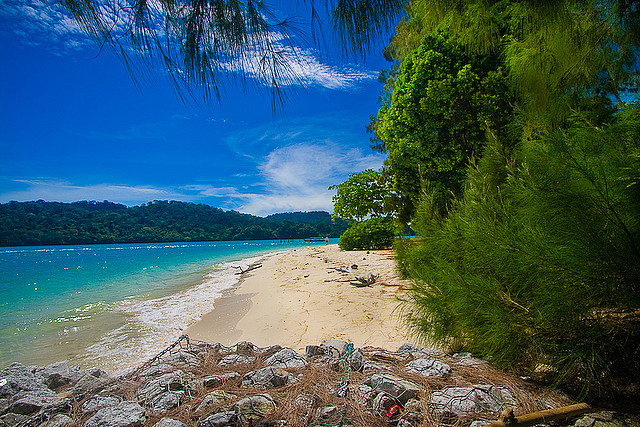 Langkawi Beach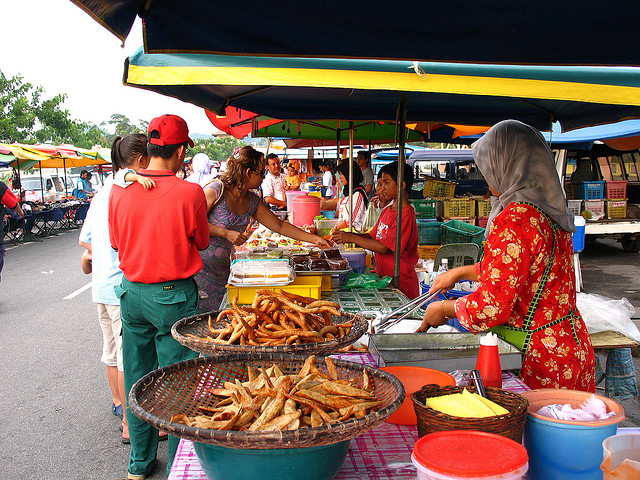 Market at Kuah, Langkawi
9. Mozambique
When it comes to idyllic vacation destinations, Mozambique offers everyone a memorable experience with its historic sites, beautiful coastline, tropical nature reserves and of course, sandy beaches. There are numerous beach resorts and islands in Mozambique, which are heavenly and surprisingly don't have to cost an arm and a leg to get this destination. A beachside getaway in Mozambique islands makes for a great vacation plan, staying right on the islands offers amazing views and atmosphere.  Otherwise, you can explore the scenic attractions the destination offers, the botanic gardens near the coast, safaris, National Parks and reserves. There are plenty of local events and celebrations year round.
City Hall, Maputo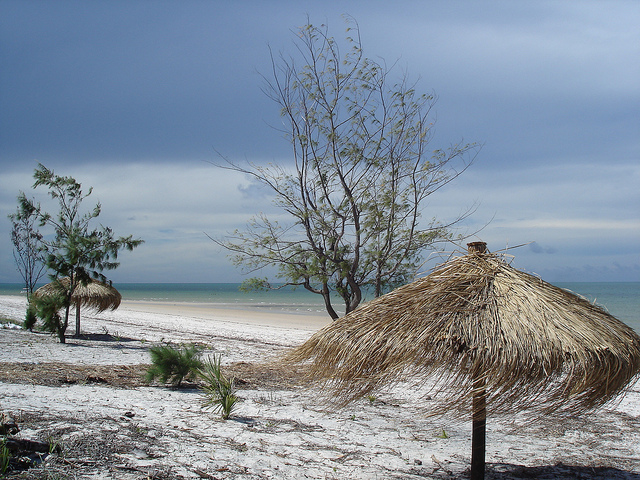 Mozambique Beach
10. New York, United States
New York is a world-class destination with exciting events that will make your vacation fascinating and memorable, from fashion shows to film festivals. New York lifestyles fit into anybody's, so it is easy to find affordable hotels, dine at some finest restaurants and enjoy world-class entertainment without blowing your budget. There are fun ways to enjoy your vacation; many of New York's most splendid attractions are easy to find, visit the Empire State Building's observation deck, take a trip to Bedford on the Metro-North where you get to see some major celebrities, visit the New York museums, there are lots of them in the city.
New York Dance Parade 2011, East Village, New York City
West 44th Street, New York
11. Budapest, Hungary
Budapest, Hungary's capital city which has become the focal point of the country's commercial, political, transportation and industrial center. It is often referred to as the 'Primate City of Hungary' with a population of more than 1.74 million inhabitants. Budapest is called one of the best beautiful places to visit with its numerous World Heritage Sites. The second oldest underground railway in the world, The Millennium Underground Railway is seen here alongside the Andrássy Avenue, Heroes' Square, the banks of the Danube, the Buda Castle Quarter and the world's largest thermal water cave system, Geothermal Springs and many other tourist attraction centers for you to explore. Budapest offers a whole lot of cultural goodness, all of which can be done on a low budget, so it's a perfect destination for your next vacation.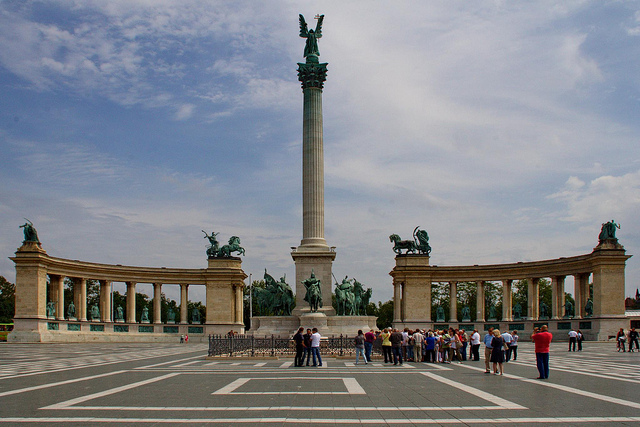 Heroes' Square, Budapest
Budapest Tram
12. Lagos, Nigeria
Lagos is largest and most populous city in Nigeria with over 21 million people; it is divided into mainland and island. It has become a global city with lots of tourist attraction centers for visitors. The Lekki Conservation Centre, Festac Town, Tafawa Balewa Square, Slave Jetty in Badagry and The Remembrance Arcade are some of the tourist's havens you can visit in the city. You can visit any of the beaches in the city to relax, unwind and enjoy the magical atmospheres.  Lagos is often called 'Nollywood' and famous for its music scene. A number of events and festivals are taking place in the city this year such as Eyo Festival, popularly known as Lagos Festival, where Eyo Masquerades comes out to pay respect to the King.  Night life in Lagos is exciting and there are lots of malls and markets where you can get affordable souvenirs.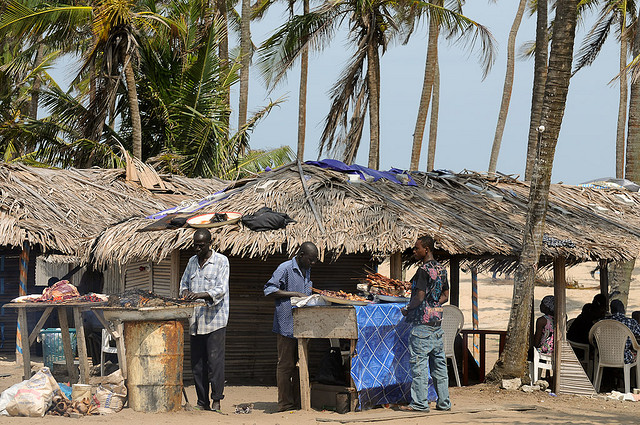 Suya Spot (Barbecue) at Lekki Beach, Lagos
Eyo Festival Masquerades, Lagos
13. Lake Kivu, Rwanda
Lake Kivuin Rwanda is one of the great lakes in Africa, a vacation hotspot for Kenyans this year,. Idjwi which is the world's tenth biggest inland island is located in this lake and the island of Tshegera is situated around the lake with its boundaries touching the Virunga National Park. There are lots of native fish species that are seen here like the Nile Tilapia, Haplochromis, Barbus and Clarias. There are affordable resorts and hotels for tourists who want to engage in water activities like fishing and sight-seeing. Lake Kivu has become a romantic spot for couples and a place where those who love the water world may not love missing out during vacations.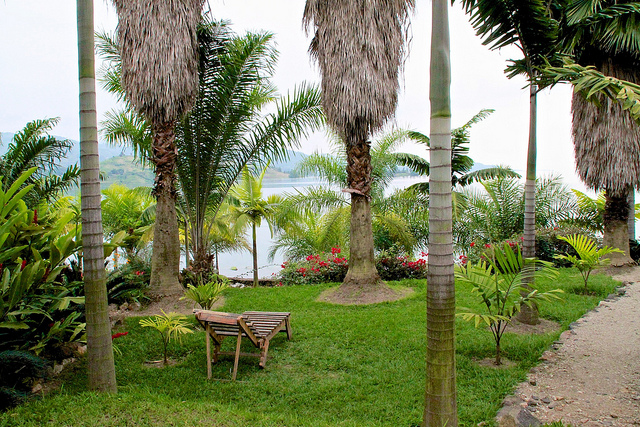 Palm Garden Resort, Lake Kivu, Rwanda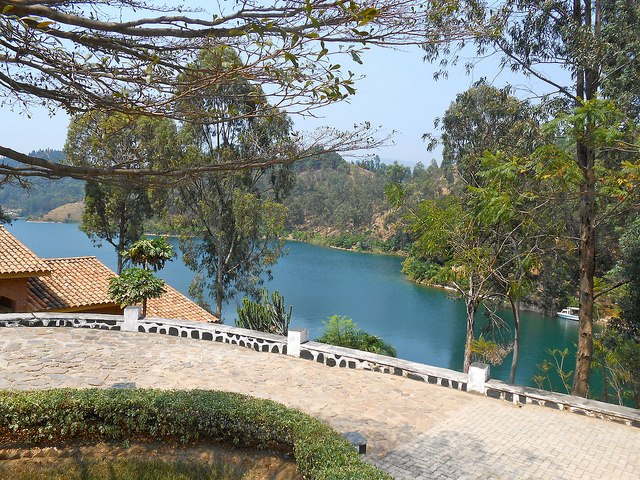 Lake Kivu, Rwanda
14. Panama
Panama is the official Republic of Panama, which has become a hotspot for tourists around the world. Its capital is Panama City and has been rated as the Latin America's second most competitive economy according to the Global Competitiveness Index from the World Economic Forum. This is one place in the world where you can find animals, plants and birds that you may never find in any part of the world. Panama is a tax free city that offers discounts to retirees and guests which makes it a great place to retire. There are lots of places in the country that are tagged as Special Tourism Zones with tax exemptions to its visitors. Admission to most tourist places is free, the locals are friendly and accommodating, which is why you need to visit the destination this year.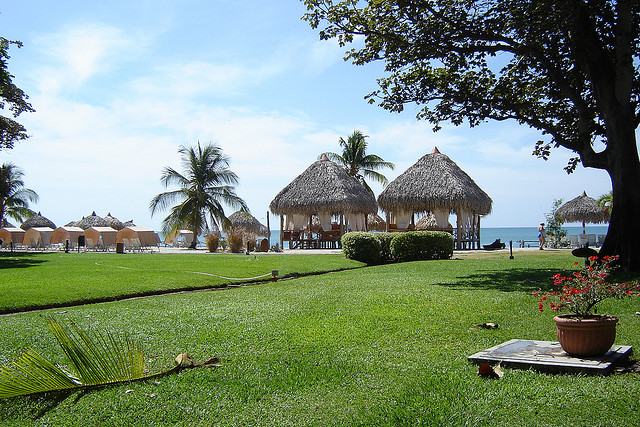 Playa Blanca Beach, Panama
Panama City, Panama
15. Peniche, Portugal
Peniche is a city in Portugal, a seaside municipality that is situated in Oeste Subregion. It is a city that is built on the country's rock peninsula that has been regarded as an example of a unique Toarcian turnover that happened during the early Jurassic extinction by scientists. There are lots of long windy beaches that give will give you an opportunity to enjoy different recreational activities like the bodyboarding, kite surf, and windsurf. Peniche has become one of the great surfing destinations in Europe. Lots of surfing sport events take place in the city.  There are lots of affordable hotels, malls and food centres for visitors, you will enjoy every bit of the city.
Nau dos Corvos, Carbo, Peniche, Portugal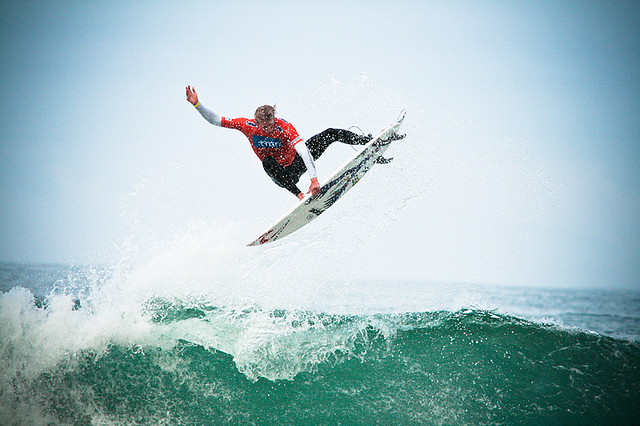 Surfing in Peniche, Portugal
16. Zanzibar, Tanzania
Zanzibar is located in East Africa, composed of a lot of islands and the Zanzibar Archipelago. The city has a World Heritage Site called the Stone Town and believed to be East African's functioning ancient town. Coming to Zanzibar, you can witness the country's raffia industry and its exotic natural reserve areas that have made the city a tourist haven. Zanzibar houses endemic species like the the Zanzibar Servaline Genet, Zanzibar Leopard and Zanzibar Red Colobus Monkey. There are lots of affordable beach resorts, islands, hotels and restaurants that are world standard. You can visit the main island, Unguja which is a connection of Africa and the last Ice Age. The architectural structures in Zanzibar like the House of Wonders, fusion of both ancient and modern design styles, which give the city a unique outlook. Experience the Zanzibar International Film Festival and dance to its favorite music, Taarab. The city has something for everyone and you will be delighted to know that you can enjoy so much for so little.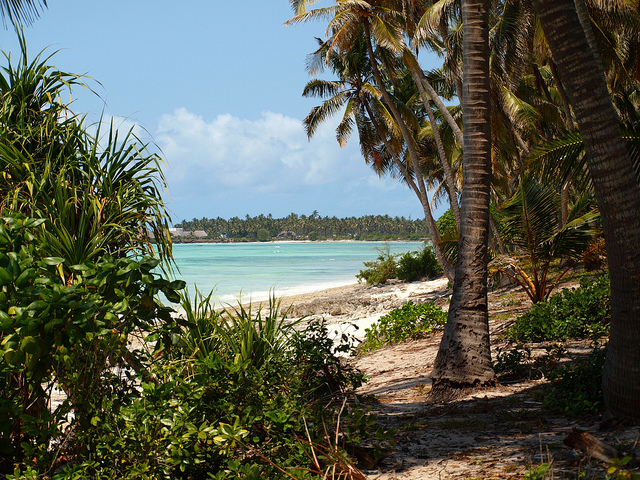 Zanzibar Beach
Art Mart in Zanzibar
17. Abu Dhabi, UAE
Abu Dhabi, the capital of the United Arab Emirates lies on a T-shaped Island that joins into the Persian Gulf. If you love racing sport, your will love to visit the city which hosts the final Formula 1 2014 – the richest Formula 1 race track on earth this year. Abu Dhabi is a cosmopolitan metropolis and the richest city in world according to CNN in 2007. The city has tourist attraction landmarks like the Sheikh Zayed Mosque, argued to be the most important contemporary architectural treasures in UAE. There are more than 2000 beautiful Garden Parks for visitors; you can go there to relax or have a picnic and enjoy the bubbling atmosphere.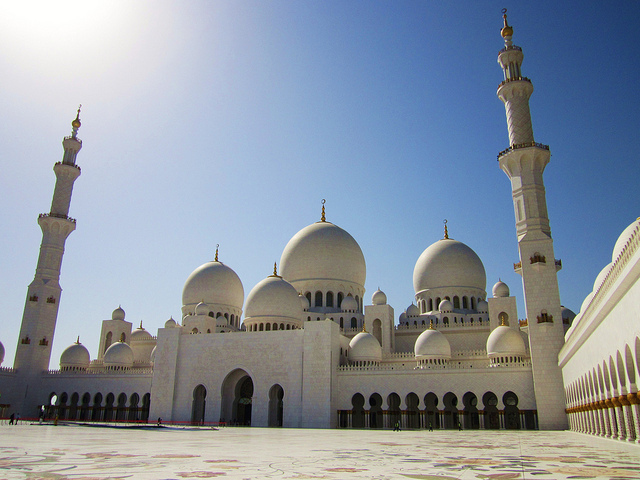 Sheikh Zayed Grand Mosque, Abu Dhabi
Sheikh Zayed Grand Mosque, Abu Dhabi
18. Nashville
Nashville is the capital city of Tennessee, located in the North Central region of the state called the Cumberland River. It is the city of music which has earned the city the name 'Music City'. The Grand Ole Opry, which is the world's longest running live radio show and The Country Music Hall of Fame and Museum have their homes here. There are lots of tourist attraction centers like the Warner Parks where you can hike and take a romantic stroll. The city hosts the annual Iroquois Steeplechase that attracts a lot of guests to it. Nashville has merged the United States Civil war history with its tourism, with its war sites that are pertaining to Battle of Franklin, Battle of Nashville and the Battle of Stones Rivers. Wherever you go or whatever you do, you will find yourself engrossed in a rich and lively metropolis that'll give you much delight.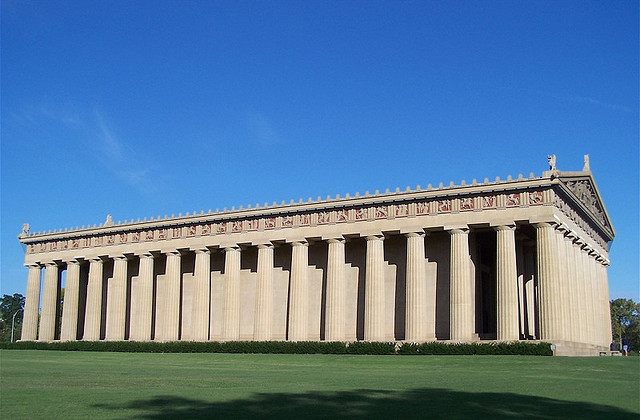 Nashville's Parthenon
Streets in Nashville, Tennessee
19. Pranburi
Pranburi is a quiet and beautiful beach town that is located close to the Sam Roi Yod National Park in Thailand. It has a mixture of chic resorts on its beach that make the city an intimate picture. There are lots of tourist attraction centers in Pranburi like the caves, trails, places where you can watch birds, protective beaches, Pranburi Forest Park and the Limestone Mountains in its parks. Whether you are looking for a cosy place to relax or hoping to catch all the action and engage in all activities in the city, Pranburi is the perfect destination for a fun and cheap holiday all year round.
Fishing in Pranburi, Thailand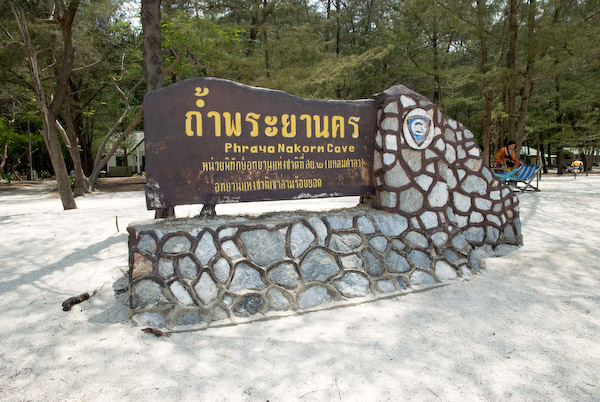 Phraya Nakorn Cave, Pranburi, Thailand
20. Taiwan
Taiwan is located in a state in East Asia and officially the Republic of China. The city has lots of tourist attraction centers such as The National Palace Museum that has more than 650,000 pieces of calligraphy, porcelain painting, bronze and jade, which is the largest collection of the Chinese objects and arts in the world. You will be exposed to the beautiful culture of the Chinese that is fused with the Taiwan culture. There's so much happening in Taiwan all year round, 2014 Miaoli Bombing the Dragon, 2014 Taiwan International Festival of Arts and a number of free dance shows and street fairs which are definitely fun and cheap ways to enjoy your vacation.
Sky Lantern Festival, Taiwan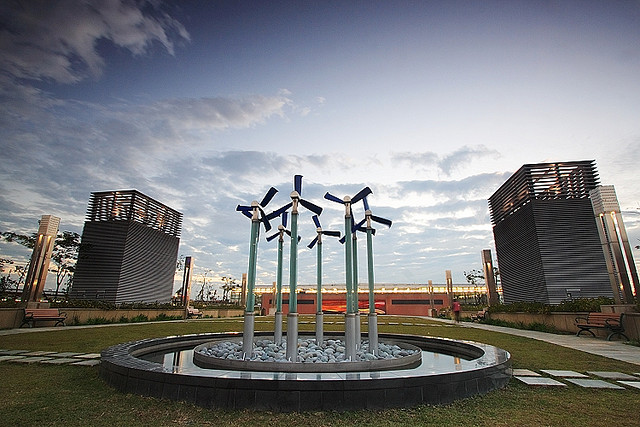 Taiwan High Speed Rail – Taoyuan Station