Exotic destinations are defined by: picture-perfect beaches, enchanted rain-forests, snow-capped mountains, expansive plains, exotic islands, indigenous people with bone crushingly heavy accents laced with dazzling smiles and a whole lot of mother nature to see. These are just some of the experiences, sights and attractions that 'Mama Africa' has to offer.
Africa simply does not fall short when it comes to exciting, enticing and enchanting her visitors. There is a whole lot to do, see and experience. You could lay down and sock up the sun as beautiful palm trees sway in the soothing breeze on exotic beaches in Kenya, or you could visit the tropical island of Zanzibar and learn all you can about spices. Better yet, you could go up Table Mountain and get a bird's eye view of Cape Town or maybe travel up North to Egypt and see the land that Tutankhamun, Ramses and every other great Pharaoh called home. Yes, the motherland is abundantly blessed with natural beauty.
Here are 20 exotic destinations in Africa you haven't visited and should probably visit, these places have so much to offer:
1. Yadis Ksar Ghilane, Tunisia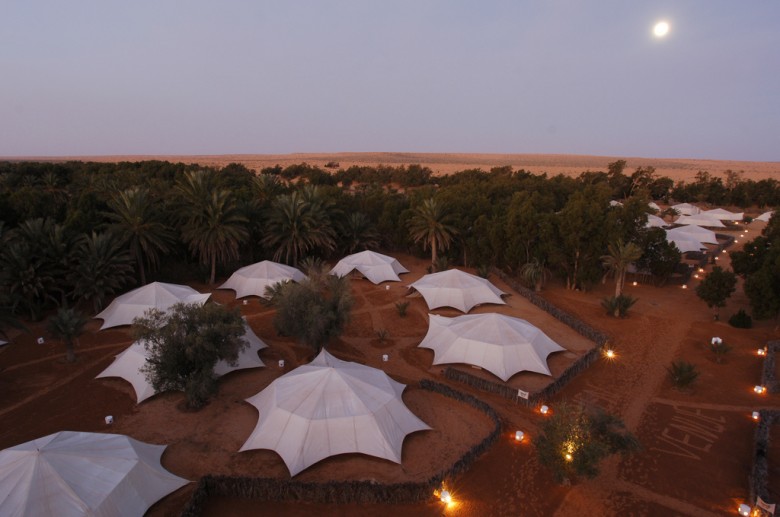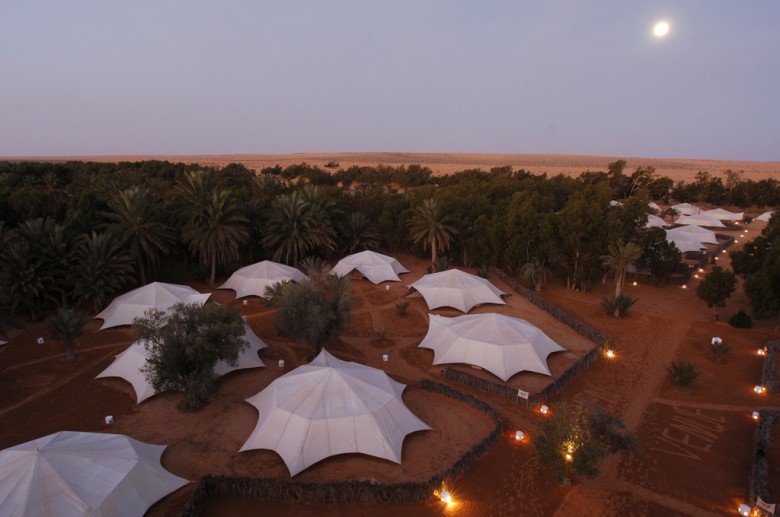 Photo Source: Yadis Hotels on Flickr
There are very few things quite as beautiful as a star-spangled desert night sky. Yadis Ksar Ghilane is a luxurious camp that offers you world class canvas tents which are nestled in a beautiful oasis in the great Saharan desert. You will be surrounded by palm trees, enmeshed in desert sand dunes and bathed in whispering waters from a spring that can only be viewed as a mirage. Often referred to as the 'Gateway to Sahara', Yadis Ksar Ghilane is nothing short of a little slice of paradise in this otherwise harsh environment.
2. Praslin Island, Seychelles
Photo Source: Daniela Ritrovato on Flickr
The Seychelles, as a whole, is an archipelago of exceptional exotic islands. Although every destination in the Seychelles is nothing short of a Caribbean vacation, when it comes to unspoiled natural beauty, nowhere else comes close to Praslin Island. From white, soft sand beaches, to lush vegetation and exotic animals like those that can be found at Vallée de Mai Nature Preserve; this island offers nothing but absolutely stunning beauty and more sun than you can ever imagine. It is so beautiful that it was once thought of as the original location of the Biblical 'Garden of Eden'.
3. Belo Sur Mer, Madagascar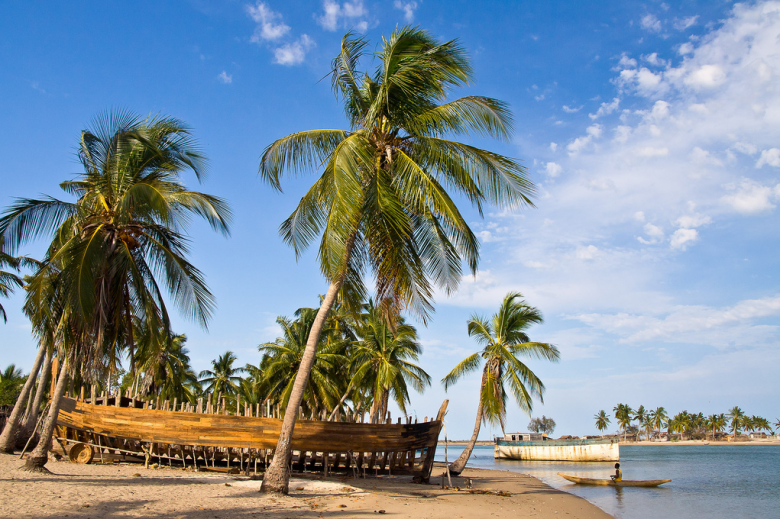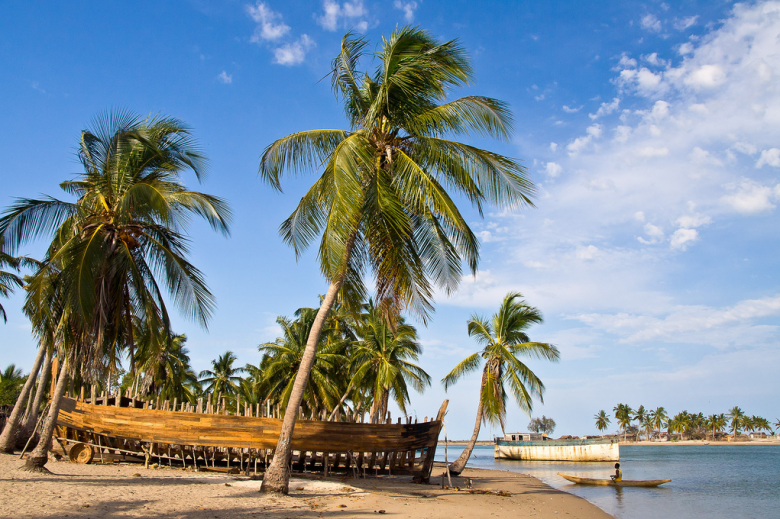 If there is one thing that stands out about Madagascar, it is its unique wildlife. This beautiful island has some of the strangest, and most interesting animals on the planet. But don't get it wrong, Madagascar is not one big zoo. It is a wonderful destination with beautiful beaches, lush greenery and wonderful scenery that will whisk your sore eyes away. Belo Sur Mer is a tiny fishing village that is not only isolated, but is vastly 'unspoiled'. Here, you will find peace, quite, beauty, barely populated beaches and fresh sea food by the ocean front.
4. Essaouira, Morocco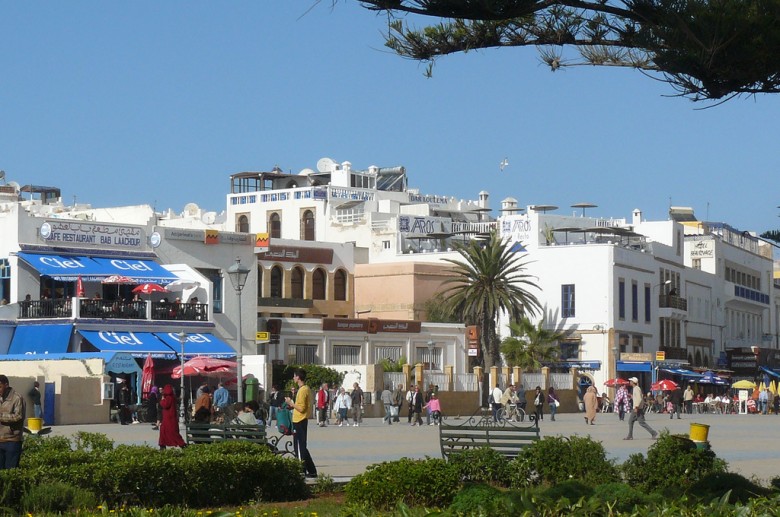 Photo Source: Jonl1973 on Flickr
When you hear 'Morocco' the very first destination that comes to mind is 'Marrakech'; and with good reason, it is a beautiful city. The lesser-known Essaouira, however, is just as beautiful and enticing as any other destination in this great African nation. This is a destination that is simply custom-made for the tourist who prefers the path less travelled, literally. Instead of night clubs and endless parties, here you will find art, some culture and lots of sports. Once you've had your fill, you can take an 'uncongested' walk down the beach or go kite-surfing.
5. Atlantic Evasion Lodge, Bissagos Archipelago in Guinea-Bissau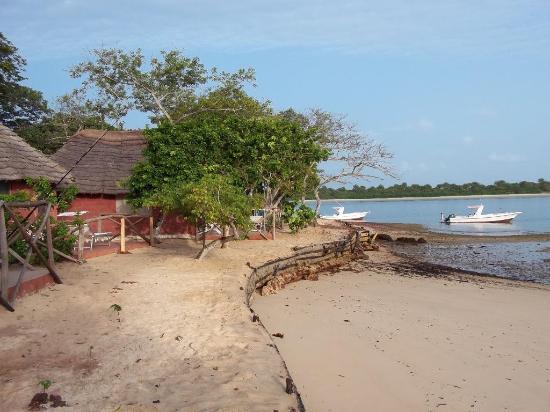 The first thing you need to know is that Bissagos Archipelago is a set of 88 islands in Guinea-Bissau; but that is not the most interesting part. Only about 20 of those islands are populated, which means you have a great many islands simply waiting for you to come and stroll their untouched white sandy beaches. The Atlantic Evasion Lodge is a beautiful base camp found in Acunda. It has established itself as an 'Angler's Paradise'. Being right on the beach, you have whole ocean to practice your fishing skills. Bissagos Archipelago is also home to a ' UNESCO Biosphere Reserve', mostly because of the impossibly diverse flora and fauna found in this region.
6. Tofo Beach, Mozambique
Photo Source: Dominic Scaglioni on Flickr
Imagine yourself on an 8km of absolutely breathtaking sandy beach with a chance to swim with Mantra Rays and Whale Sharks, plus fresh atmosphere and delicious seafood; this is what Tofo Beach offers her visitors. This little fishing village is nestled on a secluded bay and looks over the Indian Ocean. With rolling surf and beautiful grassy dunes, Tofo Beach (and it's little sister, Tofinho) are the perfect destination for a merry seeking traveller who does not wish to rub shoulders with every other tourist in the world.
7. Center Equestre de Riambel, Mauritius
For starters, Mauritius itself is as stunning an island as it gets. But besides the usual sandy beaches, beautiful weather and an easy going way of life; Center Equestre de Riambel located in the South part of the Mauritius offers a bit more to people who venture into this 'wild' side. Have you ever dreamt of riding a horse on an almost deserted beach at sunset? That's romantic! How about swimming with a horse in the ocean? This are the main activities in Center Equestre de Riambel, Mauritius. It is truly one of life's little hidden pleasure spots!
8. Mike's Camp, Kiwayu Island – Lamu, Kenya
There is no way you can mention exotic destinations in Africa without at least mentioning a location in Kenya. Mike's Camp in Kiwayu Island is the embodiment of Kenyan beach holidays. Imagine having an island to yourself,with the beach and the ocean surrounding you – this is what awaits you at Kiwayu Island. Mike's Camp offers all kinds of attractions and activities to the visitors. From fishing trips to scuba diving and scenic flights over crystal clear seas on your way to the Dadori and Boni reserves.
9. Luxor, Egypt
Photo Source: Peter Morgan on Flickr
When you travel North, to the land of the Pharaohs, make sure to visit Luxor. This is literally an open air museum. With an impressive number of pristine preserved monuments, the 'valley of the Kings and Queens' present you with an enchanting trip to the good old, historical days. Go on tour and explore over 60 underground tombs and experience first-hand how the great Egyptians lived.
10. The White and Black Desert, Egypt
If you thought visiting the Pyramid of Giza was strange enough, think again. Egypt has two deserts (close to one another) that simply defy logic. The White Desert has un-earth like structures that can only be described as…well, un-earth like! These ghost-white rock formations give this place an eerier, yet enchanting look. On other hand, the Black Desert is just the exact opposite; filled with blacked sand dunes and hills. The Black Desert is believed to be a remnant of volcanic action from years ago. That does not make it any less mind boggling.
11. Goree Island, Senegal
Photo Source: Jeff Attaway on Flickr
Just a small distance from Dakar, Senegal, is a little island called Goree. Here you will find no cars, a whole lot of sand and sheer tranquillity. Many people may know Goree Island from its reputation as a former slave trading centre. In fact, one of the major attractions in the island, besides the beautiful sands of the beach, is the 'House of Slaves' (Maison des Esclaves). Goree Island presents a much needed change from the hustle and bustle that is Dakar.
12. Nyika Plateau National Park, Malawi
Renowned for its dense leopard population, Nyika Plateau National Park in Malawi is a rather unusual place. It is the largest national park that Malawi has to offer and it has lush vegetation; beautiful mountains complete with rivers and waterfalls, and beautiful trails to boot. Go and experience a little mountain biking, trek through the hills that make up this beautiful park or better yet, take a 'Jeep Exploration Tour' of the whole region. You will see untold natural beauty that can only be found here.
13. Draa Valley, Morocco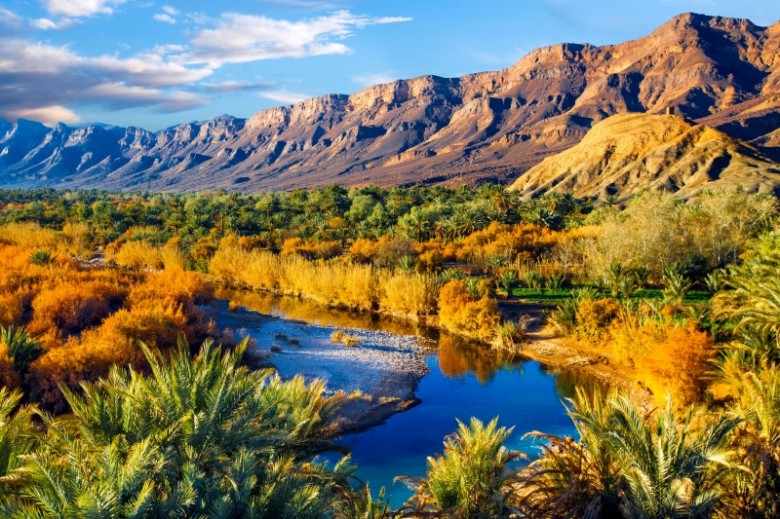 Stunning! That is the only way to describe this splendid landscape. Draa Valley is a picturesque location that has expansive date plantation, kasbahs and red earth that reaches out to touch the skies. If you have had enough of the Atlas Mountains and cannot take any more heat from the Sahara, then head over to Draa Valley and experience something a little different. You will find that the Southern end, Zagora, has a lot to offer in terms of accommodation and tourist activities. This location is 5 hours from Marrakech by road. This drive is actually part of the attraction as you go through a spectacularly scenic route through the Atlas Mountains.
14. Lake Malawi, Malawi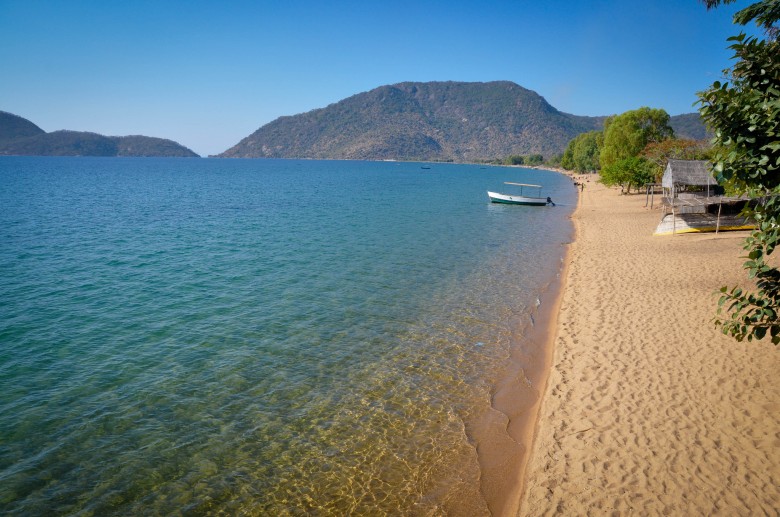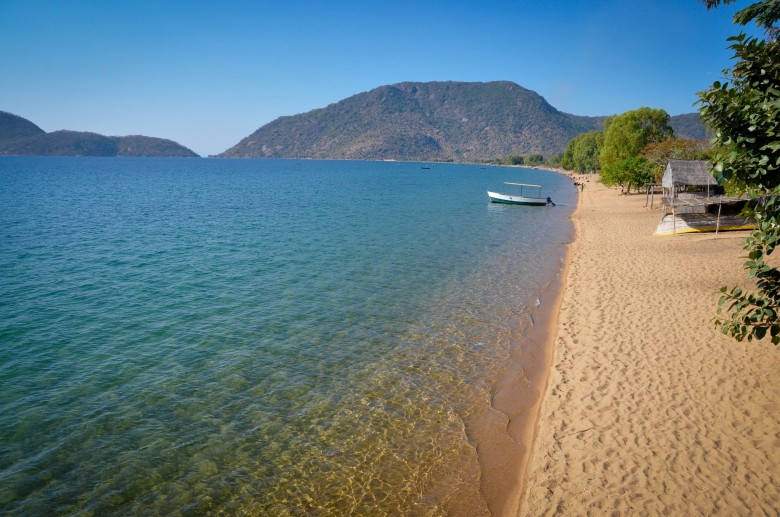 Photo Source: Skip Russell on Flickr
Lake Malawi is one of the most beautiful Lakes in the world. But people don't come here just to gaze at the water. The lake is also home to about 1,300 different species of tropical fish, which makes it a 'must-visit' location for those interested in freshwater diving. Lake Malawi has such an impressive bio-diversity that it has been dubbed by UNESCO as the world's very first freshwater park (Lake Malawi National Park). The beautiful waters, the exotic fish and the surrounding lush vegetation makes Lake Malawi a place worth visiting.
15. Sof Omar Caves, Ethiopia
Photo Source: Bini on Panoramio
There is a tiny Muslim village called Sof Omar in Bale, Ethiopia. This little place has the most amazing network of natural caves. These caves, that go deep into the Earth, were formed by the Wab River as it made its way down from the adjoining mountains. If you have heart, you can travel to this part of Ethiopia, pick up a torchlight and more courage than you can master, then start your journey towards the centre of the Earth. You will get to see arched portals, echoing chambers that cut deep into the belly of Mother Earth and high eroded ceilings. It is an adventure, to say the least.
16. Lalibela, Ethiopia
Photo Source: Philipp on Flickr
Imagine visiting a location that has ancient monolithic churches curved out of nothing but rock! In this medieval settlement in Wallo, you will find such marvels. These rock-hewn churches are believed to have been commissioned by King Lalibela way back in the late 12th or early 13th century. To say that these rock edifices are magnificent would be to understate the matter. This complex of churches curved from a solid rock stand as a testament to genius craftsmanship and vision. Touring all of them will take the better part of a day, but it is really worth it.
17. Garden Route, South Africa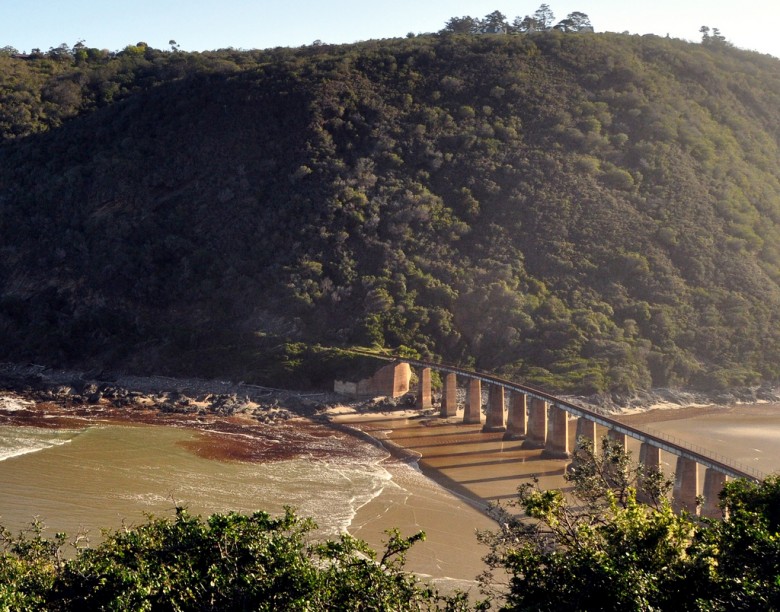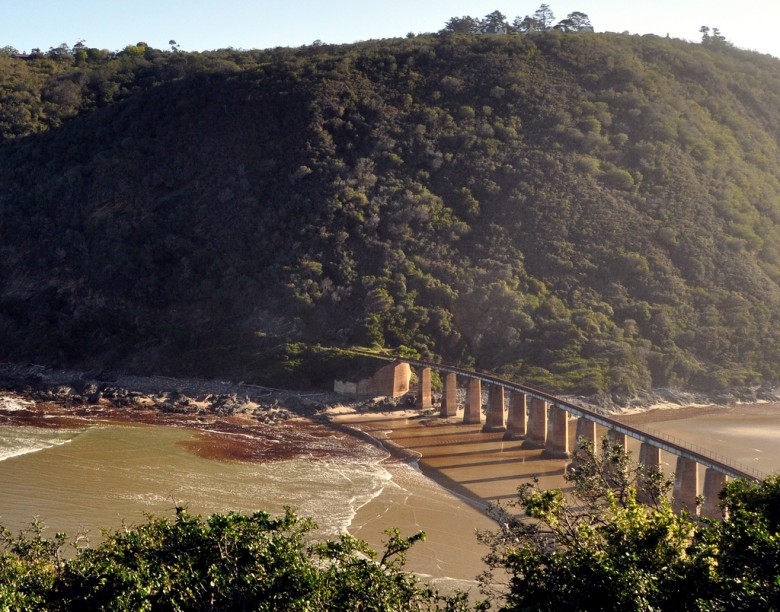 Photo Source: Meraj Chhaya on Flickr
The Garden Route is a renowned scenic stretch that runs from Mossel Bay and ends at Storms River in the South-Eastern coast. On this beautiful stretch, you will get to see a host of excellent attractions that include ten nature reserves. These reserves are home to seals, dolphins and mostly notably, the Southern Right Whale, which is and endangered species. Additionally, you can do some excellent bird watching as there are well over 300 species of the most wonderfully coloured birds here.
18. Loango National Park, Gabon
Photo Source: Janhamlet on Flickr
In a country that is about 80% rain forest, Gabon has much more than just trees to offer people visiting. Within this lush country stands Loango National Park, Africa's last Eden. With a combination of thick forests, lush savannah and meandering rivers, Loango is one of the best and most promising natural sanctuaries in the world. One of the most notable attractions here are the surfing hippos that this region is famous for. You will also run into some island-dotted lagoons, white sandy beaches with elephants as the sunbathers and an exciting variety of rare land mammals.
19. Lake Bunyonyi, Uganda
Lake Bunyonyi in South Western Uganda is Africa's second deepest lake. But beside the fact that it has some of the most tranquil waters in this East African nation, Lake Bunyonyi has a reputation as a mystical lake. An aerial view of the lake shows that it has several islands in very close proximity. This gives the whole region a surreal feel. It's like a fantasy scene from a movie. Tour this wonderful lake and experience tranquillity like you have never before.
20. The Great Zimbabwe Ruins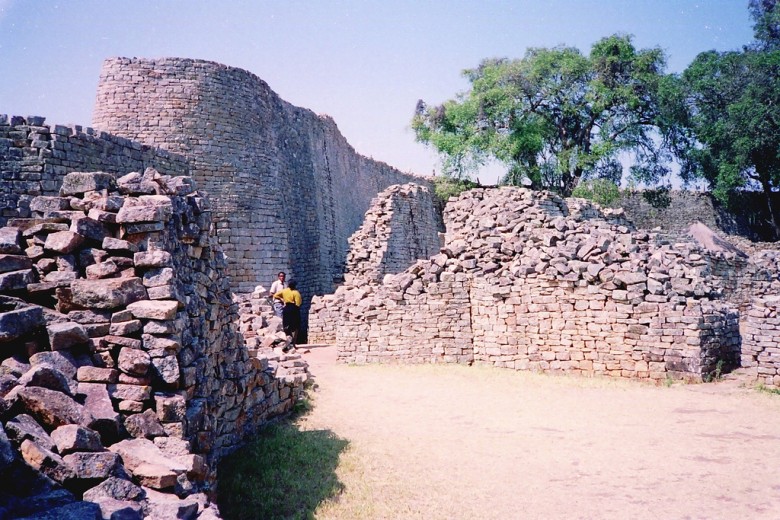 You have heard of the 'Stonehenge' in England, and you have probably heard of Thimlich Ohinga in Kenya…they are both historic structures made out of stone and shrouded in mythical legends. Joining these mysterious ranks, are the 'Great Zimbabwe Ruins'. These are huge rock formations that date back about 900 years. The locals believe that this area was the playground of mythical giants. Looking at the region, you might actually believe that too. If you are one for mystery; if you find the great Pyramid of Gaza enchanting, then you will definitely want to visit the 'Great Zimbabwe Ruins'.
As mentioned earlier, Africa does not fall short when it comes to mesmerizing her visitors. There are corners of this great continent that will take your breath and never give it back. Book your flight with Travelstart and come visit the Motherland and witness stunning beauty at its rawest form.
Have you visited any of these destinations, share your experience with us in the comment below: