Kenyans are without a doubt, a vibrant and fun loving lot. Even with all the differences in their personalities and cultures, there are still plenty of things that bring them together. Apart from visiting the touristy attractions, there are more things to do in Kenya than you can possibly imagine. These things are lesser known options, they are mostly easy to do and you need not be Kenyan to enjoy them.
We present to you 14 things locals like to do in Kenya. Whether you are planning a move to Kenya or just visiting, these are awesome ways to enjoy the magical life of the country.
1. Make merry and party hard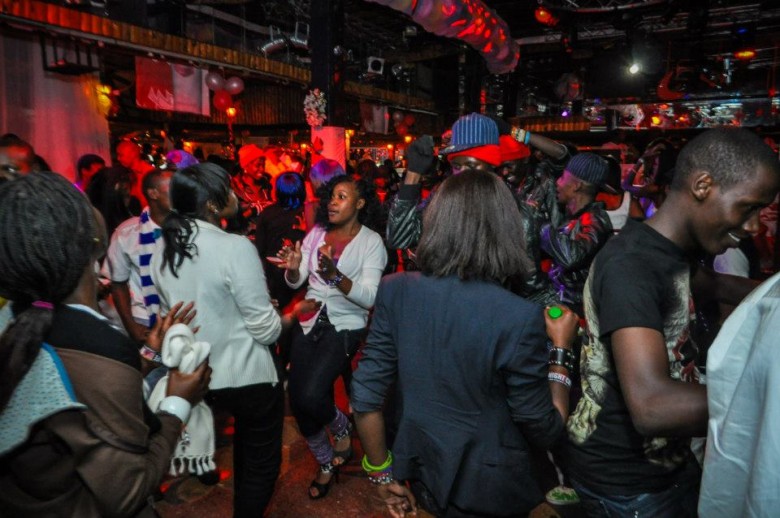 Going by how much Kenyans love to have a good time, one can safely assume that any day is party day. Locals will party hard after work until late and still be on their desks the following morning, hangovers notwithstanding. Throw a party on Wednesday evening with great music and plenty of drinks and people will still show up. Locals will always find something worth celebrating with friends; successes, milestones or just because it's Friday. The biggest gainers are probably bars and nightclubs that are in business all week, with weekends being the frosting on the cake.
2. Attend events and concerts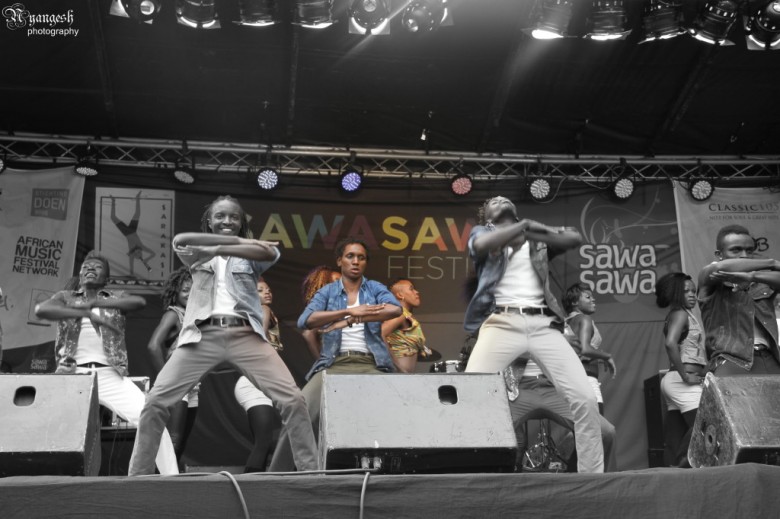 Sawa Sawa Festival | Photo Source: Sarakasi.org
Events and concerts are bound to feature on any list of things that Kenyans look forward to. For many locals, knowing that a must-attend event is upcoming sure does make monotonous days at the office more bearable. When these events showcase the best of music, food and all things artsy, attendance usually exceeds expectation. Certain music concerts and events like Blankets and Wine that are held periodically have very loyal attendees. Depending on the location, the amount charged and the target audience, local events will range anywhere between plain and utmost flamboyant. For local upcoming events in Kenya, check out Hangout Kenya.
3. Fun group activities
There are plenty of fun activities that locals enjoy, often in groups. They include pool, paintball, bowling, indoor rock climbing, ice-skating, and racing on go-karts. Most of the activities are intended to be competitive without taking away the fun and locals love and enjoy doing them.
4. Watch movies and plays
Who doesn't love to watch a great movie or TV show, the kind that leaves you wondering what you are doing with your life? Movies are definitely a big deal for locals and while many prefer the comfort of their couches, lots still throng cinemas especially during premières. Watching movies in 3D is awesome no doubt, but 7D makes the experience more memorable. In addition to feeling effects like leg tickling, blowing wind and water sprays, the seats move up and down, back and forth and sideways in synch with the movie. Lovers of plays get to catch up on the latest action at Kenya National Theatre, Alliance Francaise and Phoenix Theatre.
5. Go on road trips
Road trips usually provide a good means to cool off after a tough week at work. These trips are fun and adventurous as many times colleagues and friends head out to places they have never been before. Many will enjoy cruising around with occasional picnic stops while the daring ones will go for activities like bungee jumping. These road trips are not always rosy, but the challenges encountered are the kind that found long-lasting friendships.
6. Games and sports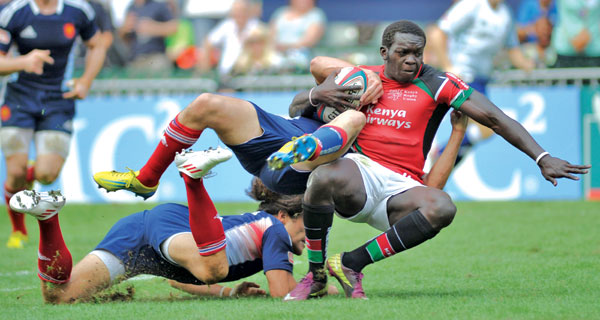 Locals are gaga about sports and games, and many times it doesn't matter if they are in a stadium or in front of a screen. Kids are exposed to different sports while at school and they grow up playing and cheering their favourites. Local teams have their own 'diehard' fans and sports events, be it rugby or football, are usually well attended. The corporate types are known to play golf while the introverts stick to indoor games. Occasionally, guys will get together to play video games or watch international teams battle it out at the club.
7. Eat Nyama Choma

Nyama choma is a Kenyan delicacy, and the name is Swahili for 'roasted meat'. Be it roasted beef, chicken or lamb, nyama choma is one meal that tends to bring people together. The meat can be roasted on a charcoal stove, grill or oven and can be prepared at home with friends and family. It is also readily available in many hotels all over the country at different price points. You will find locals queueing at Kenyatta Market, City Park or Nairobi west alley in Nairobi and some amazing restaurants in Mombasa and other Kenyan towns for delicious Nyama Choma.
8. Have Kenyan Tea or Coffee
Locals grow up having tea as a constant on the breakfast table, and hardly a day goes by without tea being served in many Kenyan households. Some may add coffee or hot chocolate to the list of options but the good old cup of tea remains. Coffee houses and restaurants milk this love for tea and coffee for all it's worth.  There are flavoured teas and different brands of coffee to suit different tastes, but the Kenyan Highlands remain the invariable source.
9. Hiking and Camping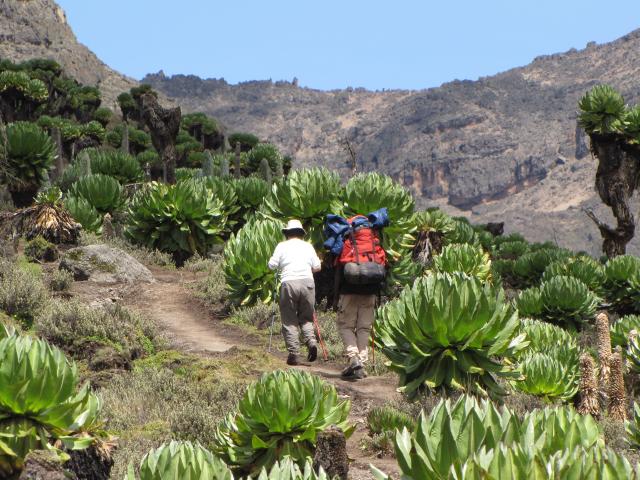 The outdoors make for a great breather and many locals would not pass up an opportunity to go hiking, rock climbing or even mountain climbing. All are good means to unwind and stay fit at the same time. Camping especially in the wild makes for a great adventure. Many lodges on the slopes of mountains or the shores of lakes encourage locals to visit by organizing hikes or making provisions for camping. You will find locals trekking to Mount Kenya, walking up Mount Longonot, hiking Ngong Hills or camping near Lake Naivasha, Rift Valley.
10. Home cooking
Photo Source: The lemon grass cooking class on Facebook
Takeouts have nothing on the delicious homemade meals that many locals can prepare. Ingredients and spices used to cook are readily available and many people learn how to cook way before adulthood. Busy schedules may make takeouts seem more convenient but many locals still prefer home cooked meals and enjoy cooking for themselves. If you are visiting Kenya, you could take cooking lessons and learn how to cook Swahili speciality. The Lemon Grass Cooking Class is one of the most exciting cooking classes in Nairobi.
11. Go Shopping
Even with varying likes and dislikes, and tastes and preferences, locals are still brought together by the recurring need to shop. While ladies buy more home items, clothes and shoes, guys mostly go for necessities, gadgets and cars. Retailers try to ensure that the shopping process seamless and enjoyable. With a wide variety of shopping malls and stores around the country, shopping has become an activity that many locals love to do. The most popular shopping malls are Nakumatt, Sarit Centre, Garden City, City Mall Mombasa, Galleria and many others.
12. Go on safari
Kenya has been blessed with plenty of forests, parks and wildlife that are major tourist attractions. National Parks, Game Reserves and Museums still get a lot of local tourists and there is a clear appreciation for wildlife. Many locals are sightseers at heart, and those who don't visit these parks during family vacations or school trips eventually visit during adulthood.
13. Hang out with friends and family
Many locals reserve their weekends for family and close friends, especially if they don't get to see them much during the week. Visits to see extended family and hangouts with friends are a priority for many locals. You will find locals hanging out with their friends and family during the weekends at the parks and local restaurants around.
14. Sample exotic cuisines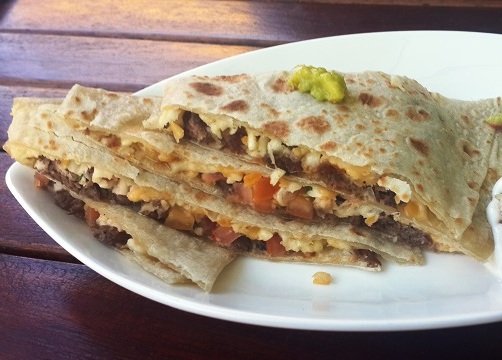 Many locals are passionate foodies and though they settle for Kenyan foods in their homes, they often venture out and try exotic cuisines. A great deal of restaurants feature Ethiopian, Indian, European, Arabic and Mexican meals on their menus and locals occasionally dine there to sample them. It is no wonder that lots of foods not indigenously Kenyan feature prominently in Kenyan homes and restaurants.
Have we left out any activities that you love to do? Do let us know on the comments section below.