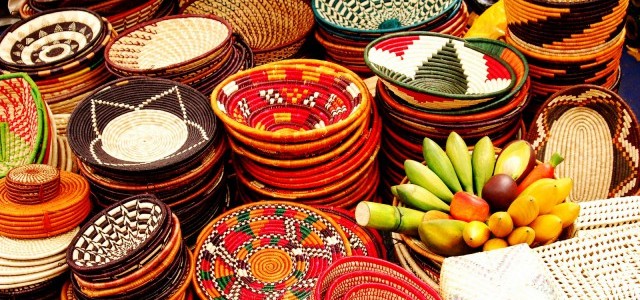 As much as Kenya is renowned in the world its beautiful tourist destinations, the country has a lot more to offer than just exquisite scenery and weather. But of course, if you are going to be travelling and scouring Kenya for its hidden treasures, then the beautiful scenery and weather can make your quest more enjoyable.
Kenyans in general are very friendly. Perhaps as friendly as they are creative. For a country that has over 40 different ethnic groups, it is no surprise that it is a melting pot of ingenious originality. The 40 plus different ethnic communities are complemented by a host of foreign visitors and permanent residents, who only add to the vibrant disparity in style, taste and creativity. Kenyans pierce the mundane to create beautiful things and it is incredible to see their creativity being shared with the world.
That being said, here are 13 beautiful things you didn't know were made in Kenya:
1. Kenyan Artefacts
We do not have the space to list everything in this category, but anyone wandering through Kenya's Masaai markets, be it a local or a foreign tourist, cannot help but notice the many different kinds of artefacts on display. These wood, glass and stone carvings are of very many different things found around and within the country. Many are of the wildlife the country has to offer, others are of the different people, buildings, cities and vegetation. These artefacts are as original as they are creatively done.
2. Kikoy Fashion
Kikoy is a fashion line that has made an enormous name for itself the world over. Although many people are familiar with the beautiful clothing line, not many know that it is an original Kenyan production. The Kikoy company only uses cotton from within East Africa and the product production, observes international eco-certified standards. Based in Kenya, the company produces shirts, pants, curtains, bed sheets and a host of other items using the ethnically endearing Kikoy style. See: Kikoy Collections
3. Kitengela Glass Artefacts
Kitengela Glass is one of the world leading glass artefacts production companies. The name itself is a dead giveaway for those familiar with Kenya. Kitengela is a place in Kajiado County. The glass artefacts are, without a doubt, of world class standards. From flower vases, kitchen utensils, lamp shades, wall art and almost anything you can think up, the Kitengala Glass company can make it, using glass. See: Kitengela Glass Art
4. Flamingo Wall Tiles
You may have noticed them on the bathroom walls of the different resorts in the country. Some of the best hotels and houses use these beautifully designed wall tiles that come in very many different colours and designs. These Flamingo wall tiles are a production of Kenya's very own, Flamingo Tiles. A company that is based and does all its production in the country. The company boasts an extensive array of coordinating trim tiles, mosaics & décor pieces. See: Flamingo Wall Tiles
5. Kwani?
When exploring what a country has to offer, you can never overlook its literary prowess. Kenya has produced some of the worlds finest writers. The international community is familiar with Ngugi Wathiong'o, but Kwani?, a Kenyan based literary network and publisher has launched the careers of many local writers. Some of whom have gone on to win the coveted Caine Prize for African writing. The publishing house publishes short stories, novels and local literature. See: Kwani
6. Seiwa Garden Outdoor Furniture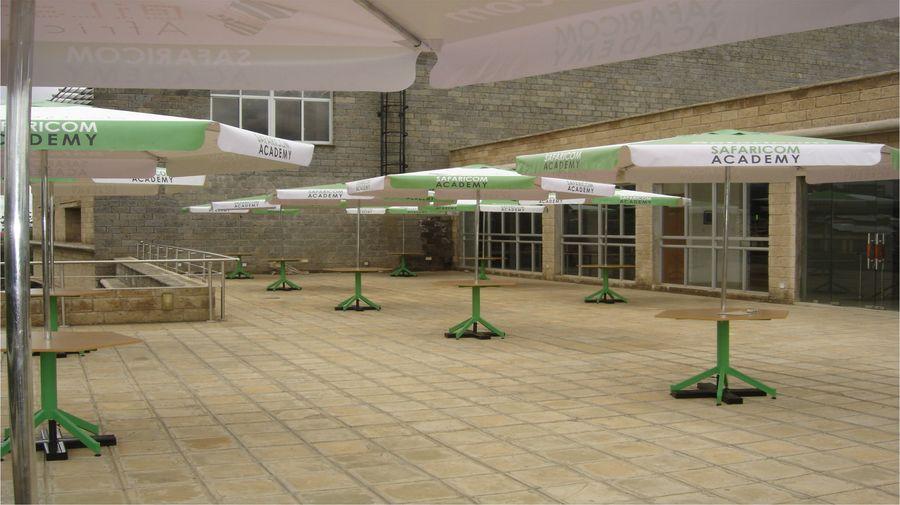 Seiwa's is a garden furniture production company that has been serving the country for some years now. You may have noticed that many resorts, hotels and restaurants have beautiful garden furniture that are very durable and can withstand the harsh 'outside weather'. Most of these garden furniture including, shades, tables and chairs are manufactured by Seiwa along Mombasa Road. See: Seiwa Kenya
7. Finlays, Ketepa and Kenya Gold Tea
When you take a drive into the heart of the country, you will find a little known town called Kericho. Kericho is the home of Kenyan tea. The international community may be familiar with Kenya Gold Tea and even some blended brands from Finlays. Ketepa is one of the leading tea production companies in the country and combined, the three companies produce some of the best brands of tea in the world. See: Kericho Gold Tea
8. Housemark Artwork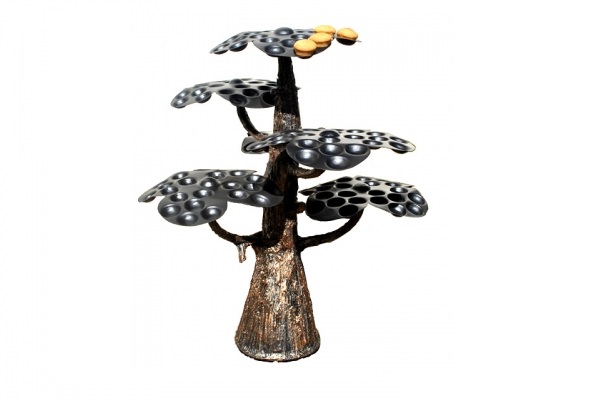 Housemark produces some of the most original designs when it comes to wall art. The best part about this is that, not only is it 100% Kenyan, the different pieces they produce are completely functional as opposed to just ornamental. They base their designs on things like wall clocks, candle holders and key racks among many others. See: Housemark
9. Bamboo Furniture
Okay, so maybe this is not indeginous to Kenya only, but the country is without a doubt, one of the leading producers of Bamboo furniture in the region. The best part is that, these pieces are made from local bamboo material by local artists at the Bamboo Center. You can get tables, shelves, chairs, seats and even shoe racks. Whatever design you fancy, you can have it made using Bamboo locally. See: KenyaBamboo
10. Ngong Road Furniture
In Nairobi, Kenya, there is a long stretch of road called 'Ngong Rd'. Along Ngong Rd, you will find some of the best furniture productions in the world. The World!!! These local wood and reed productions are on display on the side of the road and are good enough to adorn even the most princely of abodes.
11. Tusker, Kenya's Premium Beer
Produced by Kenya's very own EABL, Tusker is a premium lager to rival any international beers on the market. It is so good, that Tusker has become synonymous with 'good times' in the country and indeed, some international communities. This beautiful brew is produced locally from local ingredients found within the country. It is Kenya's number one premium beer.
12. Kenyan Leather Products
From shoes to belts and even bags, Kenya has some of the best leather products in the region. Although, international conglomerates like Bata have a strong grip on this market niche, those looking to go authentic can find many beautiful leather products at the daily Masaai markets that are located in different parts of Nairobi. These leather products tend to be superior by far when it comes to durability and original design. See Rift Valley Leathers.
13. Lamu Wood Furniture
Although we have mentioned furniture before, we would be doing you a disservice if we do not mention Lamu Wood Furniture. These are some of the most authentic Swahili and Arabic wood furniture designs you will ever come across. They are stunningly beautiful, originally designed and made in Kenya. These furniture pieces are absolutely breathtaking! If you want to adorn your house with coastal decor, then Lamu Wood Furniture is what you want. See: Lamu Wood Furniture
As mentioned earlier, Kenya has a great deal more to offer than just pretty smiles and wonderful scenery. Take a tour around the country and experience the different cultures and the designs that come with them.
Related articles across the web