For those who are not entirely familiar with their Atlas, Kenya is a gorgeous little country in the Eastern side of Africa. she is home to the second highest mountain in the continent (Mt. Kenya), home to the Maasai Mara and her breathtaking annual wildebeest migration, home to a majority of the world athletics champions and home to an insanely gorgeous coastal line that just so happens to include Mombasa and Lamu.
Although Kenya is synonymous with quite a few wonderful things, Ski holidays, winter sports and being snowed in are all things she is NOT known for. We are in the tropics, and on this side of the sun we have breathtakingly beautiful weather.
Kenya is a touristic mammoth. That's how beautiful this country is. But as world famous as she may be in some circuits, there are still some facts about this country that even Kenyans are not too familiar with. That being said, here are 10 things we bet you didn't know about Kenya
Kenya has 6 UNESCO World Heritage Sites
UNESCO World Heritage Sites are places that are recognized as being of great physical or cultural significance. It is a privilege that only some of the most exclusive locations in the world hold; these are places worth preserving, and Kenya has 6 of them!
Fort Jesus, Mombasa
Lamu Old Town
Mount Kenya Forest
The Sacred Kaya Forest, South Coast
Lake System in the Great Rift Valley
Lake Turkana
Kenya has a 'cheese tasting' culture
Almost no one would associate Kenya with cheese. But wouldn't you know it; the country has a rich cheese tasting culture that is the preserve of a few enthusiasts who know where to look. In Limuru, there is a farm called 'Brown's Cheese' that has a cheese factory which offers tasting tours to those interested. You get to see and learn how the cheese is made, eat quite a bit of it and drink some wine. Visit: Brown's Cheese
You Can Go Snake Hunting
You have probably heard of pythons, mambas, cobras and puff adders. Most of us prefer to keep our distance from these slithery vials of poison. But for the dare-devils, a chance to act out scenes from Anaconda and go hunting for pythons in the wild is simply too tempting to pass up. Kenya has well over 100 documented snake species, most of which are illusive, poisonous and not the kind of creepy-crawlies you want keeping you company by the way side. In Watamu, there is an outfit called 'Bio-Ken' which has taken it upon itself to show you all Kenya has to offer in terms of snakes. You can book tours that will take you through some of the most dense forests, rugged rocky cliffs and watery riverbeds (all this in the name of finding these illusive creatures).
Kenya Values Conservation
With all that is going in the world today, from impossibly high levels of environmental pollution and encroachment into lands meant for wildlife, Kenya is one of the countries that are leading the fight against the kind of damage that we can do to our world as humans. We have 65 protected areas specifically meant for wildlife. These are beautiful National Parks such as Meru National Park, amazing Marine Parks, national reserves and sanctuaries. Aside from that, the very first African woman to win the Nobel Peace Prize was Prof. Wangari Maathai; an environmentalist from Kenya.
Kenyans are highly religious people
About 70% of the people in Kenya can be classified as Christians (Catholic and Protestant); roughly 25% still adhere to indigenous religions and the remaining 5% comprise of Muslims, Hindus, Sikhs, Baha'is and Parsees. The deeply rooted religious culture within the country can be witnessed by simply reading the words of our National Anthem (it is a heartfelt prayer for the nation that was adapted from the Pokomo tribe).
Elizabeth became Queen while in Kenya
Princess Elizabeth was staying at the 'The Treetops Hotel' with her husband, now Prince Philip, when she got the news that her father, King George VI, had passed away. Of course, she had to go back home and get coronated, but technically, she became Queen of England while in Kenya.
Kenya is perfect for big blockbuster film locations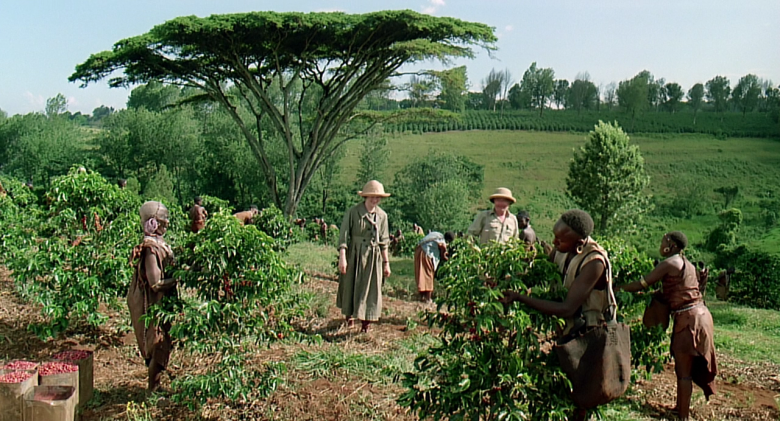 You may not know this, but every now and again, big movie production houses in Hollywood do tour the world to produce all those wonderful silver screen pictures that we simply cannot get enough of. Kenya, being an annoyingly gorgeous country, has been host to some of the most renowned on-location film shoots. Here are some of the most famous movies shot on-location in Kenya.
Out Of Africa (Perhaps the one movie that shows Kenya's beauty in its full splendour)
King Solomon's Mines
Nowhere in Africa
The Constant Gardener
To Walk With Lions
Tomb Raider: The Cradle of Life
The Ghost and the Darkness
Mississippi Masala
Kenya is the 'Strong Silent' type
Although there have been a few skirmishes within the country, Kenya is known as one of the most peaceful Nations in Africa. With no civil war, no internal strife and a reputation for undertaking 'Peace Keeping' missions within Africa, Kenya is not only a pretty nation, but a peace loving one as well. But just because Kenya isn't known for her violence and invasions does not mean the country does not have an army to speak of. KDF (Kenya Defense Forces) is ranked as the 46th strongest standing army in the world and the 6th in Africa.
Kenya is OLD and has the scars to show it
There have been discoveries of Paleolithic remains in Turkana that have led scientists to believe that Kenya might just have been the birth place of humanity. If that does not impress you, then try this, the Great Rift Valley, which runs across the face of the country and can be seen from space, is well over 20 million years old. It is said that it was formed when the Earth's crust started that tedious splitting business that formed all the continents.
You can swim with Dolphins in Kenya
Okay, this is not an exclusively Kenyan thing, but it is still pretty cool. From having dinner on floating restaurants, to feeding crocodiles and having breakfast with Giraffes, the number of weird, yet thrilling things you can do in Kenya is simply mind boggling. Did you know you could ride and eat an Ostrich? But we digress. Back to the dolphins. Yes, you can swim with dolphins in Wasini. These are dolphins in the wild, so you can't quite get them to stand still long enough to hold a conversation or pet them, but they do swim up real close.
With well over 40 million people and some of the most fascinating wild life on the face of the planet, Kenya is not only beautiful, eclectic and insanely sunny, but she is also strong and peaceful.
If you haven't toured this country, you should make a point to do so before you are all out of touring days. For those who have, let us know some of the lesser known facts about this beautiful country from your point of view.