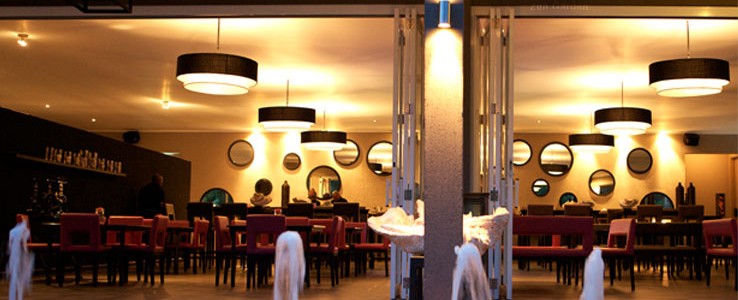 People jokingly say that, 'The Chinese are coming".  Truly, China's influence on the world is becoming more and more palpable by the day. Like many other countries, Kenya has whole heartedly embraced the 'Chinese'. Even before the major roads project which was accomplished through a partnership between the two governments, China already had a great influence in Kenya. That influence translates to a merger between the two cultures. And as usual, where two different cultures come together, people have to sample the different types of food each has to offer.
Kenya now has an extended lineage of Chinese restaurants where you can easily unsheathe your chopsticks and savour the delicious Asian dumplings. Here are the 10 best Chinese restaurants in Nairobi that offer authentic Asian foods:
1. Bamboo
This is a wonderful restaurant that offers much more than just Chinese food. Bamboo is part of Zen garden, which is an amazingly serene restaurant in Spring Valley. The restaurant is located on Lower Kabete Rd, just a few minutes from Westlands. Bamboo restaurant offers a fusion of Eastern cuisines that will leave you reeling from the explosion of different flavours in your mouth. Here, you can find the best of Chinese, Thai food and Japanese cuisines. By ordering exclusively Chinese, you can experience some of the best dishes the Orient has to offer from Gong Bao chicken to home made noodles.Visit: Zen Garden
2. Tin Tin
This is perhaps the best known and most reputable Chinese delivery restaurant in Nairobi. Situated right in the middle of the Central Business District, Tin Tin is one the lower ground floor of the iconic K.I.C.C building. It is ostentatiously decorated in a manner that will leave no doubts as to its heritage. The menu is quite diverse, from some of the best seafood to authentically made noodles. Being located at the heart of the city is only one aspect of Tin Tin that is favorable; the high standards maintained within complete the look. Visit: Tin Tin
3. Double Dragon
This is a Chinese restaurant with a twist. The décor is a fusion between classic and modern Chinese. The menu is authentically Chinese with dishes you cannot pronounce but that taste just as good as anything you have ever tasted. It has five private dining rooms that even come with Karaoke machines just in case you are throwing a fun diner party. Located at Junction Mall on Ngong Rd, the home made noodles, sea foods and Chinese bbq will definitely have you coming back for more.
4. Taste of China
This is a lavishly decorated Chinese restaurant that is located at the stylish VIP Plaza on Westlands RD, in Westlands, Nairobi. What stands out about this restaurant is that it is has a fully stocked modern bar and a tranquil restaurant. It is perfect for romantic evenings in a secluded area. It offers a wide range of dishes from all over China, including, crispy aromatic duck and Gong Bao chicken with peanuts. Visit: Taste of China
5. Xian Chinese Restaurant
Lavington is one of the most opulent areas in Nairobi, Kenya. In the middle of all this, on Muthangari Rd, at Salonika Villas, sits an amazingly authentic Chinese restaurant called Xian. In accordance to its location, Xian is very tastefully decorated and offers a wide range of Chinese dishes for its customers to choose from. You can also choose to dine inside or sit outside by the pool where the ambiance is even more romantic.
6. China Plate
With a name like 'China Plate', you will not be faulted for expecting to find only the most authentic of Chinese dishes and decorations at this restaurant. China Plate is located on Valley Rd, in the Chancery Building in Nairobi's Milimani area. The dishes here are authentic Chinese cuisines from bok choy leaves to deliciously made noodles and duck. Visit: China Plate
7. Spring Garden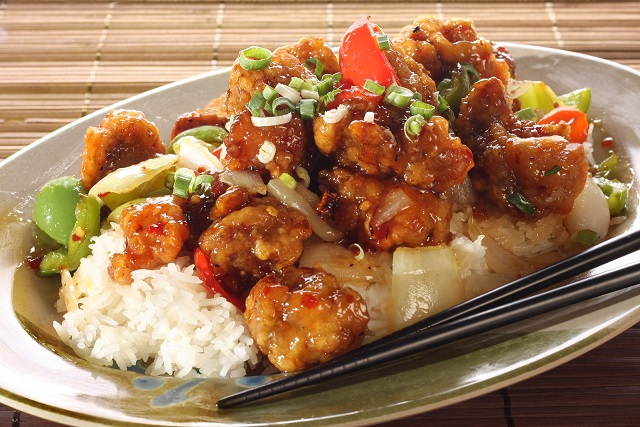 This one of the most lavishly decorated Chinese restaurants in town. It is located in Lavington, on James Gichuru Rd. It is very easy to find due to the fact that it is in an old colonial house near Lavington's Shell Station. It has a garden and the dishes here are particularly scrumptious. You are advised to try the hot and sour soup as well as any of the many Chinese cuisines found within.
8. Mister Wok
Located in Lavington, on Muthangari Rd, Mr. Wok is your typical Chinese restaurant. The décor screams 'Orient' and the dishes are just absolutely delectable. It has every dish you would expect to find in a Chinese restaurant; from roast duck to chili egg plant and of course, noodles. Mr. Wok is so popular that they even have a different branch on Mombasa Rd, at Capital Center and another one at behind Forest Plaza Apts, Keiyo Road, Parklands . Visit Mister Wok
9. Fang Fang

Fang Fang is one of the longest standing Chinese restaurants in Nairobi. It is located on James Gichuru Rd in Lavish Lavington. It has a romantic setting which allows the patrons to dine in its well decorated garden. The menu is authentic Chinese and the service is commendable. Here, you can thrill your taste buds with dishes such as sweetened pork, spring rolls and scallion pancake.
10. Yue Hai
This is a relatively new restaurant on the Chinese restaurants scene in Nairobi. It is can be found on Kayahwe Rd, which is just off Dennis Pritt Rd. Like most of it compatriots, it has a garden and offers authentic Chinese cuisine. What sets it apart though is the fact that it has a very wide variety of duck dishes and some very scrumptious chicken meals.
These are 10 of the best Chinese restaurants in Nairobi, Kenya. Although some of them are located in the most affluent parts of Nairobi, the typical plate goes for about 1,500KES. That is a very affordable rate considering the level of service and the kind of ambiance you will be treated to. When you think of trying authentic Chinese cuisine, think of these places.