Want to travel to Mumbai? Book cheap flights to Mumbai with Travelstart!
Mumbai is formerly known as Bombay, the capital of the Indian state of Maharashtra. It is the fourth most populous city in the world and the most populous city in India, with an approximated population of 20.5 million. Mumbai is one of the most populous urban regions in the globe and was named as an alpha world city in 2009. It has the highest GDP of any city in South, West or Central Asia and the wealthiest city in India. It is the entertainment and commercial capital of India and one of the world's top commerce centres in terms of international financial flow.
Travelstart offers cheap flights to Mumbai; search and compare flight fares on major airlines in Kenya.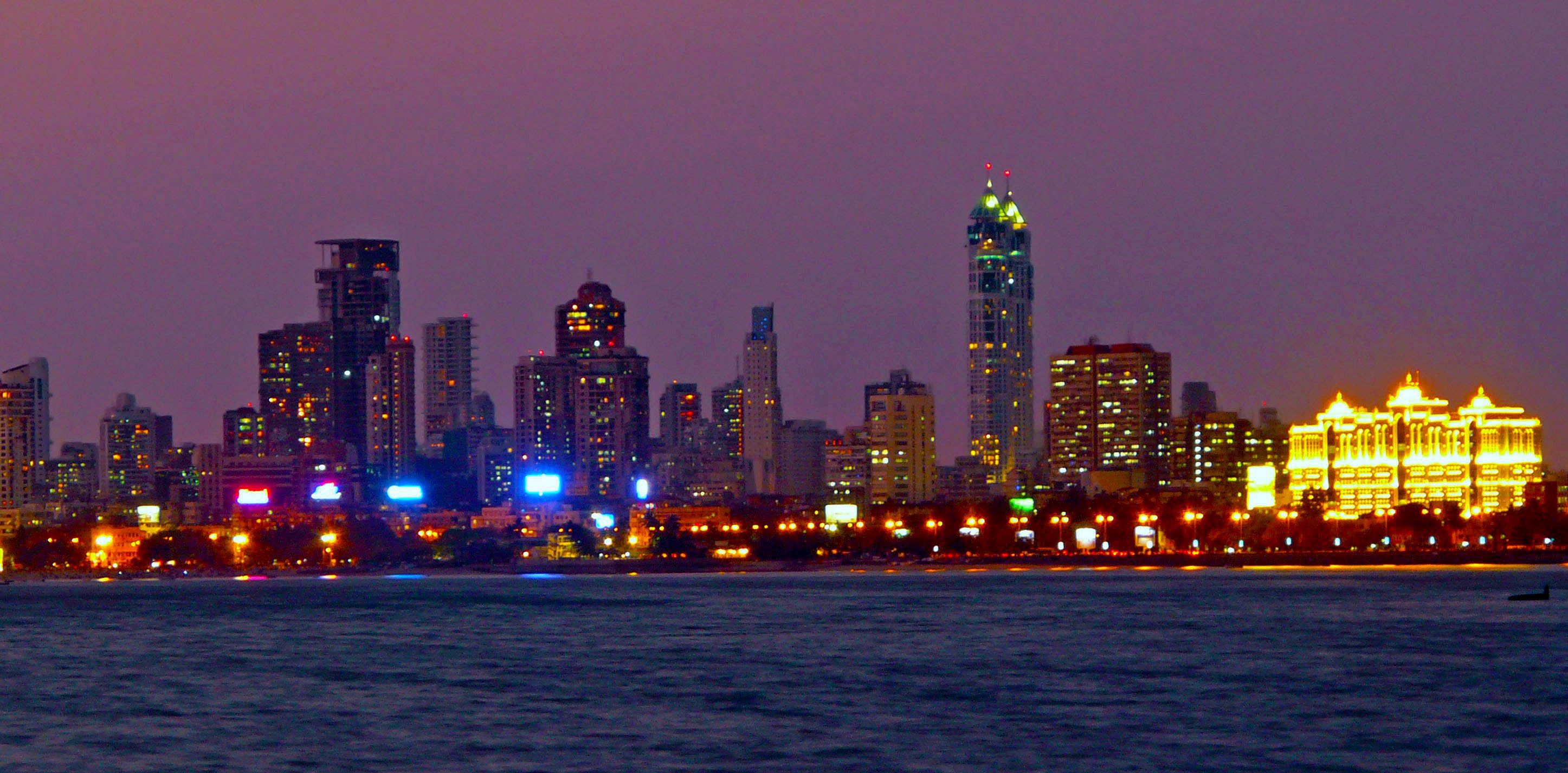 Major Attractions
Experience clapping and whistles by crowd in awe admiration of their celebrities in cinemas such as Eros opposite Churchgate, Metro on M.G.Road, Regal in Colaba, Sterling next to CST Station, and New Excelsior in Fort in Mumbai, the home town of Bollywood. There is a large amusement part called Essel World in Gorai, it is one of the most beautiful tourists centres for you to visit.
You can visit religious places such as the Banganga Temple, Siddhi Vinayak, Mahim Church, Haji Ali, Mahalkshmi Temple, Afghan Church and many others. You can enjoy Mumbai cruises from the Gateway of India which leave every 30 minutes or hire a Taj private yacht for a cruise around the harbour of Mumbai and sail in style and comfort.
You can take a morning stroll on the Juhu beach or walk along Queen's Necklace or Marine Drive. There are lots of festivals to attend in Mumbai such as Mumbai Festival, which covers sports, theatre, fashion, shopping and food; Banganga Festival, which is an annual music festival on the Malabar Hill and the Elephanta Festival is which is exclusively about dancing and music.
Chhatrapati Shivaji International Airport BOM
Chhatrapati Shivaji International Airport BOM is the second busiest airport in India. The airport was ranked the third-best in the world in the 25–40 million passengers category by Airports Council International. In 2011, the airport was the 44th busiest in the world with 30,439,122 passengers. Kenya passengers depart from Nairobi NBO or Mombasa MBA and arrive at Mumbai BOM in India.
Hotel & Accommodation
Need a hotel in Mumbai? There are lots of hotels in Mumbai ranging from luxury to budget hotels. Book Mumbai hotel with Travelstart.
Car Rental
Travelstart offers great deals on car hire to suit a variety of budgets. Book a rental car with Travelstart at cheap prices.
Best Time to Visit Mumbai
There are lots of festive events that happen round the clock in Mumbai. You can visit the city any time depending on what you are going there to do. But, the best time to visit Mumbai is between October and March.
---
Share the news