Lagos is a destination like no other and visitors are welcome throughout the year. Whether you are travelling to Lagos for business or fun, you will surely enjoy the relentless drive of the city. Lagos is one of the most popular cities in Africa. The city is now an emerging economic zone, embracing the western influence and a tidal wave of foreign investment, which has made the city more developed to suit the needs of every visitor or tourist. Lagos is an ideal hub from which to visit the rest of Nigeria, just a few hours flight away from almost every city in the country. There is something for everybody in this metropolitan city.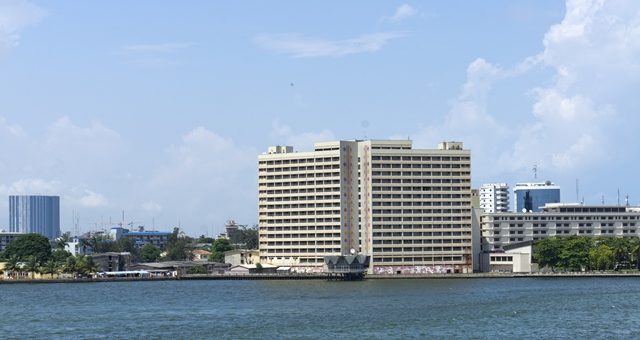 Murtala Mohammed International Airport LOS
Murtala Mohammed International Airport is the major airport serving the city. It is also the largest, most popular and busiest airport in Nigeria. The airport has two terminals – the international and cargo terminals and the domestic terminal. The airport is located in Ikeja, the capital city of Lagos.
Major Attractions
The number one tourist attraction in Lagos is Ikeja City Mall; it is the best place to start your exploration. Ikeja City Mall and its surrounds is Lagos's latest hot new shopping area with enticing African handmade handbags and shoe stores, clever little boutiques and oddities such as super-chic shop, International designer boutiques and stores such as Woolsworth, Nike etc. Starbucks and Shoprite are also in the mall.
For historical view of the city, take a trip to the Nigeria National Museum, located in the scenic surrounding of Lagos, overlooking the bustle of the city centre. The museum provides an insight into the beauty of Africa arts and crafts and offers fascination glimpses into the Nigerian history and culture as well as showcasing the creations of Nigerian artists.
Visit and explore the Kalakuta Republic Museum, Fela Shrine, Lekki Conservation Centre, Silverbird Cinemas, Tafawa Balewa Square and of course catch the excitement at the Balogun Market.
You can visit the Freedom Park and enjoy numerous games and rides. Visit the National Art Theatre, one of the landmarks in Lagos, where you can watch and enjoy cultural performances by Nigerian artists. For better quality Chinese-made goods, visit the China Town located at Ojota for silver-plated chopsticks, attractive silk garments and furniture.
The city's nightlife has taken off in a spectacular fashion. The trendiest areas for bars and clubs are mostly in Victoria Island and Ikeja.
Hotels and Accommodation
Lagos offers a wide range of accommodation to suit any preference and budget, from five-start and international-standard hotels, budget hotels to guest houses including self-catering and serviced apartments. Book Lagos hotels with Travelstart.
Car Rentals
Visitors arriving in Lagos can hire a car to take them around the city, preferably chauffeur-driven cars which are available at the airport. However, you can book a car rental service with Travelstart for pick-up and transfer services. Hire a car with Travelstart.
Best Time to Visit
You can visit Lagos at any time of the year and enjoy the sights and sounds of the city including fascinating culture, exciting places of interest and irresistible shopping opportunities plus delicious Nigerian food. Lagos is a destination for all.
Book Flights to Lagos with Travelstart Kenya
Travelstart Kenya offers cheap flights booking to Lagos. Search and compare all major airlines for cheap flights to Lagos using the Booking engine above. Both non-stop and direct flights depart from Jomo Kenyatta NBO and Moi MBA International airports in Kenya to Murtala Mohammed International Airport LOS in Lagos. Save your time and money by booking cheap flights to Lagos with Travelstart Kenya.
---
Share the news