A city that overlooks its "one thousand hills" as the light glimmers on a beautiful clear night, with cool weather almost all year round, Kigali is known to be a favourite travel destination for Kenyan travellers. Kigali, the capital of Rwanda is known for its cleanliness and friendly people and it is one of the safest cities to visit in Africa.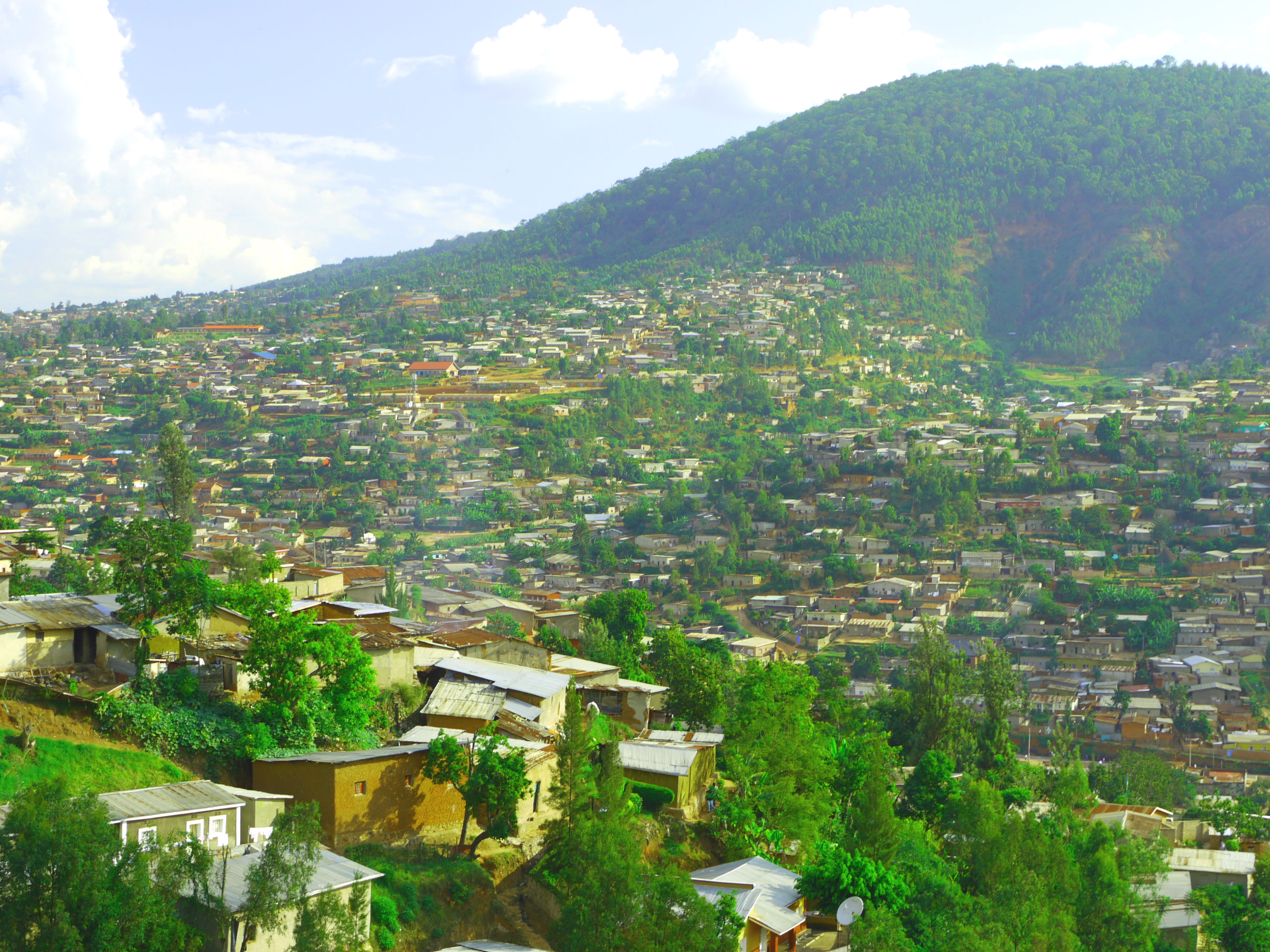 Kigali International Airport KGL
Kigali International airport KGL is the primary airport serving Kigali and has scheduled flights from Nairobi NBO and Mombasa MBA, Kenya. You can save a lot on time and money by booking your flight to Kigali with Travelstart Kenya.
Main Attractions
Kigali is an imminent and fascinating destination with some scenic attractions that tourists and travellers love to visit. Kigali's main attractions are its beautiful unique scenery and its wildlife like the mountain gorillas located in Volcanoes National Park. The Nyamata Church is a sober reminder of what happened, with decaying clothes and bloodstains still on the walls the church has remained unchanged since over 5000 people were killed there. Gisozi Genocide Memorial Center gives you a glimpse of the brutal killing that happened as well as a visit to the Presidential Palace Museum where the remains of the plane crash carrying the former Prime Minister crashed and sparked the Rwandan Genocide.
Hotel & Accommodation
Getting hotel accommodation in Kigali is very easy, with some affordable hotels to choose from. Kigali Serena being one of the five star hotels in Kigali with cool, spacious comfortable rooms. Hotel Des Milles Collines, better known as Hotel Rwanda, thanks to the famous Hollywood movie, Hotel Rwanda, is now an upscale posh hotel and restaurant, for the movie lovers. Find Kigali hotels.
Dining
Kigali is an excellent city to dine in, with its Belgian influence still clear with their culinary delights; you can get to indulge in various delicacies that this sprawling city has to offer. With many restaurants to choose from such as the Chez Robert and the Kigali Serena's Milima and Sokoni restaurants, you will be spoilt for choice. Rwanda in itself is a very fertile country and they have amazing coffee, make sure to enjoy your cuppa in one of their restaurants in Kigali as well.
Best Time to Visit
The weather is favourable in Kigali and the best time for gorilla trekking is during the dry season between June and September. It might not be a common tourist destination, but you will definitely have fun exploring this beautiful city, Kigali.
If you want cheap flights to Kigali, you can book online using the Travelstart handy flight search engine above to find the Kigali flights that best suit your budget.
---
Share the news