Fly To Dar es Salaam, Tanzania
Dar es Salaam is the capital of Tanzania and one of the most important ports and trading centers in East Africa. Bearing German, British, African, Muslim, and South Asian influences, the city is an amazing destination with a multicultural atmosphere, picturesque harbor, magnificent beaches, and historic buildings. If you want to travel to a really energetic city, book a cheap flight with Travelstart and get to Dar es Salaam!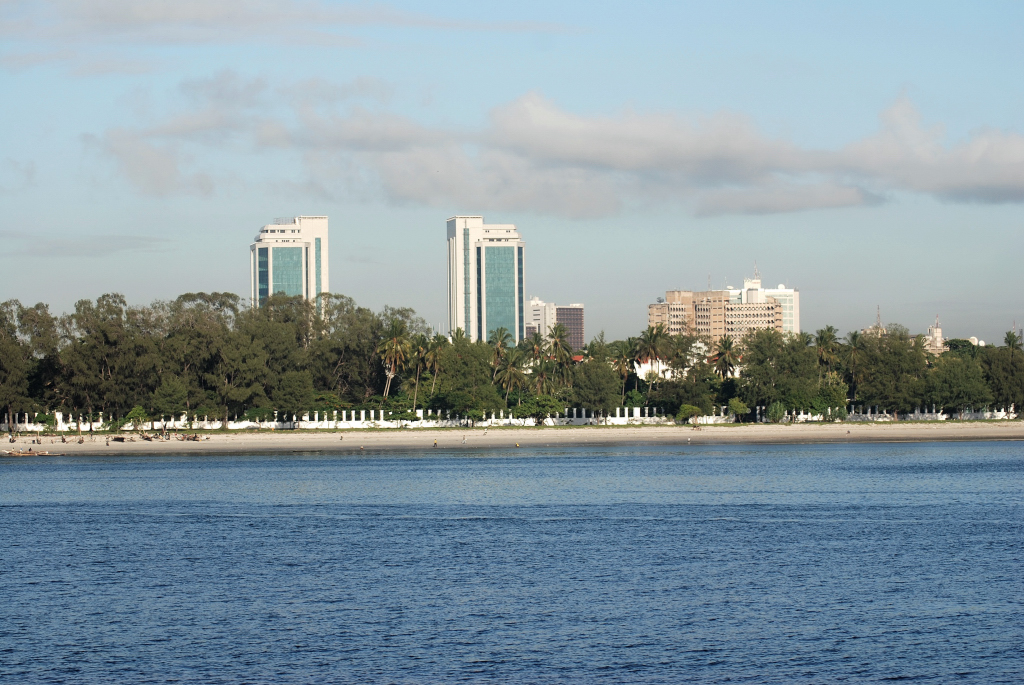 Julius Nyerere International Airport DAR
Flights to Dar es Salaam are handled by the Julius Nyerere International Airport (DAR). Originally known as Dar es Salaam International Airport, it has been renamed in 2006 in honor of Tanzania's first president, Julius Nyerere. Currently, DAR serves numerous destinations in the African continent, but also direct flights to Doha, Dubai, Muscat, Sana'a, and Istanbul. The airport handles also airlines flying from and to Europe, as well as the United States of America.
The Main Attractions
Perhaps one of the most exciting things to do in Dar es Salaam is visiting the Kivukoni Fish Market on Ocean Road, downtown. People gather around fish auction tables, and bid on all sorts of fish size and types. The market flares up as the day progresses and, when the sales are concluded, the market closes. Just make sure to get up early and be at the Fish Market at 6:30 am to experience one of the liveliest auctions taking place.
The National Museum & House of Culture portrays the history and culture of the Tanzania by featuring exciting displays of cultural heritage, exhibits of pre-historic evolution and tribal history as well as artifacts and photographs from the colonial era. If you want to get an idea of the traditional ways of life around Tanzania, you should visit the Village Museum, an open-air museum of authentically constructed tribal homesteads and dwellings, where local artists paint, carve or do tribal dancing.
Explore Tanzania's wonderful beaches. The ferry will take you to Kigamboni Beach to relax under the African sun. Enjoy the white sand, the coconut trees and the coral reefs as well as the great food offered at any of the numerous hotels. Coco Beach is another great place for relaxation with an awesome view to the Indian Ocean. You can also take the ferry to Zanzibar, and admire the Stone Town, the Arab Fort and its magnificent beaches. And while you are downtown, shoot a picture of the Askari Monument, the historical statue to honor the soldiers that fought during World War I.
If you're looking for traditional Tanzanian art and souvenirs, visit the Kariakoo Market, one of the busiest and most stimulating local markets. There, you can find some of the best bargains and authentic Tanzanian items. Also, Mwenge Carvers' Village is a great market for handcrafted souvenirs.
Dar es Salaam has great cuisine. Have a stroll at the harbor and visit any of the local restaurants that offer ugali, Tanzania's traditional dish (maize flour with beef stew or vegetables).
Car Rentals
At Julius Nyerere International Airport you will find the best car rental packages, in terms of price, vehicle range and convenience. You can book any type of vehicle at low, fully inclusive prices and a best price guarantee. Hire a car with Travelstart.
Hotel & Accommodation
You can find any type of accommodation in Dar es Salaam, including low budget hotels, luxury resorts, hostels, town hotels and spa hotels. Open-air restaurants, great view to the Indian Ocean, and all sorts of activities will make your holidays unforgettable!
Best Time to Visit
The climate of Dar es Salaam is tropical with an average high 32 Celsius throughout the year. The best time to visit Dar es Salaam is between June and early October because the climate is dry and cool, there is no rainfall and the humidity is low. From November to February be ready to experience rainfall, with October, November being the heaviest, while in April it is the monsoon season.
---
Share the news