Fly To Addis Ababa, Ethiopia
Addis Ababa, Ethiopia's capital city is one of Africa's largest and busiest cities. The capital of Africa as some would call it. Home to over 3 million people, Addis offers you the chance to experience the big-city life in an entirely inviting atmosphere. A city rich in heritage and culture from their music, dress and culture, Addis Ababa is fascinating and full of attractions for the Kenyan traveller.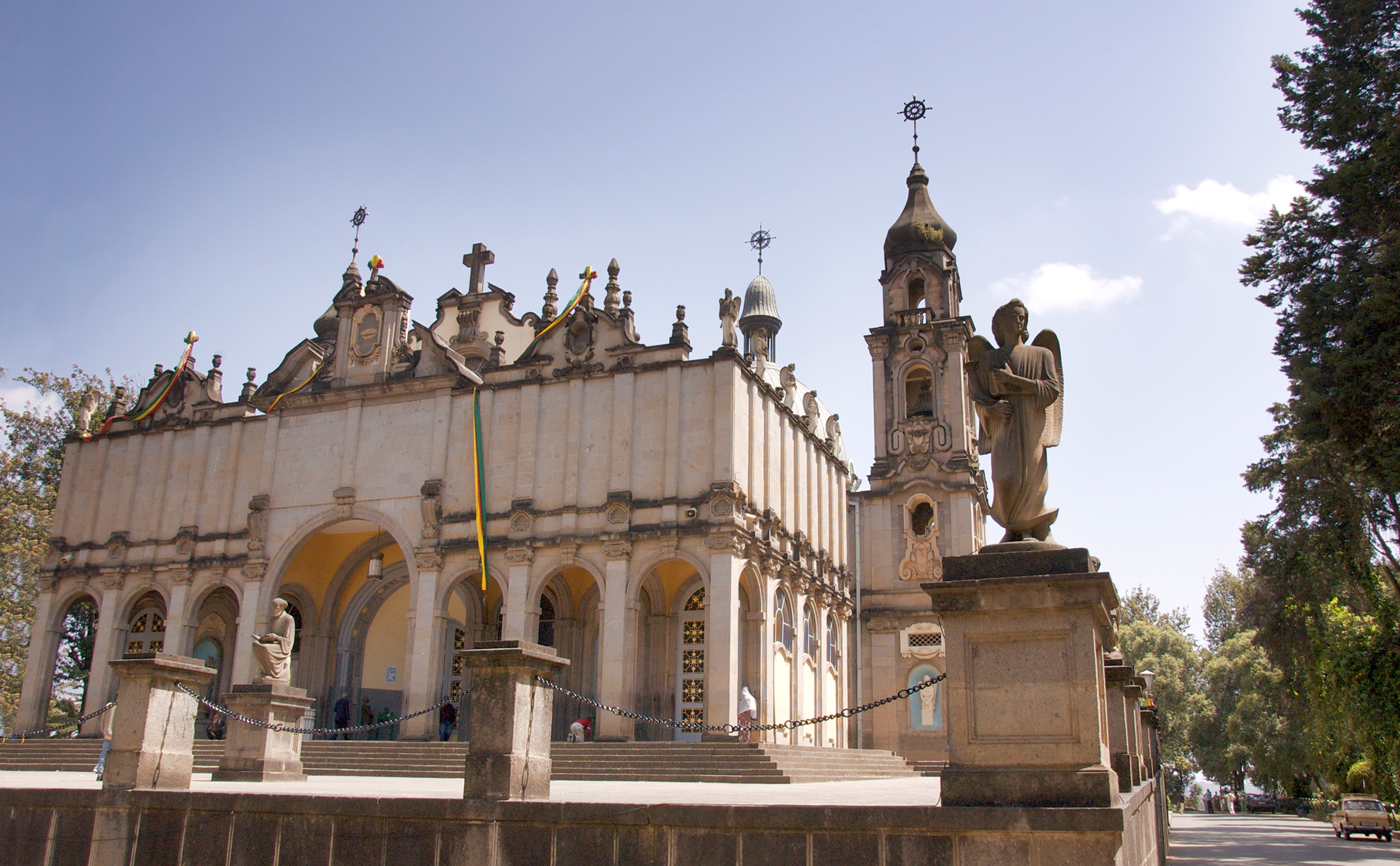 Major Attractions
Addis Ababa is full of attractions and there's so much to see in this amazing city. Kenya is known for their delicious tea, but Ethiopia is known for their good coffee. Coffee is believed to have originated from Ethiopia, so the best way to kick-start your day in this capital city, is with a cup of coffee at Tomoca Cafe. National Museum of Ethiopia is an amazing place to visit to get a glimpse of how human history began; there you will find the oldest known skeleton laid out in a glass case. Addis Ababa has gorgeous cathedrals to see, such as the Holy Trinity Cathedral which is home to the Selassie Museum. A ride to the Hills of Entoto offers a nice unique view of Addis Ababa that will take your breath away. Addis Ababa is home to Merkato which is one of the largest open air markets in Africa, with plenty things to buy at very reasonable prices. Nightlife in Addis Ababa is very lively, if you fancy some salsa, head on to Bailamos known for its vibrant Salsa theme weekends. The nightlife in Addis Ababa is similar to that of any other developed city, fun with lots of clubs to choose from.
Addis Ababa Airport
All flights land Addis Ababa Bole International Airport (ADD). The airport is located in Bole, 6 km southeast of Addis Ababa centre. The airport is the main hub of Ethiopian Airlines. Book Hotel with Travelstart.
Car Rental
When you arrive at Addis Ababa Bole International Airport, the easiest way to make it to the city is by hiring a car or chartering a taxi. Similarly, getting around the city is easy with blue and white minibuses and taxis that move somewhat efficiently.
Hotel & Accommodation
Accommodation in Addis Ababa is really reasonable, and most hotels are clean and well furnished. From Capital Hotel Spa to Taitu Hotel, you can get accommodation that will cater to your budget.
Dining
Food in Ethiopia is amazing, and the best places to savour a good Ethiopian meal are at the local restaurants. Habesha Restaurant serves the best Ingera (sponge-like bread) with a variety of meat that will give you a taste of Ethiopian culture. Castellis in Piazza is the best Italian restaurant in Addis Ababa, amazing pasta, amazing desserts with a lovely ambience.
Best Time to Visit
The best time to visit Addis Ababa is from October to March. However, you can visit Addis Ababa any time in the year, regardless of the weather. As there are lots of festive celebrations including Meskel and Timkat Festivals, where tourists get to enjoy and savour the Ethiopian culture. Ethiopian culture resembles no other and being such an ancient civilization, it's extremely interesting and fascinating.
Flights to Addis Ababa (ADD) from Nairobi (NBO)
All flights to Addis Ababa depart from Jomo Kenyatta International Airport (NBO), Nairobi. Use Travelstart to get cheap flights to Addis Ababa from Kenya. Travelstart offers a wide selection of flight fares from major airlines that fly daily to Bole International Airport in Addis Ababa. Book your cheap flights to Addis Ababa with Travelstart.
---
Share the news