There are at least three different St. Valentines recognized by the Catholic Church, all of whom are associated in one way or another with the 14th of February. Here are some legends you might like: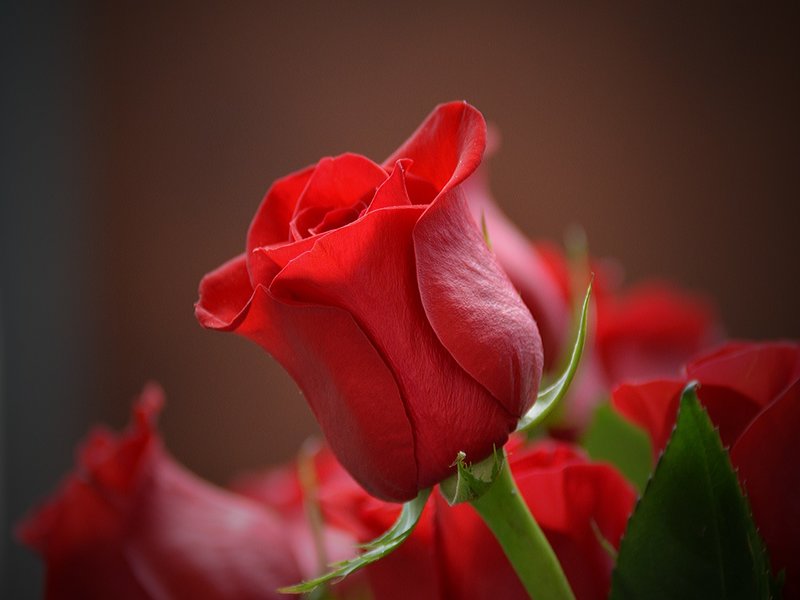 Legend 1: During the third century in Rome, Emperor Claudius II thought that it was an excellent idea to outlaw marriages for young men because he believed that single men made better, braver, more reckless soldiers than those who were married and with children. Valentine, a priest serving in the Catholic Church at this time thought that this was incredibly unfair and decided to conduct secret marriages in defiance of the decree. When he was discovered, Emperor Claudius II ordered him put to death.
Legend 2: Valentine was killed for helping Christians escape harsh Roman prisons where they were severely persecuted and even murdered.
Legend 3: While Valentine was in prison for one reason or another, he fell in love with a young woman who visited him frequently but just so happened to be the jailer's daughter. It is said that he was the first man to ever use the phrase 'Your Valentine' when he wrote her a letter before he was executed. His sign off is the famous phrase used by lovers across the globe each year on the anniversary of his death.
While the history of St. Valentines might be shrouded in mystery and murk at best, the fact that lovers the world over, view February as the month of Romance is not! In fact, well over a billion Valentine's cards are exchanged each year making this the second most popular day of the year after Christmas.
Customary Valentine's Day celebrations
Roses, chocolates, romantic dinners and Valentine Cards are a huge part of the celebrations during this most romantic of days. Millions of shillings are spent each year as lovers look to make their love apparent to their partners. This is the one day that both men and women unashamedly declare their love for one another publicly without any regard for the financial implications.
While there are million-shilling romantic nights on offer at some of the best hotels in the country such as the Villa Rosa Kempinski in Nairobi and Acacia Hotel in Kisumu, there are those who are slightly disenchanted by these 'common-place' shows of affection. It is to this crowd that we wish to speak!
Unusual things to show your love this Valentine's Day
Go skydiving at the Coast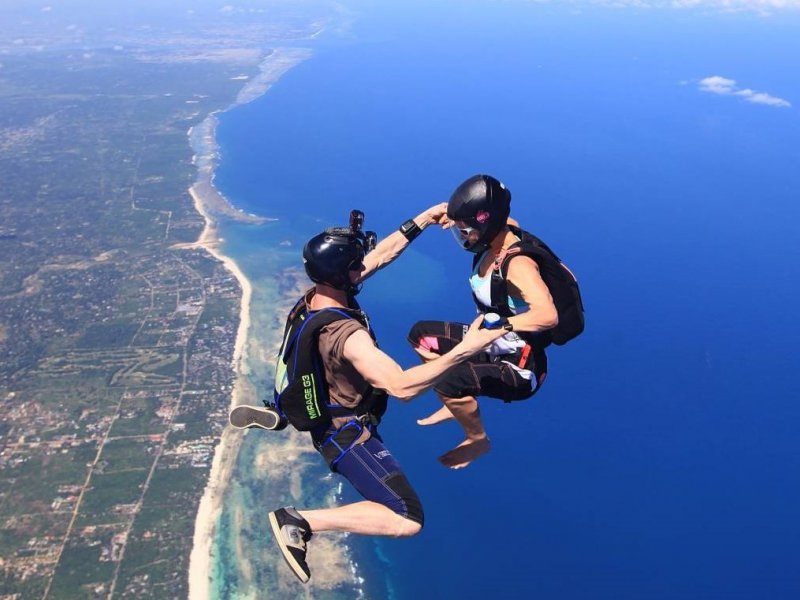 There is a good chance that you have told the love of your life that 'they mean the world' to you at one point or another. How about showing them that world from a great distance? While hurtling towards the ground at death-defying speeds might not sound too romantic right now, sharing a terrifying yet exhilarating once in a lifetime experience with your other half certainly is; at least for dare-devils. In Diani, there is a skydiving company that will show you the breathtaking Kenyan coastline in ways you can only dream about. If you can make the time, get down to the Coast and terrify the living daylights out of your love with a skydiving experience to remember.
Sweep them off their feet at Ngare Ndare
Somewhere in Ngare Ndare Forest, at the foothills of Mt. Kenya and the Lewa Wildlife Conservancy, there is a waterfall that plunges into a pool that has the most mesmerizingly turquoise-coloured waters on this side of the Indian Ocean. The 'cascades of Ngare Ndare' are nothing short of heavenly. The conservation itself is made out of 200-year-old trees; it has a beautiful canopy walk that will blow your mind and a swim in the pool itself is as refreshing as a day on a secluded beach.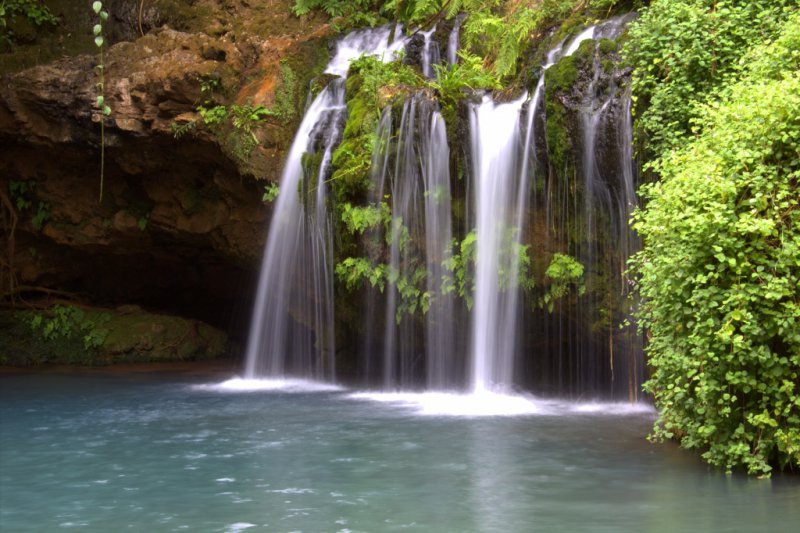 Fly through the air at 'The Forest'
At 'The Forest', about 45 minutes from Nairobi, you can:
Have a barbeque
Play a round of paintball
Build your archery skills
Mountain biking
Fishing
Horseback riding
Camping
Zipline on Africa's longest line
It's the last one that gets most people buzzing with excitement. Ziplining through 'The Forest' is absolutely breathtaking. No, literally! It will take your breath away! You will feel like the entire world is right in the palm of your hands. With lush green trees, crisp mountain-like air, wonderfully manicured fields on which to relax and a gorgeous dense forest over which to zipline…the total line length of 2,221m will fly by in a delightful blink of an eye. After that, you can have a barbeque and drinks in the clubhouse.
Learn about love in a different culture
Did you know that in:
Malaysia: On the seventh day of the seventh month of the lunar calendar, single women write their personal phone numbers on oranges and throw them into a river hoping that the waters will carry those phone numbers to the men of their dreams. Fruit vendors fish these oranges out of the river and sell them at the market to men who are out looking for love! Not a bad way to meet someone, hey?
Brazil: June the 12th is the 'Day of Lovers' – Dia dos Namorados. The day before, women write the names of their crushes on different pieces of paper. They then pick a paper randomly on the next and whatever name comes up will belong to the lucky crush they will marry or date.
South Korea: The 14th day of each month is dedicated to one aspect of love or another. For example, the 14th day of December is designated as 'Hug Day'; the 14th day of October is 'Wine Day'; the 14th day of May is 'Rose Day' and on February the 14th, it is the WOMEN who give the men chocolate while on March 14th, the men give their women candy. Come the 14th of April, single people get together to eat black bean noodles and moan about how single they are and maybe meet someone.
These are all wonderfully interesting cultures that the two of you could borrow from to spice up your Valentine's each year.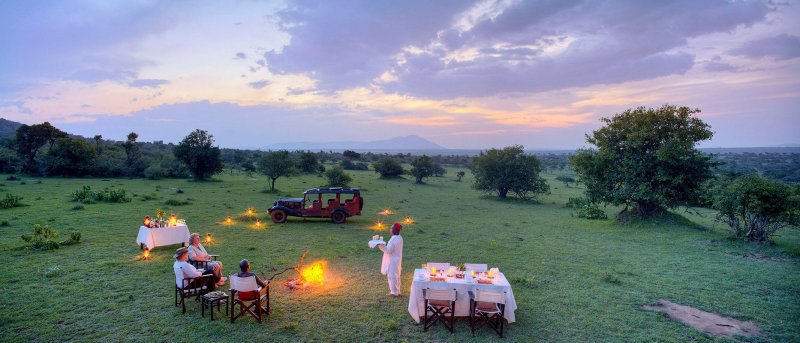 If you are not keen on celebrating Valentine's on the 14th of February, then you can actually change the date! Who says you have to stick to the internationally recognized day of romance? Every other weekend could be your Valentine's; you are in love after all.
Image credits: