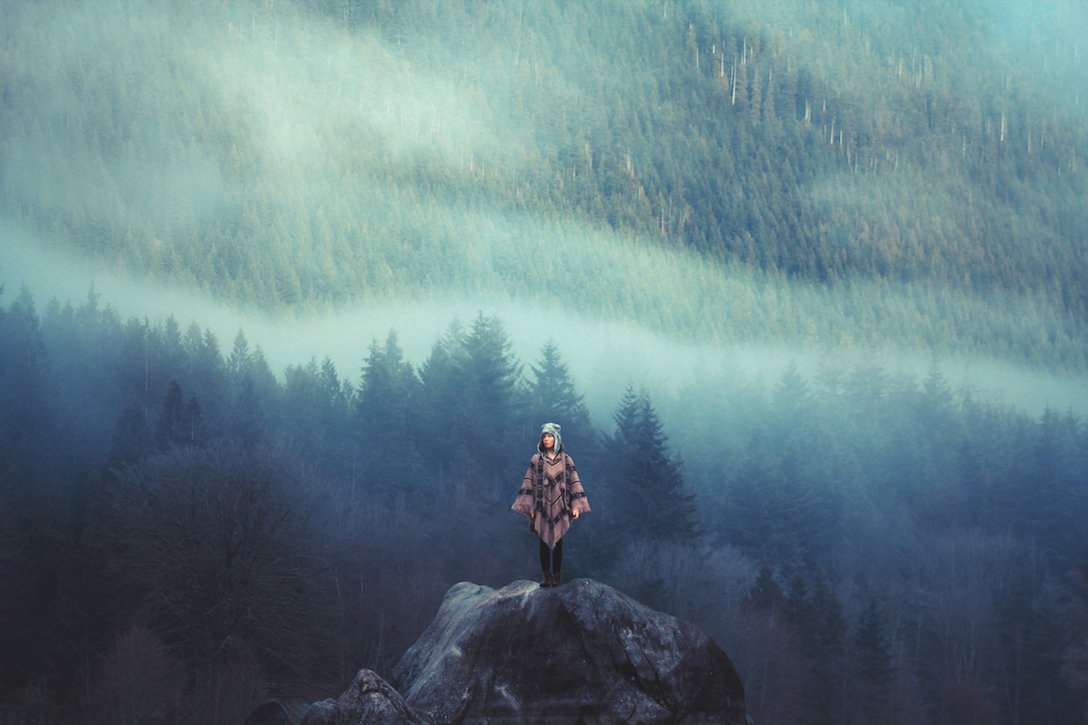 The most beautifully cold place to experience in the world; Iceland. This island country, the home of the northern lights, is the most incredible among the giant volcanic lands of the Atlantic Ocean. It is enough to have an Instagram account in order to explore this amazing country. Many talented photographers from around the world are flying to take the most striking photographs, and we've decided to list a few to get you started. Good inspiration 🙂
Asa Steinars
Born in Norway, Asa moved to Iceland at the age of 7. A travel blogger, who has travelled 52 countries (and counting); she has taken the vast majority of her photographs deep in the Icelandic nature. The serenity of the selected backgrounds and the contrast of the colourful main object of the photos are fascinating. She loves photographing nature, animal species, volcanic mountains, and icy beaches. She also has a blog that you NEED to check out before your trip to Iceland.
Benjamin Hardman
Looking at the profile of Australian photographer Benjamin is like listening to any Sigur Rós album. The dominant colours of his nature photography are black and white. The shadows are his biggest playground. White mists that fall from the mountains, dark caves, snowy roads, snowflakes falling on black fur of wolves are some of his favourite subjects.
Chris Burkard
Defining himself as an explorer, photographer, creative director, speaker and writer, Chris is a 31-year-old Californian who has done TEDTalks as an example of the incredible work he does. His passion is the cold. The vast majority of his followers are Icelandic. He shares photos from all over the world, but Iceland has a special place in his heart. His photos capture the true colours of this magnificent country.
Donal James Boyd
Donal, a Boston-based chemical engineer, after quitting his corporate job in America,finds himself in the mountains of Iceland. His reason is photography, which he considers his greatest passion in the world. The photographer, who also focuses on conservation of wildlife, goes out of Iceland to photograph natural life from time to time, but the core of his photographs, are from the place where his heart beats fastest; Iceland.
Gunnar Freyr
Known as Icelandic_Explorer, Guannar is just like Donal who quit his corporate job to discover Iceland. When he was living with Icelandic parents in Denmark, he suddenly decided to quit, sell all his goods, buy one way ticket to Iceland, and leave his past behind. He is very pleased that he swapped his suits and ties for sweaters made by his mother. You can also see the motivation and happiness of his changing life in his photographs.
Auður – I heart Reykjavík
As far as her name goes we do not know how to pronounce it, Aghur is a to-do guide of Iceland. Ask her where to eat, what to drink, which activity to do, where to stay. She shares all kinds of information about her one and only place on her Instagram account and blog. Really; any kind of information! We leave you with Auður for every question you might have. From renting a car, to the northern lights, getting a marriage guide, to the places one can get a warm pair of underwear.
Lizzy Gadd
Elizabeth is a 24-year-old Canadian photographer. The subject of her fascinating Icelandic photographs is usually her dog @adventurepepper, herself, or people. She is aware of the importance of human influence on photography and continues to develop her style in this regard. It's possible to make idyllic stories as you look at her photos. She likes to put forward yellow and red colour the most. If you want to discover the great nature of Iceland as if you were there, follow her.
OZZO Photography
Óli, or Ozza, can be called the pride of Iceland 🙂 The incredible photographs of nature that he shoots aside; the videos are the reason for our fascination. You now know why you are following Ozzo, who contributed to a part of the Blue Planet documentary, on Instagram. The drone videos he shoots are out of this world, and the voices make the hair on the back of your neck stand up.
Pálína Njarðvík
Our next introduction is of an account that is slightly different to the rest. As nature is like a dream in Iceland, Pálína shares photos of one of the most common ways of living; farm life and the moments with animals. To see Iceland's cutest farm animals and their interaction with the people, mostly herself, will bring a very big smile to your face. If you love to see curious cows, cute dogs, kiss-loving goats and sheep, maybe a handsome horse, Pálína's account is for you.
Swetans
At last but not at least, let's talk about a talented Turkish photographer; Tansu.
Interface designer and entrepreneur Tansu has one of the most popular instagram accounts of Iceland, that goes by the name Swetans. The main subject of his photos is nature, which will make you feel like you're in a Northern European movie. You can find; water, land, glaciers, sky, abandoned houses and huts, the Northern European tone of green, mountains, hills and the magical colours of Iceland in Tansu's profile.
Do you advice us to follow any other Icelandic Instagramers? Let us know in the comments below, tweet us, or tell us on Facebook