Travelling abroad with kids and the whole family can be horrifying. Just imagine how much you don't like packing for yourself and then compound that by like a hundred because you now have to make a kid-friendly packing list; something you probably dread thanks to all those picnic weekends at the park. Yes, packing and travelling with the whole family can be daunting but it doesn't have to be.
All you need is a system that works. A checklist of sorts. Something that will act as a guiding hand to make sure that you don't forget anything vital.
Read: 5 Secrets to Taking a Safari with Kids
The Complete Checklist for Travelling Abroad with Kids
The thing about this is that once you have done it once, you will get the hang of it. The first time is the scariest. This is when you will realize on your way to Belize that you forgot to pack Little Joey's favourite blanky and he simply won't give you any peace for it.
If it's your first time planning a family trip abroad, worry not. Here is a comprehensive checklist that should help you get by and maybe even have some fun while you are at it.
1. Choose Your Destination and Accommodation Wisely
While this might sound like a given, it needs to be said. A holiday with your kids is NOT the same as a holiday with just you and your spouse. There are things and places that you simply can't visit now – at least not with the kids in tow. Remember that wonderful dive bar in Mombasa that you loved so much? Yeah, you can't have that on your itinerary this time.
You need to choose a family-friendly destination. Somewhere wholesome. Somewhere that will not only be fun for you but also exciting for the kids. One of the best things about choosing family-friendly destinations is that they always offer some level of daycare and child-friendly activities. This should keep the kids busy enough so you and your spouse can actually have some time to your self during this safari.
Read: Child-Friendly Lodges in Maasai Mara
2. Get the Passports Ready
Yes, just because Sylvie is barely 18 months old doesn't mean that she can freeload on your passport. She will need one of her own. Every member of your family will need a passport and this can be a pain in your delicates if you don't get it sorted out in time.
3. Get Travel Insurance
You are no longer a vagabond heading where "the road takes you". While that life might have been fun, now you need to plan ahead and plan for everything. Including travel insurance. It's no longer safe to just say "I probably won't need it anyway" or "I'll just walk it off!". Kids tend to get very creative when it comes to putting their own health and wellbeing in jeopardy. This is especially true when they go to new places. They'll want to: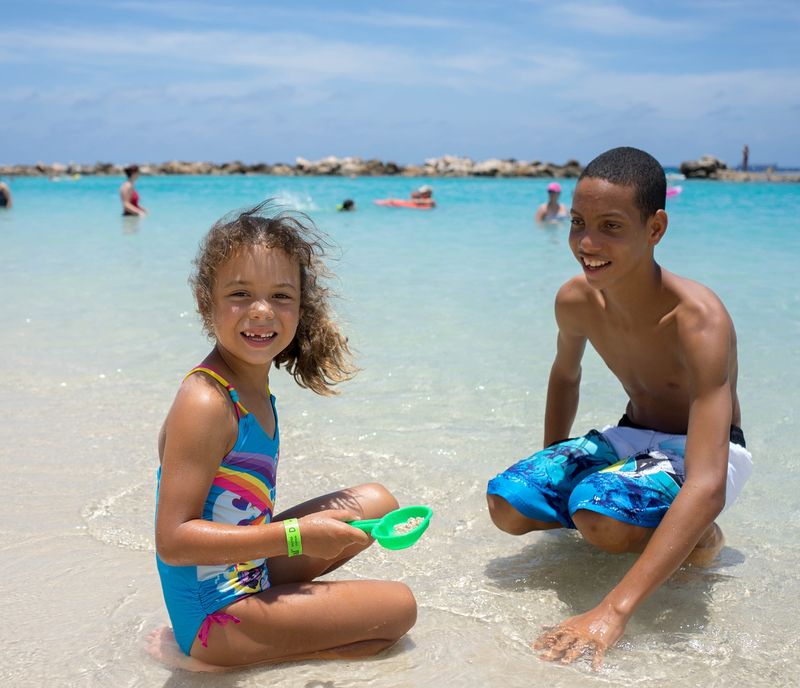 Eat things they don't know.
Touch animals they aren't supposed.
Run around without proper protective clothing.
Drink water from anywhere.
In short, they stand a higher chance of needing some kind of medical attention. For that, you need travel insurance otherwise the cost might just bankrupt you.
Check out all the benefits offered by Travelstart Travel Insurance here.
4. Make A List of All the Things You Need to Pack
Gone are the days when you could just "buy it when I need it". Every child has their own special needs and Little Joey simply won't go anywhere without his blanky. You need to make a comprehensive list of all the things you need to pack and make sure that everything in that list is covered. Here is a guide that should help:
Clothes and accessories for the kids (underwear, sweaters, leggings, swimming trunks, pyjamas, Joey's blanky etc.)
Toiletries such as Sylvie's special shampoo and Joey's toothbrush.
Kid-friendly first aid kit (kids Paracetamol, antiseptic, thermometer and any special medication).
Any necessary toys (keep it simple and mentally stimulating – none of that Xbox and PSP stuff. Think more animal puzzles and colouring books)
Family sunbathing essentials such as swim goggles, costumes, sun cream, picnic blanket and mosquito repellant.
Here is a printable copy of a family packing list that you could use.
5. Book Your Flight Early Enough
This is absolutely essential. The fact that you will be travelling with your entire family means that you need to be one of the first people to book your flight so you have control over your sitting positions. In many cases, if you wait until the last minute, you probably won't find adjacent seats and some of your family members might end up sitting far from you.
Read: Insider tips on the best time to buy airline tickets
6. Get Everyone Vaccinated
Start by going through the CDC-recommended vaccination list for travelling abroad. It's best to get this out of the way as soon as possible since some vaccines tend to run out during your travel period. Others might need to be taken over time with several necessary doses and some of these vaccines tend to give kids a slight fever. So you need to get all that sorted. You do not want to be stuck in a plane for sixteen hours with a Sylvie that's running a fever.
There are other things you will also need to do before you leave:
Read up on the destination so you have fun facts to share with the kids.
Make sure that someone is taking care of your home while you are away.
Be sure to pay close attention to any travel advisories that may affect your chosen destination.
Finally, you need to get the kids excited about the destination in question. This is particularly true if you have teenagers. Kids that age tend to be "over it" when it comes to anything their parents wants to do with them. Watch movies, read books and show them pictures/videos of all the cool things that they could do once they get to the destination.