Travellers are always discoverers, especially those who travel by air. There are no signposts in the air to show a man has passed that way before. There are no channels marked. The flier breaks each second into new uncharted seas — Anne Morrow Lindbergh.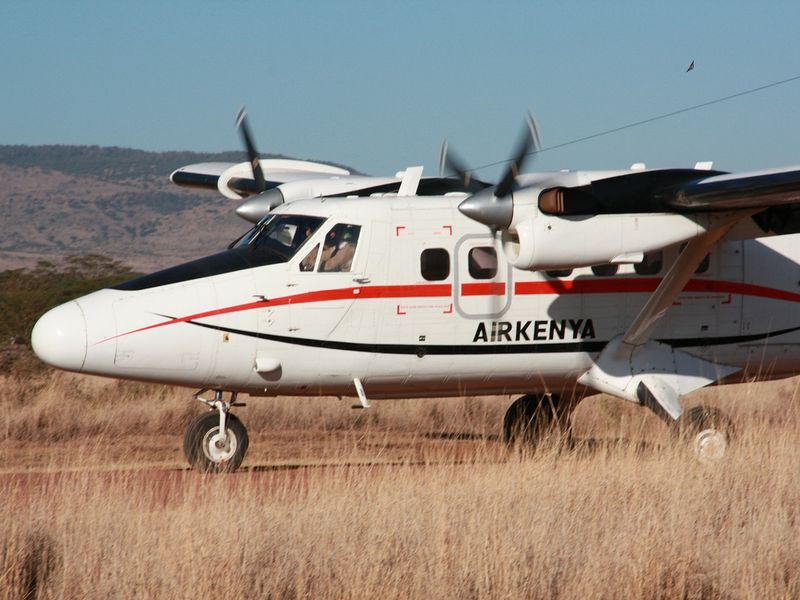 We've been to space; we've been to the bottom of the ocean and we've even been to the heart of the Amazon, yet we still haven't seen everything there is to see. There are very few things quite like travelling. It's essentially the art of discovering new lands; new experiences and new passions. The best travel by Air destinations in Kenya are far-flung, exciting, and packed full of new experiences. If you are one for taking to the skies, here are some places you should add to your 'travel by air bucketlist'.
Exciting travel by Air destinations in Kenya
Kenya is huge (580,367 km²) and although you can and probably should take a driving safari through most of it, there are just places that only air travel will do. Some of these destinations are as beautiful in real life as they are in your fantasies. The best part is that you do not have to spend 16 hours or anything like that to get to these places. Some take 45 minutes while others take an hour and a half at the very most. So your flight will be short and pleasant. Especially if you do a private charter.
Fly to the heart of the National Parks
If you are an avid traveller in Kenya then there is no doubt that you have thought of visiting the numerous National Parks on more than one occasion. From the beautiful scenery to the awe-inspiring wildlife and the even better accommodation options, flying to and staying at any one of Kenya's National Parks is something worth exploring. There are several charters and airlines that frequent most National Parks. You can find excellent deals on flights to:
Amboseli National Park
Meru National Park
Masai Mara National Park
Tsavo National Park
These parks have nothing more than airstrips and most of the flights depart from Wilson Airport which is only a 15-minute drive from the CBD. The beauty of it all is that your flight time will be short and scenic as you coast through the air and get an aerial view of some of Kenya's most prized conservancies.
Fly out to the three major cities (and a bunch of other towns)
Kenya has three main cities (Nairobi – the capital, Mombasa and Kisumu). While these are considered busy commercial hubs, there are a host of other towns that are nearly just as big and almost just as busy. From Eldoret to Kitale and even Isiolo, the cities and towns of Kenya all have something unique to offer visitors. The best part about visiting these towns, especially the ones that are considered border towns such as Mandera, is that you will get to experience a melting pot of cultures and personalities. Fly in and see just how people live on these sides of the Indian Ocean. Taste the food, sample the music and learn to say 'hi' in more than just English and Swahili.
Coast through the air at the Coast
You HAVE to visit the coast when you come to Kenya. It's just one of those places that make this country such an attractive tourist destination. The best thing about visiting the coast is that almost the entire region is well networked and accessible. While driving down from Nairobi will give you a chance to take in beautiful scenic roadside attractions, flying in is just as exciting. There is nothing quite like viewing the coastline from above and actually seeing the islands as you approach. You can fly to:
Lamu
Diani
Malindi
Mombasa
And to a host of other private facilities that can arrange a chartered flight for you as a guest of the resort. When you get down there, however, take the time to drive around the region or sail in a traditional 'Dhow'. The experience is unmatched.
How about a scenic helicopter ride of Mt. Kenya?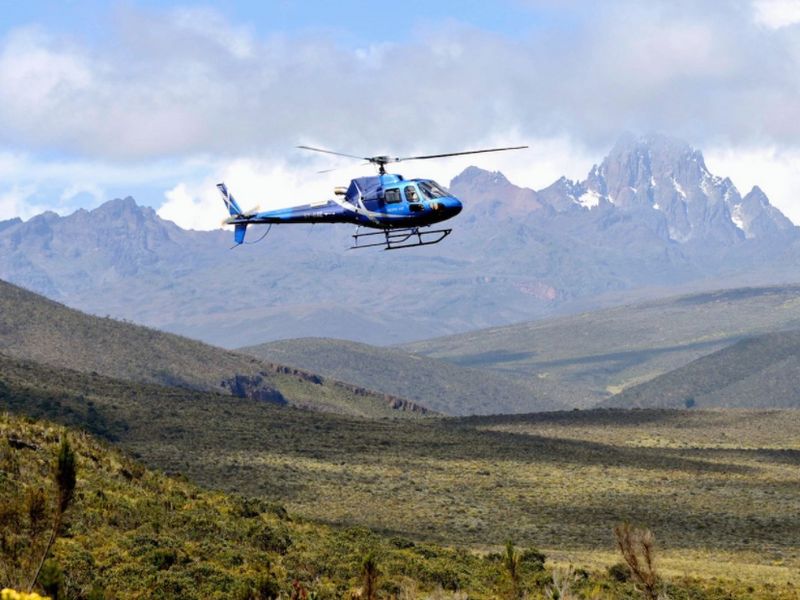 Kenya's tallest and Africa's second tallest mountain lies at the heart of the Nation. Sweeping views of Mt. Kenya can be seen from Nanyuki and most parts of Samburu County. Unless you are planning to scale the mountain (make time for this; the experience is unbelievable) then you might want to take a helicopter ride around the mountain instead. The sheer scale of how breathtaking this mountain is cannot be adequately described by words. This something you simply must do to fully appreciate it. From the glaring snow cap at the very tip of it to the lush forests and conservancies that surround the mountain, a tour of this Colossus will give you a clear picture of just how small we are in the grand scheme of things.
How about flying into the sky itself?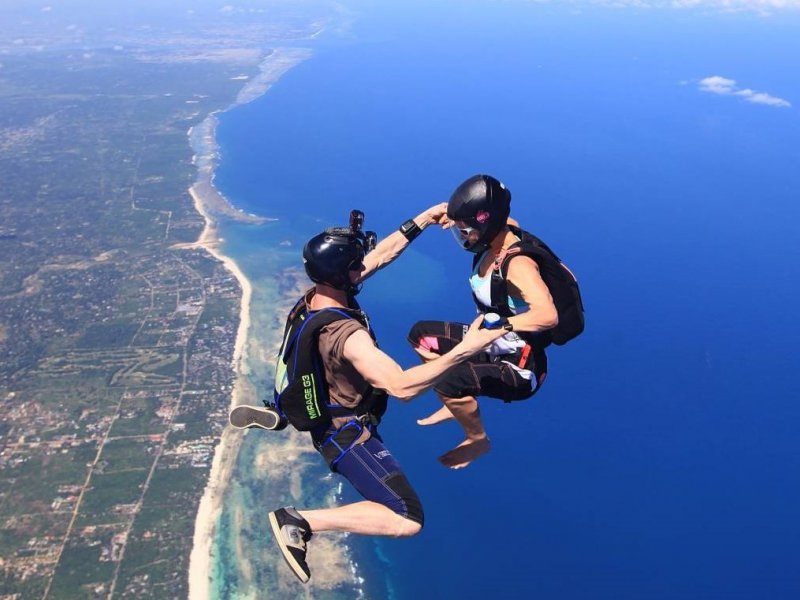 Although it might sound strange, considering the fact that all flight takes place in the sky, but have you ever thought of the sky as an actual destination? Of course, you should ideally have something else more exciting to do when you get up there than to just gaze at the ground beneath you. In Diani, there is a skydiving company that will whisk you away into the clear blue skies on their private plane only to have you jump out of the very same plane minutes later. For thrill seekers, there are very few experiences quite as exhilarating as hurtling through the skies with nothing on but your skydiving instructor, parachute and the birds to keep you company.
Taking to the skies is an experience in itself. But if you combine that experience with the kind of picturesque views you will get at these travel by air destinations in Kenya then you have yourself a trip; one that is worth writing home about and getting more out of every time. Kenya never disappoints, whether you travel through the country by road or by air, you will always find something new and exciting to see and do.
Image Credits: