There's always something about island destinations that just stands out. Something that makes them not only unique but exceptionally refreshing and quite alluring.
You could say that it's the fact that you are surrounded by water (something we often find therapeutic) or you could say it's the fact that islands are isolated from the rest of the mainland and that gives them the allure of being secluded and discreet. Whatever it is that does it for you when it comes to islands, it will keep calling you until you quench that thirst.
This list features some of the lesser known island destinations you should try this year. Some of these islands, surprisingly enough, are right here in Africa – within easy reach while others are scattered all across the globe.
While they may not feature in the same list as your Zanzibars, Hawaiis or Maldives, these lesser-known islands do not fall short when it comes to offering you some of the most sort after island destination goodies such as: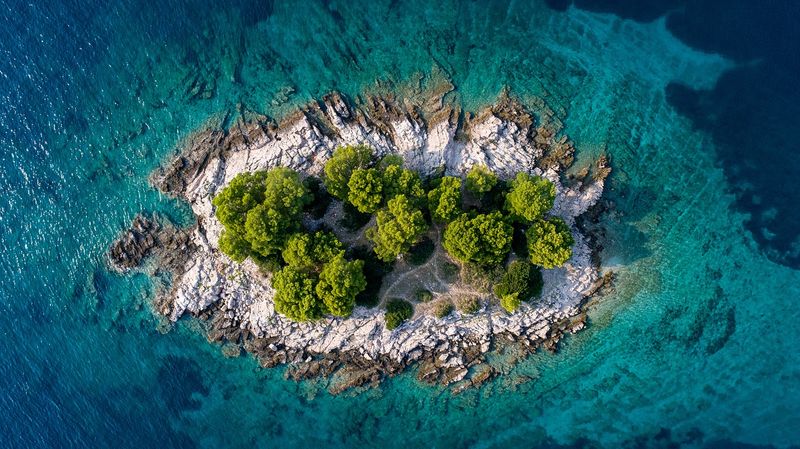 Crystal clear waters.
Unpopulated pristine beaches.
Insanely unique wildlife.
Friendly locals.
Deep and secretive histories.
Couple all that with the wide range of "island-specific attractions", popular tourist activities and strange but delicious cuisines and you have the perfect combination of excuses to book your flight right now and go for this vacation worth taking.
Lesser Known Island Destinations
1. The Uninhabited "Mumbo Island", Malawi
If you haven't heard of this island before, don't worry, you are not alone. Mumbo Island is a virtually deserted tropical island floating about in Lake Malawi. The reason you may not have heard of this island before is because it's only 1KM in diameter.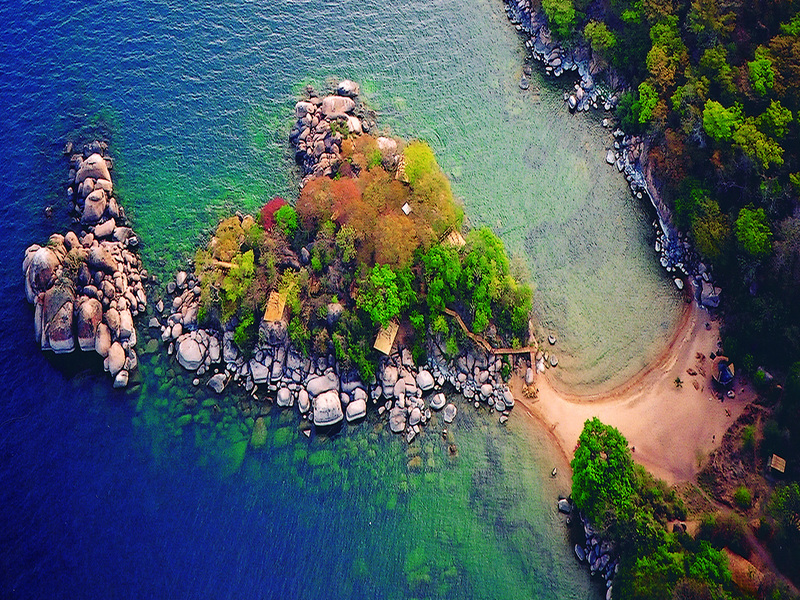 The popular destination here is the Mumbo Island Camp which offers private tents and can only accommodate a maximum of 14 guests each night. Imagine that…just you and thirteen of your best friends on the entire island at any given time.
Mumbo Island is very much as beautiful as it is secluded. The island features a maze of underwater boulders that can make for excellent snorkelling or scuba diving adventures. Being located within Lake Malawi National Park, the island offers you gorgeous schools of colourful cichlid fish and what may be considered the best freshwater kayaking, snorkelling and scuba diving destination this side of the moon.
2. The Diving Paradise of "Bazaruto Archipelago", Mozambique
It's an exceptionally sad fact that most of the world's coral reefs are in danger of dying due to pollution and damaging activities such as coral mining. If something isn't done soon, the only places that will remain with pristine coral reefs are protected national parks such as the one found on the Bazaruto Archipelago in Mozambique.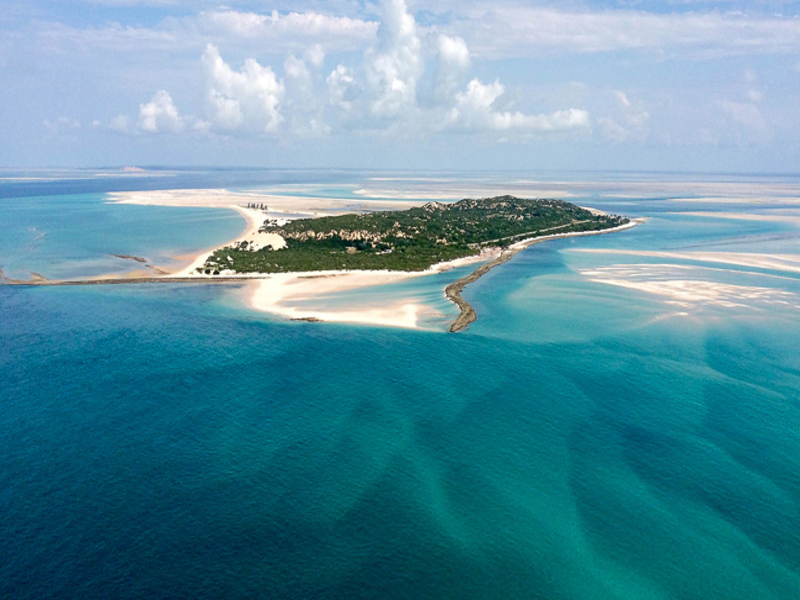 Hailed as a diver's paradise, the Bazaruto Archipelago is surrounded by an underwater world that is home to some of the world's most magnificent sea life including:
Whale Sharks.
Dolphins.
Manta Rays.
Mackerel.
Apart from being able to marvel at pristine coral reefs, you could get a chance to swim with the elusive "dugong" – a medium-sized marine mammal that looks like and belongs to the manatee family.
3. The Berber Speaking "Djerba" Island, Tunisia
Djerba doesn't necessarily fit in the "lesser known islands" shoes because it's by far the most important island in North Africa by size. It's also quite popular with tourists so there is a good chance that someone within your circle has either heard of it or has visited the island.
It makes this list because it offers you some of the rarest gifts and attractions that any world traveller would love to receive and enjoy:
A wide range of water sports.
Beautiful sandy beaches.
Excellent dining.
Apart from all that, Djerba is the only place in Tunisia where the Berber language is still spoken. So if you are in the mood to learn how to say hello, good day and goodbye in a rare Afro-Asiatic language, then you might want to book your flight to Tunisia right now.
4. The Remote "Tsarabanjina Island", Madagascar
There is no doubt that DreamWorks' Madagascar put this island on the global map. Completely isolated from the African mainland, Madagascar is the fourth largest island on the planet and one that has some of the most unique inhabitants thanks to the fact that it's all alone out there. Wildlife enthusiasts and birders can catch glimpses of creatures that cannot be found anywhere else on the planet here.
You have probably heard of Madagascar before but have you heard of Tsarabanjina Island? It's a little island Northwest of Madagascar and home to the world's smallest chameleon (about a centimetre long fully grown). Known as Constance Tsarabanjina, the island has about 25 villas, three white sandy beaches and barely any people at any given time.
5. The Unspoiled Queen "Saba Island", Dutch Caribbean
The first thing you need to know about Saba is that it's a volcanic island and the host mountain (Mt. Scenery) is considered a "potentially active volcano" which means that it's still quite capable of erupting (the last eruption was in 1640).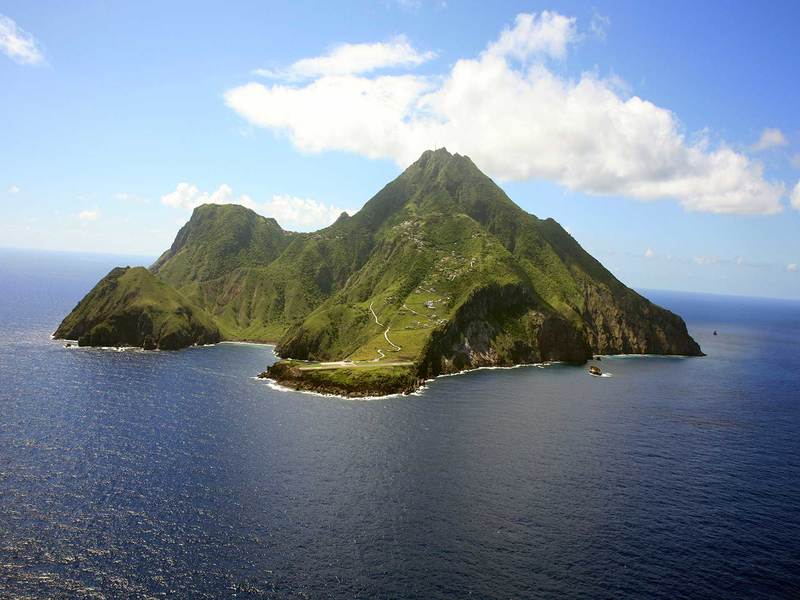 Saba is often referred to as the "Unspoiled Queen". It has a population of about 1,800 residents, a rather small harbour and only four villages. A municipality of the Netherlands, Saba is the only part of the country that speaks English. Saba is so peaceful and pristine that it has the shortest commercial runway in the entire world and its singular road was build a whole nine years before the island had any cars.
There are so many other lesser known islands around the world. Places that still maintain their unique traditions, speak their own language and offer some of the most outstanding scenery on the planet. If you are a foodie and an adventure seeker, paying these islands a visit should be on your bucket list. You will undoubtedly find something new to do, see and eat.
Are there any lesser known islands that you love to visit? Somewhere that still has very little human traffic? Share the information with us in the comment section below.