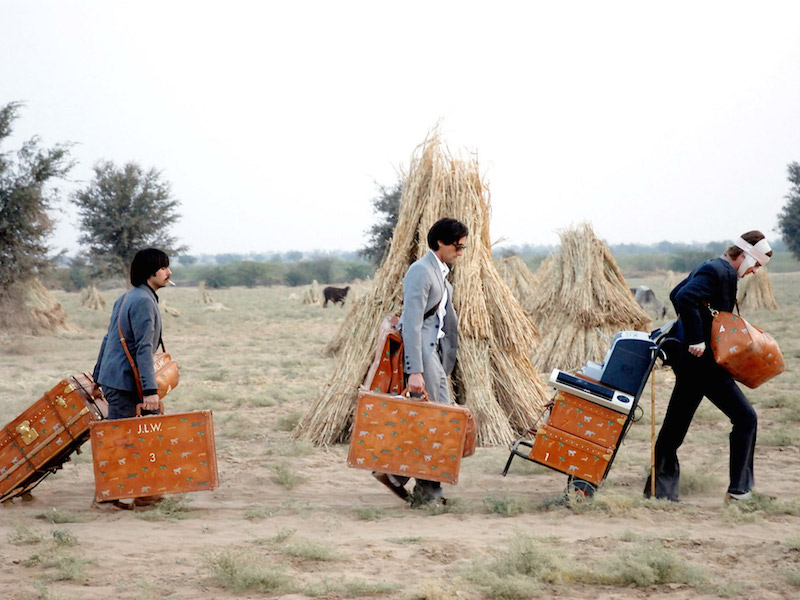 The travel bug is in the air, and it is easily caught. A simple picture or song is all that's required to start dreaming about the day you'll have no concerns but 'where to next?' A movie about foreign lands, of cultures, of adventure, can get your mind racing with ideas of wonder. We can only thank the creative souls who bring reality to our screens in an incredible way that widens our eyes to, and deepens our interest in, this beautiful planet we call home.
Work your way through these eight amazing travel movies, and we'll be waiting for you at the finish line to book your next adventure.
Enjoy the show!
1- THE DARJEELING LIMITED
IMDB SCORE: 7.2
YEAR: 2007
COUNTRY: INDIA
INSPIRATIONAL QUOTE: 
Francis: Let's take a look at the itinerary.

Peter: F*ck the itinerary.
A year after their father's death, three estranged brothers meet up in India to recapture what they once had. Each facing their own battles in life, they take a train ride through India exploring what this colourful country has to offer. Wes Anderson dives head first into the culture, and how it clashes with the western way of life. The brothers have to learn to deal with what life throws at them together or face another relationship breakdown.
2- WILD
IMDB SCORE: 7.1
YEAR: 2014
COUNTRY: USA
INSPIRATIONAL QUOTE:
I didn't know where I was going until I got there
Based on the life story of Cheryl Strayed, portrayed by the magnificent Reese Witherspoon, Wild is a journey. An incredible journey. Her life thrown into chaos by the death of her mother, Cheryl, who has never even had the luxury of a camping trip, sets off on a 1100 mile hike. A whirlwind of danger, emotion, memories, fears, are accompanied by her notes she takes along the route. We, the audience are able to identify with everything on a literal or metaphorical level, and leave feeling inspired to our core.
As an aside, we are treated to the sheer beauty that nature has to offer.
An absolute must for travellers, and in particular, solo female travels as you head off into the unknown, the Wild.
3- TRACKS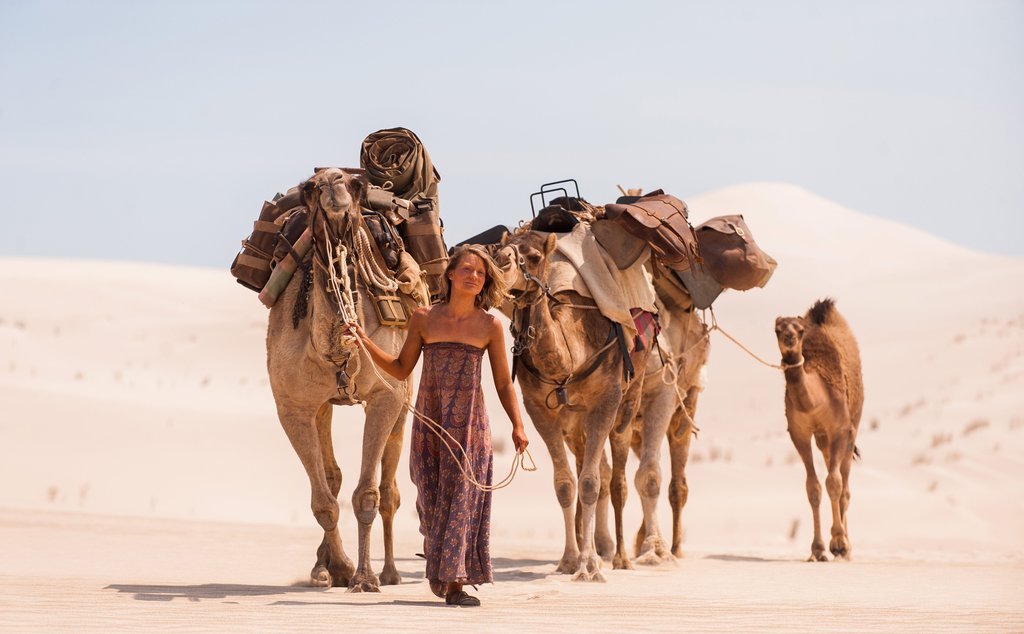 IMDB SCORE: 7.2
YEAR: 2013
COUNTRY: AUSTRALIA
INSPIRATIONAL QUOTE:
Like any journey, it's not what you carry but what you leave behind.
Solo traveller Roby Davidson spends exactly 8 months in the Australian deserts with only her dog, 4 camels, and a young photographer capturing the journey for a documentary. Setting out with her 6 companions, we quickly start identifying, and in some cases experiencing, the physical and emotional pain the desert dishes out. Learning more about Robyn's past as we go, the healing is, complicated yet, amazing, and leaves us in awe.
This is a story of a young woman who spent two years of her life preparing for her dream journey through the massive yellow ocean, and what that ocean thinks of that preparation.
We are absolutely on fire with inspiration after this one, thank you Robyn!
4- IN JULY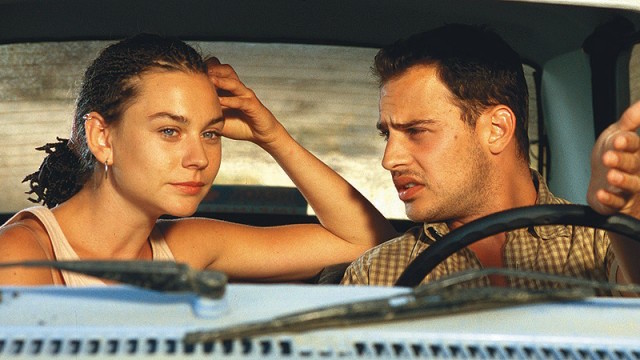 IMDB SCORE: 7.8
YEAR: 2000
COUNTRY: GERMANY – TURKEY
INSPIRATIONAL QUOTE:
My darling, I've travelled thousands of miles, I've crossed rivers and moved mountains. I've suffered and endured agonies. I've resisted temptation, and I've followed the sun, so that I could stand before you and tell you I love you.
The story of a teacher from Hamburg and a free-spirited hippie, a pair that could not be more different, meeting in a life changing moment of coincidence. We are treated to a romance trailing through Germany, Istanbul, and the Balkans; an amusing and emotional tale that helps movie-goers realise that perhaps life is more than just our immediate situation. Laughter a-plenty on offer we are left with a desire to explore the uncertain because who knows, maybe our next coincidental adventure is right around the corner?
5- ZINDAGI NA MILEGI DOBARA
IMDB SCORE: 8.1
YEAR: 2011
COUNTRY: SPAIN
INSPIRATIONAL QUOTE:
Let the heart beat
How would you celebrate hearing your closest friend has decided to get married?
Three friends plan a trip to Spain to enjoy a road-trip style bachelor party, but could not even start to plan for what could happen along the way. A Bollywood production full of love, friendship, and adventure-filled travel, we are treated to a cheerful movie, perfect for a relaxing Sunday afternoon.
Any Spain lovers our there?
6- THE ROAD WITHIN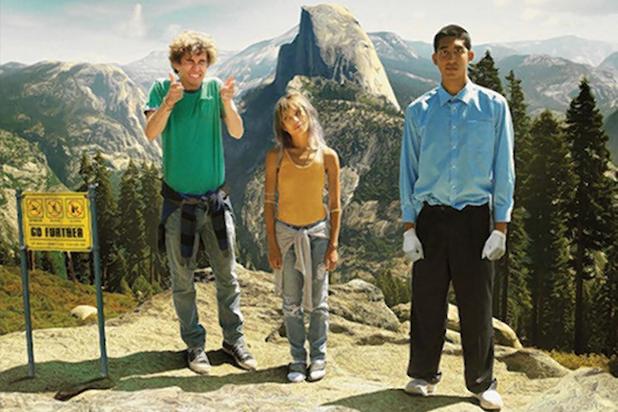 IMDB SCORE: 7.1
YEAR: 2015
INSPIRATIONAL QUOTE:  
I'm Alex in Wonderland!
A teenager with Tourette's syndrome takes his OCD roommate and his Anorexic friend on the trip to scatter his mother's ashes in the ocean. In an attempt to escape his father, and real life in general, the three head off in a stolen car on a journey of discovery and self-realisation. Laughter and tears galore, with a soundtrack to match the occasions, you will put your emotions through quite a test.
7- HECTOR AND THE SEARCH FOR HAPPINESS
IMDB SCORE: 7
YEAR: 2014
COUNTRY:  Germany | Canada | UK | South Africa | USA
INSPIRATIONAL QUOTE:
Theres a big difference between being here, and being here to be photographed being here.
A psychologist, while helping his patients, starts to struggle with the meaning of happiness. He delves deep into the topic, but confesses to his girlfriend that he feels a fraud; how can he help others, when he himself has no idea what happiness truly is. He heads off on a quest to finally define and conquer happiness – taking us along for the ride.
We suggest giving this one a watch, and no doubts you'll be heading over to Travelstart to book your next adventure!
8- THE WAY
IMDB SCORE: 7.4
YEAR: 2010
COUNTRY: USA – SPAIN – FRANCE
INSPIRATIONAL QUOTE:
You don't choose a life, Dad. You live one.
An emotional rollercoaster of a man who heads to France to collect the ashes of his son who had died in the Pyrenees while doing a famous 5-day hike, only to decide to do the hike in dedication to his son who was so passionate about the great outdoors. A story of discovery, and friendship, and humility, we watch as a man escapes the confounds of his bubble to become a citizen of the world again.
Could you advise us any other travel movies? Let us know in the comments below, tweet us, or tell us on Facebook