Looking for a refined but affordable place to stay while in Kenya? Then you need not to worry, there is a wide variety of affordable accommodation options in Kenya — places where you can stay if you are on a budget. Most of these lodging houses have amenities that you would find in luxurious and more expensive ones, making them a great bargain. Budget hotels are also for those times when all you need is a decent place to spend the night since your days are spent elsewhere.
With great accommodation choices in Kenya, the budget options doesn't necessarily have to mean substandard quality. We present to you 10 of the best budget accommodation in Kenya :
1. The Reef Hotel, Mombasa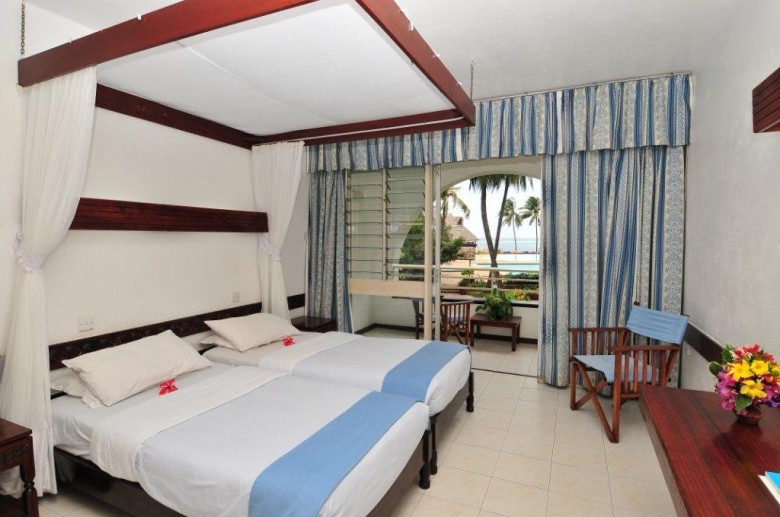 The Reef Hotel in Mombasa is described as the ultimate vacation paradise, offering a relaxation haven in dainty rooms overlooking the beach. There are plenty of activities to keep guests engaged by the beach and conference rooms where meetings can be held. The hotel has a swimming pool that is set adjacent to Tanga Bar and Grill where guests get to while away the evening. The location is also convenient as it is in close proximity with restaurants and shopping malls. Visit: Reef Hotel
Rate: From $51 per night| Contact: +254 736 474 005; +254 722 205 918
2. Tembo Village Resort, Watamu
Tembo Village is a Swahili style resort located in Watamu on the way to Watamu Marine Park in Kenya's Coast. Accommodation is affordable, and guests get to choose between the exquisite guestrooms or the self-catering 2 bedroom all en suite apartments. There is Tembo Village restaurant on location which serves delicious Swahili, Indian, Italian and Continental foods and is only open to guests. There is a swimming pool as well and those guests who want to undertake beach activities can go to the nearby Marine Park and Reserve. Visit: Tembo Village Resort
Rate: From $38 per night (Bed & Breakfast)| Contact: +254 721 980840; +254 721 706468
3. Jarika County Lodge, Nakuru
Jarika County Lodge is in Nakuru in Kenya's Rift Valley Region. The lodge offers affordable accommodation, giving guests the option of Executive Suite, Double Suite or Deluxe Suite. There is a restaurant offering sumptuous meals for guests as well as the Olympus Bar and Lodge where guests can take repose. Those who wish to tour Lake Nakuru National Park can have game drives organized for them. Visit: Jarika County Lodge
Rate: From $35 per night | Contact: +254 775 110 074
4. Khweza Bed and Breakfast, Nairobi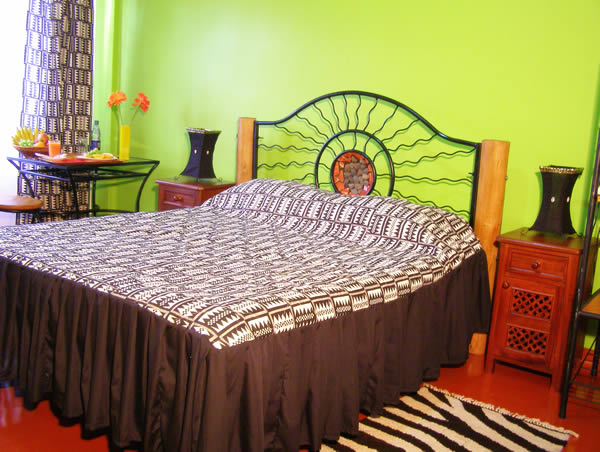 Khweza Bed and breakfast is located in Ngara, just minutes away from Nairobi's Central Business District. It is a decent and modern budget hotel offering both standard and executive rooms at affordable rates and would work well for business travellers. The restaurant serves great meals and you will love the spectacular views of Nairobi city from the rooftop lounge. Visit: Khweza Bed and Breakfast
Rate: From $45 per night | Contact: +254 20 2672116
5. Ocean View Nyali Boutique Hotel, Mombasa
Ocean View Nyali is a Boutique Hotel in Mombasa that has ultra-modern rooms overlooking the Indian Ocean. The location is serene, making it a great choice for business travellers or those on holiday. There is a swimming pool for those who would want to enjoy a swim and the ocean is close by as well. Variety of food and drinks are available. Visit: Ocean View Nyali Boutique Hotel
Rate: From $45 per night | Contact: +254 728 555237
6. Golden Gates Hotel, Nyeri
Golden Gates Hotel is found on the outskirts of Nyeri, on the road that leads to Mweiga. The hotel is tastefully designed and furnished with beautifully landscaped gardens on the outside where guests can choose to have their meals. The location is so tranquil with spectacular views of Mt Kenya, and the swimming pool, dainty rooms and delicious meals all make it good value for money if you are in the Nyeri region. Visit: Golden Gates Hotel
Contact: stay@goldengateshotels.com | +254 707 029 292
7. Falcon Heights Hotel, Nanyuki
Falcon Heights Hotel is a boutique hotel in Nanyuki that offers exquisite, affordable accommodation in ultra-modern, spacious rooms and cottages. The swimming pool area is beautiful, and so are the surrounding lush green gardens. The food is delicious, offered a la carte or buffet and you can down your meal with a refreshing drink from the bistro. The hotel is good value for money, offering affordable but comfortable and luxurious accommodation. Visit: Falcon Heights Hotel
Contact: sales@falconheights.co.ke | +254 729 866 576
8. Duke of Breeze Hotel, Kisumu
The Duke of Breeze Hotel is a budget hotel that offers simple, affordable accommodation and decent amenities in Kisumu. It is renowned for its Rooftop Bar and Heineken Lodge that is a great spot to have drinks with friends and enjoy great music. The rooftop offers great views of the city. Visit: Duke of Breeze Hotel
Rate: From $25 per night | Contact: +254 717 105444
9. Fisherman's Camp, Naivasha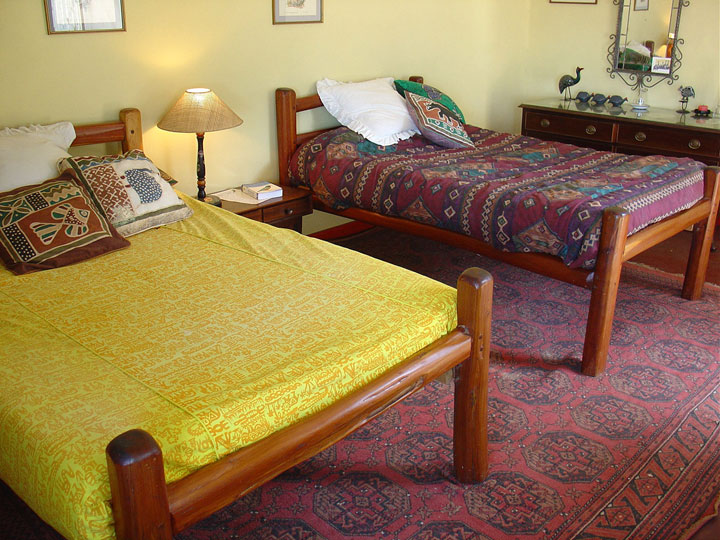 Fisherman's Camp is located in Naivasha, on the shores of the Lake Naivasha and it offers incredible views of the Great Rift Valley as well. Accommodation is available in camps, and cottages, some of which can sleep up to 6 people. Rates for both are affordable, the ambiance is serene and you are bound to enjoy your stay at the Lakeside.
Rate: From $10 per person per night| Contact: +254 726 870590
10. Naro Moru River Lodge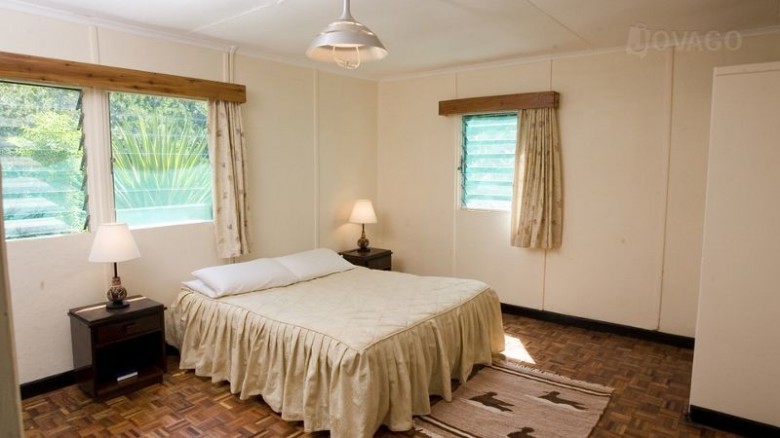 Naro Moru River Lodge is located in Naro Moru area along the road running from Nyeri to Nanyuki. It comes with the entire package of a Mt. Kenya region resort, including cool climate and picturesque views of the mountain, which all make dining alfresco such an experience. Accommodation is available in cottages, country homes or even tents and there are plenty of activities that can be organized including mountain climbing.
Rate: From $50 per person per night| Contact: +254 724 082754
Have we left out any interesting budget accommodation? Let us know in the comments section below.