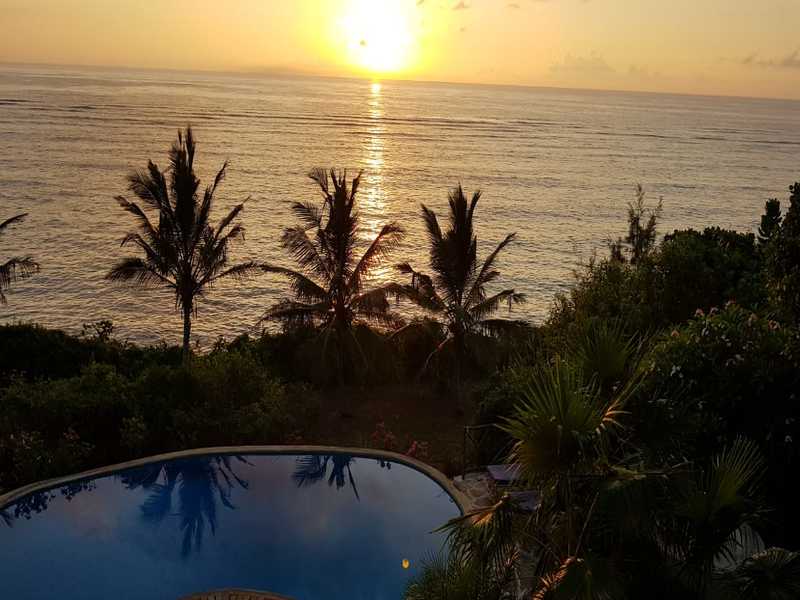 They say 'give a man a fish and you feed him for a day but if you teach a man how to fish you feed him for a lifetime!' Well, as caring and giving as we certainly are, we are not going to launch into a lesson on the intricacies of fishing today. The patience required; the finesse; the equipment and the love for flame-grilled trout on a plank with a campfire crackling in the background as you while the evening away with some of the finest company you will find on this side of the Sahara…you know, all the good stuff. No, we are not going to launch into all of that today!
We will, however, tell you about some of the best and most…. fish "catchable" fishing spots in Kenya and hope that you already know how to fish or are at least willing to learn on the trip.
Now, some of these spots are within National Game Reserves, which only means that you will have adequate security and that unethical fishing methods such as poisoning the water and ghost fishing are not allowed. Others are within the private property which means that 'terms and conditions apply' (We know! Those darn things are everywhere!).
Why take up fishing as a hobby?
You may be asking yourself, "Why in the name of all that is ready and well packaged at the fish market would I want to take up fishing?" We understand your concern. We honestly do! After all, you can just walk into the fish market and buy whatever kind of fish you want. Heck, you could even walk into a high-end restaurant like 'Seven Seafood & Grill' and have them cook you up some of the best 'Calamari' you will ever taste on this side of the Indian Ocean!
However, apart from the 'feeding a man for a lifetime' thing we mentioned earlier, there are some surprisingly beneficial…benefits to taking up fishing as a hobby:
It is relaxing like you can't believe
It teaches you patience
It's a way (and excuse) to get away on the weekends
It brings you closer to nature
Fish is actually very healthy food
You could save quite a bit of money on your monthly food budget (Let's not talk about the investment it requires to actually pick this up as a hobby. Such details will only bring you down.)
Furthermore, once you take up fishing as a hobby, you will automatically join the elite…ish club of people who are allowed to use double entendres about "how big your rod is' on a day to day basis. You also get to gleefully explain your environmentally friendly 'catch and release' policy to wide-eyed people who have absolutely no idea what you are on about! Good times all around!
Some of the best fishing spots in Kenya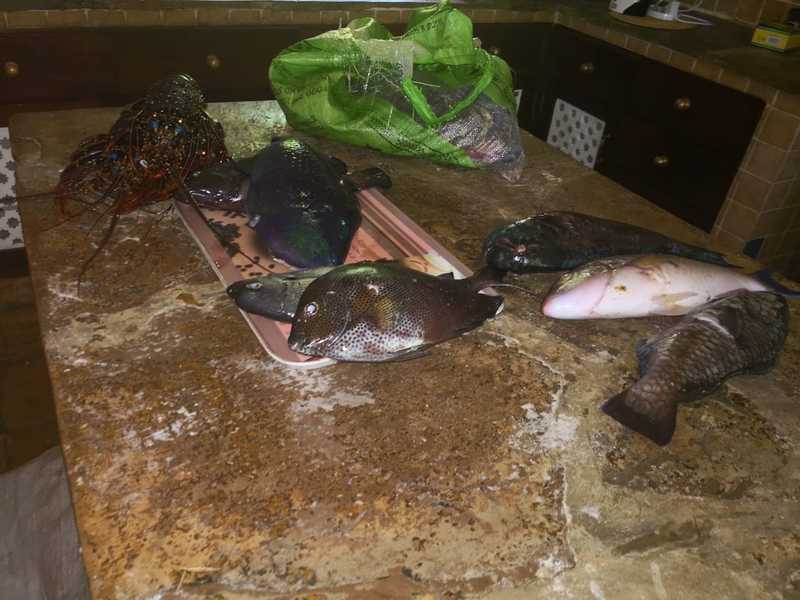 Kenya has a coastline that runs for some 1, 420 KM. That is a lot of fishing ground by any measure. As such, it is only logical that we start with the deep blue sea that is Kenya's share of the Indian Ocean.
1. Fishing at the Kenyan Coast
Of course, there are other inland fishing spots at the Kenyan coast but the biggest and most challenging fishing happens just off the shore of the Indian Ocean. Beautiful hotels and resorts such as the 'Voyagers Beach Resort', 'Hemingway's Watamu' and 'Baobab Beach Resort & Spa' offer excellent fishing opportunities right off the beach or a little further out for those who are interested in game fishing for the likes Sailfish and Marlin.
2. Fishing in the Pemba Channel
It is said that the 'Pemba Channel' is THE best fishing spot in Kenya (if you want to catch Marlin). The most popular fishing boats with experienced Captains make berth in Shimoni Island, some 80KM south of Mombasa. The location is an all year round fishing safari destination where professional anglers and even complete novices can go to do some game fishing. From Short-bill spearfish to Stripped Marlins, Broadbill Swordfish and even an assortment of sharks, you can catch them all in the Kenyan side Pemba Channel.
3. The lakes of Mt. Kenya
We know it might sound a little strange when you tell your friends that you are heading up a mountain to do some fishing. They might very well think that you are trying to be coy with some double entendres that aren't quite working but believe it or not, Mt. Kenya does have some of the best spots for trout fishing in the country. You will find plenty of rainbow trout at Lake Rutundu (3,100 meters) and at Lake Alice (3,550 meters).
Although getting to Lake Alice will take a bit of a commitment from you, the southern end of this beautiful blue lake with Batian, Nelion and Lenana forming an unbelievable backdrop offer you a shingle beach from where you can easily use your 'big rod' to cast your lines into the trout-filled chilly waters. You do, however, need to keep an eye out for the weather; Mount Kenya weather has a mind of its own and once the sun disappears the temperatures plumate at an alarming rate.
4. Lake Turkana
Yes, you will create yet another conundrum in the minds of your friends when you say you are headed out to the desert to do some fishing. Kenya's iconic desert lake (Lake Turkana) is by far one of the most dramatic fishing spots on this list. First off, getting to it is an adventure on its own as you have to drive through some of the most rugged terrain…or you could just fly in! Tilapia, Nile Perch and Tiger Fish are some of the types of fish that can be caught even from the shore!
P.S: There are some crocodiles in this lake so…keep an eye out!
5. The rivers of The Aberdares
Lovingly nicknamed 'Scotland with lions', the Aberdares National Park has clear streams full of mossy overhangs and rather shady bends. These streams run through ranges that are often covered in mist and moors. The rivers and ponds in these ranges are full of rainbow and brown trout that are not indigenous to Kenya (they came from Scotland).
You want to stay below 2,000 feet because that's where the best fishing can be done (the higher the altitude the smaller the fish). You can cast your lines on the rivers of the park including Gura, Amboni and Chania.
So the next time you are filling a little cooped up and just want to go somewhere quiet where you can be alone to test out your 'big rod' why not try out any one of these wonderfully exciting and challenging fishing spots in Kenya?
Do you have a favourite fishing spot in Kenya? Share the location and some information with us in the comment section below.