East Africa is one of the best places to vacation in Africa for many reasons. The warm tropical climate, strategic geographical location and the amazing landscape are just some of the reasons. Add the presence of a variety of wildlife including all of the big 5, mountain regions and incredible Indian Ocean beaches, all with high end resorts, in one region. Tanzania for instance, plays hosts to Mt. Kilimanjaro, Africa's highest mountain while the second highest, Mt. Kenya is found in Kenya. Lake Victoria, whose shores touch the lands of Kenya, Uganda and Tanzania, is the largest lake by area and the world's largest tropical lake.
Many of these beautiful spots have been brushed aside by tourists and holiday makers, so we compiled a list of 10 underrated vacation spots in East Africa for memorable travel experiences.
1. Tsavo National Park in Kenya
Tsavo National Park, that includes both Tsavo East and Tsavo West, is Kenya's largest national Park. It is located in Taita Taveta, near Voi, on both sides of the road that leads to the Coastal City of Mombasa. There are plenty of attractions as well modern, high class resorts in Tsavo that make it a great place to vacation. 'Home away from home' safari lodges with modern amenities such as Kilaguni Serena Safari Lodge, Voi Safari Lodge, Ashnil Aruba Lodge, Lion Hill Lodge, Satao Camp and many others are great vacation spots. The park has a serene atmosphere, and mostly hot, with the savannah extending into the horizon. The Park extends about 22000 square kilometres so there's plenty of ground to cover during your game drive. Depending on the side, you will see elephants, buffalos, lions, leopards, black rhinos, giraffes and hippos, just to name a few. There are a couple of small rivers flowing through in addition to Mzima Springs and Lake Jipe.
2. Rwenzori Mountains National Park in Uganda

Rwenzori Mountains National Park is located in western Uganda, in Rwenzori Mountains where you find Africa's third highest peak. The scenery is spectacular and the ambiance tranquil, so you can bet that a stay in any of the hotels and lodges around will be relaxing. If you love wildlife of mountain climbing then the Ruwenzori will offer you unique experiences during your vacation.
3. Matemwe beach in Tanzania
Photo Source: Jelle Loquet on Flickr
Matemwe is an exceptionally beautiful beach located on the North East coast of Zanzibar. It is the ideal place to escape to, away from your work or daily hustle, to relax on the white beaches and swim in the aquamarine waters. There's no shortage of outdoor and water activities including diving, snorkelling and sailing. If you need to keep away from your devices and have fun by the beach while building sand castles, then Matemwe is what you need.
4. Samburu in Kenya
There are a couple of great resorts to stay in as you take in the beauty of the vast grasslands in Samburu. The Samburu National Reserve is a great place to vacation for wildlife lovers as it hosts some rare species like the Beisa oryx and Grevy Zebra, in addition to other more common animals like the lions and leopards. They include the Elephant Bedroom Camp, the Saruni Samburu whose luxury villas offer spectacular views, Samburu Sopa lodge, Sentrim Samburu Lodge and Samburu Intrepids Tented Camp, all within reasonable distance from the Samburu Reserve, Shaba Reserve and Kotigor hill.
5. Lamu Island in Kenya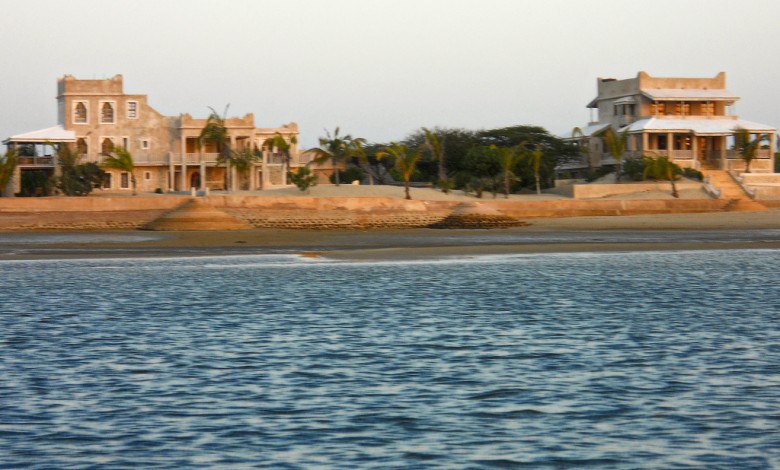 Lamu Island is located in the North east of Mombasa, on Kenya's Indian Ocean Coast. Lamu town dates back to the 12th Century and bits of the rich history and culture are visible in the architecture, food and way of life. Lamu is laid back, which makes it a great place to vacation and take life slow as you ride on a donkey or take a dhow. The white sandy beaches are incredible and there are plenty of contemporary resorts to stay in such as Majlis Resorts, Peponi Hotel Lamu, amazing self-catering apartments and houses, Manda Bay, and many others. Visit: Lamu Island
6. Lake Kivu in Rwanda
Lake Kivu is located in Rwanda and its location by the border allows for resource sharing with Democratic Republic of Rwanda. It is surrounded by scenic mountain regions and the resorts with private sandy beaches allow for a great place to take repose. Lake Kivu Serena Hotel and Emeraude Kivu Resort are some of them that allow for activities including boat riding, fishing and swimming.
7. Serengeti National Park in Tanzania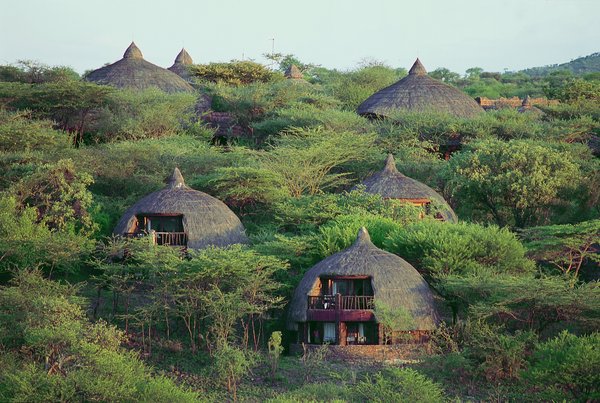 The Serengeti in Tanzania is a great place to have your safari vacation and lounge in the luxurious lodges around such as Serena Serengeti Safari Lodge, Sanctuary Kusini and others. Wildlife is in plenty and you can watch them in the grasslands on your game drive. You can also watch the renowned wildebeest and zebra migration from the Serengeti National Park if you are not able to access Kenya's Masai Mara.
8. Emayani Beach Lodge in Tanzania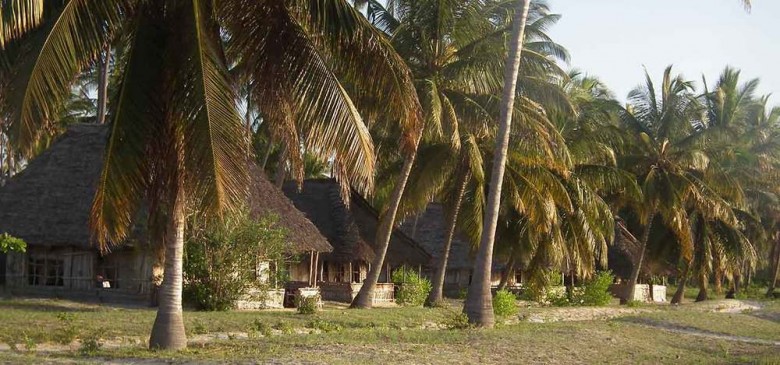 Emayani is an idyllic lodge on the Indian Ocean Coast of Tanzania and it offers the complete beach experience with warm turquoise waters, cool breezes and white sandy beaches. It is the kind of place to stay when you need to take a break from the computer or TV and just relax on the beachfront. Visit: Emayani Lodge
9. Chobe Safari Lodge in Uganda
Chobe Safari Lodge is found in Uganda's Murchison Falls National Park and it offers the opportunity to see wildlife and enjoy magnificent views of the Nile. You can check in to the lodge to begin an adventure of a lifetime in the Murchison Falls National Park. Fishing, swimming and game drives are some of the activities you can engage in. Visit: Chobe Safari Lodge
10. Garuga Resort Beach Hotel In Uganda
Garuga Beach Resort Hotel is located on the shores of Lake Victoria in Entebbe, Uganda. Enjoy the tranquil atmosphere, magnificent views of the Lake as well as swimming in the pool as part of your vacation package. Visit: Garuga Beach Resort Hotel
Have we left out any underrated vacation spots? Let us know in the comments section below.