The holidays give us rare opportunities to spend lots of quality time with the family. There are very few things in life quite as rewarding as loading up the kids on a slow Sunday afternoon to do nothing but drive around trying to find the perfect spot for a late lunch or early dinner. But, as is the nature of the December holidays, there will be lots of people unwinding as well. Unless you can find the most family-friendly restaurants, you may have a difficult time trying to protect your kids from unseemly occurrences such as running into that jolly but foul-mouthed drunk also celebrating the holidays in an establishment near you.
There are other things you need to consider as well: unlike you, kids tend to go wild with bursts of energy that will run any normal sized adult into the ground. You cannot realistically expect them to sit quietly as you wait for your 45-minute Chocolate soufflé or Baked Alaska (an interesting kind of dessert that you set on fire) to be prepared. They need something to do as the orders get ready.
These 10 family-friendly restaurants in Nairobi will ensure that your kids are not only well-fed with some of the most delicious dishes in town, but they will also guarantee them some form of entertainment so you can have a few moments of sanity where Lil' Joey isn't climbing all over the nice couple on the next table.
Asmara, Karen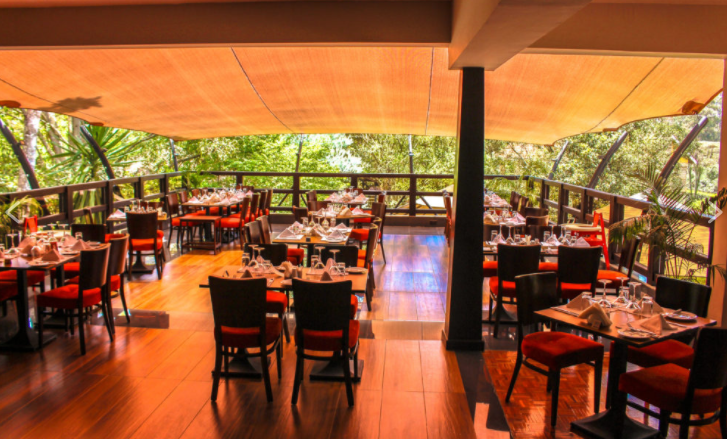 Image courtesy of Asmara
If you ask most city dwellers where they can find the best Eritrean food in Nairobi, 9 out of 10 times you will hear the name, Asmara. This is a brand that has made itself synonymous with mouthwatering Eritrean dishes within the Capital. The Karen branch is particularly family-friendly with lots of room for the kids to run around. The elegantly set-up play area is a popular destination for kids parties and absolutely perfect for a late lunch out with the gang.
Purdy Arms, Karen
Located in the rejuvenating serenity that is Karen, Purdy Arms is a wonderful establishment that has an expansive outdoor setting. Not only does it allow you to dine under the beautiful African blue sky, but it allows you to do so in peace as your kids run around the spacious and well-equipped playground. Both the food and service are quite excellent too.
For You Chinese Restaurant, Lavington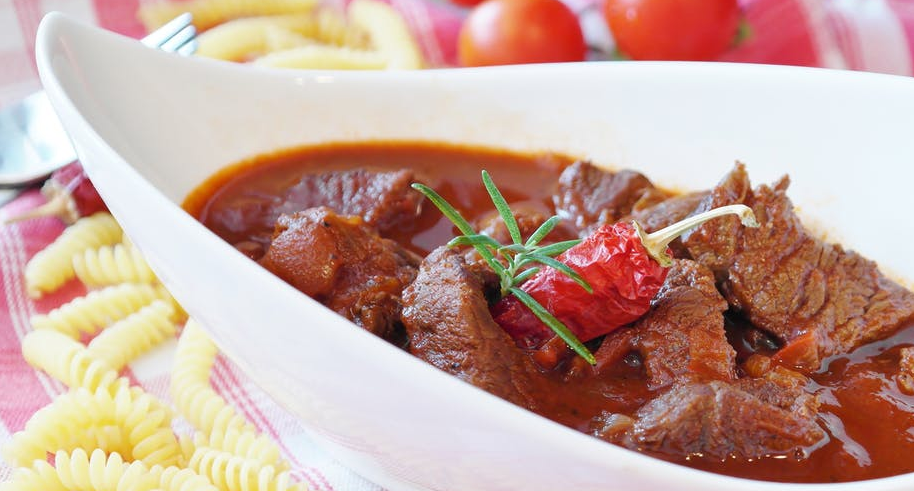 This is by far one of the most family-friendly establishments in the city. Apart from the fact that they serve delectable Chinese cuisine at affordable prices, they have gone a step further and hired 'child-minders'. These are people who will help look after and keep your kids entertained so you can enjoy your meal and adult-like conversations without necessarily having to run after Baby Lucy.
Donuts World, Westlands
This is the perfect fast-food joint. Not only is it clean, but the service is excellent, the prices are reasonable and it is exceptionally family friendly. It has a little play area where the kids can go wild as they wait for their burgers and fries. The restaurant itself is beautifully set up; you can even get some work done as the kids run around (try not to do that; the holidays should give you a break from your normal busy life).
Maasai Ostrich Farm, Kitengela
The Maasai Ostrich Farm in Kitengela gives you an opportunity to turn your Sunday late lunch with the family into an expedition. Imagine how elated the kids will be when they get a chance to:
Ride an Ostrich (Yes, you read that right!)
Tour an Ostrich farm
Pet this humongous birds
Plus, they get to taste some Ostrich meat. Maybe don't tell them about that part. At this point, hey will have already named these birds and the thought of eating any of them will not go down well with most kids (no pun intended). The bottom-line is that you can turn that simple lunch into an entire vacation at the Maasai Ostrich Farm in Kitengela.
The Hub, Karen
Although The Hub is not a restaurant, this majestic, relatively new mall is one of Nairobi's most popular spots at the moment. Riddled with all sorts of things to do and see, taking the family out for an afternoon at The Hub is definitely something worth exploring. The kids can run around as they:
Learn how to ride a hoverboard
Get their faces painted
Play video games upstairs
Enjoy a myriad of kiddy rides and much more.
The best part is that you have a whole list of restaurants and international cuisines to try out. You can dine at:
Afghan House (Afghani cuisine)
Mister Wok (Chinese cuisine)
Eagle Peak Spur (mouthwatering barbecue)
Ocean Basket (Seafood)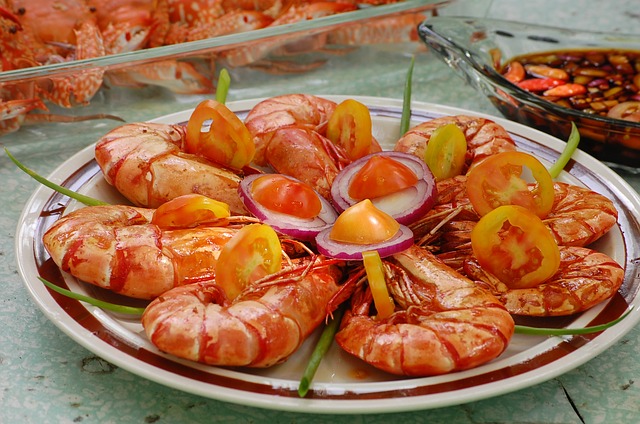 It is safe to say that there is something for everyone here. You can even get some Christmas shopping done while you are at it.
Adega, Lavington
This is a Portuguese restaurant that offers you an opportunity to enjoy some fine dining in a safe, child-friendly environment. Located at the upmarket Lavington Curve Mall, the restaurant has a play area as well as a kids menu. They even have a change table for your toddlers.
Carnivore Simba Saloon, Lang'ata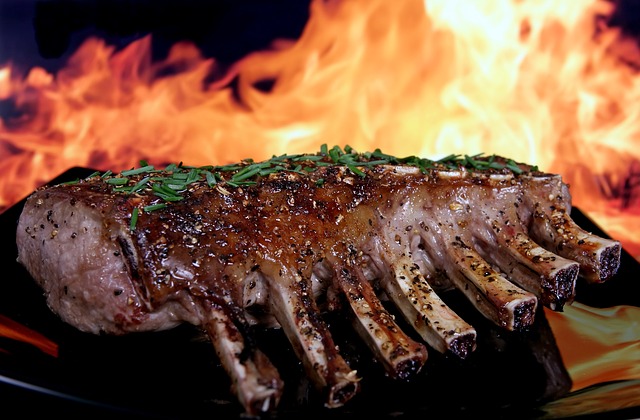 The Carnivore has been a main-stay in Nairobi's social scene for years now. With good reason. The Simba Saloon offers you something very few restaurants in the country do: a chance to enjoy some rare game meat as you unwind and watch your kids play in the expansive and well-equipped playground.
Dari Restaurant, Karen
How about taking the kids out for some fine dining? Dari Restaurant is perhaps the fanciest restaurant on this list. Located in a serene part of an indigenous forest just before you get to the Karen Shopping Center, Dari Restaurant offers you well-manicured lawns, spacious sitting bandas, as well as fun activities like 'trampolining' for the kids. If you stay a little into the evening, you will get a chance to see some of the resident wildlife come out to play (gazelles).
Pampa Churrascaria, Lavington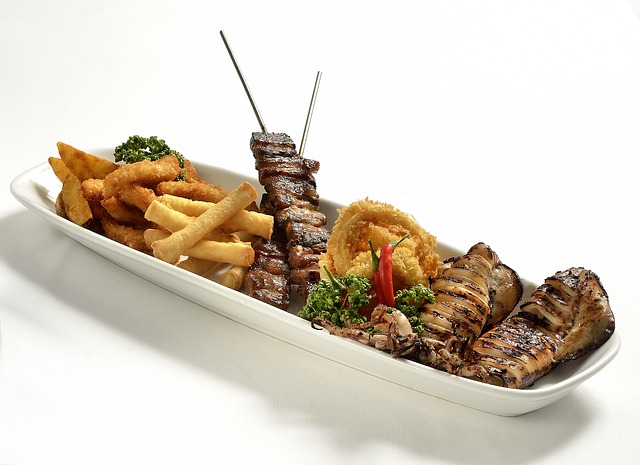 Pampa Churrascaria is an authentic Brazilian steakhouse that offers you both vegetarian and non-vegetarian delicacies. If you are a meat lover, then this steakhouse is a must visit when in Nairobi. The Lavington establishment has a spacious playing ground where the kids can play on slides, jump around on a trampoline as they wait for their meal to be prepared.
Do you know that warm-hearted feeling you get when you see your child's face beam with excitement and joy? Now imagine getting that feeling while you wait for some of the most exotic and delectable dishes to be prepared for you and the little ones. That is what you will get when you visit one of these kid-friendly restaurants in Nairobi this Christmas.